The best way to get rid of your grub worms is to be sure they are gone on the first hit. I'm always stunned at the extent of chemical-based solutions available for killing lawn grub worms. While some people are all for this practice, it doesn't sit well with me. I mean, why should we expose our families and pets to potential toxicity?
Grub worms in your lawn and garden can be a real drag. They will devour the roots of your grass, which will kill off the plants. Usually, you have to rely on toxic chemicals to kill grub worms. However, there are several environmentally-friendly methods that are nontoxic and will kill the grubs without harming the soil and the plants.
A Natural grub killer is any recipe that will kill grubs and their larvae. There are a variety of homemade grub killers to choose from, but one or more of the options below will effectively achieve your goal, however, feel free to combine two or all three ingredients for best results.
In this article, you will find a couple of homemade grub worm killer tips and recipes that you can use to get rid of those worms for good.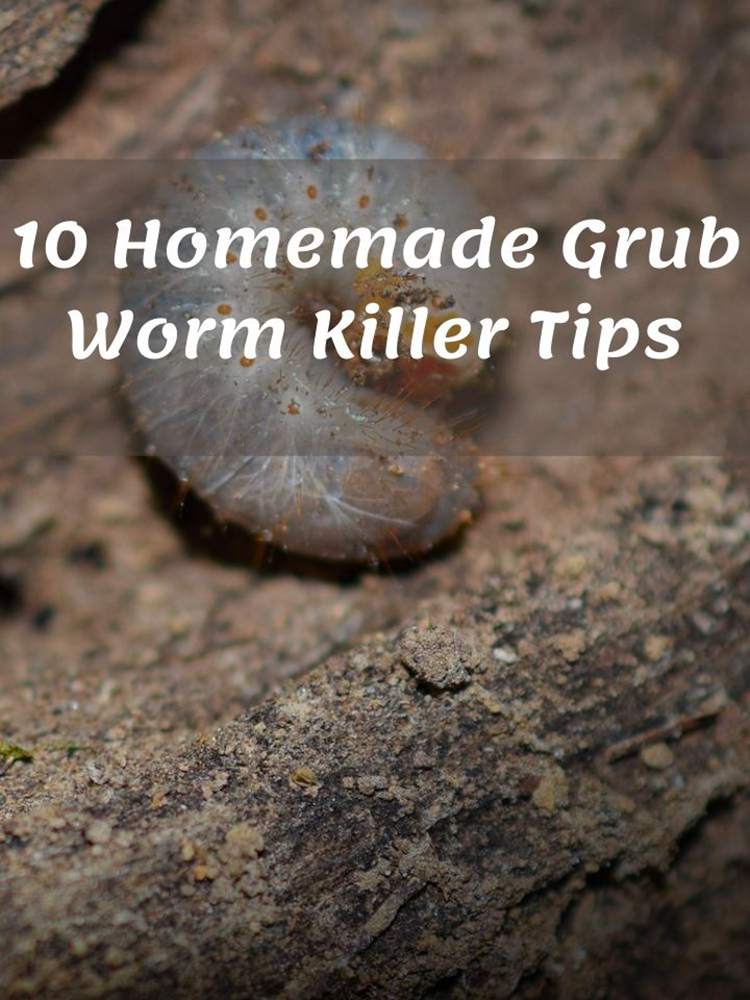 How do I know if I have grub worms in my lawn?
You might have these worms in your lawn without even knowing, I mean, it's not like they'll wave at you saying "Hey, over here." However, over time farmers have discovered how to know if there are grub worms in your lawn.
Here are some things to look out for;
Irregular patches of brown grass.
Increased activity from grub-eating animals like birds, raccoons, and skunks.
Spongy feel from grass when you are walking on it.
Lots of beetles flying around your lawn.
Seeing one or two grubs.
If you have noticed any of the signs above, then your lawn might probably be infested with grub worms. Check out the natural homemade grub worm killer tips below and they'll definitely get rid of those worms for good.
Homemade Grub Worm Killer - 10 Tips & Recipes
1. Diatomaceous Earth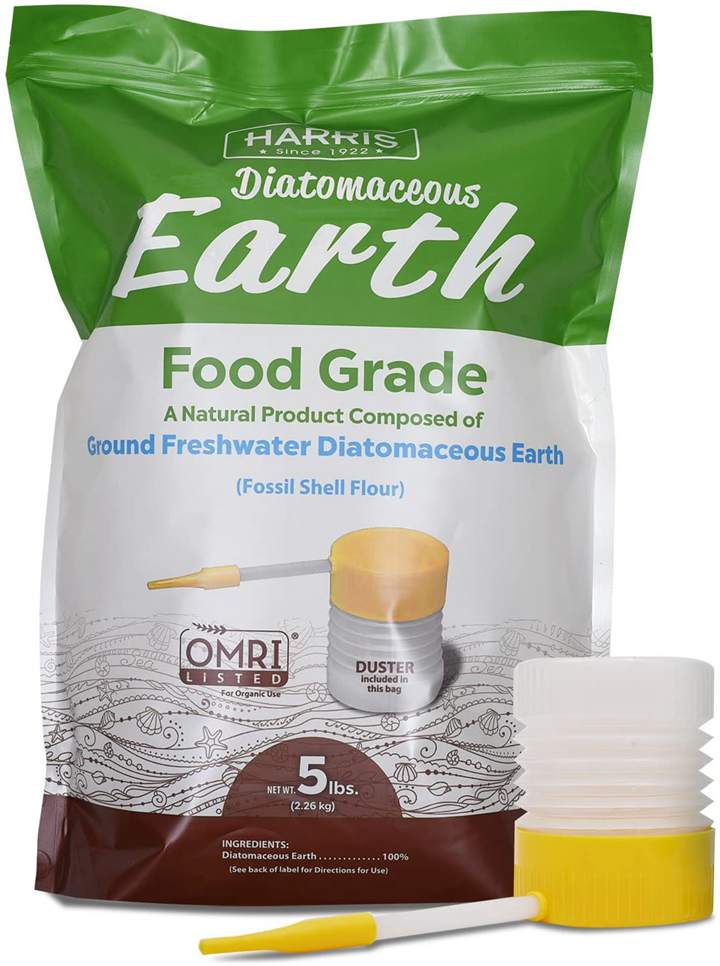 If your lawn has grubs from chinch bugs or white grubs, there are a few ways to get rid of them, and one of the best is with homemade, DIY worm killer using diatomaceous earth. This powder is made from crushed bits of fossilized shells that look like little sunflower seeds. You've seen it in the swimming pool at the bottom where the water looks rough like sand.
All you need to do is sprinkle some diatomaceous earth around areas where you suspect to have grub worms, it will kill them. However, DE should be used with caution as it can also harm insects that are beneficial to your plants.
2. Garlic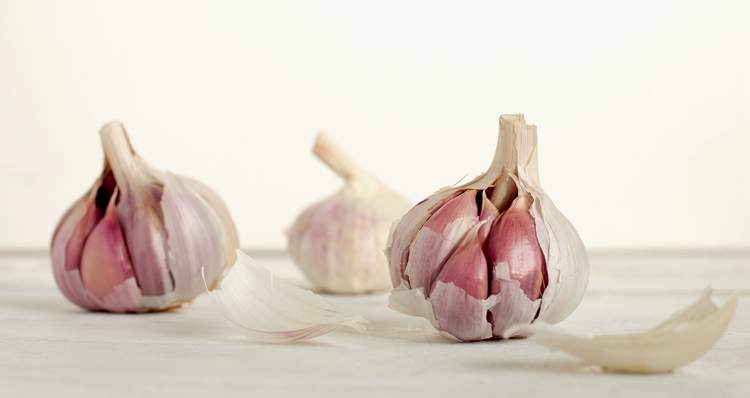 Garlic is a highly useful thing. Not only for cooking and garnishing meals but also for killing grub worms in the garden. When grub worms invade your lawn, it spells trouble for your grass. Not only can the worms munch away at the roots of your lawn but they could also cause it to turn brown. For this reason, it's important to get rid of these pesky creatures as soon as possible, and don't worry, garlic can help you do just that.
The scent of garlic will also deter grub-worm-laying beetles from your lawn. Here's what you will need.
Supplies
20-30 cloves of garlic
1 liter of water.
Spray bottle
Instructions
Peel and mash the garlic cloves in a container.
Add water and stir thoroughly.
Allow the solution to sit for 3-4 hours.
Filter the mixture into a spray bottle.
Spritz in areas where you have grub worms.
You can also use already processed garlic oil if you have such in your cabinet.
3. Dish Soap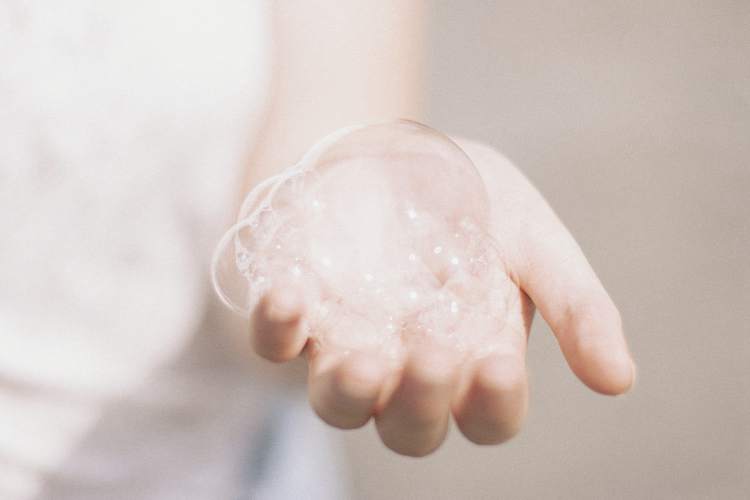 Have you ever tried homemade grub worm killer with dish soap? It works amazingly. Dish soap is incredibly effective against earthworms and grub worms. This natural homemade grub killer is a pesticide that kills the larvae of a number of insect pests.
Here's what you'll need;
Supplies
Two tablespoons of liquid dish soap
1 liter of water
Instructions
Mix liquid dish soap with water.
Add the mixture to a spray bottle.
Spray the solution directly on grub worms and it will kill them.
4. Lemon Juice & Dish Soap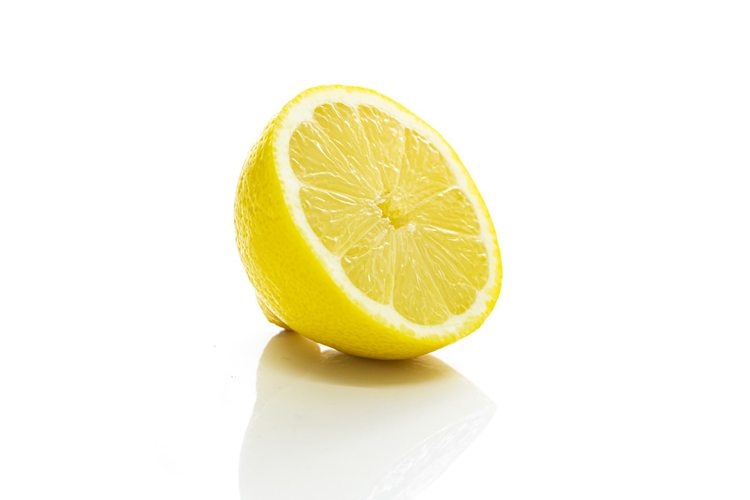 There are plenty of natural methods you can use to get rid of garden pests. Researching the best way to get rid of grub worms without harming the environment can be challenging. However, just using dish soap and lemon juice is a great and inexpensive way to kill grub worms.
Here is a quick way to make a lemon juice & dish oil recipe effective in killing grub worms. The best part is, you probably have all of the supplies needed.
Supplies
Lemon Juice
Spray bottle
Dish soap
Instructions
Add a good amount of raw lemon juice into a container.
Add about a tablespoon of liquid dish soap and mix.
Pour the solution inside a spray bottle and it is ready for use.
5. Neem Oil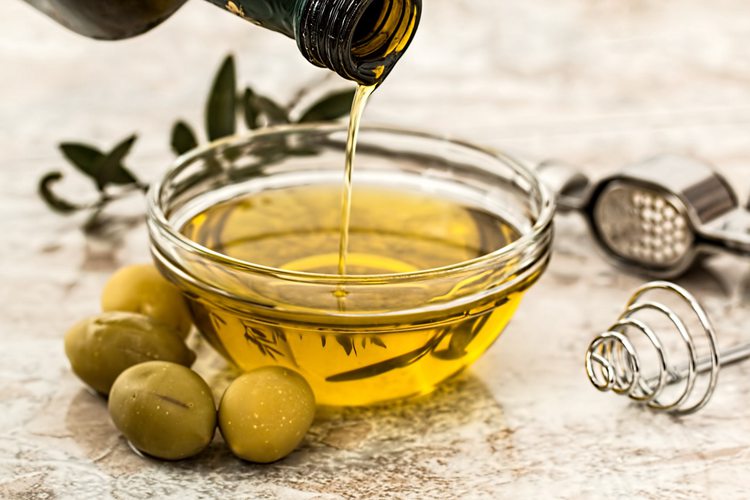 If you are having issues with grubs in your lawn, or if you are just wanting to prevent grubs from entering your yard in the first place, this Homemade Grub Killer with neem oil is just what you need. I recently just started using neem oil for killing grub worms. It's an organic way to control them. I use it as a spray mixture and have been pleasantly surprised with its effectiveness. For this method, all you have to do is add a good amount of neem oil to a little amount of water and then spray.
6. Borax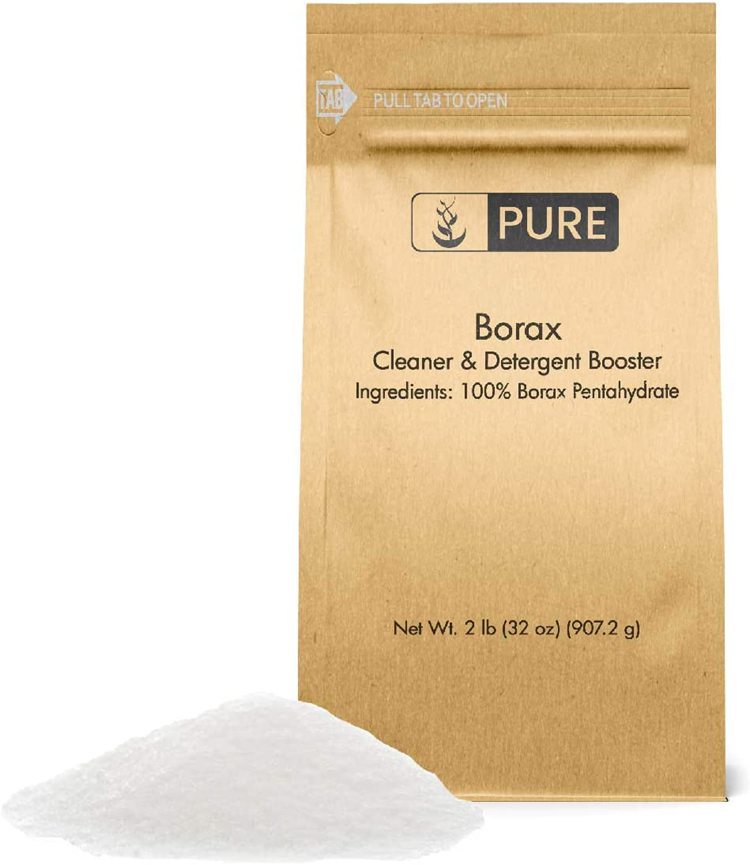 Using borax, a common household item is also a favorite for many gardeners. Borax is easy to find, inexpensive and safe to use. Borax kills white grubs by removing moisture from their body. Follow the instructions below to mix your own homemade grub worms killer with borax for effective results and a beautiful lawn.
Supplies
4 Tablespoons of borax
Garden sprayer
2 Quarts of warm water
Spray bottle
Instructions
In a container, add borax and warm water, then stir.
Add the solution to a garden sprayer using a funnel.
Seal the garden sprayer and give it a good shake.
Sprinkle water over grub-infected areas to draw them out in the morning.
Spray the solution over the area.
Repeat the procedure 4-5 times a week.
7. Milky Spore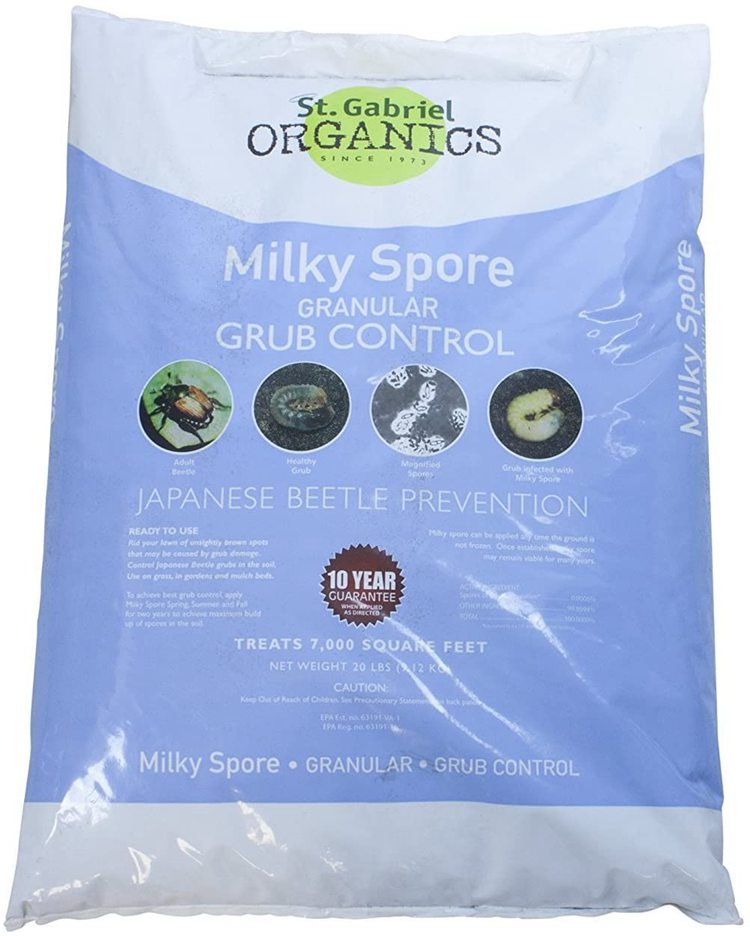 This is a powdered substance that doesn't contain lots of harmful chemicals like others. Simply sprinkle this over grub-infected areas and they'll die. You can also create a spray solution by adding a little water to it. However, I would advise that you check the user manual as it would explain how best to use this product.
8. Tilling The Soil
There are several ways to kill grubs. However, I will also suggest you do so by tilling the soil. Tilling the soil to about seven inches deep, and then tilling again after two weeks but this time about two to three inches deep. Frequently cultivating the land in your garden will destroy adult beetles before they lay eggs.
It is easy to kill grubs by tilling the soil. Although the larvae can burrow down below the root zones of your grass plants thus making it challenging to kill them without removing the entire top layer of the soil.
9. Use Beneficial Nematodes
Nematodes are microscopic roundworms that help clean up decomposing materials like dead leaves. Nematodes are beneficial because they carry bacteria that will infect and kill grubs. They will continue to kill grubs once they have been introduced to your soil until they die or dry out. They have no known harmful effects on people, pets, or animals.
10. Bird & Chickens
The best grub killers are chickens. Ok, maybe not the best, but they're still pretty good at killing grubs. You see, I have chickens over at my house and they are excellent hunters for grubs. Chickens and birds will eat the little buggers from the inside out before they have a chance to destroy your lawn!
Chickens are great gardeners, they will not only leave your garden grub-free but provide natural manure for your plants. You can buy a few chickens and let them hunt. As for birds, you can build a birdbath to attract them.
Final Words
All in all, we have given you a lot of information on how to kill grubs naturally without using harmful chemicals. We have also included a number of homemade tips and tricks that will help you as well as an overview of the different natural methods that are known.
Killing grubs can be a really tough job, so we are not expecting you to get rid of all of them at once. The process might take a bit longer than you may want but you will have to be patient and continue with it on a regular basis if you want your lawn to be grub-free.
Thanks for stopping by, if this article has been helpful to you, kindly help us share it with a friend or family member that might be having a grub problem. Also, the comment section is opened for contributions and questions.