Do you sometimes look at your shower walls and wonder how to make them spotless and appealing? Well, the answer is written on the walls. Yes! That's right, we have the answers on the very walls of this page. Join us on this journey as we teach you how to clean shower wall tiles.
What is the Easiest Way to Clean Shower Wall Tiles?
It is easy to notice and clean off spills and stains on the tile flooring, but those stains on the wall tiles are often unnoticed or overlooked. These stains accumulate, sink in, and discolor the walls, making them look dirty and unattractive.
After successfully installing your shower wall tiles as we've discussed in previous articles, you'll need to learn the different ways to clean shower wall tiles.
The simplest way is to pre-treat the walls with vinegar solution. Apply tile cleaner or baking soda paste, scrub and then rinse with warm water. After which, you dry properly with a towel.
No doubt, tiles are the #1 choice for wall coverings in areas with lots of activities and water usage like kitchens and bathrooms.
Wall tile types are different; glass, ceramic, vinyl, and porcelain tiles are low-maintenance and do not require special efforts. But tiles made from natural stone require special care and cleaners.
Tile stains are also different; some, like dirt, can be easily removed, while some, like mold and mildew, set in over time and require deep cleaning before you can remove them.
Products and Tools for Cleaning Wall Tiles
Below are tips on what to do and use for deep cleaning the wall tiles in your bathroom.
You can choose to use commercial cleaning products or make your cleaning agents from ingredients you'd likely have available at home. Either way, ensure you use quality cleaning materials to get the best results; only the best.
You'd also need the following tools:
General Step-by-Step Procedure on How to Clean Shower Wall Tiles
Follow these steps, and you'll end up with shower tiles you can always show off.
Step 1. Pretreatment Operation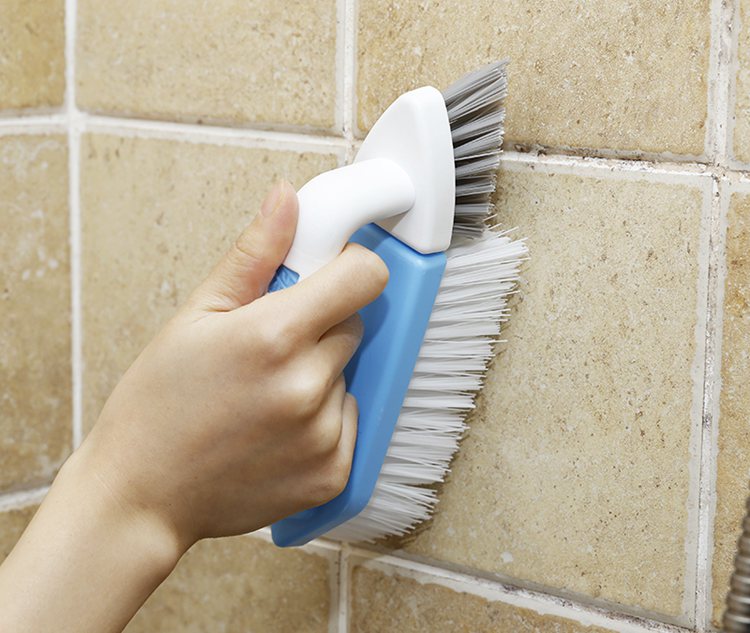 First, run hot water from the shower faucet for about 5-10 minutes at the highest possible notch. This would open the tile pores and aid cleaning.
Once this is done, prepare a vinegar solution. To do this, mix vinegar with water in a 1:1 ratio. If you're concerned about the scent of vinegar, you can add few drops of essential oil to the solution. Or you could let some peels of lemon sit in the vinegar solution for a few days (2-3 days).
Pour the solution into a spray bottle and apply the solution to the walls. Spray generously over the dirtier areas and between the tiles.
After successfully applying the solution, please leave it to sit for about 5 minutes; now, it's time for the vinegar to work its magic. It will loosen up the dirt and grime. Then, using a stiff-bristled brush, scrub the wall tiles and rinse with warm water.
Step 2. Clean the Tiles
In this step, you can either use a store-bought tile cleaner or make your cleaner from baking soda and water.
Thoroughly mix baking soda and water in a bowl; the soda to water ratio should be 3:1 ratio. Continue mixing until you attain a toothpaste-like consistency. If it is too thick, add some water.
Tip: If it's too watery, add a little baking soda. You can substitute ½ of water for ½ of hydrogen peroxide to take care of tough, stubborn stains.
Spread the paste over the tiles with a sponge; apply an ample amount between the tiles and over tough stains.
With a scrub brush, circularly clean the surface. Avoid sharp brushes; instead, opt for bristles that are stiff rather than sharp. For crevices, a toothbrush would do the trick.
When dealing with tough stains, instead of adding hydrogen peroxide to the baking soda paste, you could dip the brush into bleach and scrub the affected area.
However, be careful because bleach is very corrosive. Use only when necessary and in extreme cases. Ensure the bathroom is well ventilated and you have a mask/cloth over your nose during usage.
Step 3. Post-Scrubbing Operation
Rinse the wall tiles with warm water. Proceed to clean the floor tiles. Then wipe dry with a clean towel.
Drying after rinsing is essential to prevent water from collecting in the crevices and ends of the tiles. Collected water would become stagnant and harbor bacteria. And bacterial action causes mold and mildew growth.
Step 4. Clean the Tile Grout
Keeping the lines between tiles, i.e., grout, clean is a secret to spotlessly cleaning shower walls. This can be tricky because grout is porous and absorbs spills and stains readily.
To keep the grout clean, mix ¾ cup of baking soda and ¼ cup of bleach into a thick paste in a bowl. Apply baking soda paste and leave overnight. You can also use commercial grout cleaners if you prefer that.
Scrub with a stiff nylon brush or a toothbrush and rinse. To prevent future stains, you can apply a silicone-based sealer.
Types Of Wall Tiles and How to Clean Them
Wall tiles are of various types. And for each type, you'd have to be careful, so you don't end up damaging the tile while cleaning it.
Ceramic/Porcelain
This type is durable, water-resistant, and reasonably low-maintenance with regular cleaning. Use standard cleaning products and tools. Avoid abrasive materials.
Natural Stone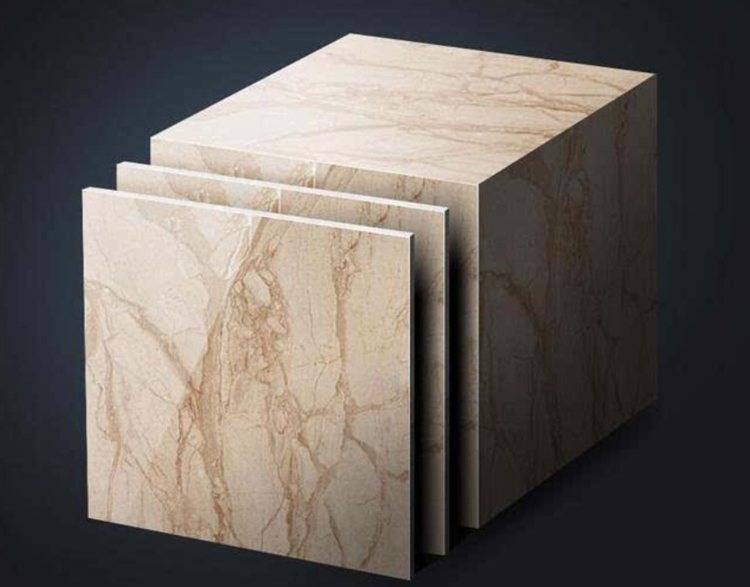 This includes granite, marble, quartz, limestone. For tiles in this category, use stone soap, neutral pH cleaners, or mild detergents. For soap scums, after a shower, squeegee the tiles using a solution of ½ cup ammonia in a gallon of water or a soap scum remover.
Avoid abrasives, acid-based cleaners such as vinegar solutions, lemon juice cleaners, tub-&-tile cleaners, grout cleaners, and several others. Avoid scouring pads and powders.
Mixing bleach and ammonia is toxic and potentially lethal. So we do not advise that you mix these two. Unless instructed otherwise, do not mix chemicals for natural stone tiles.
Glass
This type is simple and easy to clean. A spray bottle of equal parts vinegar and water or ½ teaspoon of dish-washing liquid and warm water would do. Scrub glass tiles with a soft cloth or soft-bristled brush, rinse with cold water, and dry. Do not use harsh or abrasive materials.
Vinyl
Vinyl tiles are cost-effective, low-maintenance, and long-lasting but not durable as ceramic/porcelain. If vinyl tiles are your wall coverings, use vinegar solutions.
Mix 1 cup of vinegar to a gallon of warm water, apply with a damp sponge and rinse with clean, warm water. Or you could use vinyl cleaners.
Do not use abrasive materials. Avoid stiff-bristled brushes; use softer ones. Avoid harsh or ammonia-based cleaners.
It is best for tiles of any type to immediately wipe off spills or stains to prevent them from sinking into the tiles.
Types of Wall Stains
Because showers are wet places, they are prone to bacterial growth and action. They are high traffic areas and also high-touch areas. So, stains are inevitable.
There are different kinds of wall tiles stains. You'd have come across one or more at one time or another. Here are easy ways to take care of them.
Marks
Marks could be from dirt, fingers/palm imprints, and paint streaks. To get rid of them, use a strong laundry detergent or tri-sodium phosphate and hot water, scrub the stained areas with a stiff-bristled brush. And they would be gone like the wind.
Grease/Oil
Add regular scouring powder to water to form a thick paste. Apply the paste to the stain. Leave it overnight. Clean it using a scrub brush and warm water. Rinse and dry it as well.
Hard Water Scum
Over time, soap scums are formed from lather made using hard water, body oils, or greases. A solution of baking soda in warm water can remove soap scum.
Mold and mildew
Make a solution of water and laundry bleach in a 4:1 ratio. Apply the mix with a sponge. If the stain persists, you can use commercial mildew remover. Wear gloves during usage and keep the room well-ventilated.
Wall Tile Maintenance Tips
Remember the saying, "An ounce of prevention is worth a pound of cure"? It very much applies in this context. It is easier to prevent the build-up of grime than to clean them. Here are a few maintenance tips that work for all tile types:
Don't let spills and stains sink in. Wipe them off immediately!
Spray the walls regularly with a vinegar solution (stone soap for natural stone tiles). You can do these two to three times a week after a shower. Label a spray bottle appropriately and keep it safe, well out of the reach of children or pets.
Use a squeegee over the walls, especially at the crevices. Do this daily after a shower.
Dry the walls after showering five to seven times a week with specially designated towels.
Open your windows often to aerate the room. This would reduce humidity and prevent mold and mildew growth.
Conclusion
This may seem like much work at first since there are different tile types and stains to consider. Place this on your left palm when you want to clean wall tiles;
First, pre-treat the walls with vinegar solution.
Apply tile cleaner or baking soda paste.
Scrub and then rinse with warm water.
Dry properly with a towel.
That's how you get spotless, grime-free walls. Do you have more questions on cleaning shower wall tiles or tiles generally? Let us know in the comment box.