Is your jewellery starting to tarnish? Are you wondering how to clean earrings? Well, if so, you're in the right place. We know that nobody likes watching their jewellery lose its shine shortly after purchasing it. This holds true, especially if the earrings you bought hold high value.
Whether your earrings are made of gold, sterling silver, diamond, stainless steel or plastic, we are here to help you out. In fact, even if you have costume earrings, you should stick to this article till the end!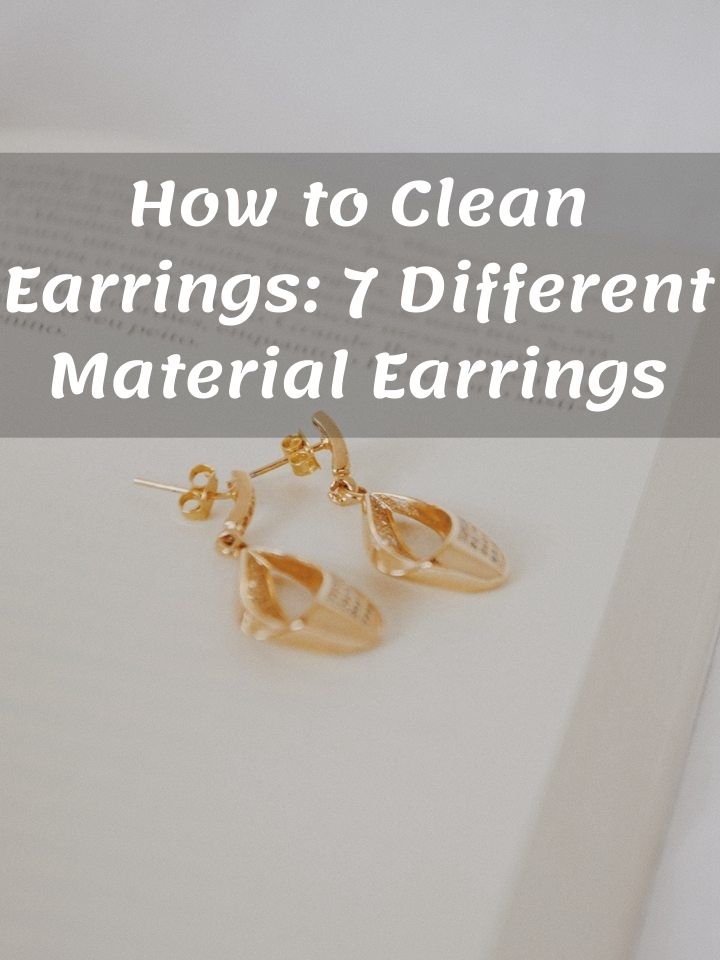 Why should you be cleaning your earrings?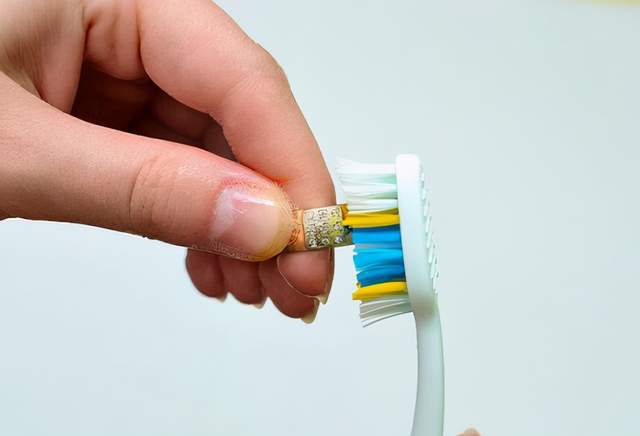 You must clean your earrings regularly for the following reasons:
· Shine
No doubt, dirt-covered earrings are never visually appealing. You need to clean them to restore their luster and keep them looking fresh!
· Value
Dirty earrings lose their worth over time, and their lifespan gets shortened. They won't last as long as you would like them to.
· Smell
When the bacteria, oils and dead skin accumulate on your earrings, they start smelling bad. The longer you go without replacing or cleaning them, the worse the stench gets.
"Avoid dirt and bacteria build-up and prevent infection, bad odour, and debris that [accumulates] on earrings," says the board-certified dermatologist Shari Sperling,DO.
· Infections
Ear piercings are puncture wounds open to bacteria. The germs from a dirty earring can cause swelling and discharge, which can be a sign of infection. Other symptoms of infections include:
Pain
Burning
Pus
Lumps
Fever
The way you should clean your earrings depends on the material used to make them. Here is a guide for better understanding!
How to Clean Plastic Earrings?
By following this step-by-step guide, you can clean your plastic earrings in no time!
#Method 1: Use a cleaning solution
Take a bottle of cleaning solution.
If the cleaning solution is not available, grab Hydrogen Peroxide.
Grab a cotton pad or cotton ball.
Place the cotton on top of the bottle and flip it over in a swift motion.
Put the bottle away once the cotton is soaked.
Dab the cotton on the earrings. Wipe the back and any areas that are difficult to dab.
#Method 2: Use Hydrogen Peroxide
Alternatively, for deeper cleansing, you can eliminate the cotton ball by submerging the earrings in Hydrogen Peroxide.
Just fill up a small cup with Hydrogen Peroxide.
Then let the earrings sit in the liquid for 10 minutes.
Take the earrings out and place them in another cup filled with hot water.
Leave them there for about a minute.
Take them out and look for any areas that still seem dirty.
Use a Q-tip to rub those areas clean.
Dry your earrings with a clean cloth.
How to Clean Gold Earrings?
Combine some dish soap with warm water in a bowl
Drop your earrings in the bowl and soak them for about 30 minutes.
If your earrings contain opal, turquoise, pearls, or coral, do not use this method. Porous gemstones will either dissolve or crack in the water.
However, you can do this with diamond or sapphire earrings as they are semi-porous and safe to submerge in hot water.
After 30 minutes, take them out and use a soft, clean toothbrush to remove oils, grease and dirt.
Scrub the gold locks of your earrings as well. They may take longer to clean, but you have to trust the process.
Dry your earrings with a clean, lint-free cloth.
How to Clean Sterling Silver Earrings?
Take a small bowl and line it with aluminium foil. Make sure that the shiny side of the foil is facing upwards.
Put in 1 tablespoon of baking soda.
If you prefer, you can also add ½ a cup of white vinegar and 1 tablespoon of salt.
Place your earrings in the bowl.
Add a cup of boiling water. It should start fizzing at this point.
Let your earrings sit in the bowl for a while.
Turn them over using the spoon/fork and leave them for another few minutes.
Dry them off using a soft cotton cloth or a microfibre cloth. This step is vital because letting them dry naturally will leave water stains on the earrings.
Wear your earrings often because the oils in your skin will act as a barrier against the moisture and prevent them from getting damaged!
If you are still having trouble cleaning your earrings, check out this video for some extra help.
How to Clean Diamond Earrings?
Take a small bowl and put some dish soap in it.
Now fill the bowl up with boiling water.
Soak your diamond earrings in the bowl for around 20 minutes.
You may add a tablespoon of baking soda for better cleaning.
When 20 minutes are over, take out your earrings and scrub them clean with a soft toothbrush. It's best to use a toothbrush made for babies to stay gentle on your earrings.
Use gentle motion to clean the earrings thoroughly.
Once you're done, rinse them under warm water.
You can either use a blow dryer or go with a microfibre cloth to dry them off. The award-winning, London based jewellery designer Bobby White recommends using Sylvet polishing cloth.
You can check out Bobby White's guide on cleaning diamond jewellery.
How to Clean Stainless Steel Earrings?
In a bowl, combine a tablespoon of baking soda with half a tablespoon of water to attain a thick consistency.
Take a soft toothbrush. Again, it is recommended to use a baby's toothbrush to clean the earrings thoroughly.
Place your earrings in a strainer to prevent them from falling into the sink.
Rinse them under warm water until they're clean.
Dry the earrings using a lint-free cloth.
Alternatively, you can buy a stainless-steel cleaner + polish to clean your jewellery.
Spray some of this polish onto a microfibre cloth.
Wipe your earrings thoroughly with the fabric to get rid of any tarnish.
You should remember that even though stainless steel is less corrosive than other metals, it will still rust. For that reason, a better idea is to switch to surgical stainless steel.
According to sincerelysilver.co, surgical steel doesn't rust and is a durable alloy.
How to Clean Costume Earrings?
If you don't know what Costume earrings are, they are jewellery made of imitation gems and inexpensive metal.
For costume earrings, use water to clean them through.
Use a toothbrush to scrub them after the rinse.
Remember to wash the posts.
You can also lay out aluminium foil in a bowl to clean the jewellery.
Add salt and hot water to the bowl.
Let the earrings stay there for 20-30 minutes.
In both cases, you can use a blow dryer to dry the earrings off.
Alternatively, dry them off using a lint-free cloth.
Remember to never clean costume jewellery with vinegar, ammonia or dish soap. You should be gentle with your earrings to make them last long.
How to Clean Earrings Containing Gemstones?
How you clean gemstones depends on whether they can submerge in plain water or not. The basic idea is that some earrings demand plain water, some require water with dish soap, and the rest need ultrasonic jewellery cleaners.
You can use this guide to understand what to use with the gemstones embedded in your earrings.
| | | | |
| --- | --- | --- | --- |
| Gemstone | Plain Water | Soap and Water | Ultrasonic |
| Amber | Yes | No | No |
| Amethyst | Yes | Yes | Yes |
| Aquamarine | Yes | Yes | No |
| Blue Topaz | Yes | No | No |
| Citrine | Yes | Yes | Yes |
| Coral | Yes | No | No |
| Diamond | Yes | Yes | Yes |
| Emerald | Yes | No | No |
| Garnet | Yes | Yes | No |
| Jade | Yes | No | No |
| Kunzite | Yes | No | No |
| Lapis Lazuli | Yes | No | No |
| Opal | Yes | Yes | No |
| Peridot | Yes | No | No |
| Ruby | Yes | Yes | Yes |
| Sapphire | Yes | Yes | Yes |
| Tanzanite | Yes | Yes | No |
| Turquoise | Yes | No | No |
Remember that gemstones can sometimes come off with an ultrasonic jewellery cleaner. Keep a close eye on your earrings and take them to a professional once a year to make sure they're in good condition.
Other Tips You Should Know
Clean your earrings once a week to make them last longer.
Clean your piercing often as the skin cells can accumulate on your jewellery.
Avoid chlorine water as much as possible as it can ruin your earrings. That's why you shouldn't wear them when swimming.
Keep your earrings in pouches designed to keep them from getting dirty. These airtight bags can prevent them from oxidizing and losing their colour.
This one's a no-brainer, but don't wash them in a sink with an open plug hole. You'll end up losing the earrings.
If you have a hard time cleaning the earrings, take them to a jeweller for professional help.
Don't share your earrings with anyone else to reduce the chances of damage and infections.
The Takeaway
The takeaway is that you need to use various methods to clean earrings made of different materials. It depends on whether it rusts, corrodes or dissolves in the liquid you are using.
You should keep in mind that your jewellery requires regular cleaning to prevent it from tarnishing and shortening its lifespan. It is better to keep your earrings in pouches or containers that'll keep them safe from damage.
If you still have any questions, let us know by commenting down below!