Struggling with how to clean aquarium sand? You've come to the right place. Aquarium water can give the illusion of being clear and clean, and most people don't realize how much work is involved in keeping it looking great and free from algae and bacteria.
If you own an aquarium you would agree with me that aquariums tend to get dirty pretty fast especially if left unattended. However, over the years people have learned new methods of keeping the aquarium nice and sparkly. This way, you are happy and the fishes are happy too.
In this article, we will be covering a more specific topic on how to clean aquarium sand. Cleaning aquarium sand can be a bit tricky. There are several things you will need to consider if you want to do it right and you don't want to risk damaging your fish and other things in your aquarium.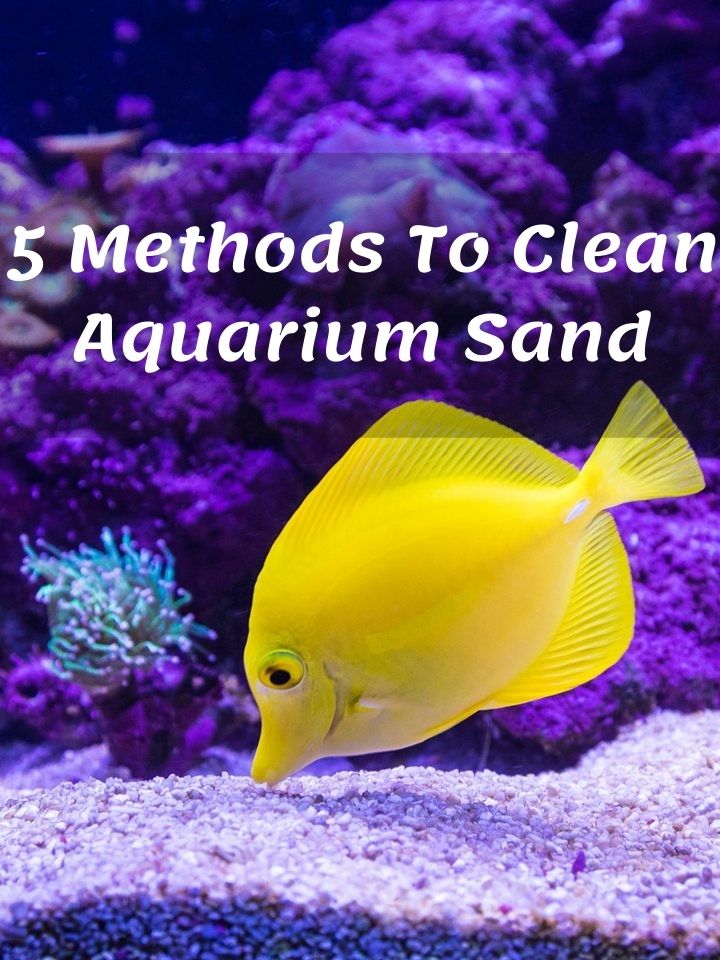 Should Aquarium Sand Be Washed?
Yes, one very important thing to do is to wash the sand before it gets placed inside the aquarium. If you do not do this, your aquarium will end up being cloudy due to the mixture of water and dust from the sand. Washing the sand before putting it inside the water would not cause your aquarium to be dirty.
Which Is Easier To Clean Sand Or Gravel?
Using the famous suction method, the easiest to clean is gravel, this is because gravel cannot be easily sucked in by the vacuum as sand would. Also, they are a couple of tools that can be used to clean gravel, however, they would not work for sand.
Is It Hard To Clean Aquarium Sand?
No, if you have ever tried cleaning aquarium sand and you feel it is hard, it is probably because you are not doing it right. Some people actually prefer cleaning sand to gravel because for them it is easy.
Types Of Aquarium Sand
There are two major types of sand you can choose for your aquarium, the first is dry sand and the other is live sand, while these are two amazing things that can be used in your aquarium, they both have advantages and disadvantages.
Live Sand
This type of sand contains bacteria and microorganisms you would find in freshwater. If you intend on using live sand for your aquarium, you might not have to rinse it before putting it inside the pool.
Using live sand with a freshwater aquarium is ideal, however, I have seen a lot of people using live sand for planted tanks.
Dry Sand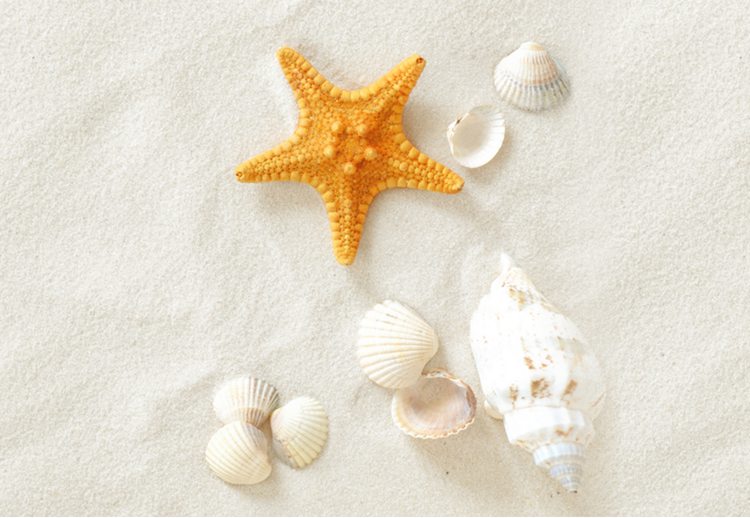 Unlike live sand, this does not contain bacteria and microorganisms. However, with the right information, you can cultivate bacteria in dry sand. But doing this would take a couple of days or even weeks. Saltwater aquariums usually make use of dry sand.
Play Sand

This comes in different colors and grain sizes that will surely give your aquarium a unique look.
They are other types of sand that can be used in an aquarium, but these are the major ones out there.
When it comes to choosing the right type of sand, I would suggest you go for heavier sand, because with this kind of sand, you can vacuum without sucking up most of the sand. Lightweight sand would get sucked up easily in your vacuum.
You can know if the sand you are getting is lightweight or heavy by simply having a good look at it. When it appears to be fine then it's probably lightweight, heavy ones on the other hand would look like gravel broken into tiny pieces (much bigger).
5 Methods On How To Clean Aquarium Sand
Here we have listed 5 ideal methods on how to clean aquarium sand, the first two methods are the quick ones. Other methods would need time. However, they are great for cleaning your pool in the long run.
Method 1. Using A Suction Hose (Aquarium Siphon)
This is one of the most common methods out there. However, just because the title says "suction hose" doesn't mean you can use any kind of suction hose. You'll need a special suction hose for this. Do not worry about finding the right one, we did our research and have listed one of the best suction hoses for cleaning sand in an aquarium.
Steps:
Step One: Stir The Sand
If you are using the aquarium siphon method, the first thing you want to do is get the sand ready for the siphon process. All you need to do here is stir the sand, I use my hand to do this, but you could use a tool if it is impossible to reach the bottom with your hands,
While at it, be careful not to stir too much, we just want the water to be a tad bit cloudy. After doing this first step you'll need to wait for about 10-12 minutes for it to settle. Most of the dirty particles will settle on top of the sand making it easier to siphon.
Step Two: Use The Siphon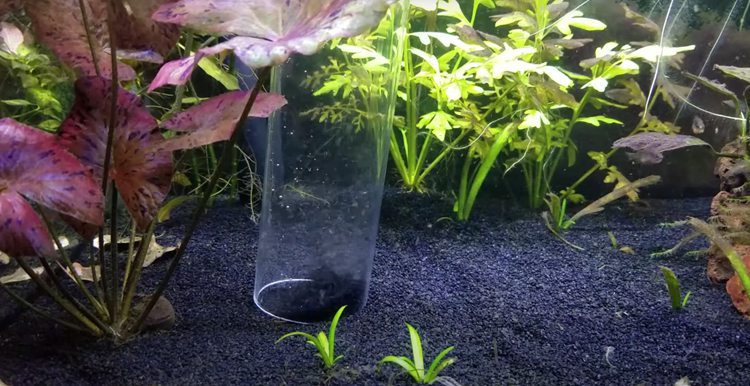 The next thing to do is use the aquarium siphon. Get the siphon ready by placing a bucket at the outlet. Note that the drain flow rate will be influenced by the height between the INTAKE and OUTLET. So, it is best that you keep your outlet at a lower position.
So, at this point, you've got your siphon ready and also dirt settled at the top layer of the sand ready to be sucked away. Slowly move the siphon around while it sucks out the dirt from the sand.
If you have lightweight sand, it might get sucked up if you push the siphon down the sand. Try to stay at the top. However, this should not be an issue if you are using heavier sand.
Method 2. Using Your Aquarium Filter
Are you wondering how to clean aquarium sand without siphon? Well, it's no big deal. Another method to clean aquarium sand is by using the aquarium filter. It is an alternative method and might not do much but is better than nothing.
If you haven't set up an aquarium filter for your aquarium, you should do this immediately if you want your fish to stay alive.
How To;
Use a tool or your hands to stir the sand.
Stop stirring when the water becomes cloudy.
Make sure the filtration system is working.
After stirring out the dirt from the sand, the filtration system should do the rest of the work by drawing up all the dirt. You can repeat the process a couple of times until you are satisfied.
Note: It would be best if you performed this method with a clean filter.
Method 3. Using Fish
Research has shown that there are some fishes that can help you clean up your aquarium sand. Not all fish would do this. You should have at least 2 to 3 of the species that'll help you clean the sand in your aquarium. Feel free to get more if your aquarium is bigger.
The fish actually do a great job. Below are the names of some breeds that'll help you eat algae and keep your sand clean.
Siamese Algae Eater
Chinese Algae Eater
Twig Catfish
Corydoras catfish
Otocinclus Catfish
Method 4: Using Snails
Special species of snails can also help to get rid of algae in the sand. Having this in your aquarium will not only keep your sand clean but keep your plants fertilized and add beauty to your aquarium.
Here are some names to point you in the right direction of which snail to purchase for your aquarium.
Nassarius Snails
Mystery Snail
Malaysian Trumpet Snail
Nerite Snail
Method 5: Using Shrimps
The use of shrimps in your aquarium might not be the best option if you are looking at getting rid of algae immediately. They are ideal for the long run, with time, they'll eat up fish food residue and also algae leaving your sand cleaner than it would be if you hadn't used them.
Besides getting rid of algae in the sand, they'll also add beauty to your aquarium tank. Below are some shrimps that will help get rid of algae on the sand.
Amano Shrimp
Cherry Shrimp
How To Clean Aquarium Sand Before Use
This is one important thing to do before putting the sand into the aquarium. If you do not wash the sand, your aquarium will be filled with the most dirt. You can simply rinse your aquarium sand using a bucket and water. Check out the video tutorial for more details on how to clean aquarium sand before use.
Final Words
Keeping your aquarium sand clean is very essential. Besides the aquarium losing its beauty due to the excessive build-up of algae, your fish might also be in danger. Feel free to repeat the aquarium sand cleaning process as much as you want.
I hope this article was helpful to you. Thanks for stopping by, if you have any questions related to cleaning aquarium sand, use the comments section below and a professional would respond almost immediately.