A router sled is one of the essential tools for perfecting the surfaces of materials. It is commonly used in leveling wood surfaces and over live edges. Instead of going for a ready-made router sled, you can create one using readily available materials.
Now, if you do not know how to go about it or the types of materials you should get, then this article is for you. I have compiled nine homemade router sled plans that you can DIY easily.
1.DIY Router Sled for Big Slabs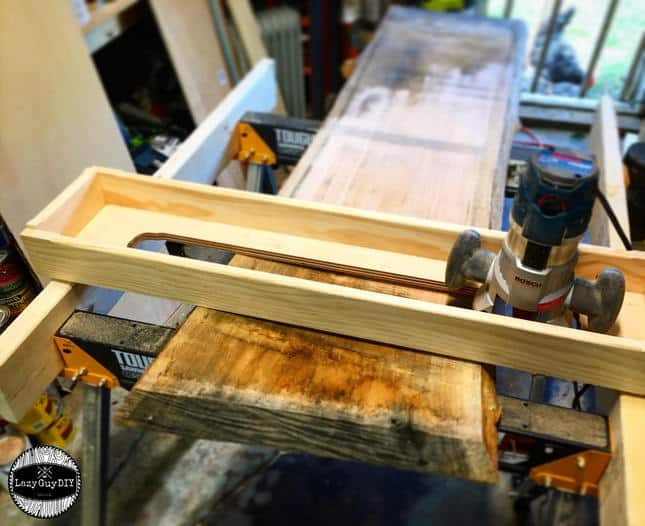 This is probably one of the easiest DIY. If you are familiar with woodworks, then you can hack the process quickly. You will need a few pieces of wood, wood glue, and pocket screws. The tutorial outlines the specific measurements of the wood.
For the tools, you will need a table saw, miter saw, drill, pocket hole jig, brad gun, and a round-over bit. The steps outlined are easy to follow and explain the process from measuring to cutting and attaching.
2.DIY Router Sled using Plywood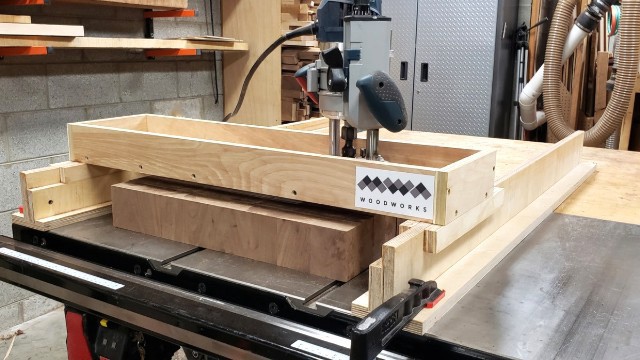 This plan outlines the steps you need to take to build a router sled using plywood. You will need a sheet of plywood and screws to attach. Also, you will need a drill or driver set, a router collet extender, surfacing bit and Mag Switch.
You first need to make the router sled rails and assemble them. The tutorial has all the measurements and cutting requirements. Another important step is cutting the bottom on the sled carriage and assembling it. Lastly, you will need to attach both pieces to create the router sled.
3.Easiest DIY Router Sled
In this project, you need to cut the wood planks to create the carriage. Then collect six pieces of equal wood plants to use as the carriage base. Attaching the six planks to two long planks on each side will complete the carriage base.
This tutorial is self-explanatory and highlights all the measurements you need to keep in mind when cutting. The best part is that you can easily find all the materials used in this DIY. If you intend to build a router sled that will last long with regular use, this DIY plan is the best.
4.Homemade DIY Router Sled
This project works well with plywood, MDF, or regular wood. The first step obviously is to measure all the pieces and cut to size. The tutorial explains the measurements as well as the tools you should use.
The idea behind this project is to create a router sled that works well for larger tabletops or slabs. It is super easy to attach the wood pieces using glue and later using screws. The best part about this router sled is that it does not have to be perfect as long as the measurements are right.
5.DIY Router Sled for Large surfaces
In cases where you cannot use your regular sander to even out surfaces, a router sled will come in handy. The good thing is that you can build one at home using left-over materials. Additionally, the project does not need any special skills as long as you can measure, cut, and attach.
You can follow this tutorial to measure and cut the plywood into appropriate sizes. There are a few steps that you need to follow to ensure the rail works seamlessly when sanding. With a driver set and a few screws, you can attach all the pieces as described and complete the process.
6.Homemade DIY Router Sled using Metal
If you want to create a DIY router sled but dread the whole measuring and cutting process of wood, this metal design might be the best for you. The project only requires you to cut the metal bars into an appropriate size then lay them out to attach and create the carriage.
The inside of the bars requires extra support, and you can use custom-cut wood to reinforce at the ends. Then drill the metal bars through to the wood and use screws to attach them. This is probably one of the easiest router sled DIYs using simple tools.
7.DIY Router Sled with Reclaimed Material
Making use of items you already have for a DIY project is a money-saving hacks. In this project, you can use left-over plywood to create a router sled. After cutting the wood to size, you will need to laminate two of these to increase the height.
After this step, you can choose to screw them down to secure them better or leave the wood glue to dry. The carriage is super easy to make using plywood or any other type of wood board that you have.
8.Adjustable DIY Router Sled
I love DIY projects because they do not limit the type of materials you use. This project utilizes a regular cutting board along with other materials to build the router sled. The tutorial outlines the measurements when cutting to ensure the sled works as it should.
The project is unique compared to the others but interestingly easier to do. It takes a short time to complete and the router sled works well to level any wood surface.
9.Complex Adjustable DIY Router Sled
This DIY plan takes a totally different approach to building a router sled. Although it uses materials similar to the other methods, the process is unique and a little complex. The project involves lots of measuring and cutting, but it is expected if you are going to build a model for long-term use.
This DIY is more of a professional sled-building plan with the techniques it uses. It might take you a few hours to complete, but the results are a stable and reliable router sled.
Conclusion
The fact that you can make plenty of tools with materials you have is what makes DIY projects interesting. The above plans are ideal options if you are looking to build a router sled at home. All the materials and tools are readily available, and the processes are quite easy to follow.