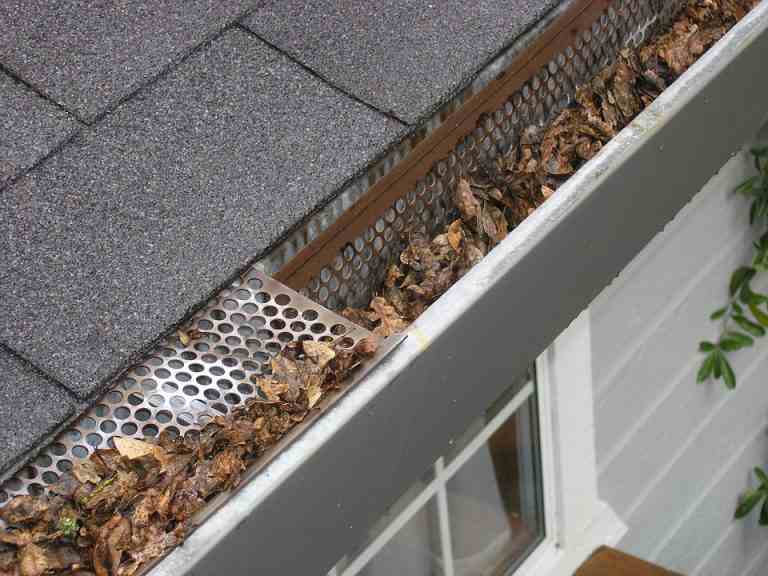 Rain gutters can get old with time. They start breaking down and do not attend their job properly either. Thus, it is extremely crucial to get a new rain gutter installed after a few years. Before your gutter leaves a small lake in your basement, get it replaced.
The big confusion here, for a lot of people is whether they should hire a professional company for this task or install a new one. If you have a good budget and can manage the cost to replace gutter, then it is best to hire an expert for the installation. However, if you are planning to do it yourself, there are some important things to keep in consideration. Even if you are hiring an expert to do it for you; having knowledge will help you supervise them and manage the installation properly.
Things to Consider for Gutter Installation:
Here are the top things to keep in mind for gutter replacement or installation.
The size of the gutter is a crucial thing to consider. Gutters are responsible for draining away all the rain water for your home and if they are not the right size, they will cause huge troubles. If you invest in a small gutter, it will overload easily and will lead to structural damage. So how can you find the most accurate size? You have to consider the size of your roof, pitch and the estimated rainfall in your area.
A successful gutter installation is highly dependent on the angle at which it is hung. It can make a huge difference. An excessive angle or an angle that is not accurate; both can have a negative impact on the water flow of the system. This is where moderation is important. Also remember that gutters are never supposed to be level.
It should be installed below the Roof Line:
We all know that gutters go on the roof. But do you know the exact position at which it is placed? Hanging them on the edge of the roof is not the perfect positioning. Technically, a gutter must be some inches lower than your roofline. Why? This is important so that your siding is not damaged by the water. Therefore, the position of gutter installation is important to consider. If the experts are not installing it at the right position; you can guide them regarding it.
Seams are present in all gutter systems but a lot of them can cause leakage. Thus, you don't have to install a lot of those. While you are picking a gutter, make sure that you invest in the right one which doesn't have excessive seams installed in it.
Following safety protocols is crucial for gutter installation. Climbing on the roof top and installing a gutter might seem easy through DIY video but it requires a lot of safety measures. This is why it is always best to hire a professional for this purpose. If you are doing it on your own, make sure that you have someone along you, for help. Make sure that the ladder stays steady and don't lean too far outwards, for reaching out to the ladder either.
Don't damage the Gutters during Installation:
Installation is not an easy task. You have to take care of the gutters while doing so. For example, aluminum gutters can easily get bent. Make sure that you don't hit them with the ladder or they don't fall. They can get a dent easily too. If it gets slightly damaged, you will have to buy a new one. Thus, you have to make sure that you don't damage the gutters during the process.
FINAL VERDICT:
We highly recommend you to invest in a gutter guard and leaf catchers etc. These will help you a lot in maintaining the gutter system with no extra efforts. Even if you are hiring a professional to install or replace gutters for you, it is best if you supervise them. Thus, having a handful of tips, up your sleeves, will help you get the installation done impeccably well.