Here is an amazing DIY on how to make or create wood signs. Signs are an essential part of our everyday life, they keep us reminded of what we have planned for our lives and the mantras that we hold dear in our hearts. Now you can make them too for your home.
It's super easy to build and if you are a woodworker or you just like dedeplaying around with wood, the list of DIY wood signs below is perfect to help you make the sweetest wood designs ever.
Let's begin.
1. How To Make DIY Wood Signs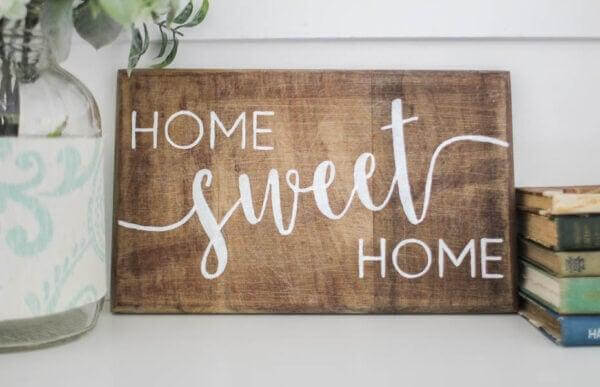 You just need a simple wood board for this project. The first step involves you gathering your birch plywood birds and some plywood planks, then lettering the board to form your sign. It's that quick and easy to build.
2. DIY Shiplap Wood Sign
Are you looking for a wood sign as elegant and simple as this, then you have come to the right place. There is a link in the guide that will take you directly to where the creator got his materials and tools for this project.
3. DIY Reclaimed Wood Sign
You can decide to make a wood sign that doesn't require spraying or lettering but carving out a sign from a wood piece. This project will take some careful woodworking process and it requires someone with a little high-level skill set to perform. Apart from that, the entire building, from start to finish is simple to follow.
4. Wood Sign DIY
This should be the easiest way to make a wood sign letter design without any stencil, cutting, and no use of a cutting machine. It's super easy to make and it can fit into any part of your room, like your living room.
5. DIY Wood Sign
So, straight to the point, the creator of this video. The guide made a simple, no time-lapse video on how to make a wood sign and started by preparing the wood board, making the frame, and painting the portion of the board that will carry the lettering.
6. How To Make A Wood Sign
The creator started by cutting the wood board to the required size. After that, she painted and prepared the wood for lettering. It's a budget-friendly project and it's pretty easy for anyone with or without any woodworking skill.
7. DIY Professional Wood Sign
If you are looking for something more professional and elegant, you should try out this video guide, the creator made a large 8-foot wide wood sign. It wasn't so easy to make, but for professional woodworkers, it will be a "walk in the park".
8. How To Make A Large Wood Sign
Do you need a large wood sign in your house, here is an elegant one that might suit your taste. It's large and super easy to make.
9. How To Make A DIY Rustic Wood Sign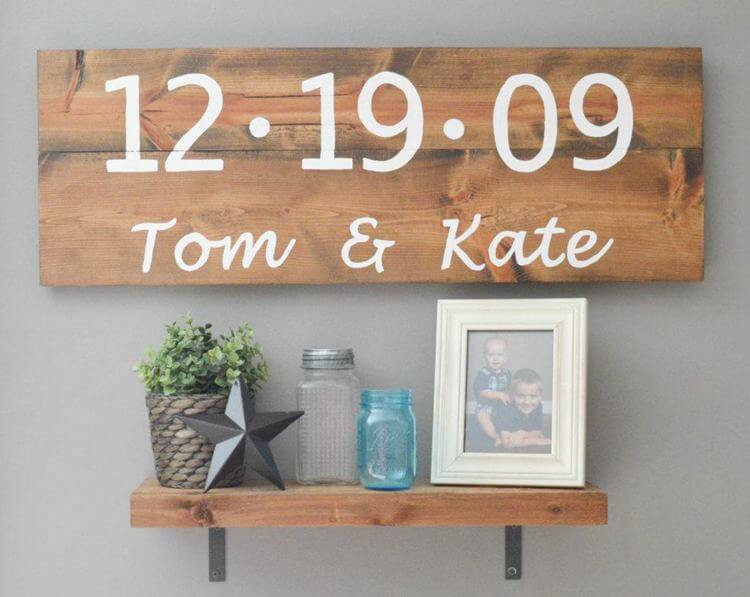 To make a rustic wood sign like this, you'll need some scrap paper, printer paper, acrylic paint, D ring hooks, wood stain, and a few other materials and tools.
10. DIY Large Wood Sign
This large wood sign is a unique sign that is best suited for outdoor use. Although it can also serve indoors the creator intended it for an outdoor purpose and you can use it for the same purpose as well. It's quite easy to build and it's also inexpensive, good for even beginners.
11. DIY Wood Pallet Sign
Using pallet wood to make a wood sign saves time and costs, especially if you have a pallet available near you already. No serious power tool was used, and the materials are few and easy to come by.
12. DIY Wood Sign
Here is a nice wood sign that is completely different from other wood signs, it's a sign that is free-standing on the ground or placed on an elevated platform. It's foldable and easy to carry about. Perfect for meetings and weddings.
13. DIY Framed Wood Sign
With this video guide, you're going to learn how to make a framed wood sign from scratch, you will learn about the cutting, the machine used, how to sand it, stain, and other things that will make the wood sign come out great.
14. DIY Wood Sign With Light
This is a word sign that can be used as a design or decoration for your living room. It was made with a light strip that appears on top of the wood.
15. DIY Farmhouse Sign
The creator used some 1x2 furring strips for the frame and a plywood board for the body that will carry the lettering. It's super easy to make and you can do so within a few hours.
16. DIY Reclaimed Wood Sign
You should try out this guide, the steps are super easy and simple to follow. The first step is to build your sign, then assemble it, and ass your pattern and design with colors.
17. DIY Pallet Wood Sign
Here is another guide that deals with pallets, it's easy to build and you don't have to spend too much, below $40 and you're good to go. After acquiring your pattern, start cutting and pre-drilling, then complete the remaining steps to finish the job.
18. Wood LED Logo Sign DIY
This is the coolest wood sign I have seen today, I'm pretty sure it is the coolest you've seen today on this list as well. This project just cost $20, and it looks this great.
19. DIY Reclaimed Wood Frame Sign
So with this process, you can make a great frame for any kind of wood sign or make the frame and the sign altogether. This guide has a building plan for free that will guide you properly on how to start and finish the process. It also comes with some sort of wall mount for decors.
20. How To Make A Wooden Name Plate
This wooden nameplate is good for couples that want to design their home with a nice wooden piece that will carry the name. They made it with a little design and it looks marvelous. The making process was super effortless, and now it's sturdy, functional, and beautiful.
21. DIY Wooden Welcome Sign
Are you looking for a sign that you can use as a welcome sign for guests that will come to your house for the first time? This video guide is all you need. It's also quite inexpensive.
22. DIY Wood Sign
Here is another amazing wood sign, it's simple, unique, and can easily be used for decor or any other purpose you have in mind. There is a link to all the materials and where to buy them for this project. It's simple building woodwork, just follow the steps properly.
23. How To Make A Pallet Wood Sign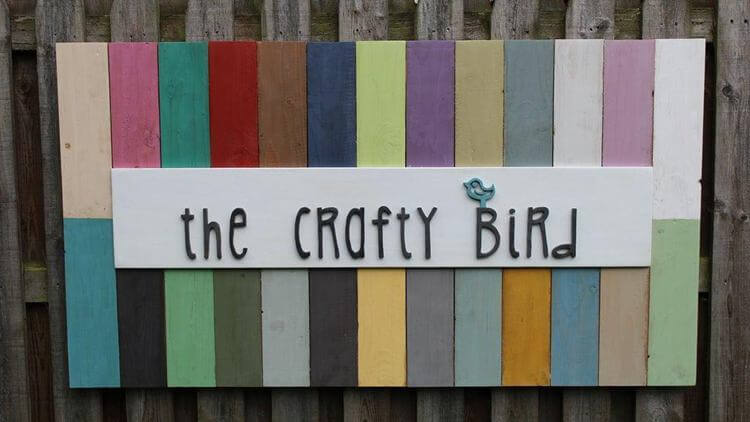 The pallet wood was used for the background, the main sign was done with pallet wood and letters were added after he painted it with over 26 colors You can decide to change the color gradations if you please, either way, the making process is super easy and simple to follow.
Conclusion
That's all we have for you today, it's a simple and concise list of the best wood signs that you can make all by yourself for a cheaper price and it will still look as amazing as though you got it online and even last longer than the ones online. The materials are not hard to come by, the same goes for the tools. If you want to give this DIY a try, by all means, you can't regret it. Thanks for your time, bye.