My friend "Kate," once told me how much she prefers wooden shelves to pipe and metal ones. Truth be told, wooden shelves are the most beautiful shelves. They also come in different amazing designs to choose from.
In this article, we have put together 25 DIY wood shelves for you. All you have to do is go through the list, pick a shelf suitable for you, gather the necessary tools and materials, and start building. The building process is pretty much basic and easy to build.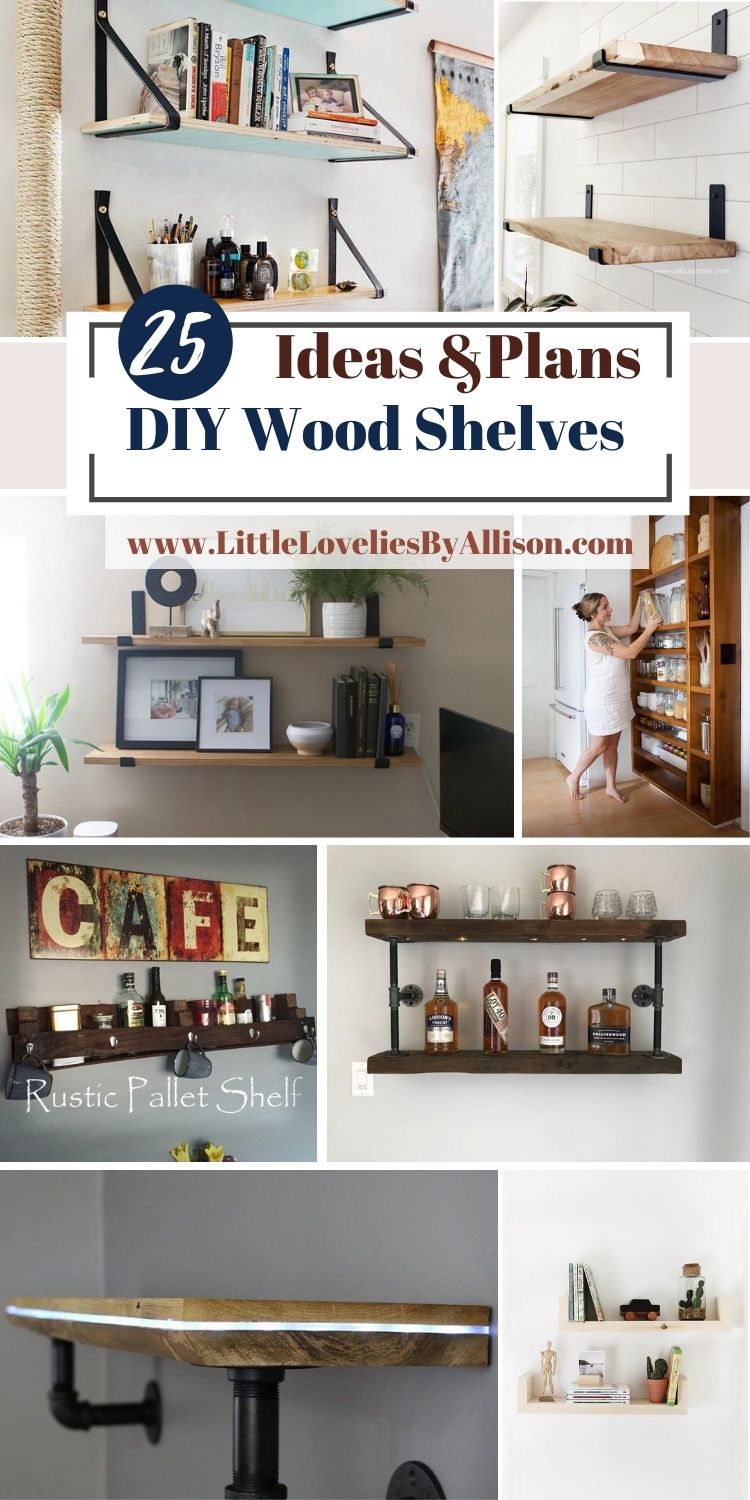 1. DIY Shed Shelves
The creator used an already existing shed he had and built a wooden shelf and installed it in the shed. The making process is super easy and simple to build. If you want to learn more about the cut list and materials used, check the link description below the video to follow the embedded link.
2. DIY Easy Floating Shelves
The creator built these floating shelves with no brackets at all, it's cheap, quick, and easy. The total cost is below $10. For more on the building plans, you might want to check the video guide link in the description area to get the plans for free.
3. DIY Garage Shelves
Here is a large wooden shelf made with only wood and some screws. The shelf stands at 75 inches tall, and 45 inches wide. This leaves the shelf at a moderate height, and also easily accessible. The shelf is meant to be a garage shelf and the video guide has a free building plan to assist you if you intend on working with this guide.
4. Easy Floating Shelves DIY
If you want to build a simple floating shelf that is not too big and doesn't take up much space in your room or living room, you can use this guide anytime you want. There is a woodworking building plan for you to follow if you want to build this right away. The materials and tools are easy to come by and the steps are super easy to follow.
5. DIY Wood Shelf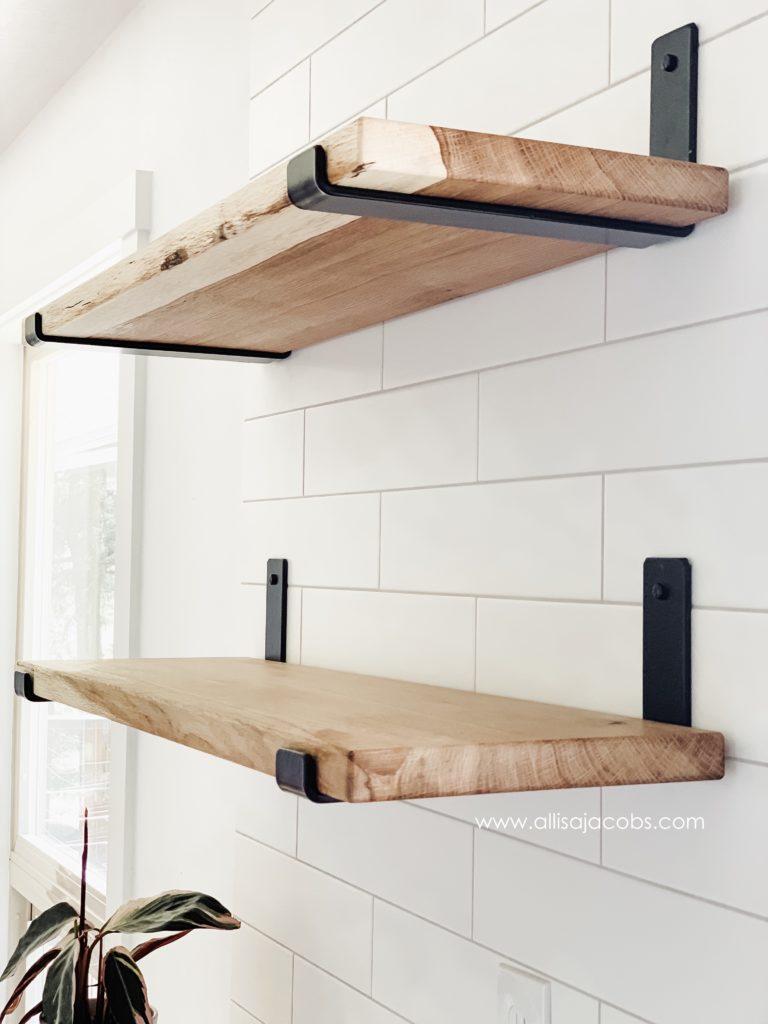 This is a great wood shelf perfect for your kitchen and other small spaces. You can easily see the wood and the metal brackets used to mount the shelves. This is one of the simplest and coolest wood shelves on my list.
6. DIY Rustic Wood Shelves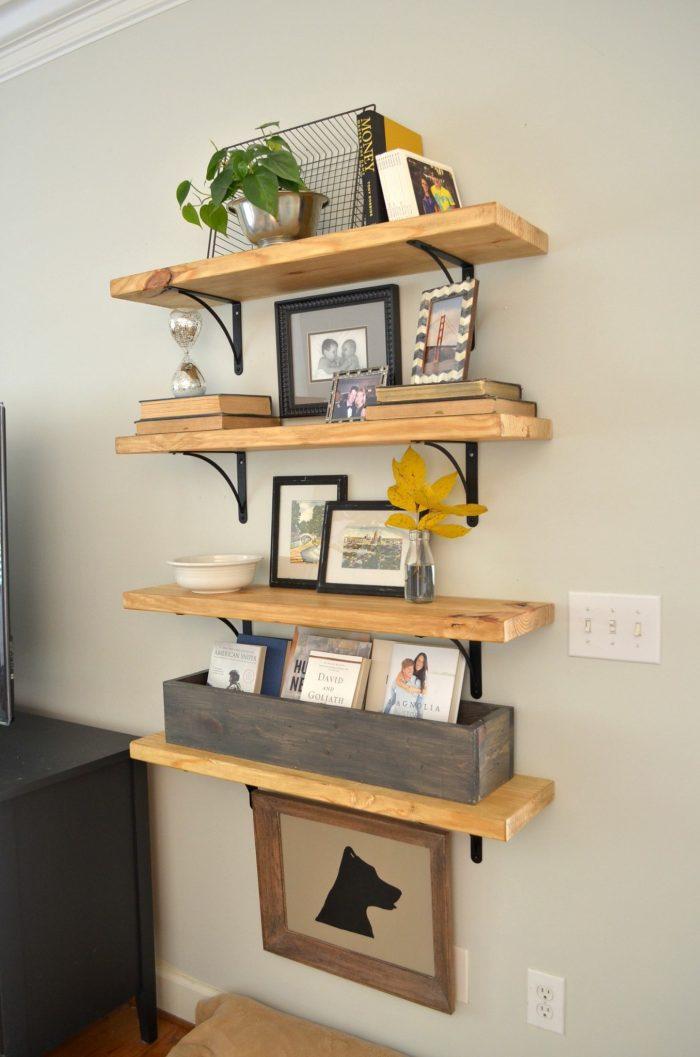 Are you in need of a good sturdy bookshelf? Here is a guide that will help you build one with ease. You'll need some pine wood boards, antiquing wax, metal brackets, and an electric sander. Follow the steps carefully.
See also: 25 DIY Closet Shelves
7. DIY Wooden Shelf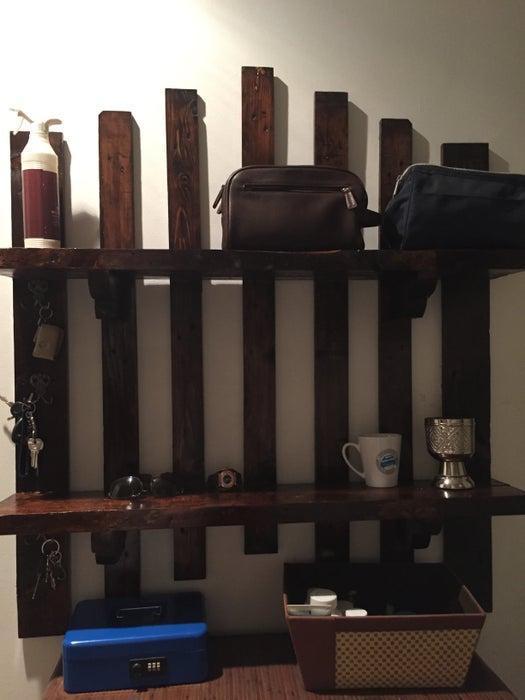 This is a wooden shelf that is made from all wood, it's a floating wood shelf, and it's super easy to make. This is also by far the coolest and fastest wood shelf builds ever. All you need is your wood pieces, then you'll assemble them and stain or paint the wood to make it look presentable and beautiful.
8. DIY Color Changing Wood Shelf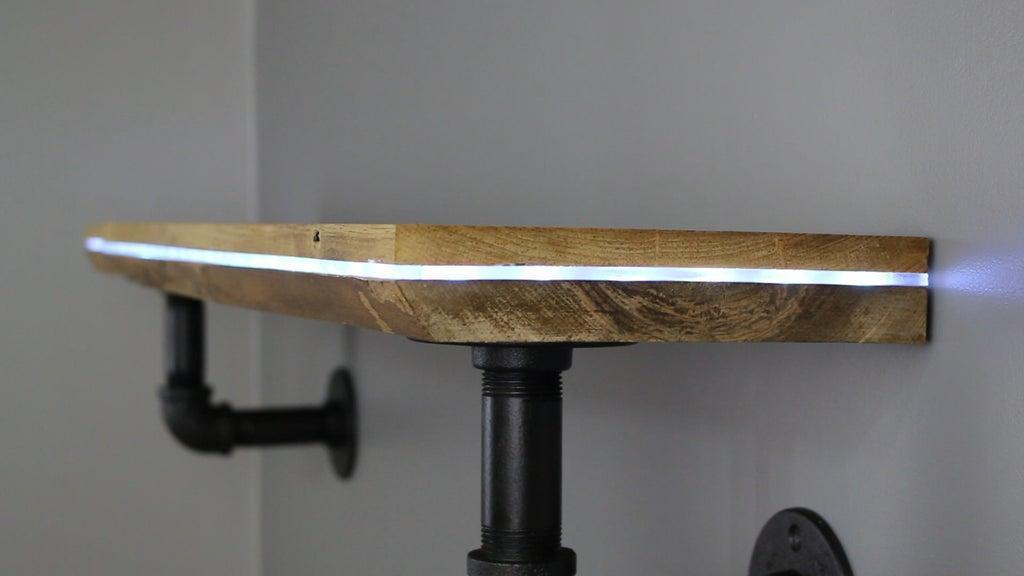 A wood shelf with a color-changing light inside the wood, that's fantastic and unique. The woodwork is easy, for the light you need an IR remote-controlled LED strip, you can get this at Amazon, there is a direct link in the guide to the place in Amazon that you'll get it at a fair price.
9. DIY Wooden Organizer
Here is a great wooden shelf that you can use to organize your stuff. The shelf has a door and it is made out of wood, some metal brackets, and a steel pipe. The creator also made a door to keep the thing on the shelf or closet away from prying eyes.
10. DIY Wooden Pantry Shelving
If you have a pantry and you'll like a good shelf to organize it, you can use this guide to make a great wood pantry shelving unit. It is super easy and simple to build.
11. DIY Wooden Farmhouse Shelves
This will be a step-by-step tutorial that will help you learn how to make a wooden farmhouse shelf out of 1x8x6 pinewood common board, it's inexpensive, and the creator got it at Homedepot. The next step is to stain and spray the wood to finish it and make it look presentable, and you can make these farmhouse shelves in any size you want.
12. DIY Floating Shelves With Wood
Floating shelves are great ways to organize your stuff and make your room aesthetically pleasing. One of the reasons why this shelf is so great is that you can't see the fame that was used to mount the wood, it was embedded inside the wood.
13. DIY Easy Wood Shelf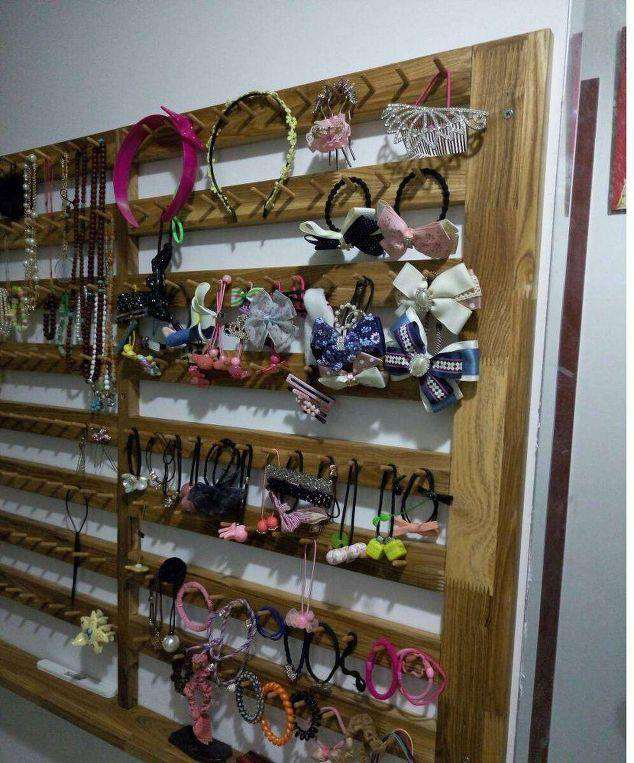 If you plan on making a wood shelf for jewelry and clothing accessories, you might want to consider using this guide to make that happen. It is not so big and it's not inconvenient at all. It's a space saver and it's simple to build. The only consideration is the time spent.
See also: 22 DIY Storage Shelves
14. DIY Whiskey Wooden Shelf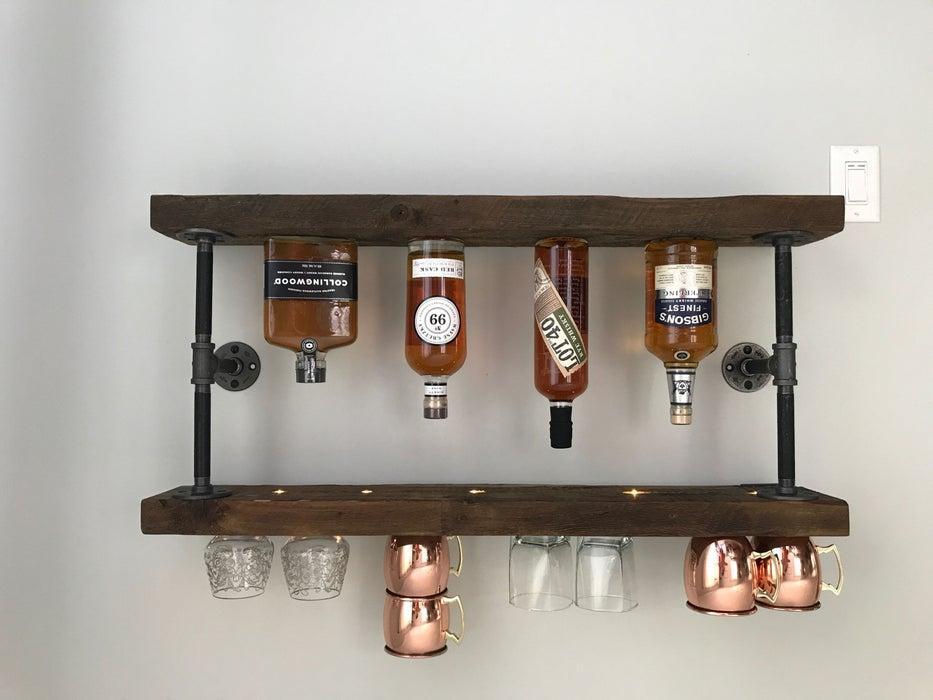 This is a cool whiskey shelf made out of wood, it's super unique and has a few materials from Amazon and other online stores, or better yet your local nearby woodworking store. With just 15 steps you can build this effortlessly and it won't cost you much.
15. DIY Scrap Wood Shelf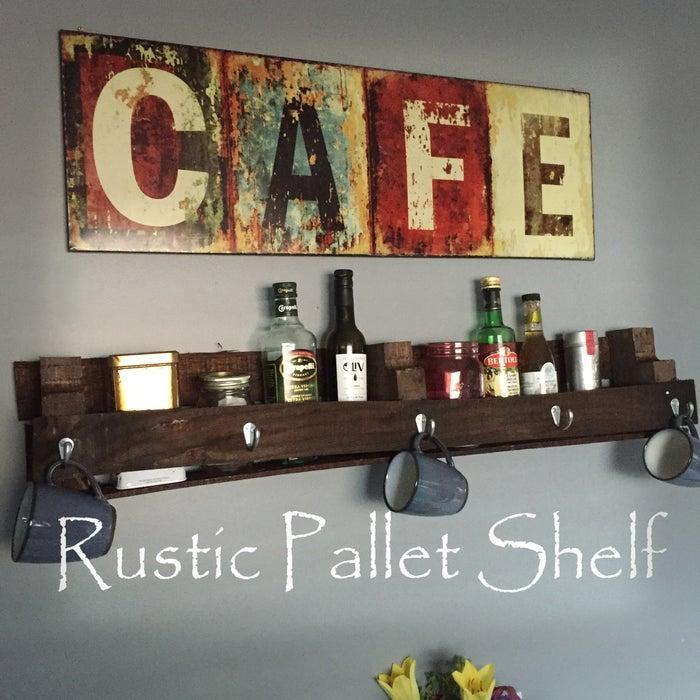 Here is the material you'll need for this rustic pallet shelf: a skid of pallet wood, hooks, wood stain, and a brush. With just 3 simple steps the rustic pallet shelf will be ready and good to go.
16. DIY Collapsible Wooden Shelf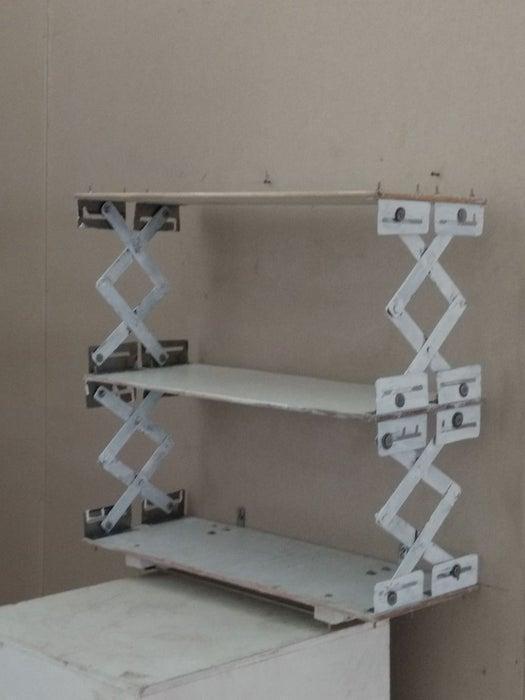 Are you looking for something fancy with a good design? here is a sweet guide that will help you achieve that dream. The design looks great, but the woodwork doesn't look finished. If you're an expert woodworker, then you can come up with something better. If you're not then consider trying another guide.
17. DIY Shelving Unit From Wood
This shelving unit was made from wood. You can use it in your garage, office, and wherever. The creator has a metal shelving unit and discarded it to build a wooden shelving unit. This video guide has building plans that can help you build this effortlessly, the palms are free, so you have nothing to worry about.
18. DIY Plywood Shelves
The creator used a plywood hardwood board to build this shelf, it stands 5 feet tall and it's a pretty amazing shelf to build. You don't need any woodworking skills to work on this project.
19. How To Build Garage Shelving With Wood
Are you looking for a unique shelf for your garage, you can make one now with the help of this video guide, the easiest, fastest, and cheapest way to make a wooden garage shelving.
20. DIY Wall Shelves With Wood
If you have a wooden shelving unit already in play, then you can use this video guide installation idea to install the wooden shelf on your wall. The creator made this under $13, which is super cheap and easy to build.
21. DIY Simple Wood Shelves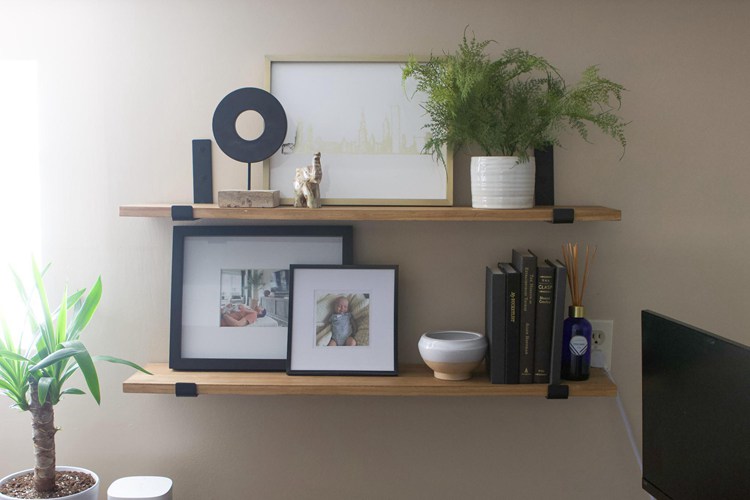 Here is a wide wooden shelf guide that will assist you to make a clean and sturdy wooden shelf with a few simple materials. You'll be making this from scratch, but don't worry it's not a difficult task.
22. DIY Wood Shelving Wall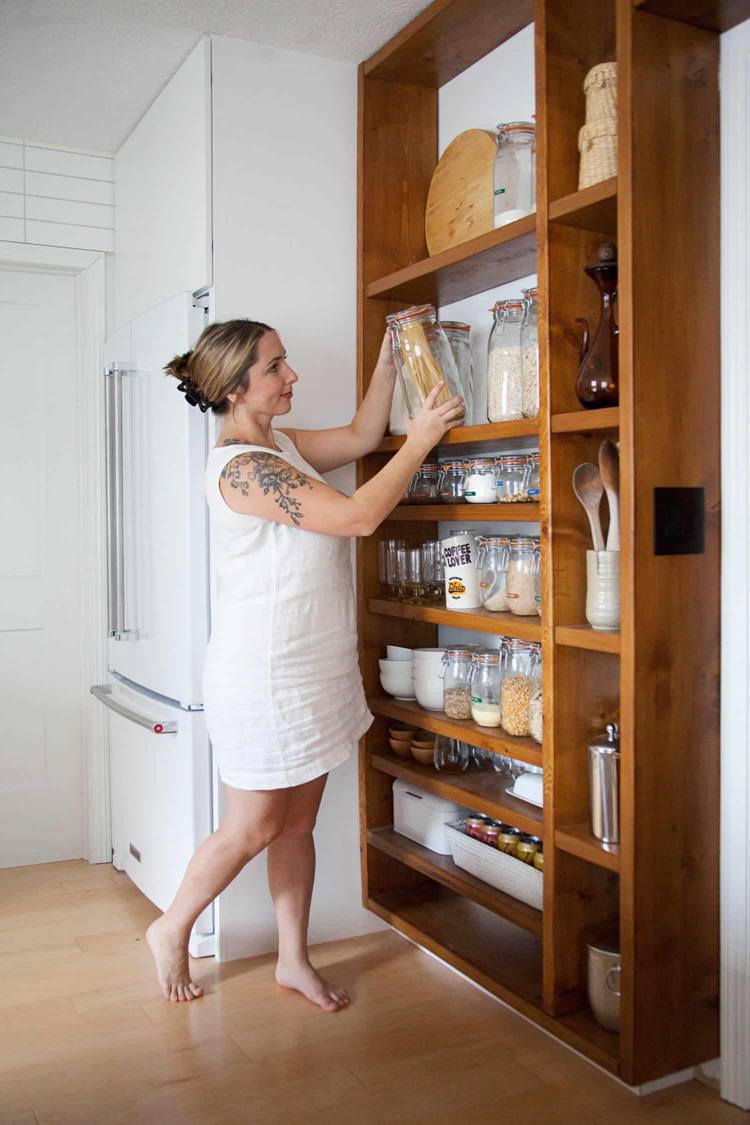 Okay! Now I'm super spiked to talk about this wooden shelf, it's super tall and quite wide enough to occupy your room space. You need to have a large room before you think about building anything. The wooden frame stands on another base so that it doesn't get weak and old easily although it's super strong and durable. Due to the size of the wooden shelf, you might need an extra hand to support and make the job faster.
23. DIY Wood Shelves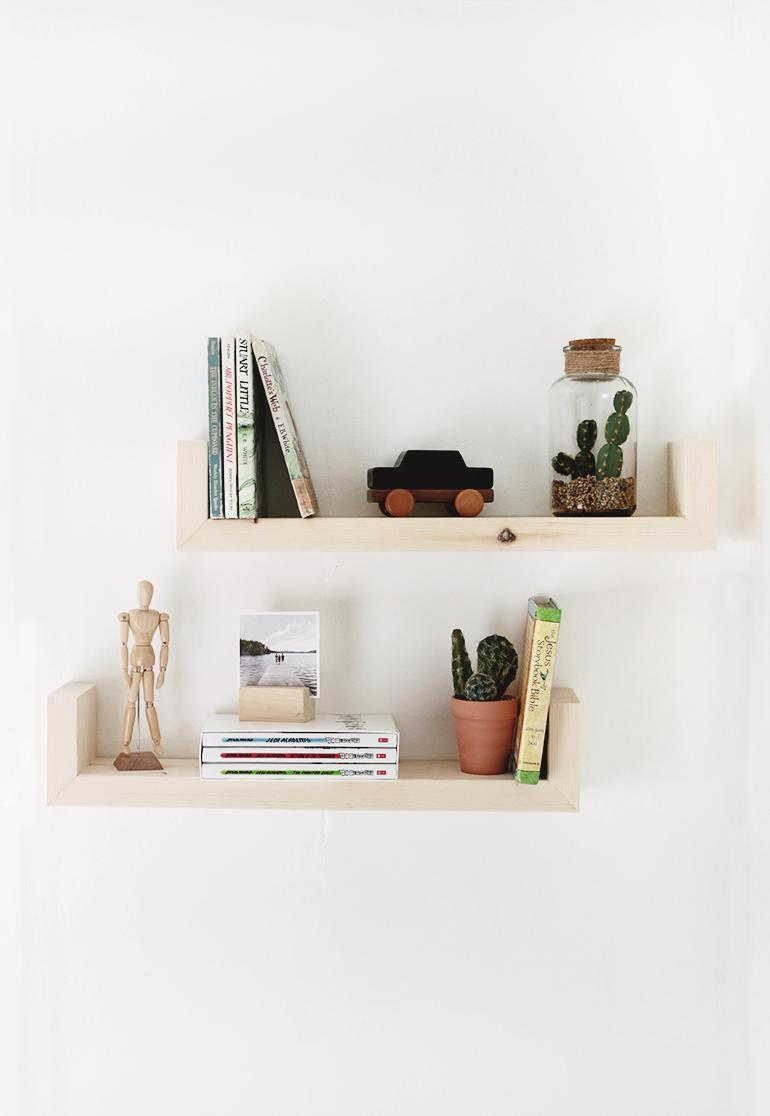 This can be called a camouflage wooden shelf because of the color of the wood as it matches with the wall color. The shelves are small and can contain only a small amount of things, it's also a hanging shelf which makes it so amazing.
24. How to Create DIY Wood and Leather-Strap Shelving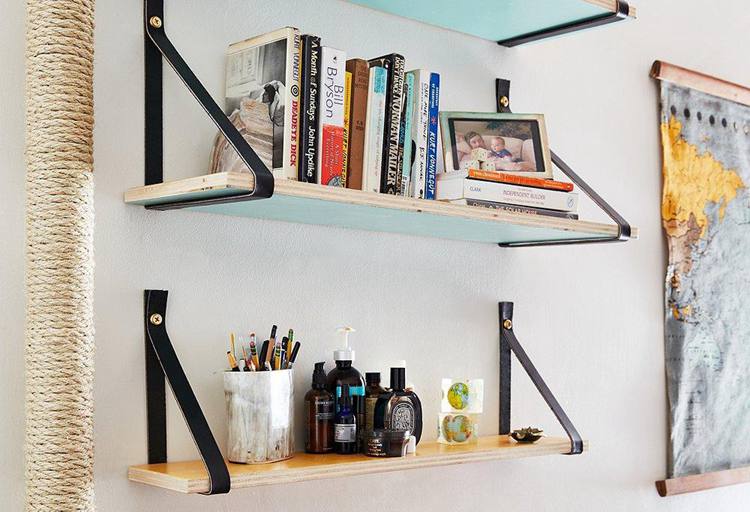 A wooden shelf with a leather strap? That is amazing right. If you have a leather strap at home then, you are staring at the right guide, my friend. In addition to the leather strap, you'll also need a 1-inch thick wood plank, cotton rag, foam trim roller, latex primer, and a few more supplies.
25. DIY Triangle Shelves
So, it is always cool to use a different method and design to make a wooden shelf, out of the list above, this is the first wooden shelf with a different geometric design, and it's super easy to make. It's also a hanging shelf, which makes it even better, with a new and improved modern look, perfect for a small living room space.
Conclusion
So, that's all it take s to make a wooden shelving unit for your room, living room, or office respectively. As complex as the design might seem, once you understand the build, it becomes easier for you. Thanks for stopping by, hope you had a great view, bye.