Home decoration remains incomplete without matching windows on surrounding walls. And it becomes essential to frame a window on certain occasions.
But you can save a considerable cost through DIY window frame methods. Of course, the variation concerns with your preference to build the structure.
The article gathers some popular, easy, cheap & dependable ways to frame your window. Just get on with the enlisted options to introduce a perfect opening.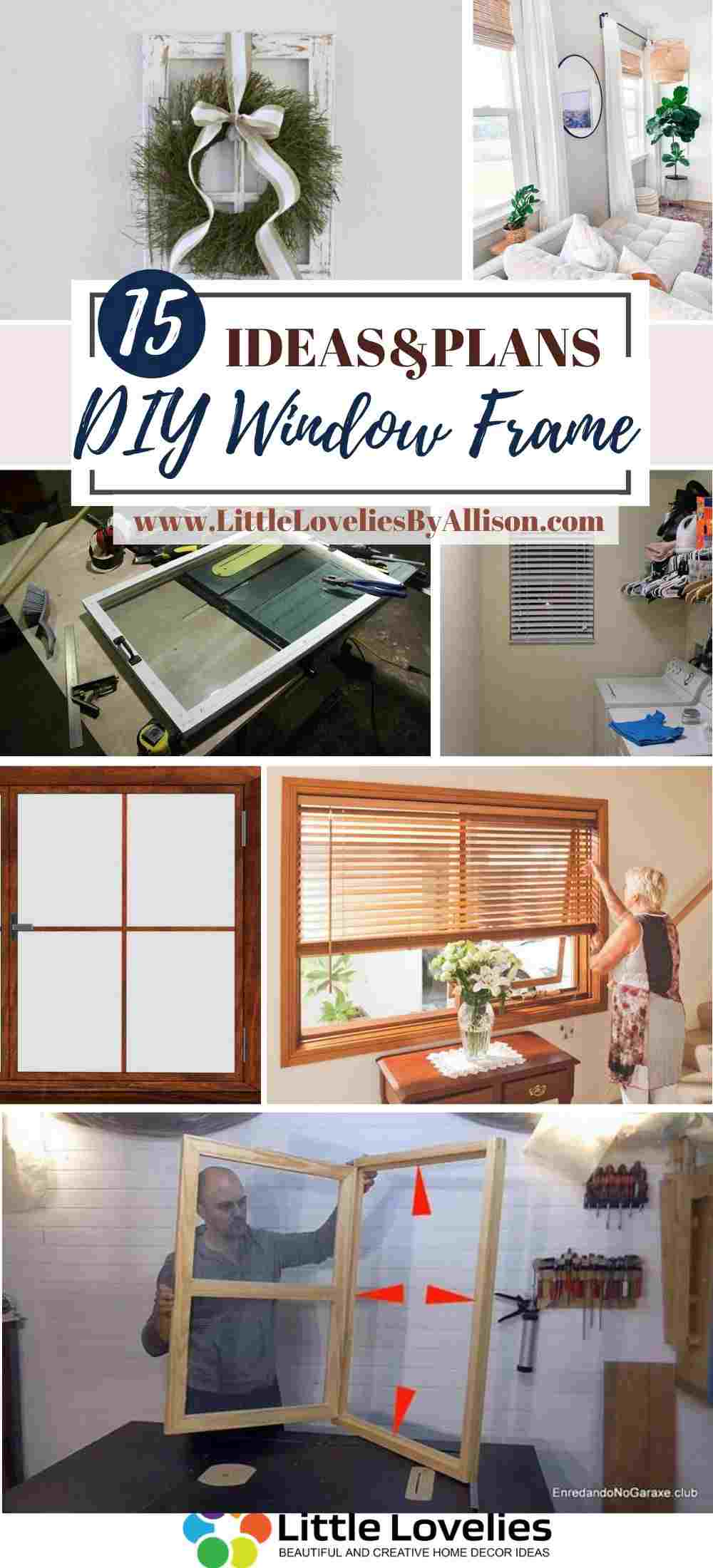 1. Expert Window Frame Buildup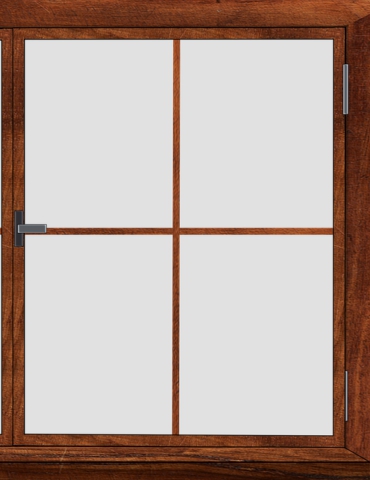 Build an absolutely new window frame without any specific difficulty. The whole framing process is pretty simple with common accessories.
You'll require 6 types of equipment for the job, including tape, saw, glue, nail, clamp & optional molding. There are 14 steps in total, from initial measurement to final glue attachment, to cover the process from top to bottom.
Experts provided a throughout basic idea to decorate your house, shed or other structures with the right window. As it happens, it's arguably the easiest task regarding indoor DIY decoration.
2. Window Frame in One Snap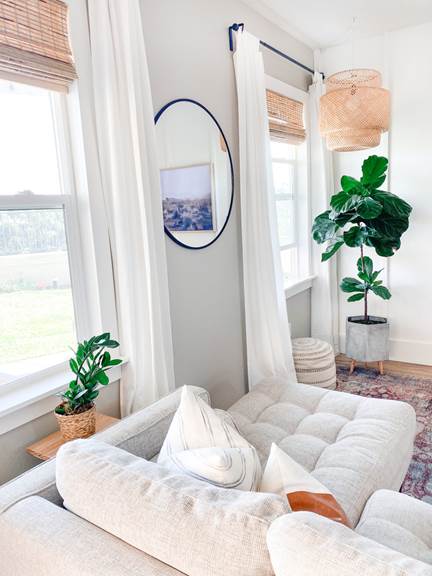 Easy DIY upgrade requires simple steps to introduce comforting depth & coziness to the room. Using the provided guidelines, you'll surely have a decorative opening by the end of the day. And the project comes with understandable details to keep things clear.
Necessary equipment appears in two different segments – necessary materials & required tools. Unlike wood, the process utilizes Pine Board or Primed MDF with spackle or filler. And you'll need just saws & nail guns in hand to put everything together.
There are no numbered or bulleted points to enlist the steps. Instead, you just have to keep scrolling to reveal the working order one by one. Included picture of every step with plausibly supporting words takes no time to understand ahead of your implementation.
3. Simplified Window Framing
Wooden window to get installed in a shed, featuring metallic mesh. It may sound complex, but the task is reasonably simple. Unfortunately, the basic structure can barely hold the heavy-duty windows, preferably installed in houses.
For the obvious fact, the processing includes a relevant picture to depict each step. There are 16 brief steps with supporting pictures to complete the entire construction. It primarily focuses on measurement, sawing & glued joint.
No defined numbered steps are available, maintaining a simple representation. You just have to go through every step to understand the point before implementation.
4. Wood Liner DIY Window Frame
The rough opening of an actual window gets to hold a fitting frame. Comprising of wooden liners, the addition initiates a cleaner, further beauty, more finished appeal. And the tutorial covers the necessary basis to keep you motivated on its guidelines.
Unlike any other to appear in the article, the discussion begins with its frame anatomy. There are 5 segments in total, concerning the common window structures. You'll get to know some details on Rough Frame, Jamb Frame, Window Sash, Window Stops & Window Sill.
Following the anatomy, you'll find the implementing guidelines in well-defined steps. There come 9 steps to complete the framing, according to the relevant anatomy. Despite including no picture, you can easily catch the individual process through the explained words.
5. Old Lumber Window Frame
Lots of amazing frame designs are available to promote the surrounding home décor. The tutorial concerns with background décor items to idealize an old frame for the household window opening.
Necessary supplies got enlisted with defined specifications to keep your gathering fruitful. In short, you'll need brackets, screws, glue, sandpaper & clamps to put the lumber pieces together. Then you're ready to move towards the implementation process by yourself.
6. Home Decorating Window Frame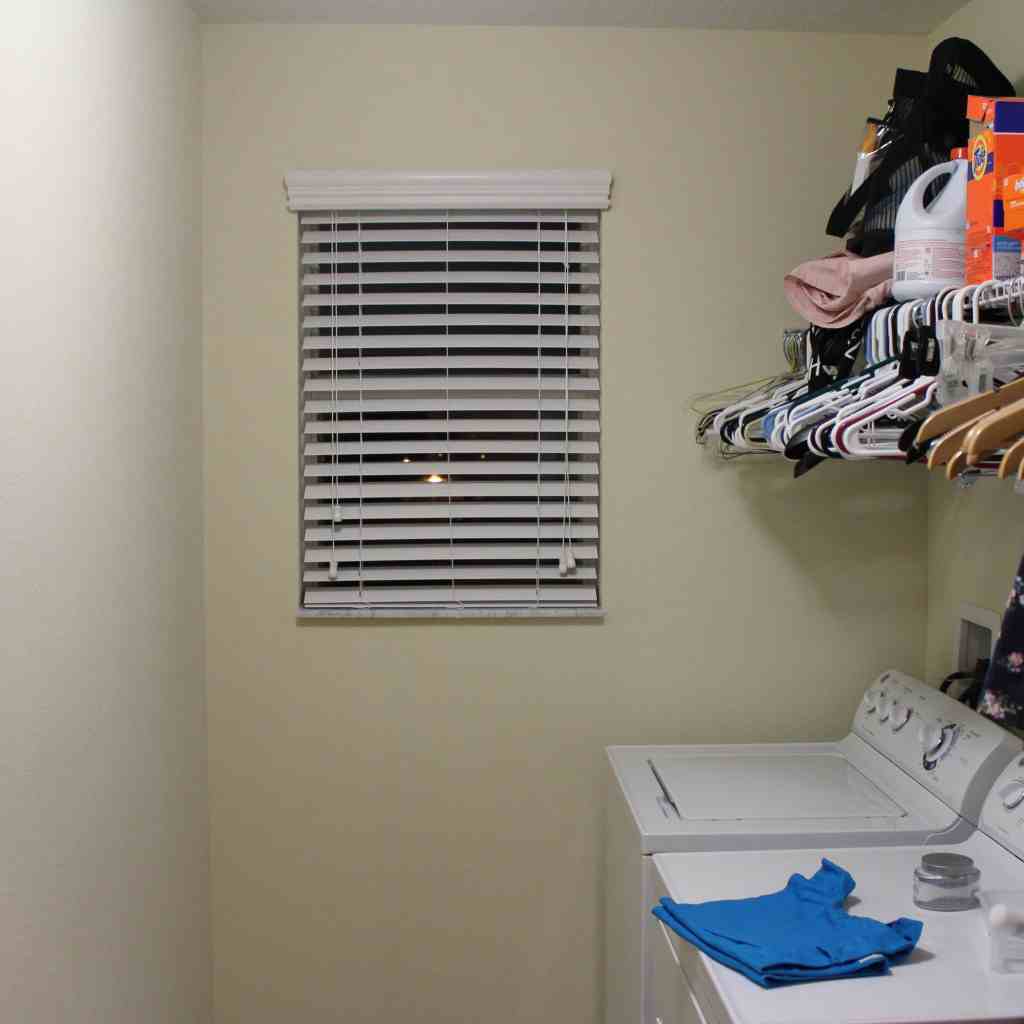 Simple yet extremely decorative window frame is sure to match the modern style & elegance. The guidance focuses on building a window frame for a laundry room.
Though it may feel like amateur handy work, you can attend the output by yourself. Of course, you're free to introduce the frame to other parts of your house. Likewise, it starts with the required supplies – pine board & poplar board.
The whole processing gets captured in a steady frame to present its intensity. And the transformation reaches absolute perfection with a hanging bamboo shade.
7. Installing Timber Window Frame
Nothing other than timber can resolve the drawbacks associated with metal window frames. The DIY project utilizes a convenient replacement for a perfect floor-ceiling combination. Simple details with edited pictorial presentation allow you to catch the depicted point.
Started with the window dimensions, the introductory part discusses involved physical specs. You'll require blueboard & plasterboard, aside from the replacement timber pieces. Also, it calls for stud adhesive, clout, sandpaper & two layers of the surface coating.
There are 3 depicted steps to build the supporting stud wall. It follows a 6-step installation to place the frame in its intended position over the opening. For the best part, you can get a diagramed presentation with a fastener list to understand everything in a better way.
8. Maintainable Double-Glazed Frame
Wooden window frame isn't exactly the common type to decorate modern households. Glassed panels possess certain complexity, following any damages. And the design specifically emphasizes framing a suitable window to address all the major drawbacks.
Modest skill lets you attend such a luxurious replacement structure within minimal cost. There are only 5 defined steps to complete the whole task. But each section includes elaborate details to ensure a simplified explanation towards the intended recipient.
You don't have to skip the complexity regarding its precise outcome for fitting the spec. It'll definitely cost you some considerable time to make a satisfactory design implementation. Depicting pictures for every step should help further with the guidelines.
9. Single-Board Window Frame
Included pictures of major transitions among steps depict the job. There are supporting words for paying complete attention to the captured presentation.
For the best part, you can utilize one board to shape a decorative window frame. An orderly presentation contains defined segments to keep everything simple.
Clear depiction of included steps features pictures come with explaining words. There are 5 steps to follow the supply list, recommended tools & even the cut list.
10. Wooden Window Structure
Simple video guidelines let you make a fitting frame by yourself. There's no complexity in processing or equipment. You just need to go through the entire video, continuing in normal motion.
Additional tips appear inside a frame upon the necessity to keep yourself occupied. You just have to keep going with all the depicted instructions against ongoing steps towards its completion.
11. Building Rustic Window Frame
The video tutorial is pretty simple from the start till its end. And it reveals an absolutely easy method to frame certain windows. Very simple representation should clear every step to any passionate homeowner.
Partial time-lapse saves your watching on similar processing steps. It requires some mere equipment to continue with flawless construction. As it happens, it starts with relevant measurement to end at installation.
12. Basic Rough Window Framing
You get to use the step-by-step guidelines to frame a rough opening in the wall. The overall video demonstration is simple with common accessories – jack, cripples, header, studs.
It captures a new window installation rather than modification, replacement, or change. Still, the in-video speeches can get you some basic & practical ideas on new window framing.
13. Window Framing – Start to Finish
There comes no narration, words, or verbose explanation of doing. It's a video of complete framing within convenient simplicity, featuring background music. Everything got captured in a time-lapse frame to put together.
It all starts with measurement, showing a pre-set window dimension. You just need to focus on the individual step to size the wooden pieces before joining. Continuing the video - you can attend a precise, elegant, stylish, reliable frame.
14. Traditional Wooden Window Frame
Purely mechanical guidelines on framing window in a conventional style. It focuses on jointing the individual wooden pieces through hunched mortise & tenon structure.
Precise measurement, cutting, sawing seems compulsory to make up the frame. Fluent throughout recording with narrated speeches definitely help with the construction.
15. Framing New Plank Window
The tutorial continues in normal motion to show the entire structuring process. You can easily prepare a new window frame to open a certain portion of the surrounding space border.
One peculiar feature of the video guidance concerns with tool requirements. Your job is going to need lots of items at once, prior to initiating its beginning. The list of necessary material follows the video in the link itself.
The whole work takes place in a still-to-finish place. Skip the unnecessary details on the video to keep it simple. And the presentation is pretty fluent, continuous & flawless to understand.
Conclusion
You just have to understand your requirements right before implementing the plan. Going through individual methods should help you to figure out the most suitable way. By the end of a day, you can surely get your home a nicely decorated frame.