It is generally believed that kids with autism need a weighted vest, but it can also be a very nice gift for other kids to keep them cool and warm. It is also used by adults who work out or engage in bodyweight exercise.
Weighted vests can be very expensive, well they don't have to be anymore since this guide will be giving you a detailed tutorial on how to DIY different styles of weighted vest. Ready to check out our compiled list of DIY weighted vest projects? Let's go!
1. DIY Weighted Vest For Kids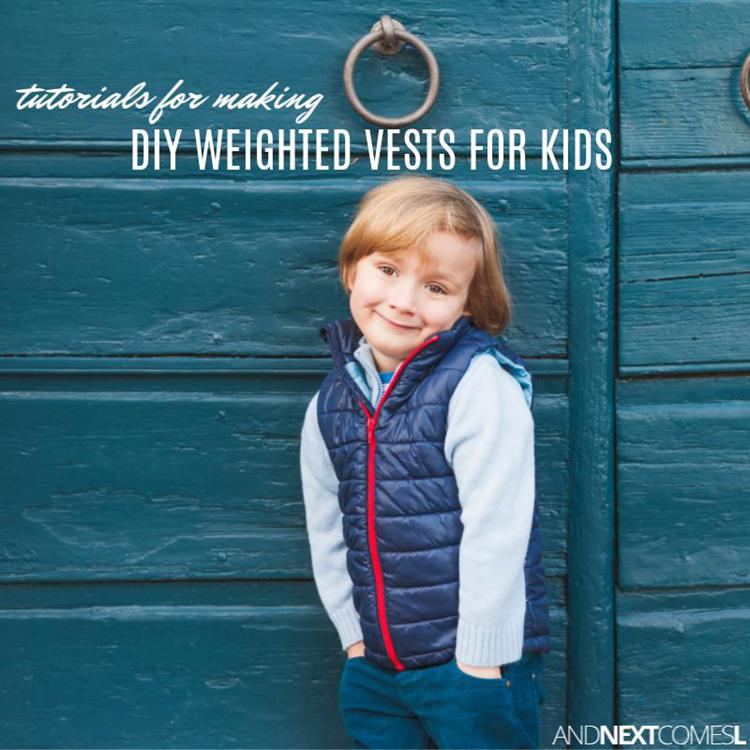 Aside from the fact that a weighted vest keeps your kid cool and warm, it is such a piece of fashion that makes your kids look so adorable. This guide talked about several types of weighted vests that will make your kids look different. The vest ranges from homemade weighted vest to ruffled weighted vest. Also, you will learn how to turn a fleece vest into a weighted sensory vest.
2. How To Make A Weighted Vest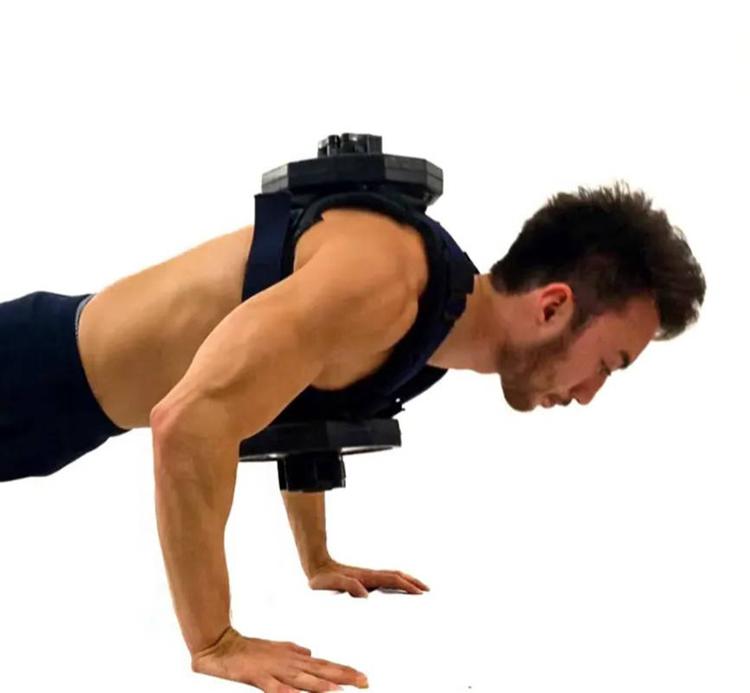 A weighted vest is not only for children, though it is very common for children. Adults use weighted vests as well, especially those that worked out or those that carried out bodyweight exercises. A weighted vest is very essential for exercises that involve movement of the body such as squats, pushups, pullups.
As important as this vest is, the cost of buying it from the store is very expensive. However, with these few materials, you will be able to make your weighted vest.
The materials include plywood, pipe flange, pipe nipples, wire rings, pipe insulation, screws, nylon rope, gorilla tape, and spring clamps.
3. Homemade Weighted Vest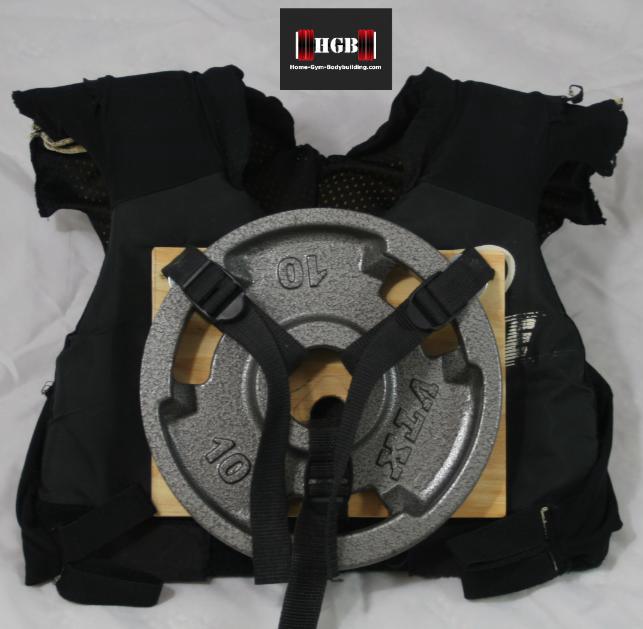 Do you need resistance for your bodyweight exercises? You should get a weighted vest and you're good to go.
Weighted vests make exercise more effective for cardiovascular fitness. A 50 pounds vest can cost up to $200. But you can make one for yourself at a lower price if you follow this guide.
4. DIY Sensory Weighted Vest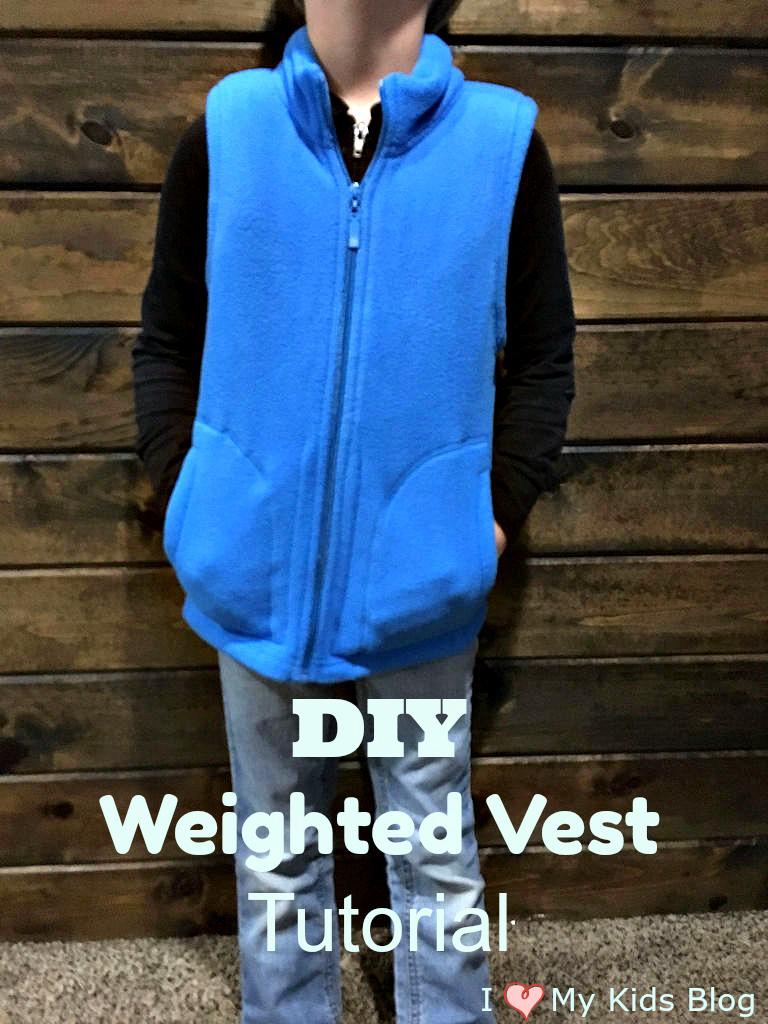 One thing about weighted vests is that they help you focus and relax. This is because you can make different types that suit you with your preferred fabric. Here are what you need to make up the weight for the vest: poly pellets that are enough to make up to 5-10% of the body weight, sticky back velcro ( so that you won't have to stitch the vest), batting for comfort and softness, And fabric.
5. DIY Weight Vest Under $50
Do you know you can own a weight vest for less than $50? Here are what you need for the project; A plate carrier, a weight plate (10 pounds plate), a knife, and cardboard. After you get all these, the work can start immediately, the technique is very simple and cheap.
6. Homemade Weight Vest Tutorial
Here is another style of making a weight vest. Unlike other weight vests made out of fabrics or MOLLE, this particular one is made by filling a backpack.
It is very simple and easier to make. All you need to do is to get a backpack, some plastic bags, duct tape, and sand. Fill one of the plastic bags with sand you needed and seal the bag with tape. Put the sealed bag inside another bag and seal it the same way. Then, fill the backpack with bags of sand.
7. How To Make A Homemade Weight Vest
The hardest part of this homemade vest is the building of concrete blocks which serve as the weight of the vest. For this, you need an equal amount of sand and cement for the block. Mix them with some water and pour the mixture side two molds. Allow the concrete to solidify. Once it is dried. Remove it from the mold and coil a wire around it.
Get some webbing and attach it to both blocks in such a way that the webbing holds both blocks together.
8. DIY Homemade Weight Vest
In this video tutorial, you will learn how to sew a weight vest by yourself. The first thing before sewing starts is to get the fabric. After getting the fabric, get a MOLLE outer vest to measure out the shape of the vest. After cutting, take the pieces to the sewing machines and start joining them together one after the other.
9. DIY $20 Weight Vest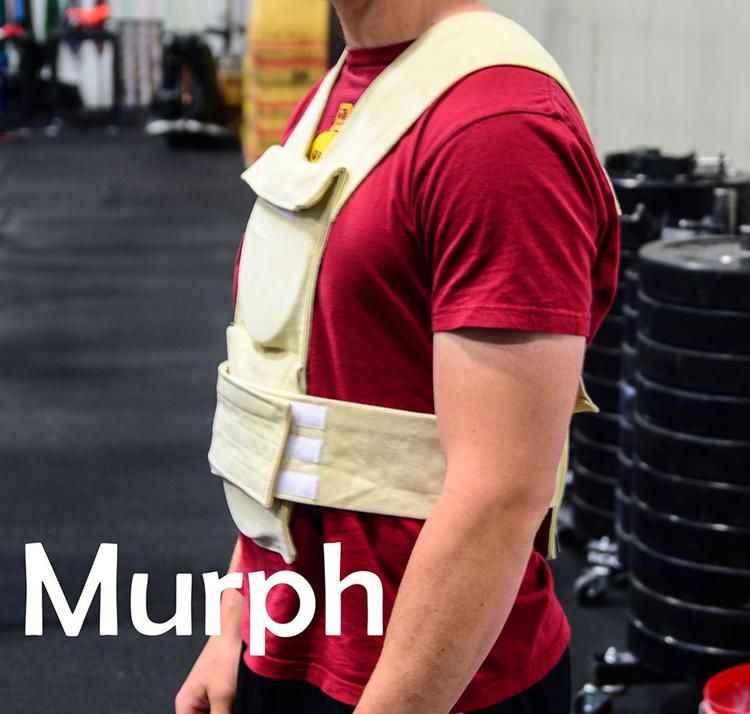 Buying a weighted vest is not always a great idea because of the price and also they don't weigh accurately sometimes. So, to avoid this, you need to know how to create your weighted vest. In this guide, you will learn how to make a simple and inexpensive weighted vest.
10. Quick Weighted Vest DIY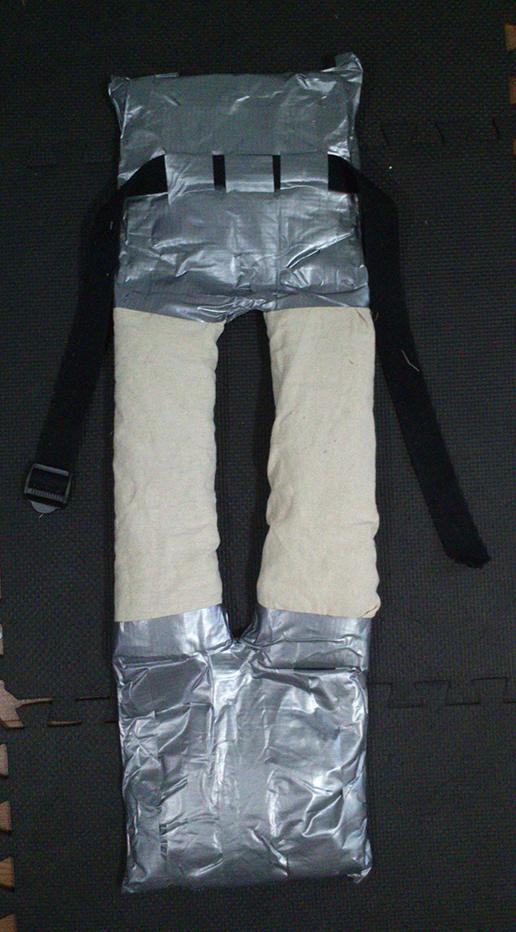 To make this amazing weighted vest, you need to get a large freezer bag.  Double the bags, remove the sir, and fill it with sand. Then, join the bag from top to bottom using duct tape. Repeat this for the back of the bag and seal the opening. You can tape the background to add extra strength, though it is not necessary. Attach the belt to the center and you're good to go.
11. DIY Duct Tape Adjustable Weight Vest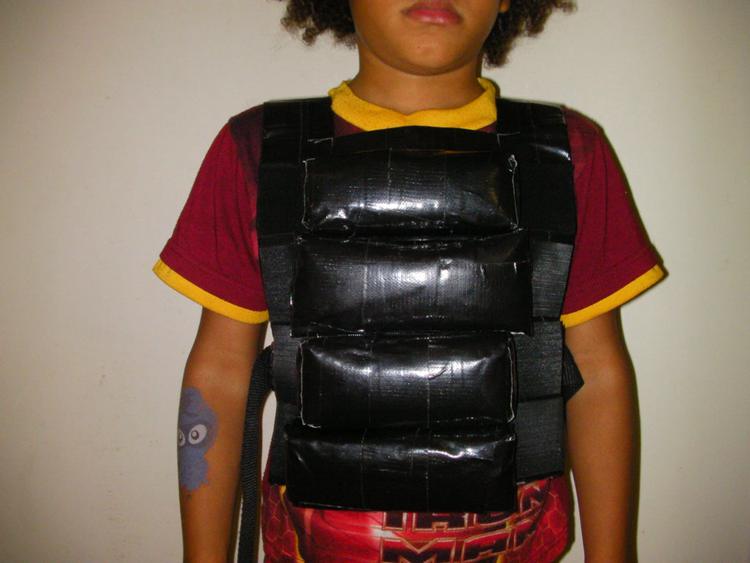 Kids can exercise in weighted vests as well once the weight of the vest is not more than the weight of the child. It will be cool to see your kids on the track running in weighted vests. This weighted vest was made out of duct tape fabric.
The gist thing you need to do is to measure the chest of the child and cut the fabric into two equal pieces. Measure out two webbings and attach D-strings to both ends to secure the vest by the waist.
12. Military Surplus Weighted Conditioning Vest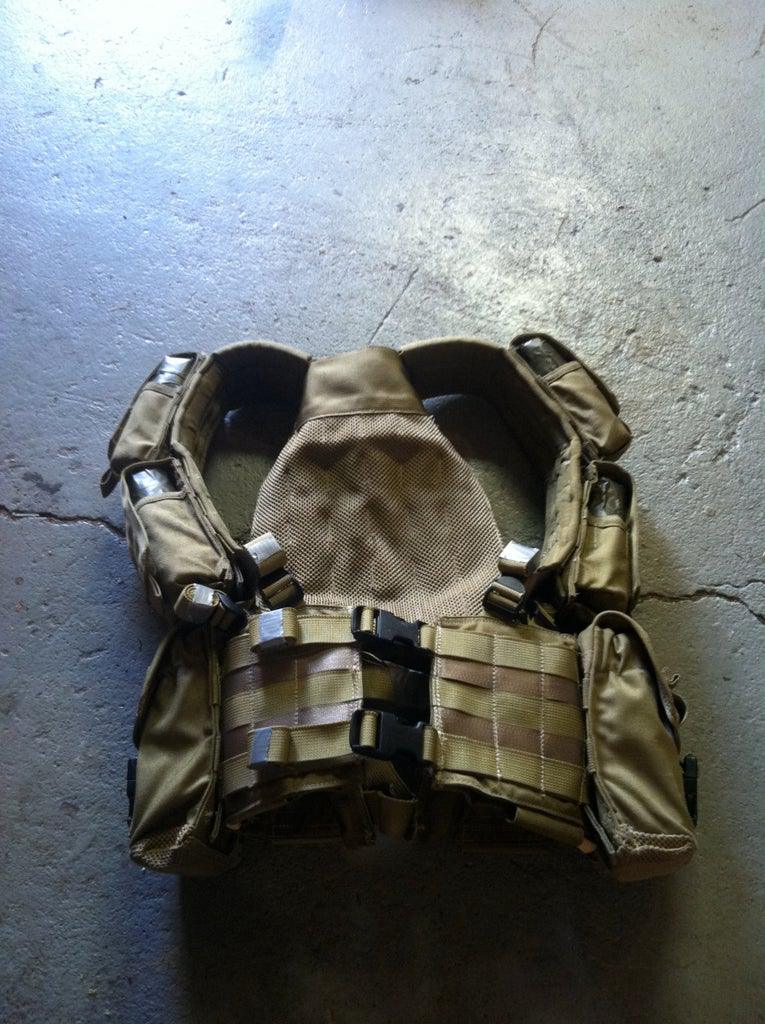 Making a weighted vest may be complex from mere looking at the picture but once you lay your hands on the materials required and you start working on it, it becomes easier and faster. For this vest, it takes the creator up to 2 hours before completion.
He uses materials he gathered around without so many stores buying materials. That is why the cost is very minimal.
Among the materials, he used a molle vest, molle pouches, bricks, ziplock, sand, and duct tape. The total cost is $8.36.
13. DIY Weighted Vest For Dumbbell Plates
This video tutorial shows you how to make a dumbbell plate weight vest. The first thing you need is your old Jean. Rip apart the Jean and take out the back pockets for the front vest.  the two legs for the back of the vest,  and the belt area for the strap.
After that, it's time to stitch the pieces together. The instructor did not use any sewing materials, instead, he used zip ties to join the pieces together.
14. Weight Vest | Homemade
This homemade vest is very simple and inexpensive. It is made from an already made MOLLE vest. All you need to do is to get the vest and prepare the plate to go with it. Making the plate is not very simple but it is cheap.
15. How To Make A Weighted Vex
If exercising is your passion, you need to do it with so much passion as well. Doing what you like with something that will make it more intriguing is very exceptional. Some of the materials needed for this include ruler, fabric cutter or scissors, pencil, a flat table, and fabrics.
16. How To Make Homemade Weight Vest
This homemade weighted vest is made from concrete. First, mix 8 cups of cement with 8 cups of sand and some stones. Find a wooden box and use that as a mold. Lay a plastic bag on the ground, place the box over it and fill it with the mixed sand. Leave it to dry very well. Once the concrete is dried, get some webbings and attach them around the two concrete blocks.
17. Cheap Way To Fill A Weighted Vest
How do you fill a weighted vest? As we know that buying a weighted vest is very expensive but buying a vest that has not been filled can be less expensive. So how do you fill such a vest? That is what you're going to learn in this video tutorial. The instructor gave well-detailed information about the process of filling a vest.
Conclusion
Weighted vests are not for everyone, but if you like the idea of them and want to give them a try, this guide should help you on your way to make one without having to spend too much. Thanks for stopping by!