Self-defense should never be under-rated. Using just your hands to keep yourself from harm might not be ideal in every situation. The use of a weapon makes self-defense easier. We have put together a list of DIY weapons that you can make for your safety.
Disclaimer: This article was compiled only for educational and self-defense purposes. Do not make any of the weapons listed below with the intent of hurting someone else. We will not be held accountable or liable for any damage caused.
1. PVC Crossbow DIY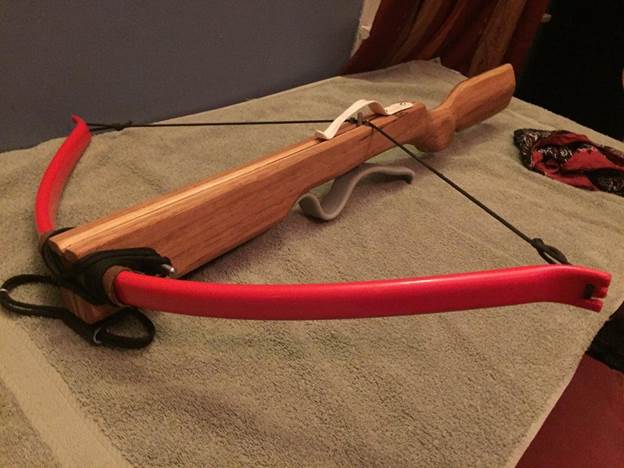 To make a great crossbow of this magnitude entails a lot of work but just a few materials. The creator used PVC pipe, a table saw Dremel, gate hinges, old bolts, red oak wood, and a few other materials. The making process is simple, easy, and fun to build. This weapon is not powerful enough for a big game but it's handy for self-defense purposes.
2. DIY Cross Branded Axe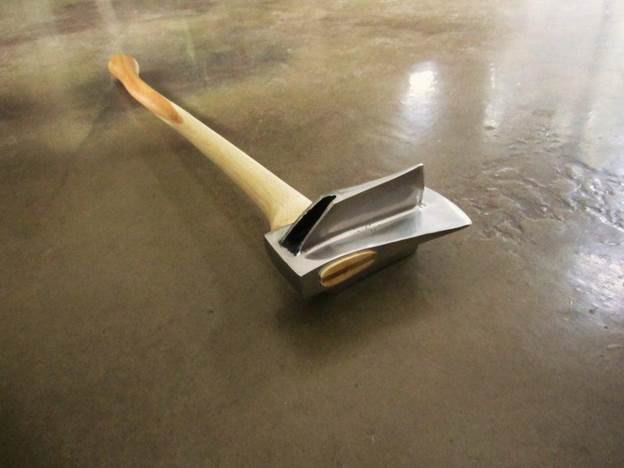 This is an amazing weapon, a new and improved kind of Axe. It's a cross branded Axe. Axe is one of the oldest tools used by man, and a traditional Axe that is used to split wood, only splits the wood into two halves at a single hit, while this cross branded Axe splits the wood into multiple halves at a single hit. It's more efficient for splitting wood and also good to keep intruders away. To make this, you'll need two Axe heads and one Axe handle. Also add a diamond file, an angle grinder, welder, and a few other tools to the list. You can check the guide to know more.
3. How To Make Weapons At Home
This is a time-lapse video tutorial that teaches you how to make small but powerful weapons with simple things that you can find at home. The weapon is so small that it can fit into your pocket, the only problem is that it might ruin your trouser pocket over time. It's also a powerful weapon for self-defense situations only.
4. DIY Pocket Gun
Don't get funny ideas, this is not a regular pocket gun that you might be thinking about. Although it's built like a gun it doesn't shoot like one but still powerful enough. You need an 11x1 inch steel pipe and a 12x9 inch wood board. Mark and cut out a gun shape from the wood board. You will also need glue, a Nichrome wire, small wood pieces, and a few other tools. In no time your pocket gun will be ready for testing.
5. Homemade Pepper Spray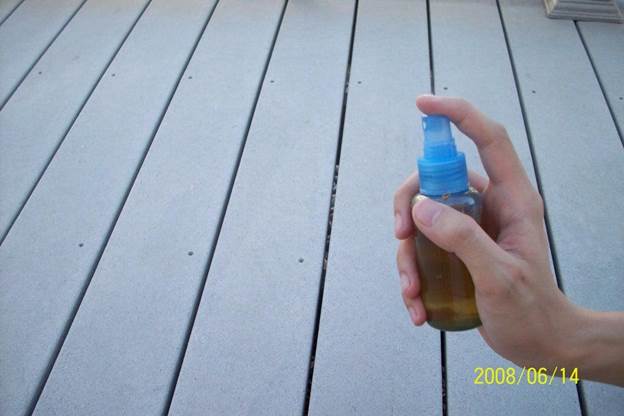 This is a nice pepper spray that you can make at home, it's easy to make and you can do it with a few supplies. You need things like a plastic container for the finished product, chili peppers as they are the hottest so far, black tabletop pepper added for cough, something to brew the spray into the container, and water. All these mixtures together and you'll have a powerful pepper spray that is meant for self-defense only, not to be abused.
6. How To Make A Flamethrower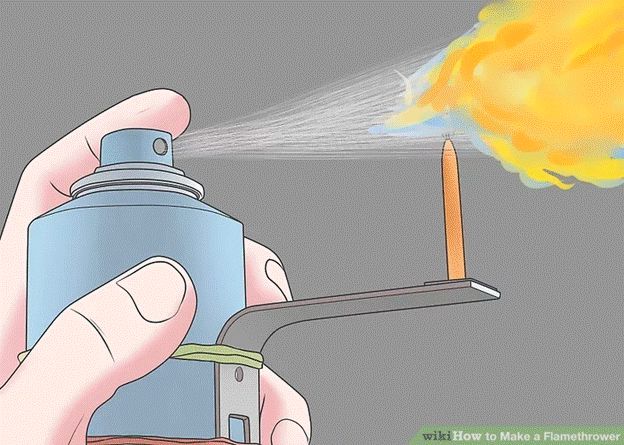 Here is another amazing weapon that can be made in less than 10 minutes. There are 3 great methods here for you to use and make a flamethrower. The first method has to deal with you adjusting the wheel of a lighter till you get a 3+ flame.
The next method is using a flammable can, use rubber bands to hold a bracket on the body of the can, and attach a sticky surface to the top of the bracket, and then put a small candle on the sticky surface to stand firm. All you're left to do is to spray the flammable substance from the can and it will reach the lit candle and create a big flame.
The final method involves using a water gun, filling the water gun with a flammable liquid, attaching a candle to the mouth with a metal sheet, and shooting out your flammable liquid and it will catch up with the lit candle and create a big flame. All the steps are easy, just choose the one that suits you.
7. How To Make A Slingshot Without Power Tools
To make a slingshot, most creators use power tools to make it effective. You will be making this one without any power tool. All you need is a saw, a half-round metal file, a circular file, and some sandpaper. The first step is to find a 'Y' shaped tree branch, then cut It off with the saw. Next, use a knife to strip all the bark of the wood, then use a half-round rasp file to give it a good shape. Sand the slingshot with sandpaper and attach the bands and test your slingshot with 9mm steel balls.
8. DIY Survival Slingshot
To make a survival slingshot is not like any slingshot you have ever seen. You need bamboo woods, big and small sizes cut into several sizes, a rubber band, and small wooded arrows. The making process is super easy.
9. Two-Pronged Hunting Spear DIY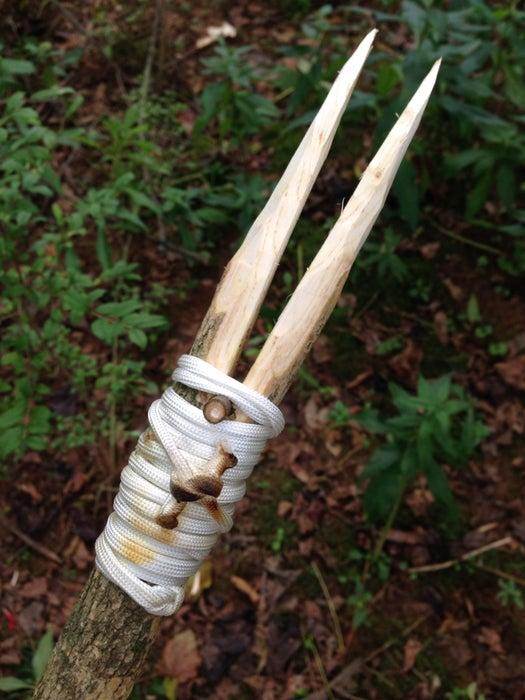 If you are familiar with a two-pronged instrument you should understand how this works. It's a great hunting weapon, for hunting animals in the wild. It's also a great survival weapon as well. Here are the few materials you need to start with, along with a straight stick, around 6 feet range, a knife, and a thick string or cord. You don't need to be an expert carver to be able to carve this stick into a two-pronged sharp hunting spear.
10. How To Make A Bracelet Brass Knuckles
This is the simplest and coolest weapon that you can make. You can use it as a decoy wrist bracelet, then when you get a sign of trouble, pull it out and use it as a brass knuckle and knock out whoever tries to mug you. You'll need brass coins and a leather strap. Cut the leather strap to your desired shape that will fit into your wrist. Create holes at the center of the coins and use a needle and thread to sew the coins firmly to the leather strap, placing the coins slightly above each other to form your brass knuckle.
11. How To Make A Throwing Knife
Here you're going to learn how to make a throwing knife that can easily fit into your pocket and you can carry it around until there is an urgent need to use it. To make this throwing knife you need a silverware knife, you can get that at any hardware store. Now, instead of using power tools to sharpen the knives, you can just use a file that probably goes for $3 and after a couple of minutes of sharpening, your knife should be good to go.
12. How To Make A Bow And Arrow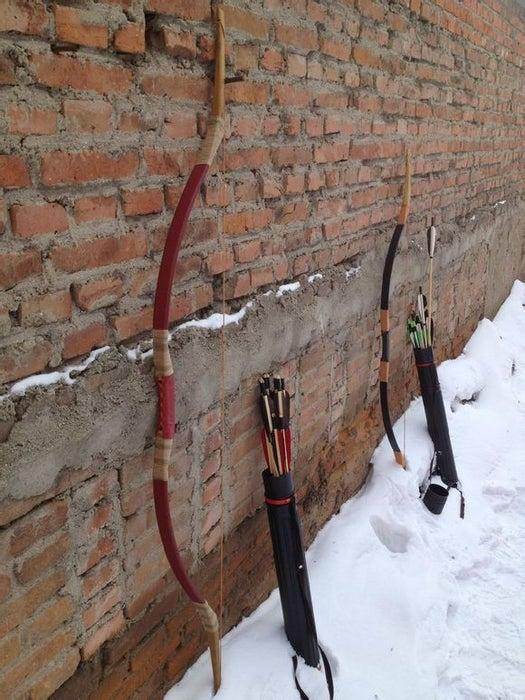 This is personally, one of my favorite weapons, to make this you just need a glass fiber sheet, epoxy resin or AB glue, wooden bow tip, G clamp, and a few other materials. Its draw weight is 35 Lbs, and it cost $50 for the materials.
13. DIY Weapon For Self Defence
The first method teaches you to build a hard-hitting knuckle weapon made out of a hand spinner. You'll glue two pieces of the hand spinner together and. Trim the edges to make them fit into your fingers properly. It's a powerful weapon for knocking someone out. Only possible when at close range with the intruder.
14. How To Make A Powerful Stun Gun At Home
This is a powerful stun gun made with an electrical plug-in head, wires, cardboard to house the components, a hot glue gun, battery, and other components. It's easy to make and you can use things that are easily seen at home.
15. DIY Tactical Self Defense Pen
This video tutorial deals with a lot of advanced pen making equipment that you might not have. With this, it will be extremely difficult to make this pen, unless you know someone who has that equipment. If you were to get your hands on the equipment then you can try this guide, apart from that, I suggest you check another guide on my list. The entire video features a lot of advanced pen-making skills.
16. DIY Weapons (Electric Baton)
You can make this using a PVC pipe, and other electrical components. The video tutorial didn't describe the components but these are what you have in devices like power banks, rechargeable torchlight, and so on. It's easy to make and it's a bigger version of a stun gun, but in this case, it's bigger and longer. It's a great electrical baton to use. This is a weapon you might have seen the police holding, and now you can make it too and use it as a self-defense weapon only.
17. Easy Homemade Weapon
There is no greater joy than to make a weapon at home for your personal after and self-defense purposes. The first weapon is a pocket dagger, but the one that interests me and I'm sure will interest you as well as the key lock weapon. The creator bought a padlock that attached a strong thick rope to it and made it long. So, you can attack someone from distance without having to get close enough like the pocket dagger. There are several others made, check the video to know more.
Conclusion
Whether you are looking at going hunting with a group of friends or simply protecting yourself from danger, our list of DIY weapons gives you a broad list of weapons you can make from your home.
Please read the disclaimer in the introduction as we will not be liable for any damage caused after making a weapon.