I have seen a lot of overpriced watch boxes in online stores. You do not have to spend a lot of money purchasing a watch box online when you can make it yourself and spend less.
In this article, I have put together a list of 25 DIY watch box designs, some of them require woodworking skills and others don't. I'm sure you'll find the perfect watch box for your collection of watches.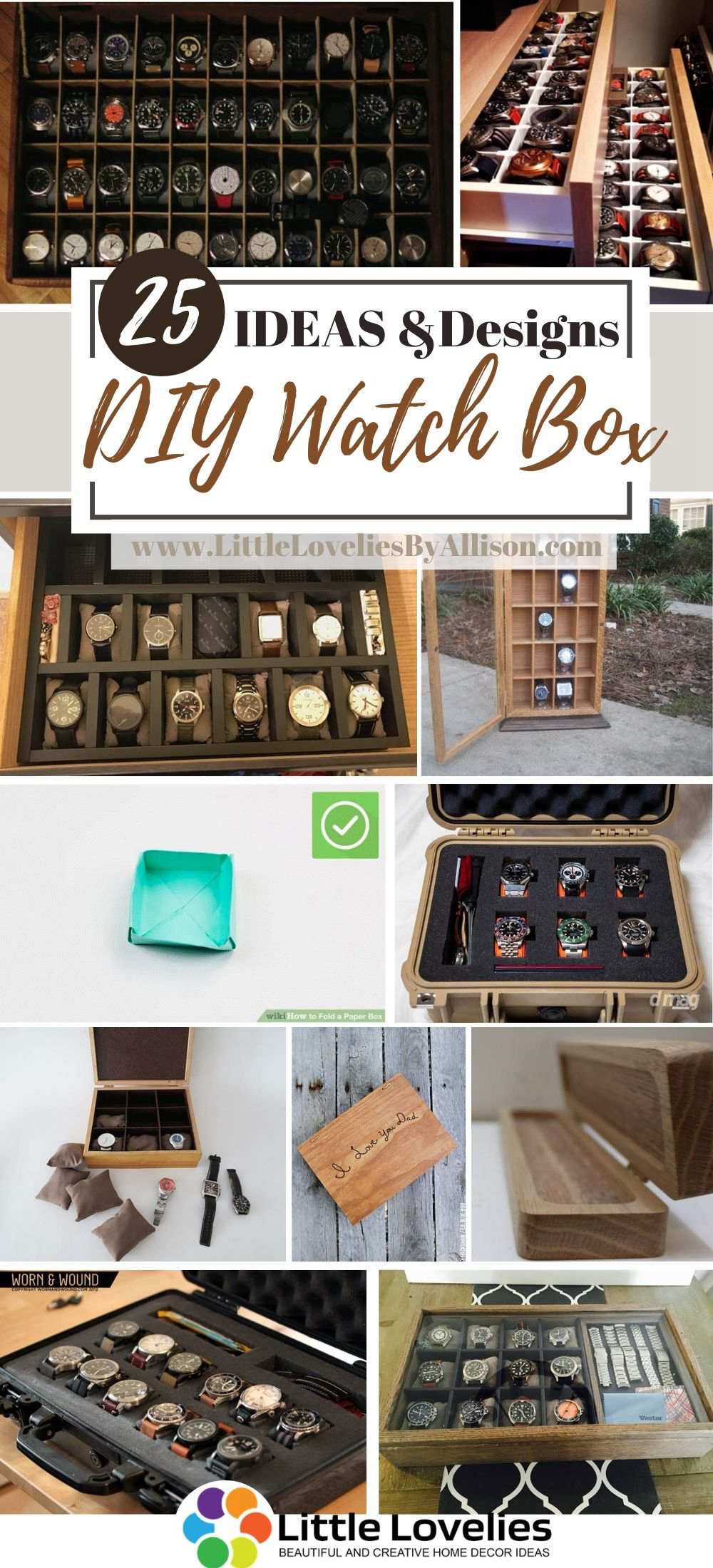 1. How To Make A Watch Box
Using scissors, glue, tape, and a bunch of other materials, the creator was able to make this cute watch box. I think this idea is amazing, it can be used to store 4-5 wristwatches, but I'd rather use the largest compartment to store a wallet. The making process doesn't require woodworking. You'll love it.
2. DIY Watch Organizer
Here's a guide that will show you how to build a watch organizer, it is quite easy and fun to build and shouldn't take much of your time. For the making process, you will need some materials, you can easily lay your hands on the materials used to make this watch box.
3. How To Make A Small Watch Box
It is time to put your woodworking skills to good use. Here's a tutorial I found that will show you how to make a small watch box. This watch box is suitable for storing a few watches. For the making process, you'll need to make use of a couple of woodworking tools.
4. Homemade Wooden Watch Box DIY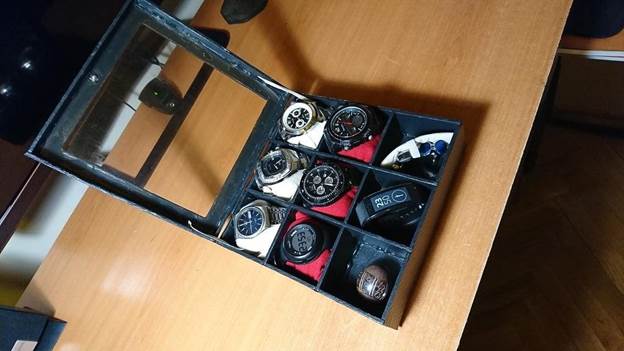 Here's another nice accessory that will help keep your watches together, it can also serve as protection for your watches. If you are into woodworking, building this should be like a walk in the park for you. This watch box has compartments for up to 9 watches.
5. DIY Hardwood Watchbox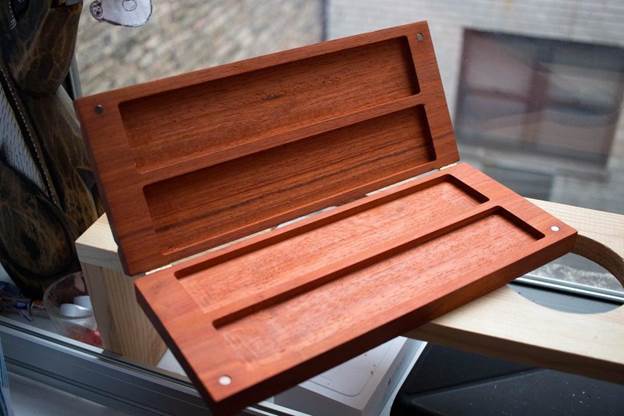 Made for the storage of only two wristwatches, this watch box has a sleek and perfect finishing to it. You would have to adhere strictly to the instructions in the tutorial if you want your watch box to look this sleek and clean. There's also an engraving on the watch box which can easily be done with the help of a machine.
6. How To Make A Watch Storage Box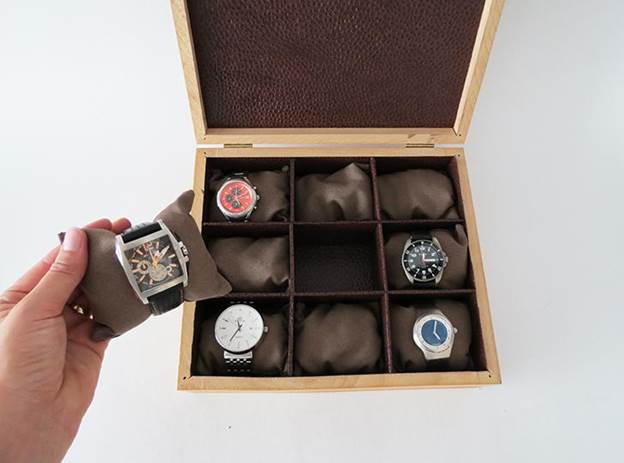 Leaving your expensive watches out in the open is wrong. If you have been doing this, you should stop it at once. Your watches deserve care, and one of the best ways to care for them besides cleaning them is making a storage for them, here's another watch storage box that you can try out.
7. Ultimate DIY Watch Box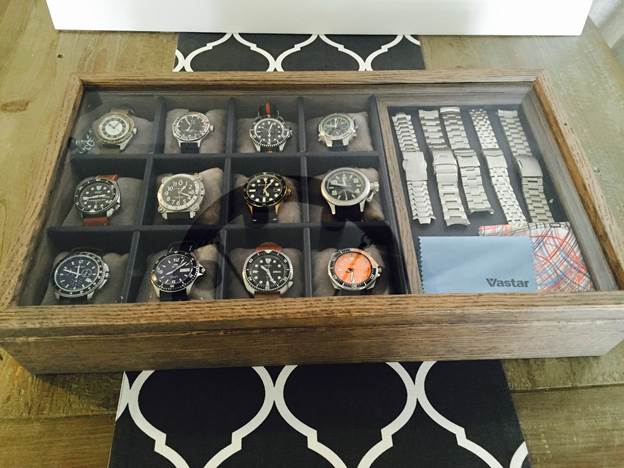 While doing my research on some of the best DIY watch boxes, I came across one that really got me marveled. This watch box is most definitely worthy to be called the ultimate DIY watch box. The creator doesn't show step by step instructions on how he made this but he explains everything in summary format. You should be able to make this if you are a good handyman.
8. DIY Watch Box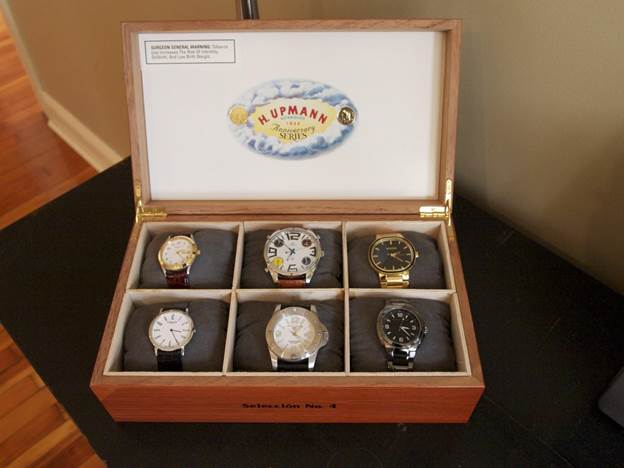 If you have top-notch woodworking skills, you can make this watch box as a gift for a friend or as a storage compartment for your beautiful watches. The watch box has 6 compartments where you can place watches.
9. DIY Watch box with Pelican Case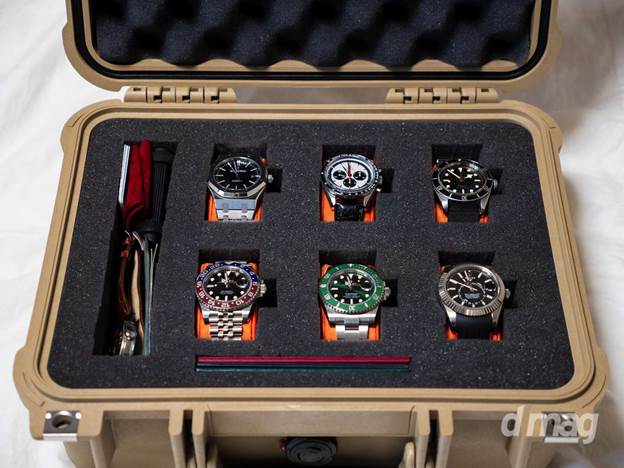 Here's my favorite watch box, I chose this watch box as my best obviously because of the pelican case, I mean, look how great it looks in the pelican case. The box is perfect for carrying around. Also, your watches would be 100% safe inside this watch box.
10. DIY Pelican Watch Case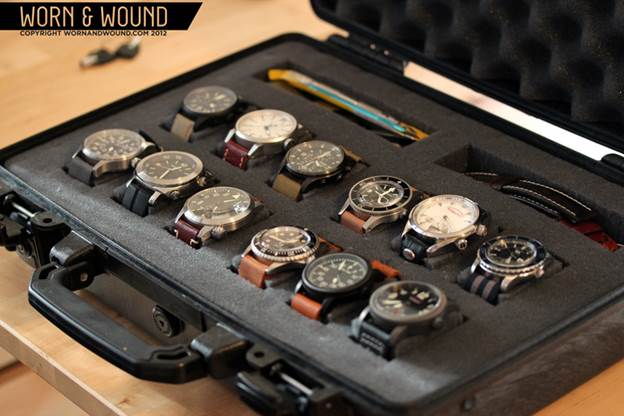 If you have a lot of watches, you will need a bigger pelican watch case, this pelican watch case has quite many slots to contain your watches. In this DIY guide, you will learn how to make one of these. If you aren't into woodworking, I would highly suggest this pelican watch case.
11. How To Build A Watch Case
I would recommend this watch case build for only woodworking experts. The making process of this watch case requires the use of certain materials. If you have no experience in woodworking, you would have a hard time building this watch case.
12. Two Watch Box DIY
As a beginner in woodworking who is looking at trying out a new project, here's one you can DIY. This is a two watch case that is quite easy to make. Unfortunately, this project cannot be done without specific woodworking tools.
13. DIY Watch Box With Secret Compartment
I found this project to be interesting. The creator was able to make a watch box with a secret compartment included. This project is perfect for secretive folks. The instructions for making this can be found in the video tutorial.
14. DIY Watch Box From Cardboard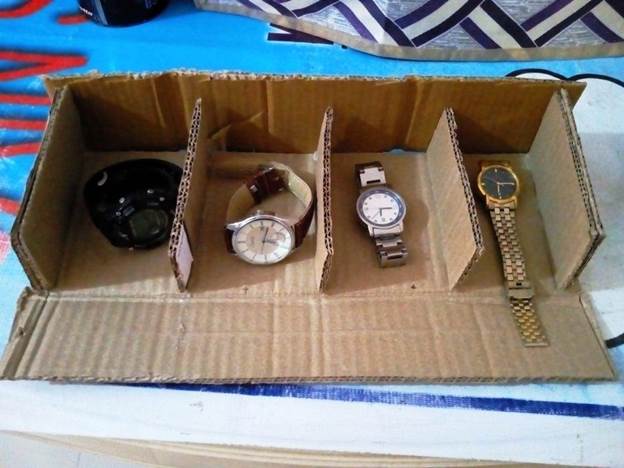 It doesn't look pretty, but it is a quick way to organize your watches. I haven't tried this DIY tutorial myself but I think you can make yours look a whole lot better. The making of this watch box would literally cost nothing.
15. CNC Oak Watch Box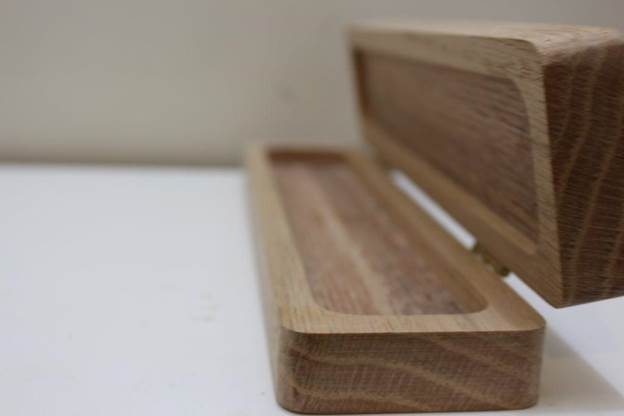 We all have that special watch that we would do anything to protect. In this DIY tutorial, you will get free instructions on how to make a watch box using oak wood and a couple of tools. This watch box is made for just one wrist watch.
16. How To Make A Personalized Watch Box
If you are looking at gifting your Dad a watch box, I think he will appreciate it better if you personalize it. This DIY tutorial doesn't teach you how to make a watch box, it rather will show you how to personalize one that you have made already.
17. How To Make A Watch Box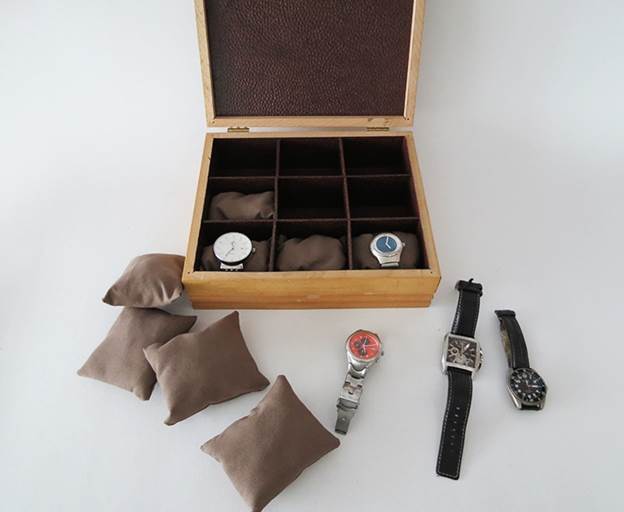 If you don't have wood working experience but want to make a wooden watch box, here's a tutorial that will help. In this DIY guide, the creator was able to make a beautiful watch box without using woodworking tools, this is really amazing.
18. DIY Custom Watch Storage Case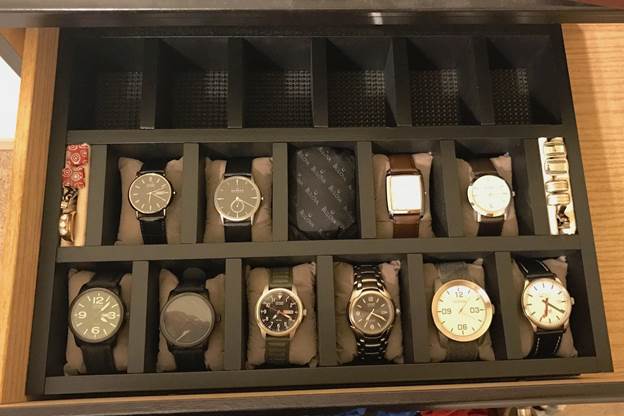 Do you have a lot of watches that you want to store? Here's the tutorial for you. This DIY guide will show you how to professionally make a large watch box that would contain all the watches you have. The making process requires the use of some tools, but you'll have fun while making this watch box.
19. How To Fold A Paper Box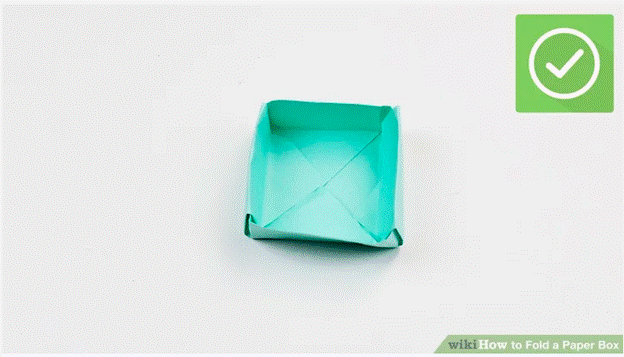 While researching, I came across this unique paper box. I think you can use this to store your watch, however, this paper box can contain only one watch at a time. The process of making this is very easy to follow.
20. DIY Watch Box With Cardboard
Using cardboard the creator was able to make this beautiful looking watch box. I love how she shows the procedures used in making this watch box. If you aren't a woodworking expert, I would highly recommend this DIY watch box with cardboard.
21. DIY Watch Collection Display Case
With this box, you can display your collection of amazing wristwatches. For you to make this, you are required to have some woodworking experience. I love how the creator carefully explains each step, this DIY guide is perfect for woodworking novices looking at trying out new projects.
22. DIY Watch Box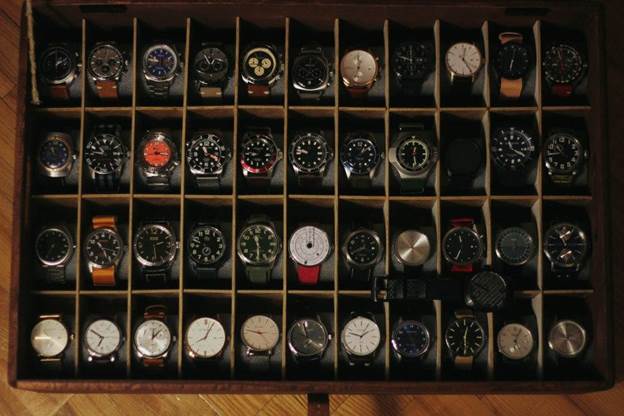 I found yet another watch box ideal for people who have a lot of watches. In this DIY tutorial, you will learn how to make this large watch box, from the tools used to the steps taken, the creator explains it all.
23. How To Make A Watch Drawer
If a watch box doesn't seem enough, you can opt for a watch drawer. A watch drawer has more compartments for storing your watches. It is not so easy to make, but you'll have the compartments you are looking for.
24. DIY 12-Watch Box
Here's another watch box tutorial I found to be interesting. The creator was able to make this 12-watch box using some basic woodworking tools. The making process isn't an easy one, I would only recommend this DIY project for people who have experience in woodworking.
25. DIY Watch Display Case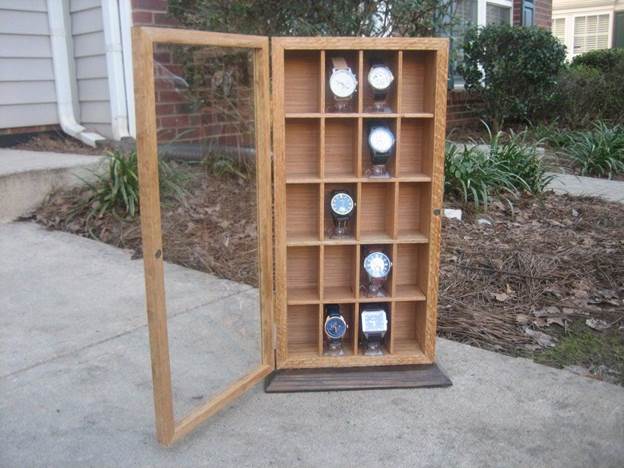 Keep your precious watches out of harm's way with this cute watch case. You can hang it on the wall in your home or place it on a flat surface, whichever way, it would look beautiful. The making process requires that you have woodworking experience.