I've been wanting to make some DIY Truffula Trees for a while now. The animated movie The Lorax is one of my children's favorites and this weekend I finally got around to making some using recycled materials. A truffula tree is a fictional tree from the book written by Dr. Seuss.
In the book, the truffula trees, along with all other plants and animals except one lonely old Lorax was destroyed by industrial activity. I am not sure this type of tree would be able to survive in real life (as they don't exist) but they seemed to do alright in the story so I thought what better reason could there be than to bring them home as a bit of fun?
1. How To Make Truffula Trees
See how to make a truffula tree using oly-fun fabrics, garden stakes, glue guns, chenille stems, and pool noodles. If you have all these materials ready, you can easily make a truffula tree. Check out the link below for more details.
2. DIY Truffula Tree
When you make a truffula tree with PVC pipes and pool noodles, then your tree will be stable and free-standing. Another fantastic thing about this is that you can bend the PVC pipe at different intervals to make it look like a real tree.
3. How To: Truffula Tree DIY
The first part of this truffula tree is where all the work lies, the amount where you want to glue the feather boas to the foam ball. You need to pay attention to this step to cover all the balls with feather boas.
4. DIY Mini Truffula Trees
The materials needed for these mini truffula trees include pom poms, pipe cleaner, glue, moss, mini flower pots, and waterproof makers. You can stuff the bottom of the flower pots with tissue paper so that the tree will have ground too deep into it.
5. DIY Truffula Tree Project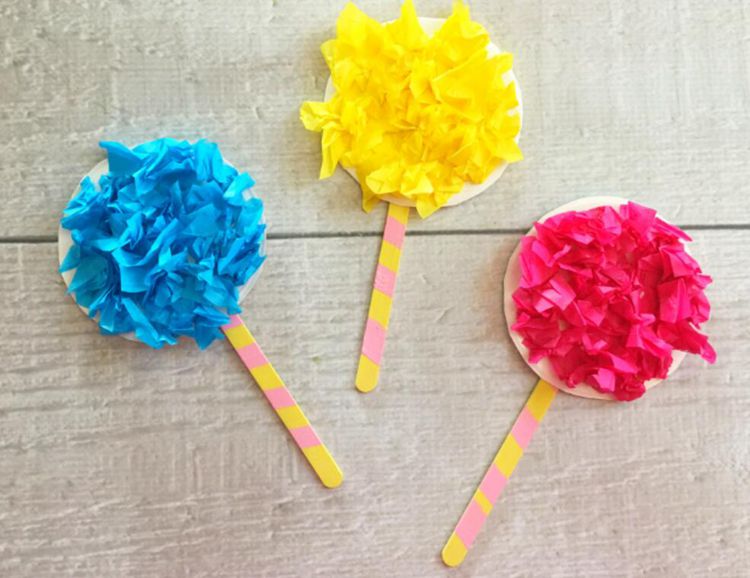 The beauty of a truffles tree is in your ability to make it as colorful as possible. Now, let's see how you can design a truffula tree by yourself with some basic materials like tissue paper squares (pink, yellow, and blue), paper plates, craft sticks, yellow and pink craft paint, and a craft paintbrush. Once you have all these, paint the craft sticks with yellow paint and allow them to dry; after it dried, paint stripes of pink on them as shown in this guide. aboutamom
6. DIY Truffula Tree Bowl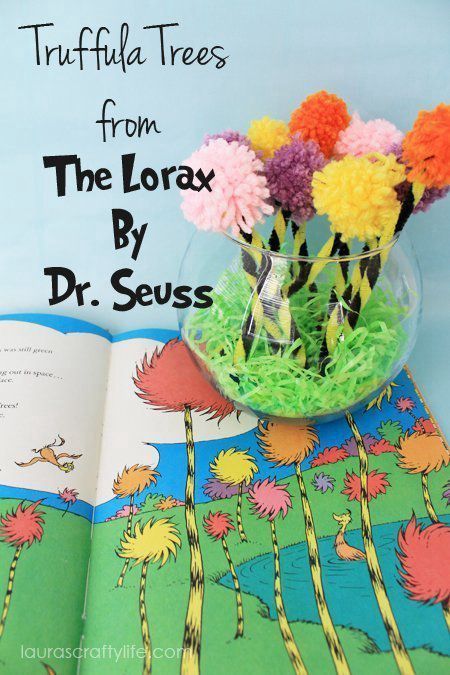 Here is another method you can use to make some truffula trees! It would be best if you had some yellow and black pipe cleaner, this will be the branch of the tree. Then, you need different colors of yarns for the truffula in your head. The method of making the head is described in the link below. laurascraftylife
7. DIY Large Truffula Tree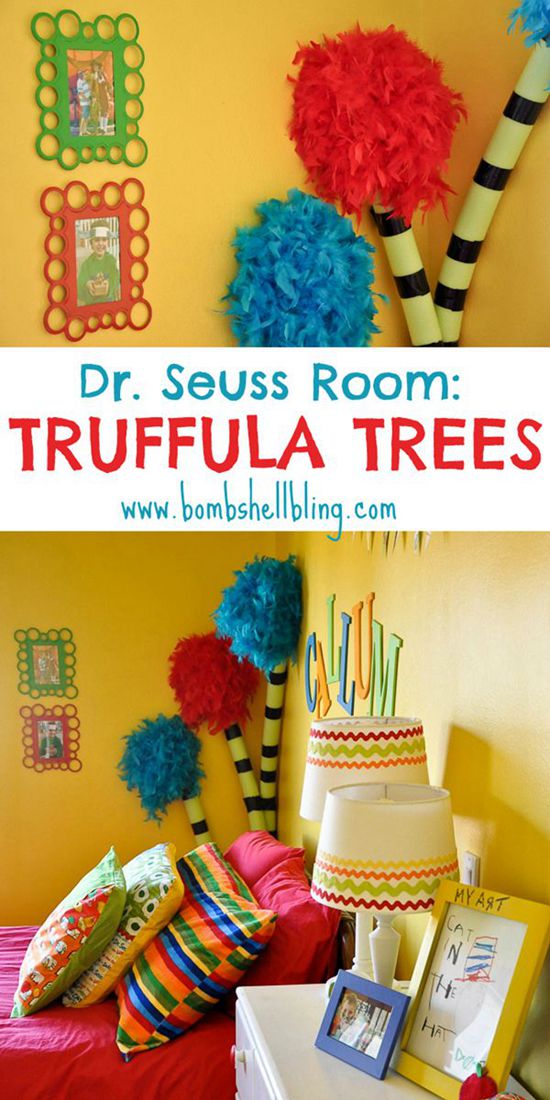 Check out these large truffula trees! They would be a perfect item to decorate your room, especially like Dr. Seuss's room. The materials required include different pool noodles, black duct tape, feather boas, scissors, and jewelry wire. You need two feather boas per tree. bombshellbling
8. Fluffy Truffula Trees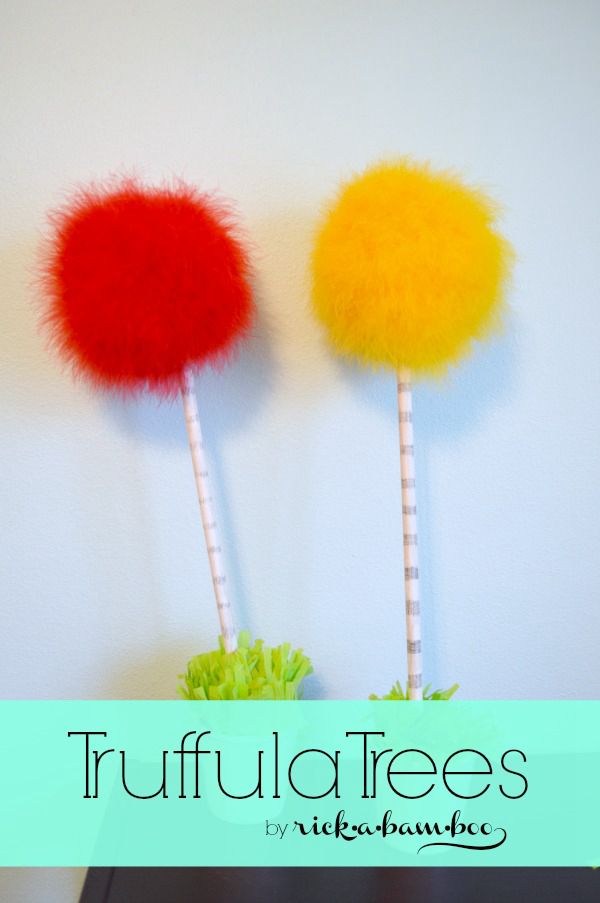 A styrofoam ball is a good fit for a truffula tree head! All you need to do is drill a small hole on the balls and fit the dowels in. Now, hot glue the feather boas around the ball, and you're good to go. ambersimmons
9. Truffula Trees From Lorax Movie
A pot is always required to hold the truffula tree whenever the tree trunk is not stable or very thin. You can get any pet at the store at a lower price to carry your truffula tree around.
10. How To Make A Truffula Tree
If you want to use feather boas for your tree, too, then you will need a styrofoam ball to hold the feather boas. You can do this by pinning the feather boas around the ball using fork pins. A fork pin is an inverted U pin that allows you to press into what you're pining.
11. DIY Truffula Trees
If you look out for stability in a truffula tree, then this guide is what you've been looking for. The tree trunk was made from pool noodles, and a long PVC pipe was inserted into the pool noodles to give it the stability it required. You can make the tree create the treetops with tissue paper. Check out the design below.
12. Dollar Tree Truffula Tree
You can get all the items used in this guide from Dollar Tree at a reasonable price. Here is the list of what you need; different colors of pom poms (with rubber bands), paper straws, and a hot glue gun. The truffula tree has been made easy; all you need to do is attach the pom-pom firmly to the paper straw with the band and hot glue gun.
13. Fluffy Tree Pencil Topper
Imagine writing with a soft head pencil! It seems impressive, right! All you need to do is wrap your pencil with colored washi tape. Depending on the color you want, please choose one of the colors as the base and cover that one first, then go over it with the second color in a stripe pattern. kiwico
14. Truffula Trees Tutorial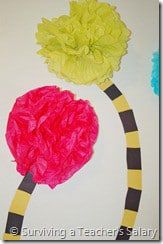 Don't you think it's high time you learn how to make your truffula tree? You can celebrate Dr. Seuss' birthday with him, you know! Gather some construction papers ( in different colors), colored tissue papers, scissors, tape, and pipe cleaners. The first thing you need to do is fold one color of the construction paper in an accordion pattern. survivingateacherssalary
15. Big Truffula Trees
Check out this easy truffula tree DIY! Pool noodles work best for this design as you don't have to stress much while attaching the truffula head to it. All you need to do is at the head to a floral wire, then insert the wire into the pool noodles. buzzingwithmsb
16. DIY Truffula Trees
All you need for this truffula tree include cotton balls, liquid watercolors, a hot glue gun, and striped paper straw. The purpose of the liquid watercolors is to soak the cotton balls in different paint colors. fun-a-day
17. How To Make A Truffula Tree
To make the pom-pom part of this truffula tree, you need cardboard to gather the yarn together. First, pick different colors of pipe cleaners and wrap some Colors together until you have the desired thickness. Then, attach the threads to the cardboard and glue the cardboard to the pipe cleaners (the tree trunk).
18. Making A Truffula Tree
If you're using paper for your truffula tree, you don't have to worry about the shape. Once you have a corner puncher, this will give you the desired edge for the truffula tree head. Other things you need include glue, scissors, two-colored paper, and a pencil.
19. DIY Truffula Trees
Let your kid try out this design of a truffula tree that doesn't require any glue! It's going to be fun watching them do this! All you need to provide for them include lots of pipe cleaner (in different colors) and pom-pom leaves that have a rubber band attached to them.
20. How To Make A Truffula Tree
The trunk of this truffula tree is made from a toilet paper roll. It looks significant and stable on a surface, unlike some other truffula trees that can't stand freely. You can make a fluffy ball from the junk of yarn and attach it to the trunk with scotch tape. You can see more details when you click the link below.
21. DIY Truffula Tree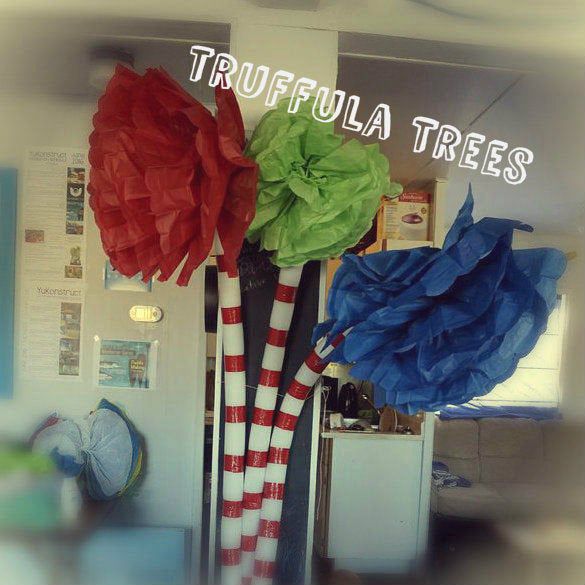 Aside from pool noodles, another fantastic material you can use for the tree trunk is foam pipe insulation. Both can be penetrated easily. To decorate the trunks, you need duct tapes in contrasting colors. Wrap the tapes on each pool noodle and move to the next step, as shown in this guide. instructables
22. How To Make Truffula Tree From Lorax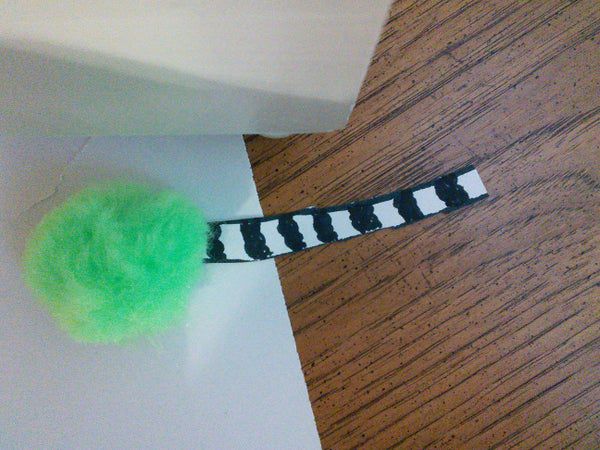 See how to make a truffula tree using pom pom leaves and a tiny strip of paper. Draw the tree trunk on the strip of paper and use black color to draw stripes across the paper. After this, get the pom-pom and year it apart as shown in this guide, then attach it to the paper. instructables
23. DIY Party Truffula Trees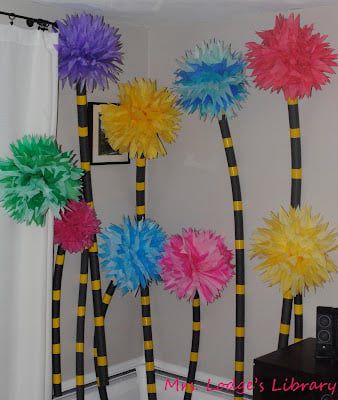 Sometimes it's hard to choose between small truffula trees and short ones. Although the short ones are adorable and unique, the big truffula trees are more pronounced when laid against the wall. The materials used for this include foam pipe insulation, pom pom leaves, tissue proper, and duct tape. mrs-lodges-library
24. DIY Lorax Trees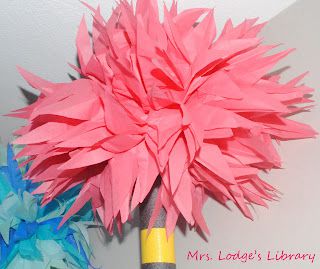 Suppose you've watched the creativity of Dr. Seuss! Imagine seeing such a colorful tree in your house as well? All you need to make this DIY Truffila using some scrap wood, pool noodles, pool dowel, and crepe paper trimmer. wholesalepartysupplies
25. How To Draw A Truffula Tree
You only need three things to draw a truffula tree; the first thing is a white sheet of paper; you draw on this. Then, a maker for the drawing and some colored pencils to fill the truffula tree when it's done. You can use the marker to make a stripe around the tree trunk - this should be done before coloring.
Conclusion
I know you've checked that out! And you will be willing to try out all the Dr. Seuss ideas of a truffula tree. You can celebrate his themed birthday with him as well. There are many ways you can make a truffula tree; as explained above, all you need to do is go through the guide and pick one or more that piques your interest.