This tutorial is for people who want to build a DIY tent stove! A tent stove is used to convert wood fuel into useful heat energy by promoting combustion and then radiating heat around. For a vivid illustration of how a tent stove works, liken it to an open fire. A standard open fire or campfire releases heat and gas immediately into the atmosphere while leaving behind a good deal of unburnt material, a tent stove keeps air, fuel, heat, and waste concentrated so they can be easily burnt to produce more heat, instead of just losing all to the atmosphere.
Apart from retaining heat in a tent, your tent stove can also be used for cooking, that is if it has a hot surface. They are perfectly safe as long as they are kept in good condition, which is why most tent stove users are advised to check their tent stoves for leaks before you take them on a camping trip.
A better way to curtail some of these issues and problems, is making a tent stove yourself, so you can add all features and take cognizance of each necessary precaution you feel would be needed by you, also doing it yourself helps to save a lot of costs. To help with this, I compiled 20 DIY Tent stove tutorials for your learning pleasure.
1. Camping Wood Stove
Learn how to make a camping wood stove or tent stove conveniently without welding any parts. It makes use of a very simple technique, all you need majorly for this great project is a stainless steel gastronorm pan steel, and steel drills with other tools.
2. DIY Tent Stove
Here is all you need to make a hot tent stove or camp stove that can be folded, with their measurements. Top- 14.5 inches x 10.5 inches or 36.8cm x 26.7cm, Bottom- 14 inches x 10 inches or 35.6cm x 25.4cmx Ends- 10.25 inches x 6.5 inches or 26cm x 16.5cm, Sides- 12.25 inches x 6.5 inches and a bunch of other materials. The making process would take a while but it's nothing you can't handle.
3. How To Make A Cheap Tent Stove
Save costs all around as you learn how to make an affordable tent stove that works perfectly with cheap and quality materials you can get from any hardware store located around you. For humans at this point, everyone knows everyone wants something that works perfectly without having to break a budget to get them, this is one of those great deals.
4. Paint Can Tent Stove
You can improvise your tent stove or camp stove with the help of a spray paint can, in this case, 5 liters and tin cans cut accordingly lengthwise which serves as a chimney for the tent stove. It is a great handy project for your next camping expedition.
5. Portable Wood Stove For $30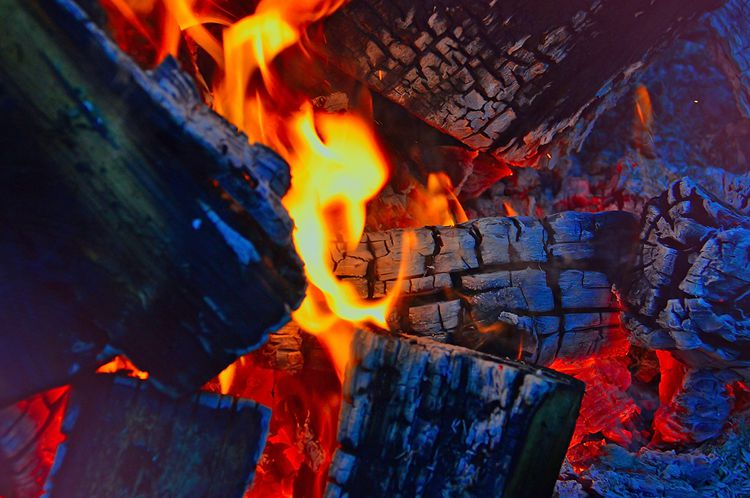 For people who love hunting, especially elks who are more prominent during fall, you would already have noticed the cold weather out there, this makes it harder to even hunt or avoid health-related issues.
A good way to sort this problem is through the use of a tent stove. One of the advantages of following the guide to make your tent stove is its ability to be lightweight so it can be carried around easily, hold a fire overnight, and be big enough so as not to have to stoke up each night.
All you need for this project is a jigsaw, power drill, screwdriver, file, ball-peen hammer, a pair of pliers, so you do not even need to go through the stress of welding. backwoodshome
6. Tent Rocket Stove
During winter periods, it is mandatory to always keep warm, especially when you are out camping, but it can be quite confusing trying to find a solution to this, well a tent stove or camp stove is a great solution, it can be controlled easily unlike a campfire and do not need tons of wood to combust heat. The perfect camping heat project. instructables
7. Tent Small Candle Stove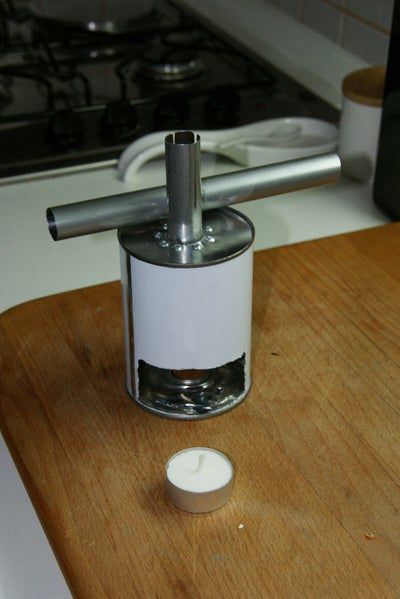 Isn't it quite a thriller if you can make a tent stove with a candle-like appearance? Here is a concise DIY tutorial guideline that is sure to help you achieve this, plus the hot tent candle stove can keep the room warm at all times, despite its size. Instructables
8. Tent Wood Stove DIY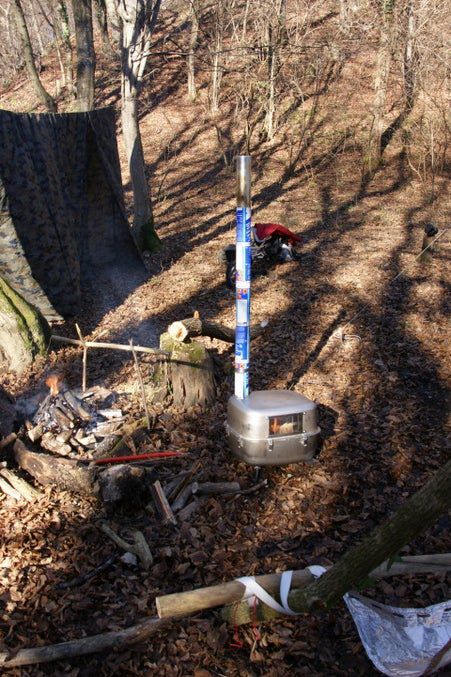 It is a real hustle out there hiking in the wild cold, you have to deal with the intense problems of the freezing temperature which almost hinders you from all the camping fun, then you face the problem of keeping a campfire so you can make your meals in the wild. One incredible creation you can make all by yourself with simple tools that solve both problems is the tent stove, it works perfectly and suits your situation conveniently. instructables
9. Wood Burning Tent Stove
A part series of detailed and well-explained DIY tutorials on how to make a quality and perfectly working wood-burning tent stove on a budget, with simple and affordable materials that do the trick perfectly.
10. Cheap Tent Stove DIY
Hey!, You can follow this step by step DIY video tutorial that explicitly explores and explains each process that goes into the creation of a tent stove, they are cheap and convenient to make as this DIY tutorial made sure to focus all attention on how to achieve this project without going overboard with expensive and difficult to get materials.
11. Ammo Box Tent Stove
This DIY video tutorial fully explains the materials and processes that are involved in the making of a tent stove with an Ammo box. It is a beautifully constructed custom-made wood tent stove that is sure to serve its purpose and even more.
12. DIY Tent Stove
With the use of some stainless tubs, you should be on your way to making a tent stove perfect for all camping events. It is a great way to not waste stubs and recycle them for proper use.
13. Tent Candle Oven Stove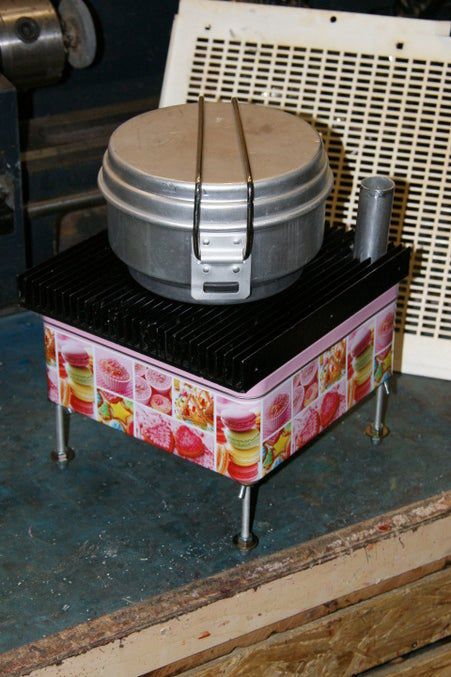 This DIY tutorial guideline is a part series tutorial on how to make a beautifully crafted Tent candle stove in an oven shape. As seen above, it can be also used for cooking and roasting corn dogs, beef, mushrooms, and the rest while in camping and hiking sites. instructables
14. Small Wood Burning Tent Stove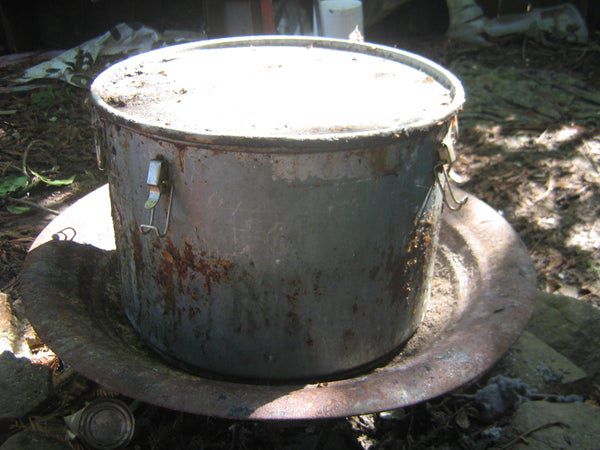 Before setting out on this DIY project, please kindly note that it is for only tents with a fitted chimney, places highly flammable like RV, moderns, and military tents should not be used with this burning tent stove to avoid setting up the place on fire.
Apart from this, it is a highly efficient craft, and here are some of the supplies and tools you would need; 1 decent-sized round and fire/heat resistant metal container, an old metal barrel would be good. instructables
15. Small Tent Stove
This is yet another simple wooden small tent stove, nearly reminiscent of a buffet tray. Well, buffet trays, this small, cute tent stove performs its purpose to the core in an oddly satisfying manner. instructables
16. Tent Wood Stove Oven
A source of fuel should not be an issue for you when camping, it is a necessity as it helps combustion for heat radiation, but they can be quite expensive as one of the primary sources of fuel being wood is not readily available and has skyrocketed value. To cope with this to your convenience, make an affordable DIY tent wood stove oven today! instructables
17. DIY Hot Tent Stove Build
For all those DIY project lovers, this is another fun, creative DIY project for you all, especially camp travel lovers. It is a quite spectacular and relatively efficient project for anyone who can't stand the daring colds of the wild.
18. DIY Wood Stove
Ignite mind-blowing ideas for a tent stove or camp stove with this DIY video tutorial today, ranging from making them with wood to daring to make them with plastic bottles, this is an awesome, daring practical project for lovers of DIY projects.
19. DIY Wood Burning Tent Stove
Tent stoves are a popular way of keeping our body temperatures warm in the ever freezing winter season while camping. They cost quite a fortune to get from the stores but are still essential, so you can learn how to make one yourself and save more than half the cost of getting a brand-name one.
20. DIY Hot Tent Stove
This is another awesomely made hot tent stove DIY tutorial, it simplifies each process and goes out of its way to make it easier to create yours yourself without many hitches even for an amateur craftsperson.
Conclusion
A tent stove shares a lot of basic components, but oftentimes additional features are added to their design to improve their performance rate and their convenience for usage, some of the varying features are a firebox, door, flue pipe, stand, spark arrester, fire brick, fire grate, Air-intake, flue damper, Air-intake control or Air-intake adjuster, and so many others.