Are you looking at getting dressed like Superman but do not know where to start from, I have got you covered. In this guide, I have listed out a number of super costumes for adults and kids. Even the toddlers are not left out of the fun.
Most of the costumes listed in this article are quite easy to make, however, you might have a hard time getting the materials used in making some of the costumes.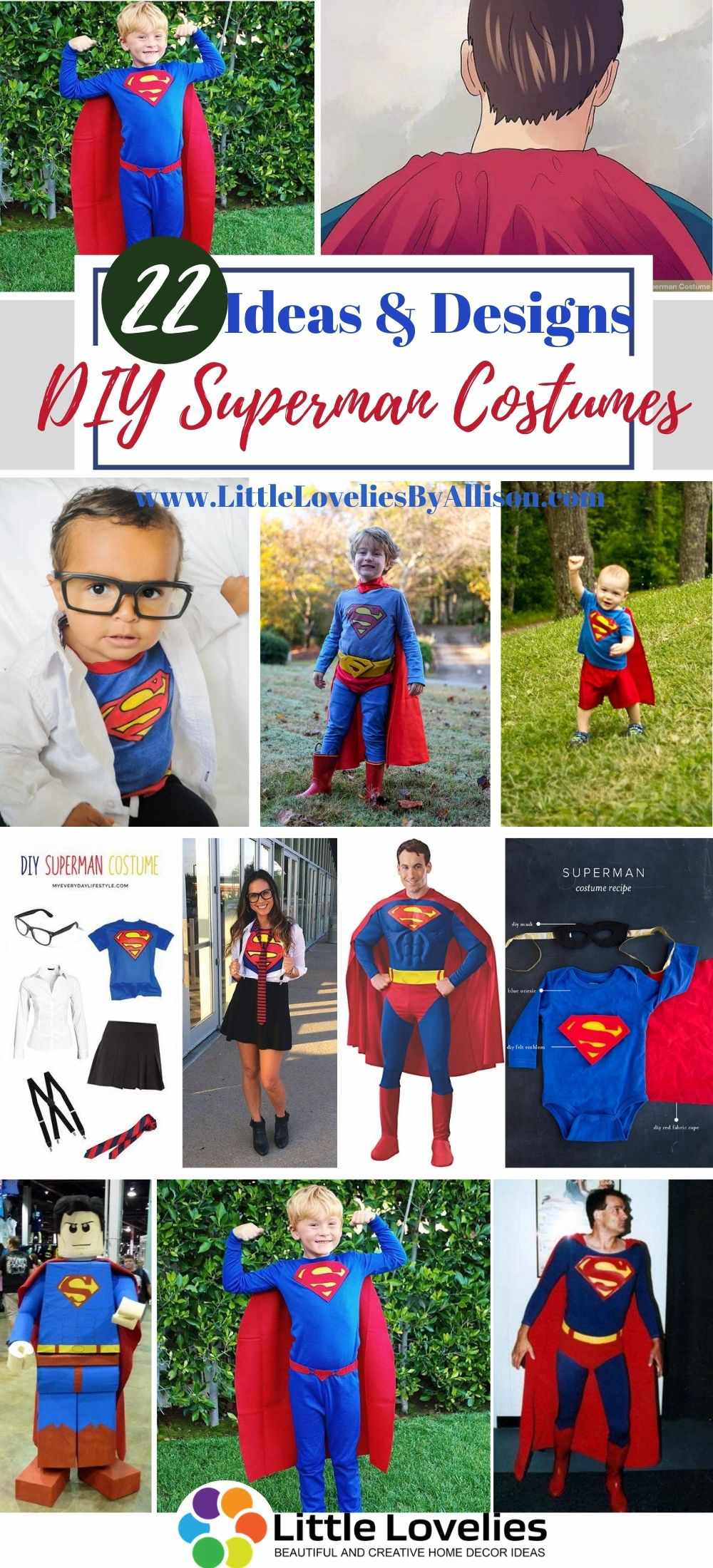 1. How To Make A Superman Costume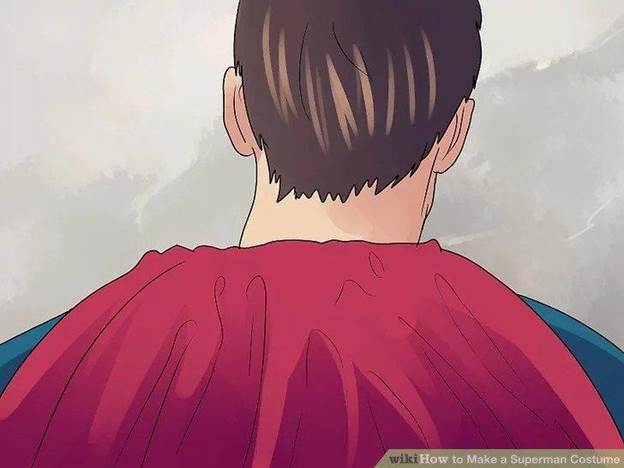 Putting on a superman costume can change your orientation. It can cause you to feel like you can fly from one rooftop to the other to catch a bad guy. An old stretchy long-sleeved polo can start the trick and it ends with adding a cape with red lycra and don't forget to crest the emblem with a stencil. Use a pant and a boot to give that overwhelming feeling.
2. DIY Superman Costume For Kids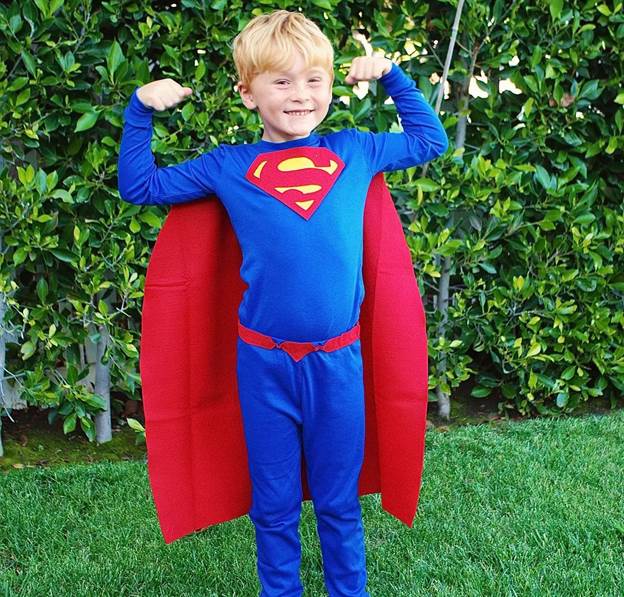 The colors are the real deal. As you begin your journey to be a DIY superman costume maker, don't fail to use the right combination of colors. One color-less can affect the entire mood. You need to have a long-sleeved pajama top and pajama pants for kids. A piece of thick fabric for the cape and design materials for the emblem. Do you also have a baby that wants to be a superman hero too?
3. Homemade Superman Costume
Let this be your inspiration when you want to make a homemade DIY Superman costume. Have you also considered the glasses? They are a part and parcel of the whole costume. Make use of one when you feel like dressing like Clark Kent.
4. DIY Clark Kent Costume For Kids
You can also dress up your kids as the famous Clark Kent. Your amazing kids will look more gorgeous in a costume party when they dress like superman. They get to feel like they are actually super kids. Don't make them feel less. You can stay from the comfort of your home and cook up something wonderful for them.
5. DIY Superman Halloween Costume
No matter how big the superman costume looks on your child, it still has a way of making them feel super-rich in themselves. Are you still thinking of the best birthday gift for your 7-year-old son? This has got you covered. The big "S" in the middle adds the final touch of awesomeness.
6. How To Make A Lego Superman Costume
Lego superman seems a bit different from Clark Kent. These are legos!. It's not that easy to make but you will need consistency and patience to get this done. For some people, it lasted for more than 3 days so just try to stick in your memory that you may likely need some help.
7. Making Your Superman Costume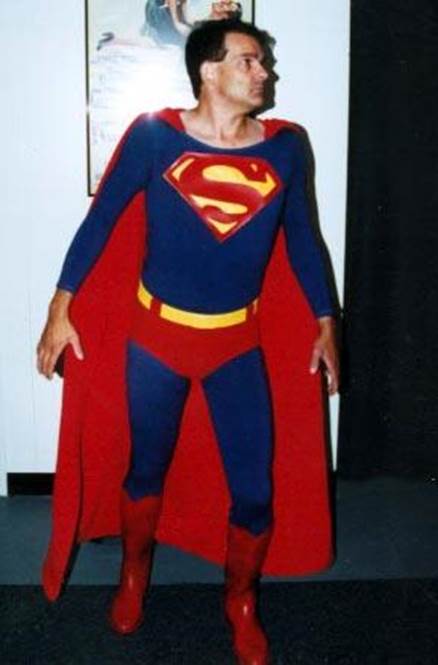 Making a costume is not too easy but you can give it a shot. You can also sit with a group of people to join you while you are making the costume? Get as many ideas as possible because it is bound to come out beautifully. Let the colors be bright and well-toned.
8. Superman Costume For A Toddler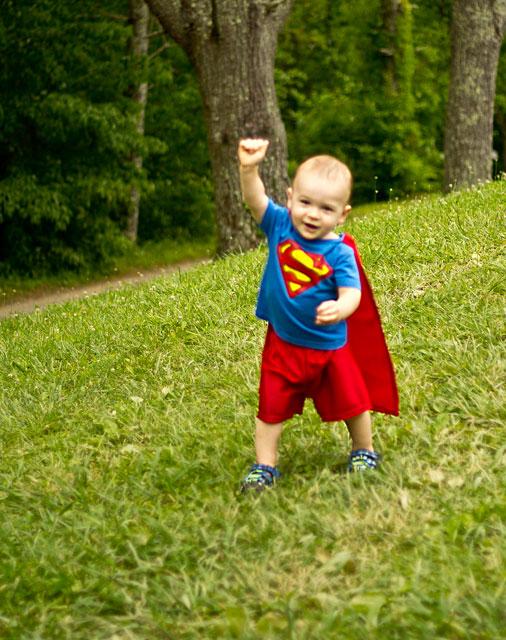 You can almost believe that supermen are made because as soon as the kids are out on their attire, it is almost difficult to know who they are. It would be a bad idea if we have the toddlers left out. They also want to be a part of the whole wonderful experience. There cannot be anything more perfect than watching them feel good in a superman costume.
9. Superman Costume Idea For Baby
Don't leave the babies left out. The same procedures can be implemented to make a superman costume for an adult. It is the same process and procedures. The only difference is that the sizes will become drastically small. Don't forget to measure it as the size of the baby so you don't have a smaller baby swimming in an oversized superman outfit.
10. DIY Dog Superman Costume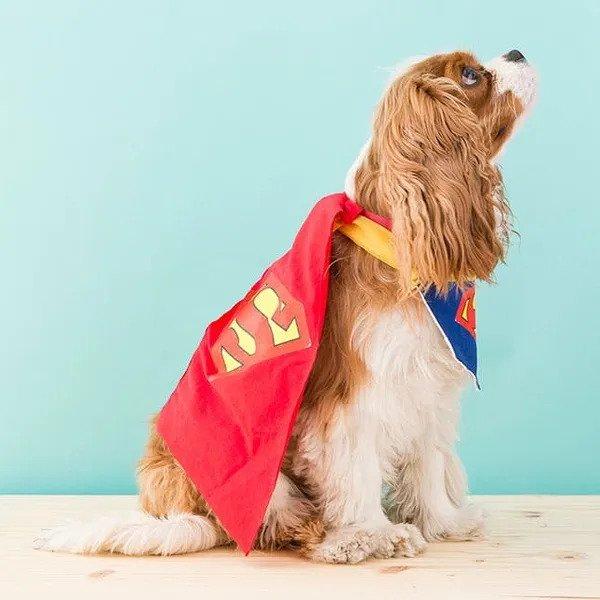 Dogs have feelings too and they can lighten the whole space if they are given an opportunity to. You can use the leftover costume materials to pull one out for your dog as well. Well, the dog still can't wear a pant. The cape is fair enough for the dog. Hand needle and thread can comfortably pull that off for you.
11. DIY Man Of Steel Costume Build
If you need to build a man of steel costume, then it is not too difficult to start working it out. The only way this can be possible is by using a prototype of the superman's body to make the steel part of the costume. It could glitter or it could be the skin color but either way, let it be adorable.
12. How To Make Superman Costume For Baby
While making a DIY superman costume for the baby, do make sure that the fabrics to be bought are soft enough for the baby. Try to use fun and colorful characters. This is very cost-effective. All that is necessary is that someone will need to purchase some relevant materials for cresting the emblem on the costume.
13. How To Make A Superman Costume For Teens
Most times, teenagers love to compete with themselves. If there is a need to create your DIY superman costume for your teenager then, by all means, do so. Being a superhero is not easy. The design must tell a story. It helps the kids feel alive.
14. Superman Costume For Women With Tutu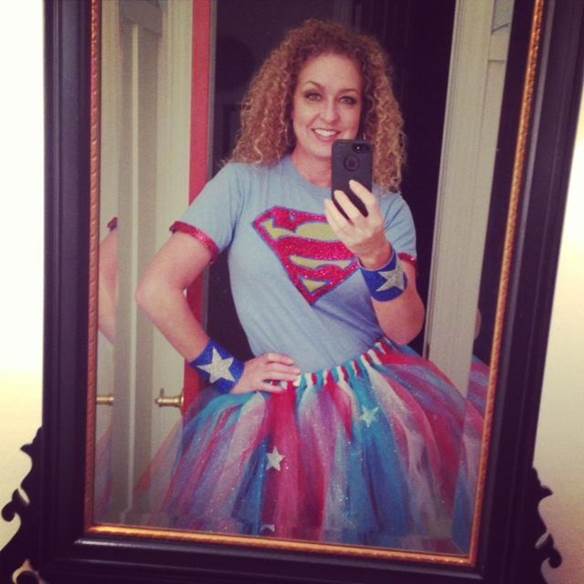 Putting together a superman costume for ladies is not a bad idea. The interesting part is that, if it is used for Halloween then it needs to be tweaked a little. Superman shirts are not too difficult to buy now. You can also give yours a glow of glitters to make them sparkle and stand out.
15. Superman Costume For Ladies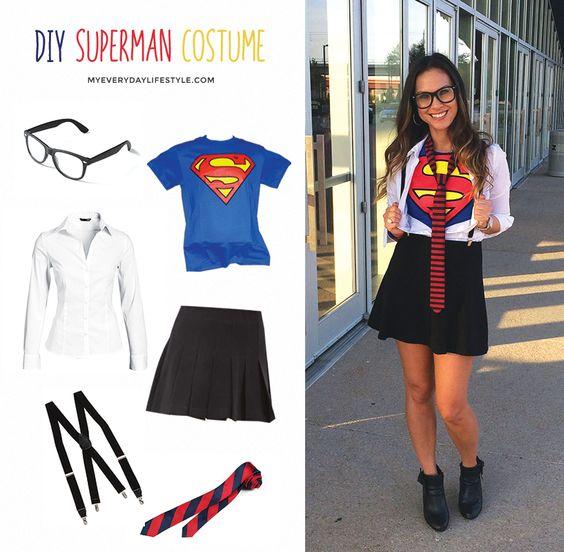 Superman gets to see another glow from the angle of being in a super lady. This is actually quite attractive and surely cost worthy. One print can make a difference.
16. DIY Superman Costume For Kids
Halloween costumes for children may not be worn just once which is why you have to pick the best materials for it if not it may end up going to the trash can just after Halloween. Choosing the best materials will cause your children to appreciate things and they will be cautious of how they use the costume.
17. Super Easy Superman Costume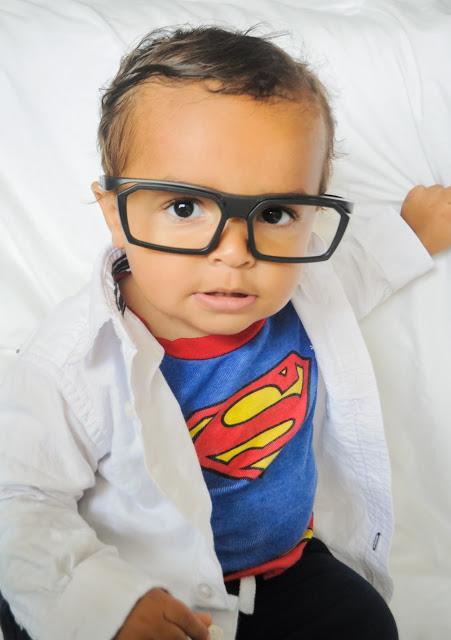 Cute children can be so adorable and can fit well in the perfect DIY superman costumes. Well, if you don't want to have your child having the whole package then you can split it a little and get what works best for your money.
18. DIY Superman Costume For Dog
Getting a DIY superman costume for your pet is a very creative and glamorous thing to do. While the entire family dresses in uniform in their superman costume, the dog can follow suit. The only obvious part of this uniform is the emblem that will be attached to the dressing of the others. So, the dog can fit in perfectly with the emblem crested on all the takeaway clothes.
19. How To Make A Supergirl Costume
If you want to make a DIY super girl perfume then you need to be precise and detailed. Instead of using trousers, a skirt can comfortably pass. A skirt is different and at the same time classy. It will show the exact distinction between superman and supergirl.
20. DC Heroes Superman Costume For Kids
Here's a quick fix to your superman costume needs. If a child puts this on at a costume party, he or she will surely stand out from the other kids who did not wear anything close to what looks like this.
21. Dawn Of Justice Superman Costume
If making a superman costume seems too much of a task, you can save yourself a whole lot of stress by purchasing one already made by the pros. Before buying this, I would suggest you check if the sizes match.
22. Deluxe Muscle Chest Superman
Here's one for the adult men. It comes in four different sizes. This is professionally made to look better than DIY superman costumes. I would recommend this superman costume for people looking for a quick fix.