If you just got a new house and you're thinking of remodeling, why not add a sunroom to make it look elegant and stylish?
A sunroom is an amazing addition to a house if you can afford it because it's usually pretty expensive if you're paying an individual or a building company to get it done for you. Look at the bright side now, you can literally build a sunroom for your house from scratch, all by yourself.
It's quite easy and doable, and this article has a lot of DIY sunroom plans that show you how to build the perfect sunroom for yourself. So, without further ado, let's dive in and see the list of outstanding DIY sunrooms we got!
1. Porch To Sunroom DIY Build
Now, there are several ways that you can make a sunroom, and each guide on this list has it's a unique method with the creators giving step-by-step instructions to follow. If you're going to make this sunroom, you first need to have a covered porch area.
This is step one to creating a new sunroom. Step two involves removing the porch frame, and other properties that held the porch together except for pillars. Then, apply some cement concrete on the floor of the area you want to turn into a sunroom and let it dry.
The rest of the steps are super easy to follow and involve some woodworking steps, and obviously, you can't do this alone, extra hands on deck might help.
2. How To Build A Sunroom
This video tutorial guide doesn't have so much information on the video description area, so you're going to have to watch the full video about 3 times to fully understand the entire creation process.
Nevertheless, it's pretty simple to follow if you have some prior knowledge about woodworking projects. The entire sunroom is made of wood, from the floor to the ceiling with large spaces for the glass windows. It's a great sunroom for your house, it's not so big and it's a bit elevated, this means you'll also need to build short stairs leading to the room.
3. How To Build A Sunroom For $250
You might have been told that you'll spend over $1000 to get a sunroom in your house, but with this video guide, a few wood boards, and good woodworking tools, you can make this sunroom for just $250! Cool right?
This sunroom is quite large with old deck wood, and sliding glass doors, making it a well-ventilated and spacious sunroom. Every piece of it is covered with glass, just a few wood frames to hold the glass windows in place. In all, it's the perfect sunroom at a cheap rate.
4. How To Make A DIY Greenhouse
The greenhouse made by the creator of this video guide is pretty amazing, although it's small. To get started, here are a few things you'll need, Sunlite polycarbonate sheets, 6mm Turftex, brown engineered panel sliding, spring hinges, Keter shelving unit, outdoor cleaner, and a few other supplies.
For the tools, you'll need a jigsaw, a circular saw, a digital thermometer, a framing nailer, Kreg Acuu-cut, miter saw, wood screws, union washers, and a few other woodworking tools. The making process is simple to follow.
5. DIY Sunroom Framing And Windows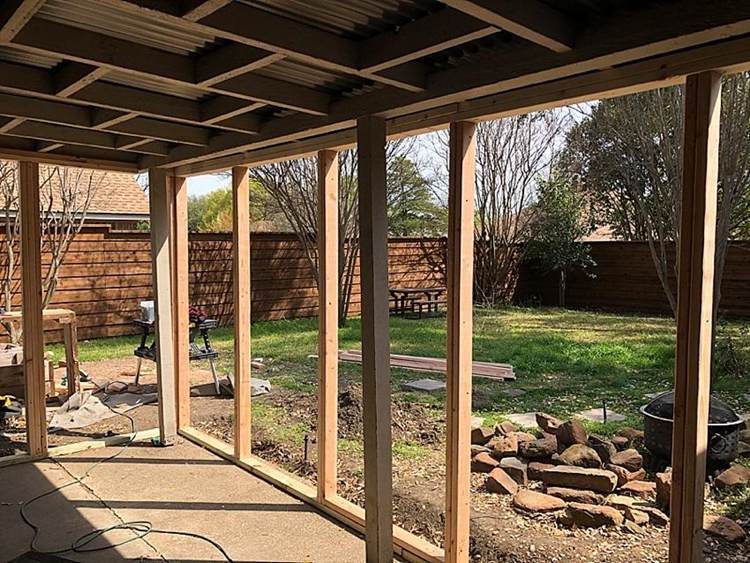 To start off this project, you need a building plan, in the absence of that in this guide, the first point of interest is the frame. This will take a lot of wood, time, and energy. The rest of the steps come later and it's fairly easy to follow.
This project is also expensive, there are a lot of spaces for windows in this sunroom and each costs $121. The good side is that the design is unique and beautiful, wide and spacious inside.
6. DIY Sunroom Out Of Recycled Materials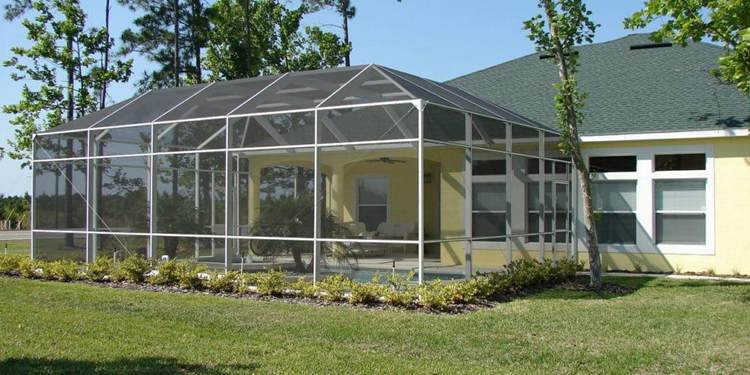 Now, enough with the wood, and other woodworking tools, what if I'm not a woodworking expert, what can I use? Some may ask! Well, this guide is ready to help in that department.
This sunroom was created with recycled materials, making it easy for those with no or less woodworking capabilities to be able to have their way.
The first step after gathering your materials is getting the design right, then planning the electrical system if you want some artificial light in there. Finally, your walls, windows, roof, and any exterior and interior finishing touch you wish to add.
7. How To Build A Sunroom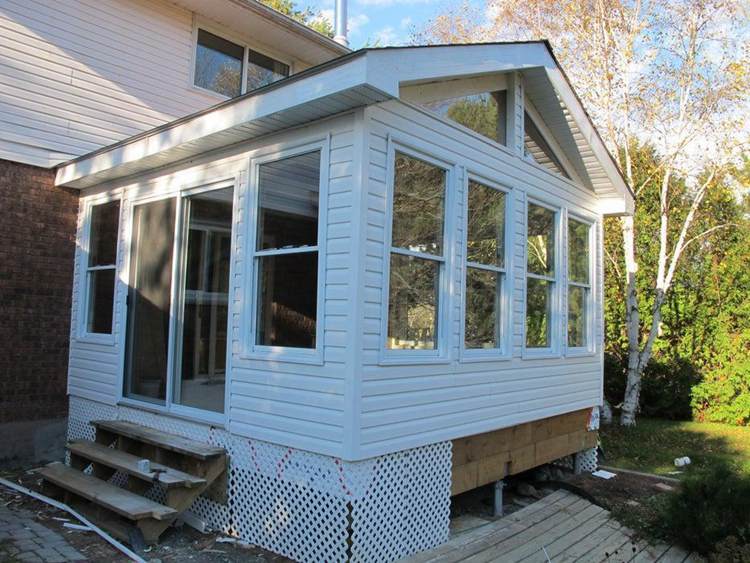 So, if you take a good look at the image above, you'll see an amazing sunroom structure. This was possible with a few steel poles sunk deep into the ground to hold some wooden support beams that would in turn carry the entire sunroom structure with ease.
The making process is super easy to follow with 23 simple steps. The sunroom built in this guide isn't so big, but you can decide to increase the space between the steel poles to increase the size depending on the space you have at home.
8. DIY Sunroom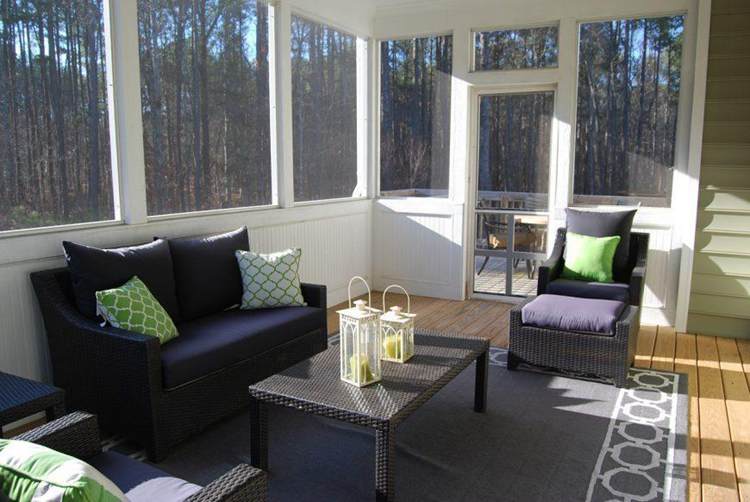 This is a unique, elegant, and gorgeous sunroom. This was built on top of a house, pretty cool right?
Here are a few things you need to get ready before you decide to embark on this sunroom journey: lots of glass windows, shims, vent sleeve, gas stove, vent cap, staples, polyethylene vapor barrier, tack nails, screws, lag bolts, 2x4 and 2x6 wood boards, and a permit for the woodworking building project.
This depends on your area, and the availability of resources (check the guide for more information on that). This sunroom is also pretty expensive, the average cost is $2000, and that depends on if you're going to get a sunroom kit or buy cheaper glass for the windows.
9. How To Screen A Sunroom
This video guide is probably the answer to a lot of problems and questions. This guide will show you how to screen a porch or patio, in this case, you don't have to build a sunroom from scratch with a lot of time and money that comes with it.
You can simply add screens to your porch, modify it and make it look as amazing as any sunroom out there. You'll be installing a screen light porch system, and it's pretty easy to assemble.
You'll need a screw gun, screen spline, base and cap, a cutting tool, roller knife, a rubber mallet, and a few more tools. If your current porch had an old screen format before, you'll need to remove that before you begin the project.
10. How To Build A Sunroom
If your house has a fairly large space like the one in this video tutorial guide, you probably need to build a sunroom with this guide. This project will involve a lot of woodworking processes, and you'll need some advanced woodworking tools as well.
You'll be creating exterior walls, framing a door, creating, and installing sub-flooring, windows, and a couple of other features to turn your porch or patio into a great sunroom. Fortunately for the creator of this guide, he's an expert woodworker with 10 years of experience.
If you have no knowledge of woodworking projects, this guide might be a problem, nevertheless, you could learn because the steps are simple to follow with a lot of explanations and instructions to follow.
11. Easy DIY Sunroom Build
This is an amateur sunroom, it was built by a creator with low woodworking knowledge on how to build a sunroom, there are a few mistakes but it looks to be a good sunroom so far. Although it's not up to par with the latest design and standard, this is a great beginner guide for beginners. It's super easy to build, and it's also inexpensive.
12. DIY Sunroom Remodel On A Budget
Here is another sunroom made by a creator with no real woodworking experience. It's quite easy to build, and looks great on the inside, but not so much on the outside. The creator has a remodeling idea for her pato that cost up to $250 but now, she was able to cut that down to under $30 with her new idea, this made the sunroom budget-friendly, and easy to build.
Conclusion
Yeah, that's what it takes to make a sunroom or rather turn a porch or patio into an amazing sunroom with rich taste. It's okay to spend a lot on a sunroom if you know the benefits, and the ones on this DIY are durable and pretty effortless to build. So, thanks for your time, have a great building experience ahead, see ya!