Building a storm shelter is always a great idea if you're living in a part of the world that has frequently occurring tornadoes and other natural disasters. When building a storm shelter, the right location matters as well as the materials used. It has to withstand the storm and keep you and your property safe.
With this DIY guide, you can make a super-strong DIY storm shelter, it's simple to build, it can only cost your money, time, and energy. The different guides on my list below have several techniques and methods to apply to build a durable storm shelter for various kinds of natural disasters. So, without further ado, let's begin and see what you can make from the list.
1. DIY Concrete Block Storm Shelter
Before the creator of this guide started planning for this concrete block shelter, he had never built anything in the past with concrete, and he spent over 50 hours researching how to use concrete.
The creator also spent 150 man-hours, over a month in making this concrete storm shelter, and it required over $3000 to build from scratch. The creator is not an expert nor an engineer, he just consulted some structural engineers on what he built.
This is a 12x20 foot Storm shelter that is sturdy, durable, and simple to build with the right guide and instructions. This video guide is going to teach you how to make this step-by-step, and walk you through the building process. This storm shelter was also built like a new house, apart from your house.
2. Building A DIY Storm Shelter
This tornado shelter was built underground, inside an actual house. So, if you have a house that has a space for an underground room, you can easily make a safe room down there.
Although, if your house doesn't have a natural underground room, you can create one yourself, digging holes and laying concrete to set the place. The storm shelter is 5x6 feet and 46 inches deep, it's quite cheap, just $400 required for the build, and over 40 working hours needed. The making process is pretty easy, and the entire underground shelter is sturdy and durable.
3. DIY Wooden Storm Shelter
Using wood for a storm shelter might seem to be an unreasonable idea, but hold that thought and read on to understand why it might be your best choice yet. The creator made a concrete floor for the base of the shelter structure, this will make it more sturdy and durable.
After that, he started mounting the wooden base and assembling other wood boards on top. The entire making process is easy and doable but you can't for sure count on its ability to last pretty long during the tornado season.
4. Homemade Storm Shelter
If you are looking for a simple homemade storm shelter that you can make with a few simple materials and tools at your disposal, you should probably try this video guide, it's perfect for a beginner. You can also build this homemade storm shelter with your family and friends to reduce time spent and energy.
5. How To Build A Storm Shelter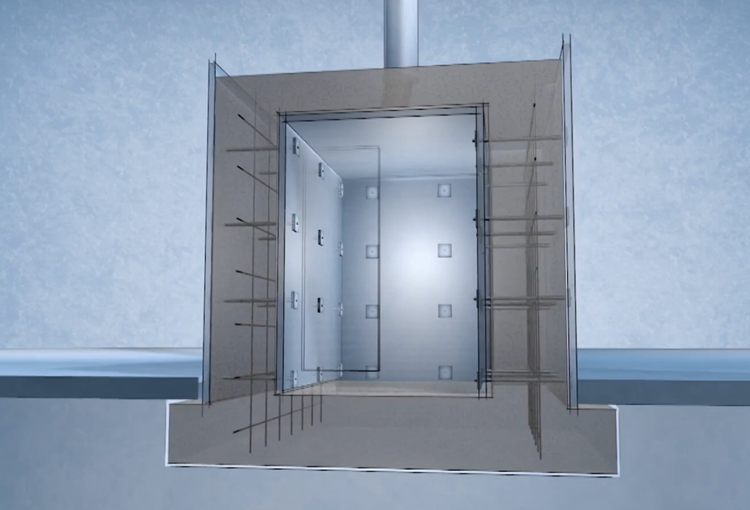 Whatever you do in this guide just know that this project will require a professional contractor, it's hard, and a bit expensive, you can't do it yourself. If you are looking for something that will cost you nothing, then you should probably try another guide, or else the storm shelter made in this guide is the strongest and most durable so far.
For an expert building contractor, you need to start a free-standing structure that is apart from your home, it can be in your garage or outside your yard but not inside the main house or living room area.
The creator took a garage floor and dug 28 inches deep after removing the concrete slab, he then created ceilings and walls with wooden forms for the concrete storm shelter, then installed metal rebar throughout to reinforce the concrete, filled the form with smaller aggregate concrete, and then followed the rest of the steps to finish.
You need a super-strong door, this is the most important part. Without a strong door that is wind pressure and debris impact-resistant, the entire build is useless.
6. Concrete Block DIY Storm Shelter
This is an amazing video guide that shows you how to build a storm shelter in 45 days. It's a concrete block storm shelter. It's pretty simple to build, provided you follow the step-by-step instructions from the creator. This project cost the creator $2000 and it's an 8x8, 7 feet high storm shelter.
The first planning before you start building anything is extremely important. The creator continued after laying out the concrete floor, by placing the concrete blocks around the edges of the floor, and started laying blocks, pipes, and the rest of the building materials.
7. DIY Underground Bunker
Here is a sturdy underground bunker, it's made out of a lot of pipes and it has a wall outside for extra security. You might need to build the wall as well depending on how much space you have left, the wall is 3 feet thick, 2 feet long, and 6 feet wide.
This bunker was first made for tornadoes, but now it can serve a greater purpose like nuclear fallout, zombie apocalypse, and the rest. It's pretty easy to build as long as you follow the creator's building instructions step-by-step. This project is also done on a budget, meaning it's less expensive.
If you're looking for a cheaper and quicker way to build a storm shelter, then here is a video guide that can help you out with that little problem. The creator used a large trash can for a storm shelter, here is how it started.
The creator dug a hole where the trash can will fit into, and then cemented the top over, only the can lid shows from the top of the concrete. It's quite sturdy in the ground, but not as strong, the lid can blow open in a real tornado wind so you'll need to wear a helmet to protect your head from debris that might be blown into the can.
This trash can Storm shelter idea might not work for you though, it has not been approved by any government agency and has never been tested in a real tornado. It's super cheap and takes less time to build.
9. Storm Shelter Idea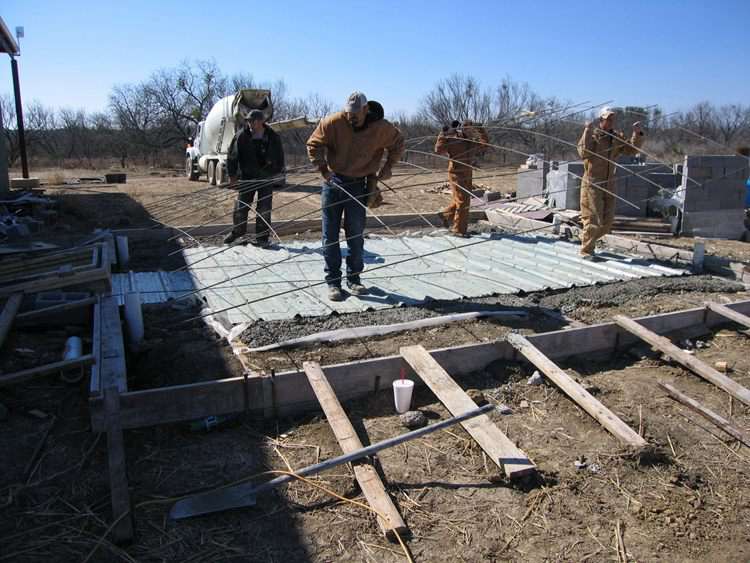 This is a big-time storm shelter project, from the location to the construction, it takes only a professional contractor to build it from scratch. If you are looking for something cheap, simple, and close to your house, probably your garage or backyard then you should skip this guide and try something else.
The creators found a perfect location for the project, dug a large room size hole in the ground, and started installing the components for the structure. This shelter is big enough to carry a lot of people and food supplies that can last for a long time. The walls of the underground shelter were made with concrete, then the roofing and other finishing touches to the outside body.
10. How To Build A Steel Tornado Shelter
This is the last video guide on this list and this is also one of the strongest and most durable tornado shelters ever made. It's a 5x7 inch nardo safe, the creators recreated what the safe they saw by themselves, they used steel sheets, metal conduits, and iron square pipes to build this shelter.
This project involves a lot of fitting and welding. The only downside is that it can carry only 2 people at once. The upside of this is that it can be framed into your house or your garage, so it's close by in case a storm starts out of nowhere.
You'll need a plasma torch to cut out the pieces of the steel sheet you'll be using, if you don't have one, you better find a way to get one or get someone to do the cutting for you. This shelter is quite simple to build, just follow the instructions and you'll be properly guided.
CONCLUSION
After all said and done, you now know several ways you can use to build a storm shelter for you and your family, that is budget-friendly, suits your needs, and fits into your plans for the future in case disasters are worse than a storm. If you can't do some of the shelters yourself, you can get a professional to assist and guide you accordingly. Thanks for stopping by to view this guide, until next time, bye.