Porches have flooring, a roof, posts, and often a hand railing and balusters. With so many structural elements, it may seem like a simple matter to staple down screen material across the front of your porch.
One of the joys of fair weather seasons is relaxing on a porch and talking with friends, swinging, reading, or listening to music. Check out these 20 DIY Screened in porch plans and choose your preferred project to build.
1. How To Screen In A Porch
Several strategies can be employed for screening on a porch. If you already have a basic framework of posts and rails, you can attach the screen and trim directly to the framing, then add a screen door to complete the enclosure. If no suitable frame exists, you can build a simple 2 x 4 frame.
2. Screened In Porch DIY
A screen-in can be accomplished in many areas of a house or yard, including decks, patios, and gazebos. But by far the most popular area for a screen-in is the front porch. The quick and simple front porch screen-in is a good example of how to make outdoor living space more livable.
3. How To Build A Screened In Porch
You can use either fiberglass or aluminum screening, although fiberglass is a better choice because it's easier to handle, stretches tighter, and is less expensive. Fiberglass screening, sold at home centers and hardware stores, starts at 15 cents per square foot; aluminum costs 25 cents per square foot.
4. How To Screen A Porch
In this wood-framed porch, you have the screens attached the old-fashioned way attached to wood fillers. Using also a five-foot roll fiberglass screen, with wooden stops and staples. This may seem to be complex but mock-ups are provided along the line for easier understanding.
5. DIY Screened In Porch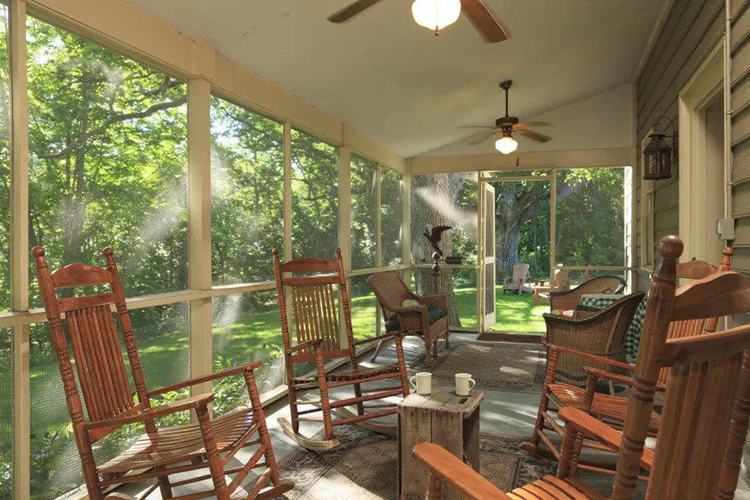 While this is possible, you will obtain cleaner, more professional results by using individual wood-framed screen panels as the building blocks and attaching those panels to the porch. Build as few or as many screen panels as you need. You can construct the panels off-site and then move them to your porch for installation or use the porch floor as your workshop.
6. DIY Screened Porch System

Screen Tight is a cleverly designed, all-vinyl system that consists of two main components: a black base strip and a snap-on cap trim, which comes in white, grey, beige, and brown.
The base strip is screwed in place around the perimeter of each opening that will be screened. It comes in 8- and 12ft. lengths, and in two widths for attachment to 2×4 and 4×4 framing.
Molded into the surface of the base strip are two grooves, which accept the rubber spline that secures the screen in place. Once the screens are installed, the cap trim is snapped on to conceal the base strip and screen spines.
7. How To Screen In A Porch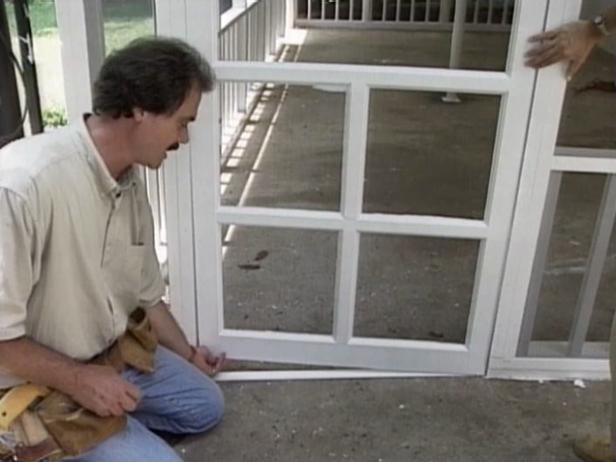 With this screen on your porch, you can be sure of keeping away bugs, flies, and mosquitoes. You're going to start off with these materials; rip-resistant screen, paint, lath material, screws, 2x2 pressure-treated boards, 2x4 pressure-treated boards, nails, screen door kit, and primer.
Then Install the Plate, Install the Top Plate, Install the Wall Studs, Install the Top Rail and Balusters, Frame the Door, Prime, and Paint, Attach the Screen, Hang the Screen Door.
8. How To Build A Screened In Porch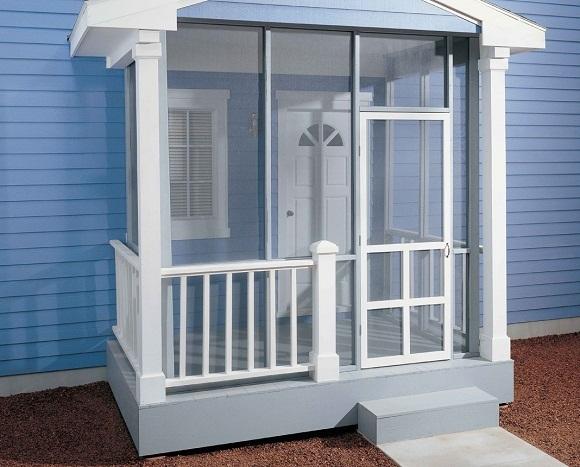 The first step towards making a modernized, classic screened porch is to outline your project area on the porch floor, using 3" deck screws attach 2 X 4 sole plates to the porch floor. Mark studs and post locations on the soleplate, mark locations for top plates, attach top plates to ceiling, cut studs, and post to length.
Cut 2 by 4 spreaders, install 2 by 4 door header, attach hinges to the door. Set the door in the opening, cut mortises in the door frame, install door hardware.
9. DIY Screen Porch
In this video we have the stack screened in and this System is all done with velcro and it is very straight. Screening your porch is not as difficult or expensive as you may have thought. This screened porch really looks great and works great.
10. DIY Screening A Small Porch
What is used or needed to replicate this project is basic carpentry using half and cross-lap joints. Provided here are basic techniques that can be used in framing a porch or deck area, to add bug screening. A big box screen framing kit material was used.
11. DIY Screened In Porch
Learn the basics of building screened porches, decks, and more. Follow the detailed construction process of a custom screened room in this video and replicate the idea on your porch.
12. Screening In A Porch DIY
If insects are bugging you when you sit outside on your porch or patio, you might consider screening in that area so you can enjoy the cool nighttime air without the hassle. So this project is for you as you'll learn how to make a screened-in porch.
13. DIY Screened In Porch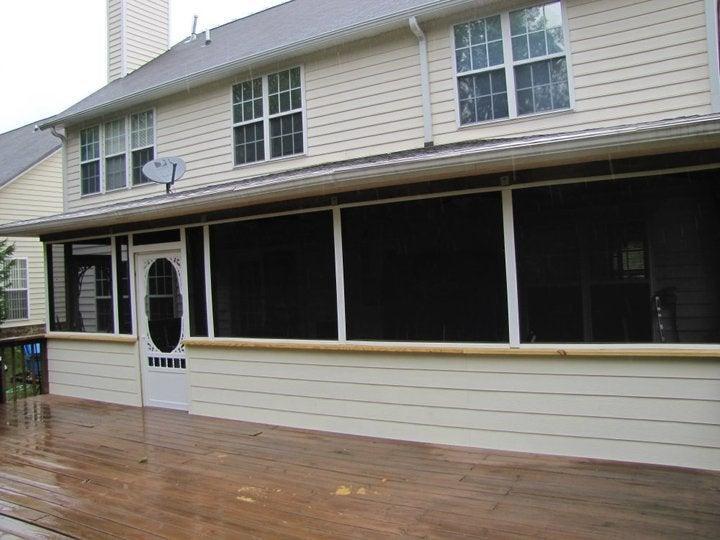 There is something very satisfying about completing a project that actually comes out the way you envisioned it. There's this unique feeling of importance.
The creator has made it easier by providing the required materials for this project which are as follows: hardboard clapboard siding, 4 x 4s, 2 x 4s, paneling for inside, screening, capping for screening, lots of staples, screws, and nails. Snap and lock screening system, clapboard siding. Using tools such as saw, hammer, miter saw, staple gun, caulk. In essence, basic stuff.
14. DIY Screened In Porch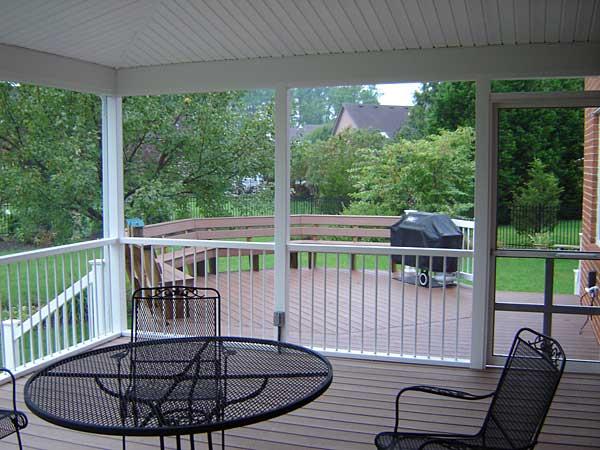 The key to the simplicity of the Screen Tight system is the low number of basic materials and tools required. First, base strips are screwed into the pre-existing supports. Next, Before Screened Porch screen panels are secured into the base strips using a screen spine and a screen-spline roller. Finally, caps snap onto the base strips to hide the screen edges and spline.
15. DIY Screened Porch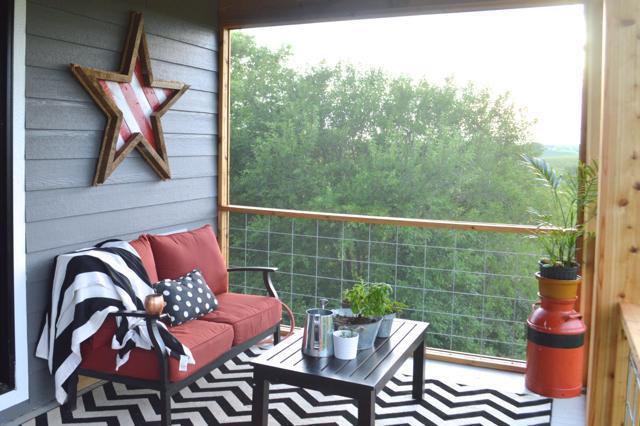 This was not a super or cheap quick DIY project. You'll spend quite some money on materials and a few weeks of work. But it was worth it.
This back porch is something anyone would be excited about. You most definitely need a large screened-in porch on the back, which gives you and your family a wonderful place to relax in warm weather and will truly extend your living space.
16. DIY Screen Porch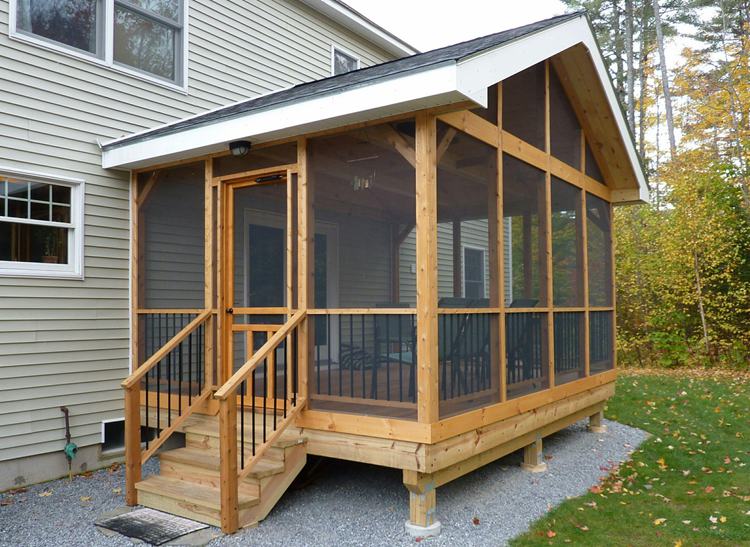 How the old deck and railings were cleared off the ground would amaze you and inspire you to do the same in your yard. The old deck posts were direct-buried 4x4's with no concrete, which explains why it was so out of level.
The ledger had no flashing and there was some water damage to the sill that had to be repaired. This is a new 16'x12' screen porch, 4 months of night and weekend work, and much learned.
17. DIY Screening In A Porch
Prior to purchasing your materials, measure your vertical and horizontal support rails. Most are constructed with either 2 x 4 or 4 x 4 boards. Base strips are available in two corresponding widths: 1½ inches and 3½ inches.
Also, be sure to measure the distance between the vertical supports. Screens are available in widths ranging from 36 to 72 inches. Plan to allow for an excess of at least 6 inches on all four sides, which will be trimmed after the screen is secured into the base strips. For example, if your average width is 60 inches, you will need to purchase 72-inch-wide screen material.
18. DIY Screened In Porch
In a weekend you can achieve this simple project. No professional skill of any sort is required of you, with an intermediate skill level, a time to work this out, and basic materials in place, you're good to go with this project.
19. How To Screen In A Porch
Here's how to install a screen tight porch. Start by building the frame using a framing nailer or screwdriver, apply paint before screening, paint doors then install them. Roll on-screen and staple to the 2 by 4 frame. Finally, cover-up Staples.
20. Screening In A Porch
A DIY screened-in porch keeps the bugs out and removes annoying hassles while letting you enjoy your porch again. And, fortunately, screening on a porch isn't as difficult as you may think.
Conclusion
Nevertheless, insects never seem interested in your privacy. It takes only a few mosquitos or flies to drive everyone indoors. Instead of being an exile from your porch, lay claim to it again by screening it in. Screening in a porch beneath an existing room provides a comfortable place to sit outside and keeps away the bugs.