These kinds of t-shirts have a worn-in laid-back feel. They are casual and also edgy at the same time. If you want to create an unfussy look, create small holes in your t-shirt or you can make big holes in them and bleach.
In this article, I have compiled an epic list of DIY ripped shirt ideas that will teach you how to distress a tee, as a bonus, you will also find a few that will show you how to distress a pair of jeans.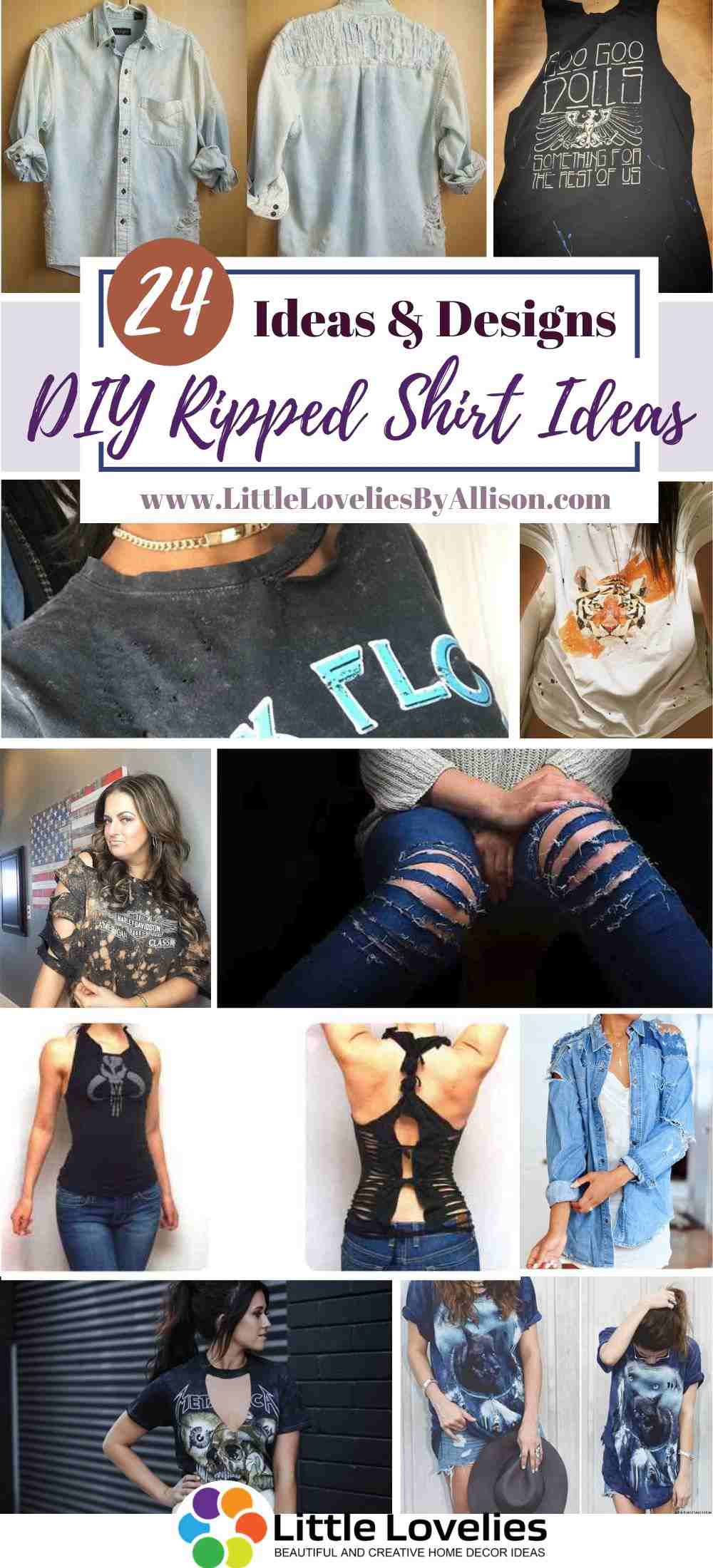 1. How To Distress A T-shirt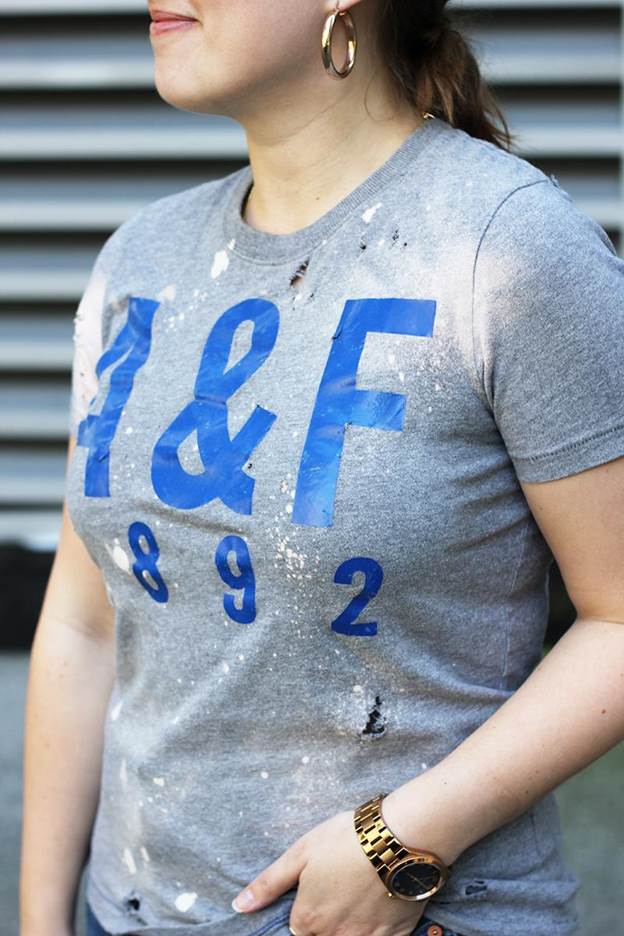 This vintage tee is classic and easy to make. You can either make a ripped shirt for yourself or buy one from the mall. If you want to make this shirt, you will need a spray bottle with bleach, cheese grater, and razor. Lay the shirt on a flat surface then create a small hole with a cheese grater then finish off with a razor and bleach.
2. DIY Ripped Shirt And Jeans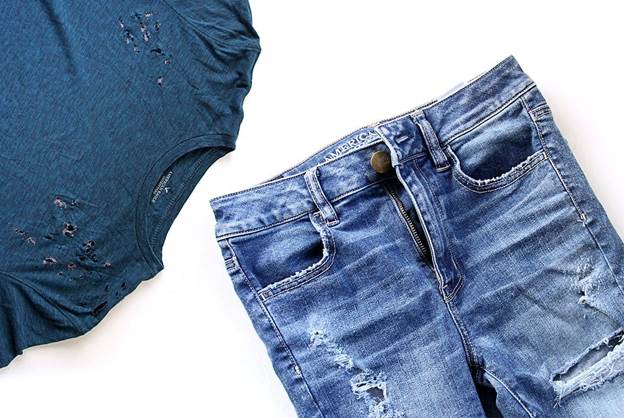 Here's a tutorial that will teach you how to perfectly rip your shirt and jeans. The best part is, you can do this from the comfort of your home with a few tools that can be gotten at home. For the making process, simply mark the place where you want to rip the jean or shirt and start distressing. Wash the jeans in cold water and wear.
3. DIY Ripped T-shirt Dress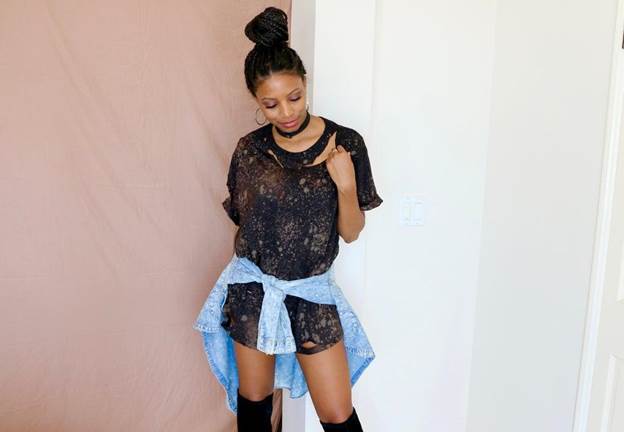 This is a large black t-shirt that is ripped by the neck. It also has some traces of bleach on it. You will need to purchase a large t-shirt and rip the edges of the top. This tutorial will teach you how to perfectly rip your T-shirt by the neck without damaging it.
4. 5 Minute DIY Edge Ripped T-Shirt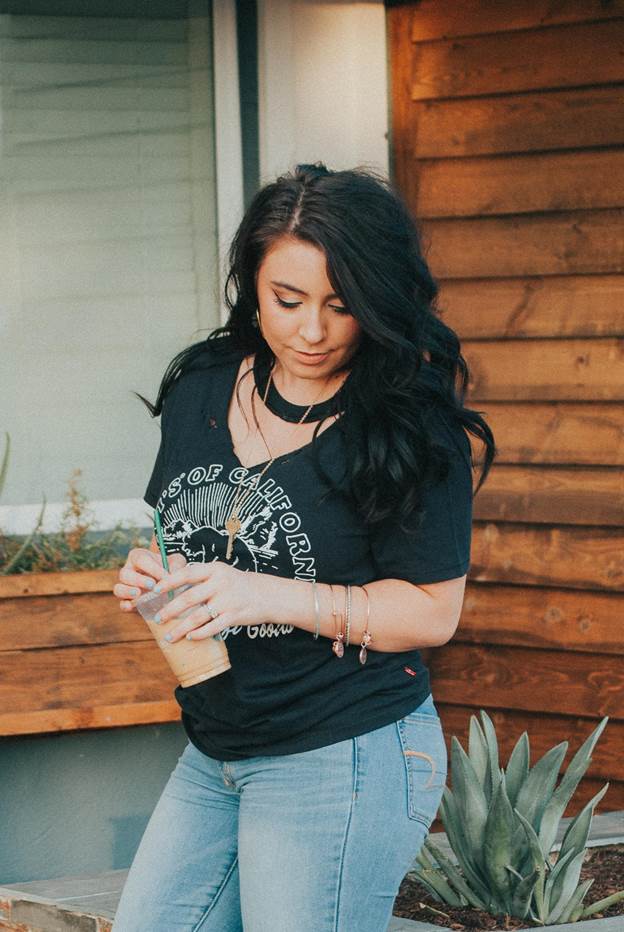 You can easily get bored with a plain tee shirt. This ripped neck shirt somewhat looks like a neck piece on a tee shirt. During the distressing process, be sure to place the cutting board inside the shirt. This ripped shirt idea would look great on a pair of jeans.
5. DIY Ripped Heart T-Shirt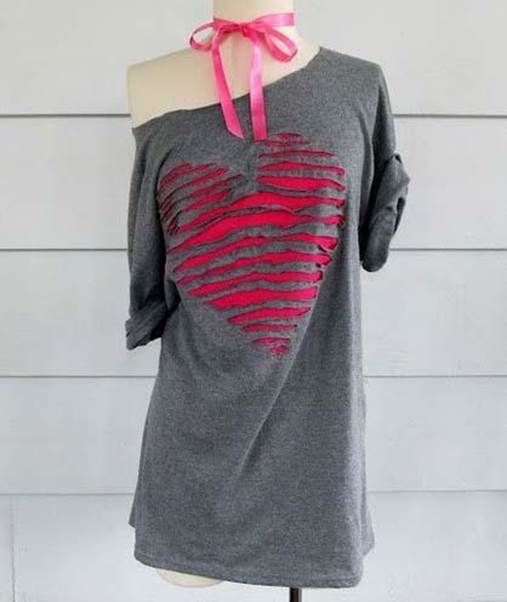 This ripped t-shirt looks so classy and fabulous and can be rocked as a gown. The ripped part forms a heart shape such that it will pop when a different color is worn inside. Firstly, rip out the collar then make a heart shape and start ripping then sew the edges.
6. DIY Ripped White T-shirt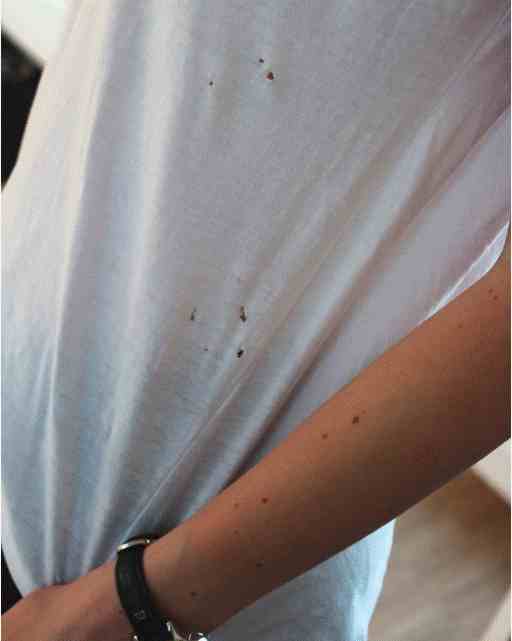 Can white Tees be ripped? Yes, they can, and they'll look great afterward. This DIY ripped shirt just has a few holes on it which are created with a razor. Some holes look more worn than others which gives it an easy feel.
7. How To Distress A Tee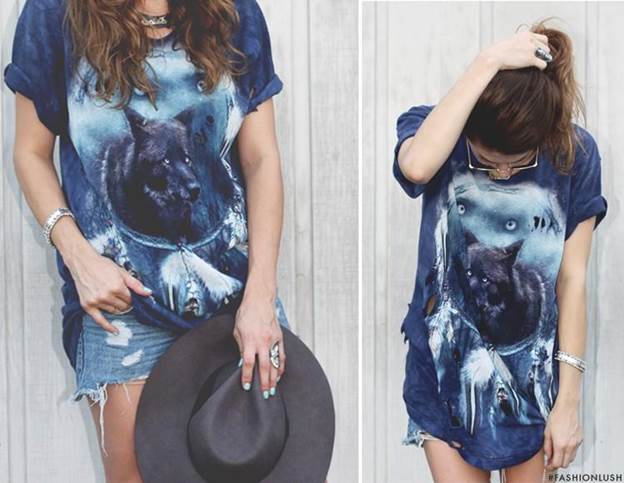 If you love fashion then this will be really cool for you. This bright shirt has holes of different sizes in it and this can be rocked with jeans ripped short. Focus on the spots that will be worn out over time.
8. DIY Choker Cutout T-shirt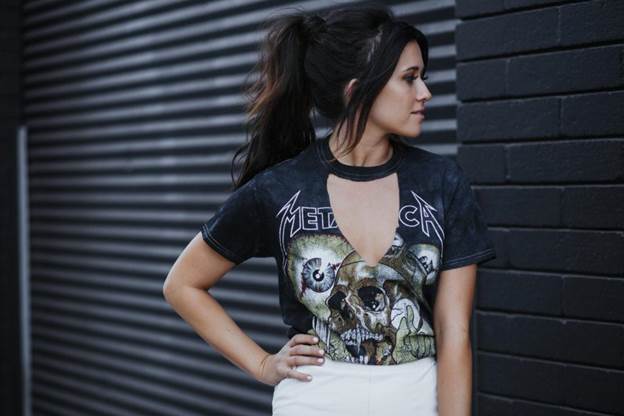 This looks like an opened front tee with a choker on the neck but it's just a distressed t-shirt that is rocked with a white short skirt. Make an inverted triangle line on the shirt then cut out the marked area.
9. DIY Ripped Shirts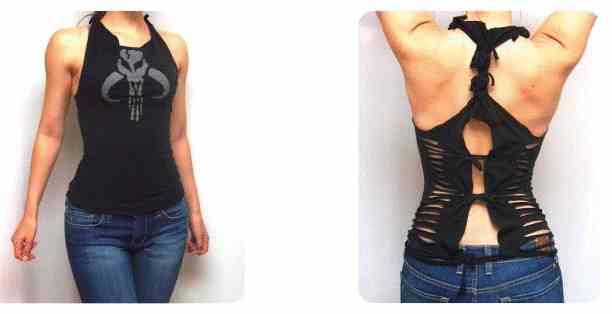 This is a t-shirt transformed into a simple tank top with distressed sides and something that looks like a straight twist through to the neck. Cut off the sleeves and collar then tie the back to make a tank top. Rip the edges and you are good to go. There are other styles you can use.
10. How To Destroy Your Denim Shirt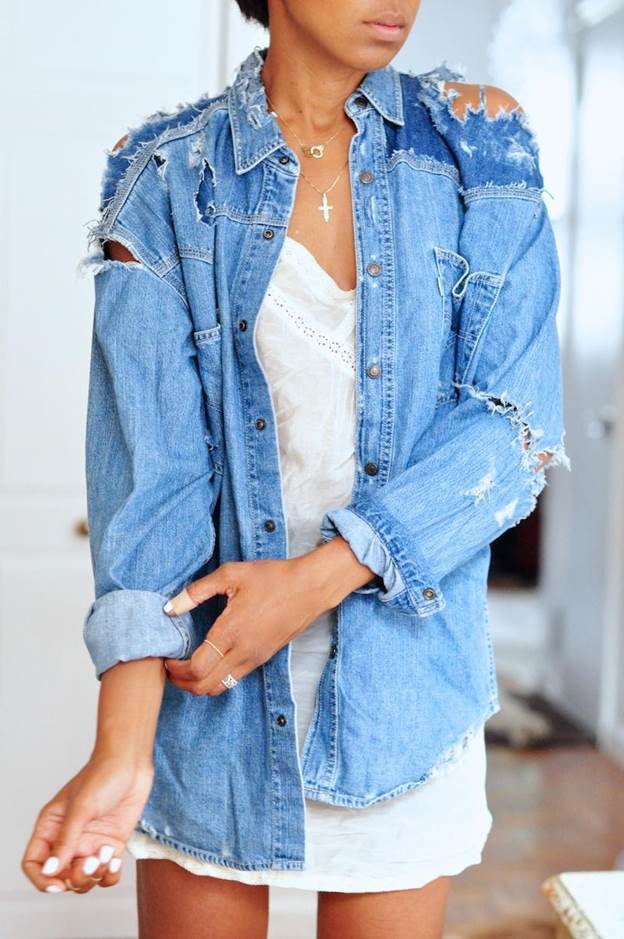 So, you just got a normal denim jacket and you are looking at ripping it? Here's some good news, your denim can also be transformed into ripped denim. You can use a grater to destroy the shirt from the shoulder and anywhere else you want, this tutorial will guide you.
11. DIY Ripped Back T-shirt
The back of this shirt is totally ripped and it looks like a singlet. Lay the shirt on a flat surface and cut the sleeve. Then fold the back into two and slice into different segments. To make that design, make a loop then pull through and make another loop.
12. DIY Distressed T-shirt
This DIY ripped tee can be transformed into an open chest cropped top. To make this, cut off the collar then cut strips in the middle and the base of the top. When cutting the base, make different strips that won't be detached.
13. How To Cut A Zumba Shirt
This is a Zumba shirt that can be used for a carnival. It is ripped on the shoulders and the base. The lower parts are cut into strips that can dangle and sway when you move from side to side. The same thing goes for the shoulders but they are joined together already.
14. DIY Distressed Tee
Making a distressed shirt all by yourself can help you to customize it the way you want it. This is a black shirt with simple rips. This is made by using scissors to scrap the body of the tee-shirt. You can also make holes around the seam.
15. DIY Bow Sleeve T-shirt
This is a classic DIY ripped shirt that has 3 sets of rip by the shoulder and makes it look very fanciful. The edges of the rips are sealed with the fabric that was cut from it. This is something you will wear that will most definitely get attention from people around you.
16. Distressed Bleached T-shirt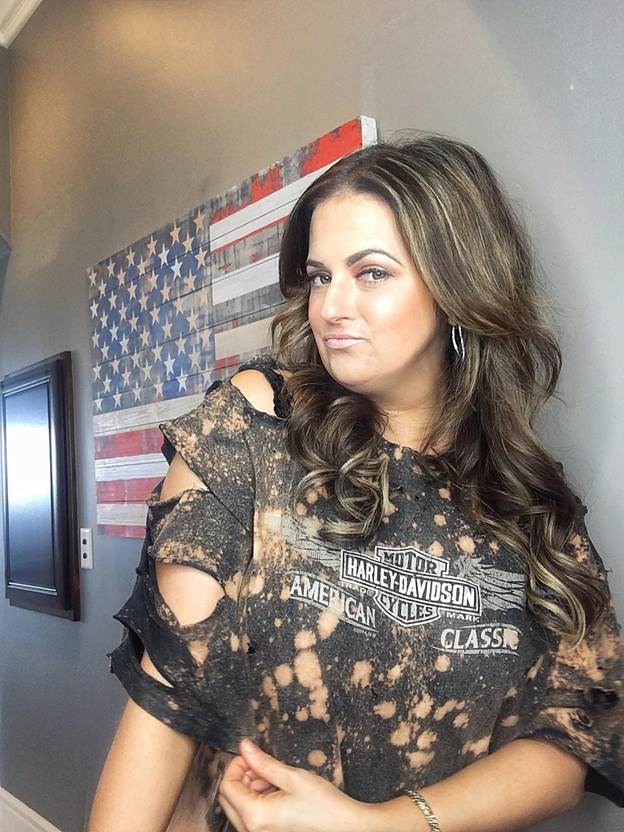 Apart from ripping off your black tee, you can also rip it to get really cool patterns. Cut out holes all over the arm through the mid part of the shirt then use a spray bottle of bleach to finish up.
17. How To Distress Denim With Razor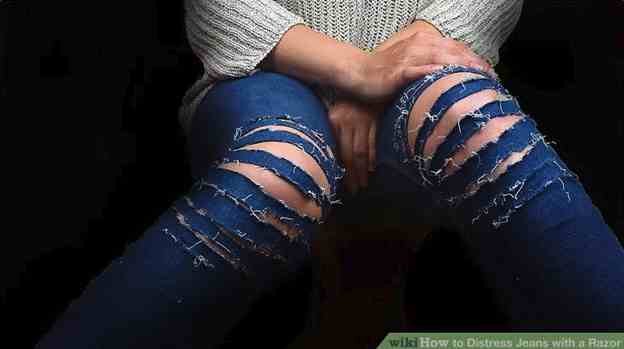 Here's a tutorial that will teach you how to cleanly distress denim with a razor. This DIY ripped jeans can be made by making a mark on the jean while you are wearing it. Cut alongside the marks you have been able to make on the jeans. Place on a flat surface and cut. Pull the thread apart to make natural holes.
18. How To Distress A T-shirt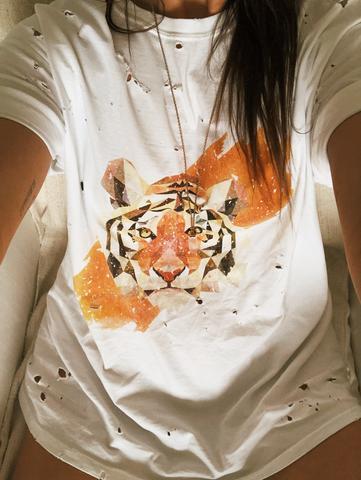 This classy white and patterned tee can be used to create a DIY ripped shirt. You can use a razor, sandpaper, and scissors to create what you want. You can use the razor for long slices, sandpaper for small holes, and scissors for large holes.
19. DIY Ripped Shirt Idea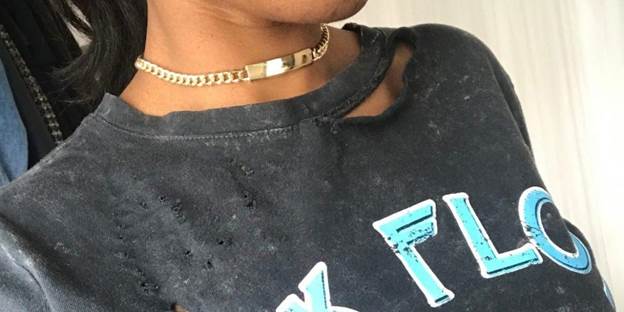 Now, this is a cute DIY ripped shirt idea. This DIY ripped shirt has a major part ripped apart at the side of the collar then little holes in other areas in the cloth. You will need to shred and bleach.
20. DIY Distressed Concert Tees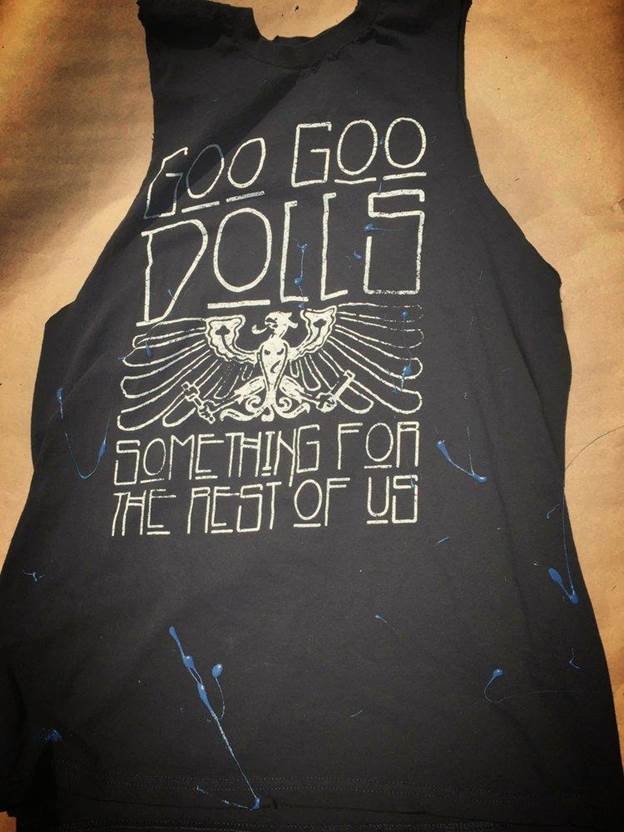 This looks like a singlet with different traces of paint on it. It is a vintage DIY ripped shirt that is made by cutting off the sleeves then making some cuts in the neckline. Don't forget to wash and dry the cloth before you paint and bleach.
21. Distressed Denim Shirt DIY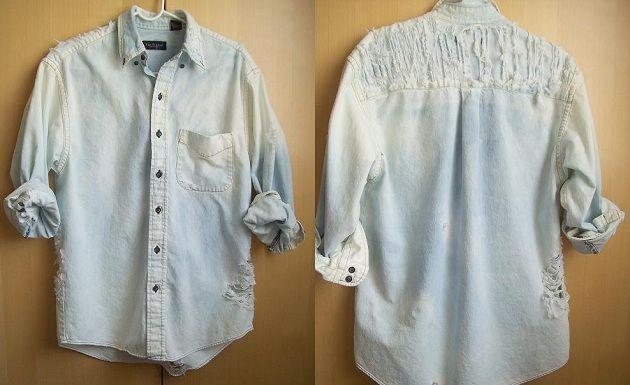 You don't have to rip this just anywhere. You can make it specific for the back, below the collar, and on the sides. Use sanding paper for the sides. To give it the light blue color, soak in bleach for a while.
22. How To Cut T-shirts To Look Torn
Turning your t-shirt to a distressed tee is quite easy to do. The entire back of the tee is ripped into different layers. To make this done, you have to fold in the middle and cut into the shirt gently. It doesn't need to be neat.
23. DIY Distressed Sweater
If you are interested in distressing your jeans or shirts then there is an easy DIY shirt idea that you can learn from. Use scissors to make holes in the shirt then use sandpaper to sand the edges of the sleeve.
24. DIY Ripped T-shirt Idea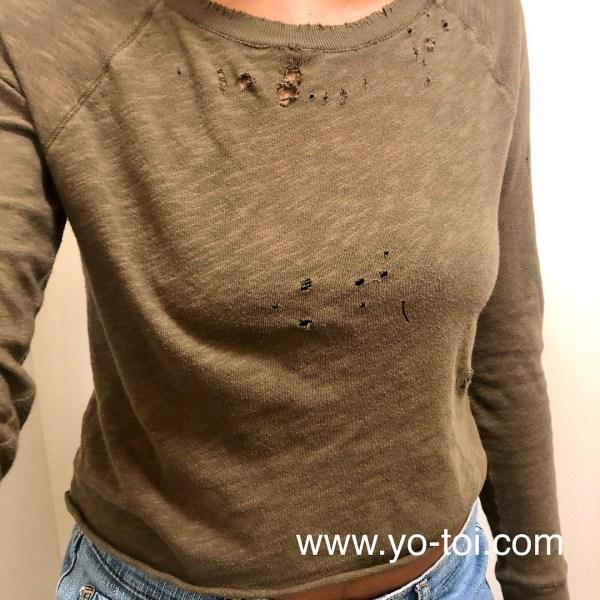 This is a long-sleeved brown sweater that can go well with any type of jeans. To create distress, you can use any sharp object to make holes. You can distress an old shirt but trust me, it would look a whole lot better if you did it with a new shirt.