Ribbons are very colorful and can be used for a lot of things. They may look too small but they can be used for a whole lot of creative things. This is a compilation of DIY ribbon craft ideas. You won't get lost with this at all.
These DIY ribbons are without any limit. You are free to make as many things as possible. It ranges from lampshades, flower bouquet, candleholders, and more.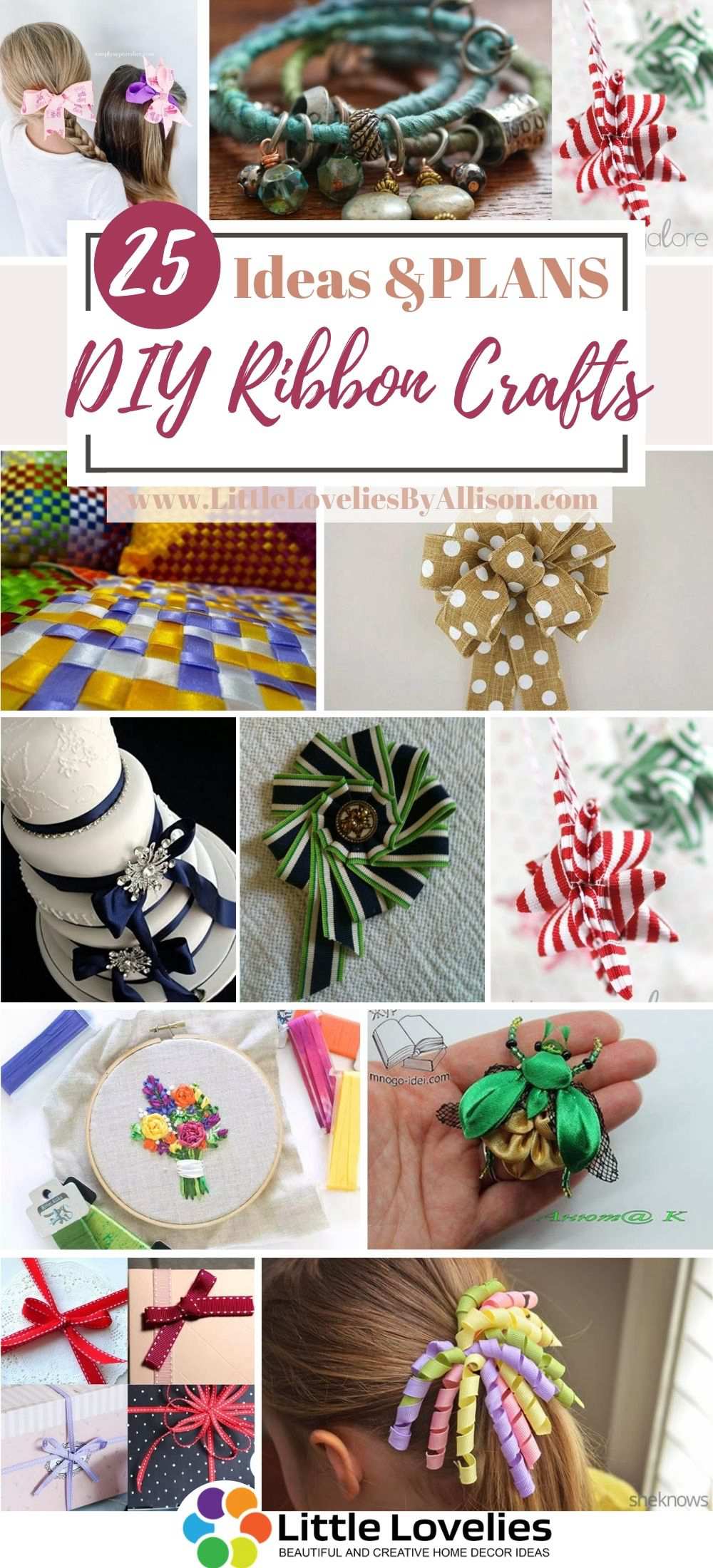 1. DIY Gift Wrap Ribbon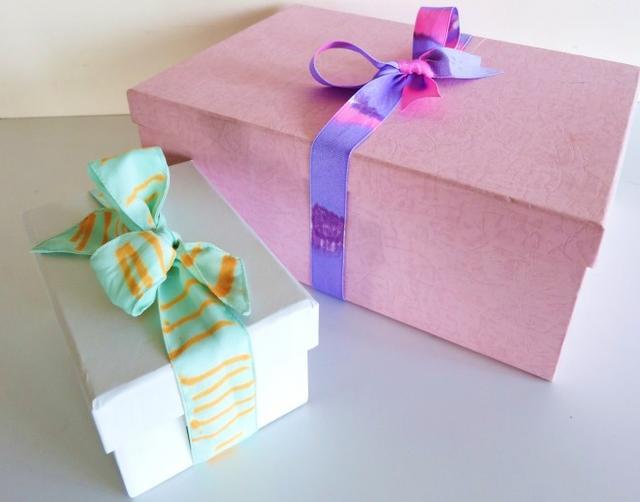 Ribbon craft ideas are limitless. You can decide to twist them or fold them or loop them into the most astonishing shapes they can get to. You can always treat yourself to a little bit of creativity. You can get this easily done with a marker and a felt pen.
2. DIY Ribbon Lampshade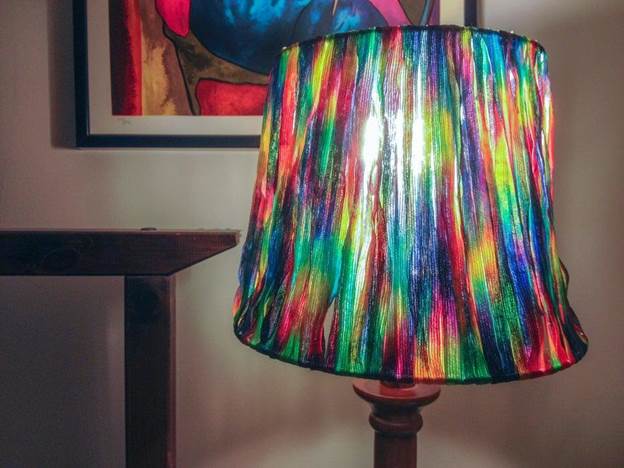 This lampshade is very easy to make and precious. This can be easily transformed into whatever color you wish it to be. You can even decide to use one shade of color to make it too. The structure of your shade is really important. Would you want to make it even?
3. DIY Ribbon Rings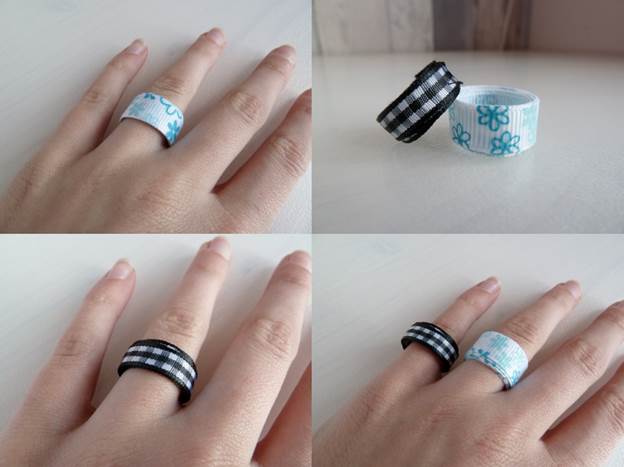 There are a lot of creative ideas that can come out of ribbons without you having to use a sewing machine for them. This cute ring can be crafted from a ribbon that probably could have been on the verge of being thrown away. Well, recycling has got us a better chance. Just roll and gum. It will stick better using a strong adhesive.
4. DIY Ribbon Embroidery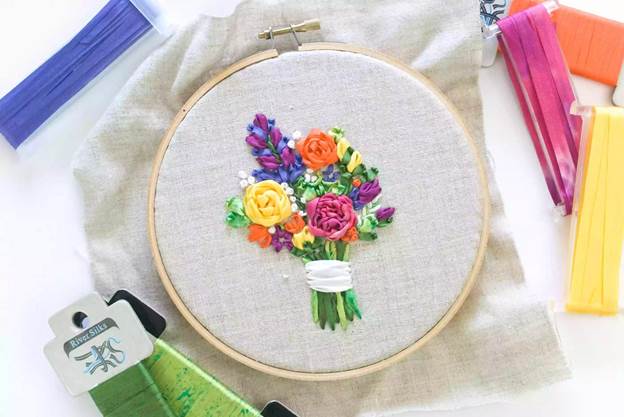 If you want to go creative then you need to take out time to do so. It doesn't always have to be in a rush. There are a lot of beautiful ideas that can be spurred by the creative eye. You can work with silk ribbons to get this beautiful embroidery done.
5. How To Make A Rainbow Cloud Using Ribbon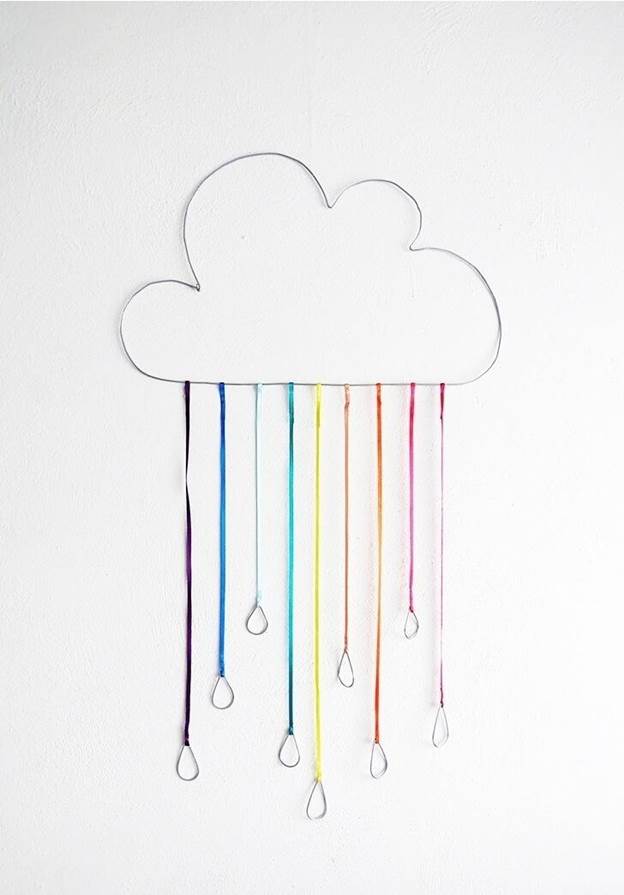 In my previous house, I had always loved to do the decorations myself. Form the living room to the kitchen and from there to the rooms. The entire house was fully decorated using DIY ribbons. They were very easy and natural to recreate and they did not as much as cost a fortune. The wire can be a little difficult to work with but have a little patience.
6. How To Make Curly Ribbon Hair Bows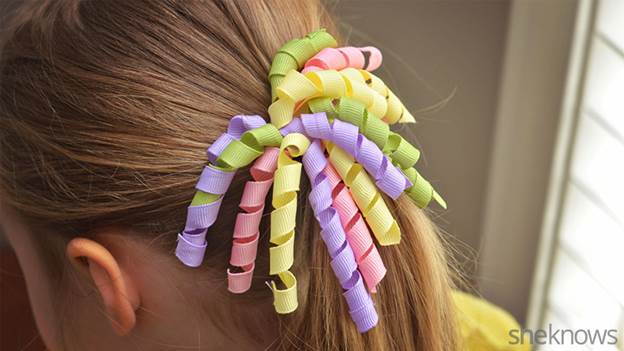 With ribbons, you can make beautiful curly hair bows. Feel free to use different colors. This tutorial will show you how to make perfect curly ribbon hair bows. The making process is quite easy to follow.
7. How To Tie A Loopy Bow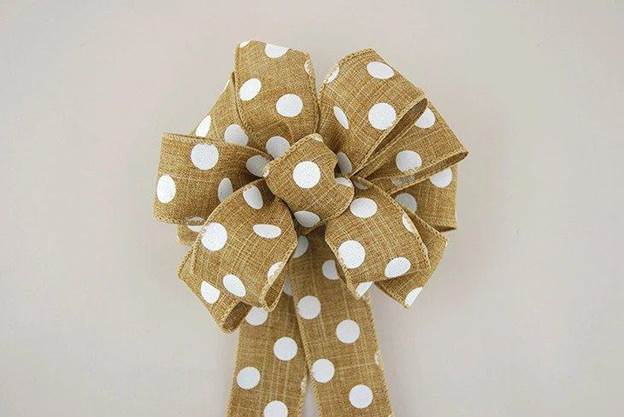 There are always cases of having extra rows of ribbons in the house. A good number of people have these. Instead of trashing them out, you can create something wonderful out of all of them which will be extra appealing and last a long while. All you need is a ribbon, wire, scissors, and wire cutters. Easy peasy!
8. DIY Beetle From Satin Ribbon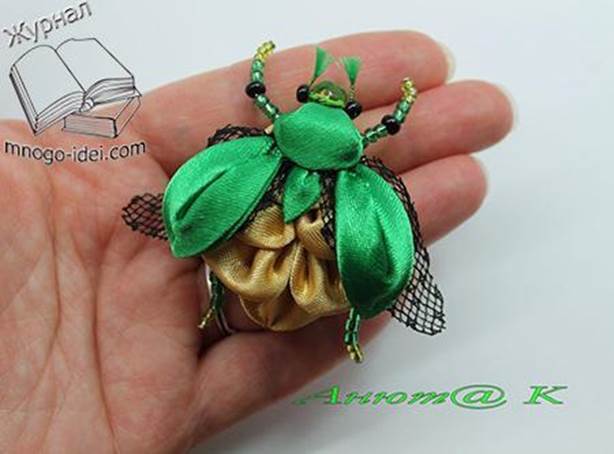 People tend to associate ribbons with the wrapping of gifts because this is mostly what is used for it. There are a lot of creative sides to ideas using ribbons. Test your mind and see what can come out of it. You can add some colors to yours with crystal beads.
9. How To Recycle An Old Lampshade Into A Chandelier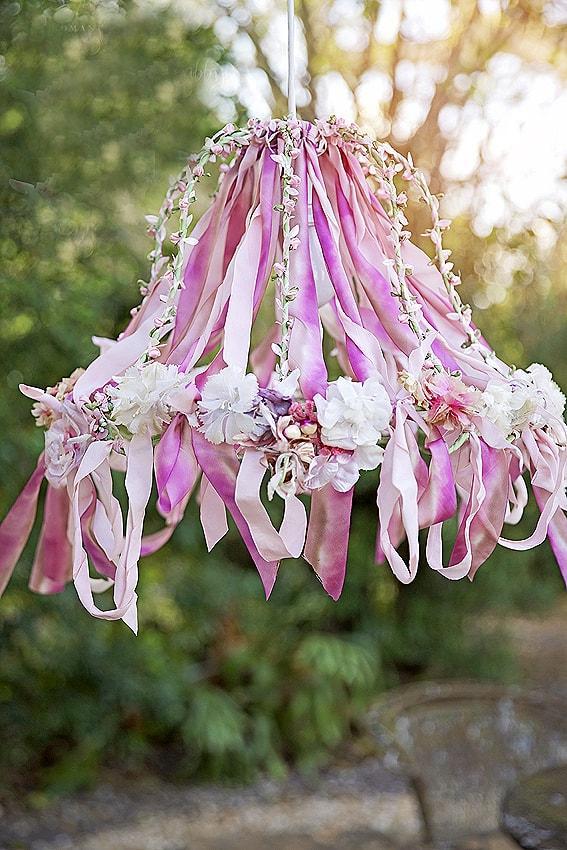 There are a thousand and one ways to recycle leftover ribbons to become something of purpose and will end up lasting a pretty long time. Creativity will change our mindset of life and will change the way we look at things. You can add some more ribbons to yours to make it full and colorful.
10. DIY 30-Minute Farmhouse Wreath Under $10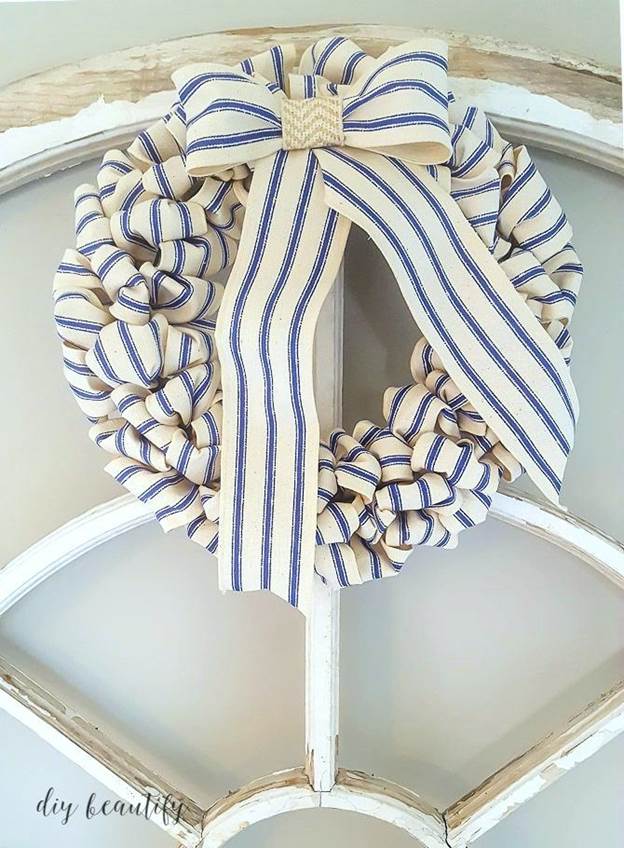 It is very possible to transform ribbons into anything you want to turn them into. There are a good number of things like hair bows, chandeliers, lampstands, and wall art, and so on. You can put some life to a dead ribbon and without any cost. You will need to do a lot of twisting and wrapping.
11. DIY Simple Ribbon Hair Bow
Do you have any leftover ribbons and old pieces? You can turn them into anything you want. These easy to make DIY ribbons are very affordable. You don't need an extra cost to get this beautiful piece to be all yours and guess what, you can do all of these by yourself. If you are afraid of it drifting apart then you can add a little bit of glue to it.
12. How To Make A Fork Bow
I found this amazing guide that shows you how to make a fork bow. As beautiful as this looks, it is also very easy to make. Unless you are looking at making a lot of fork bows, the time taken to complete one is quite short.
13. Realistic Ribbon Roses
This pretty ribbon rose is perfect for your home decorations. You can decide to spice it up to suit what you want to use them for. But on a normal day, it is simple and beautiful just the way it is. While folding the edges of the ribbons, try to make them as firm as possible if not they may give way from the center.
14. Sunflower Ribbon Rose DIY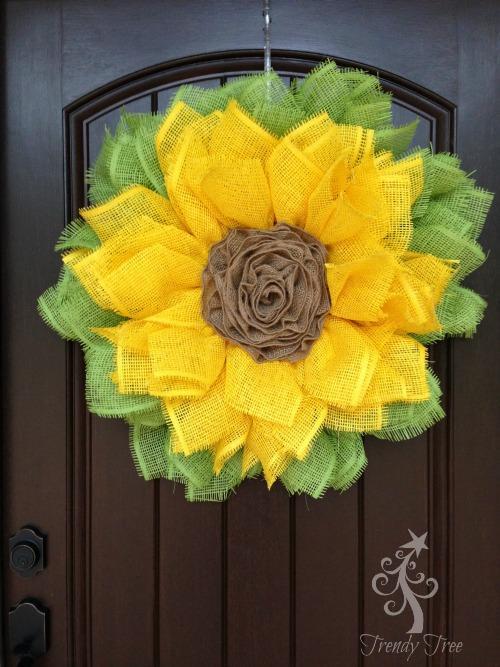 If you have a flair for creativity then you need to try out this beautiful colored sunflower. You can use ribbons to create a stunning door design for the season. You can also connect using chenille stems or floral wire. It makes it a lot neater.
15. DIY Ribbon Cushions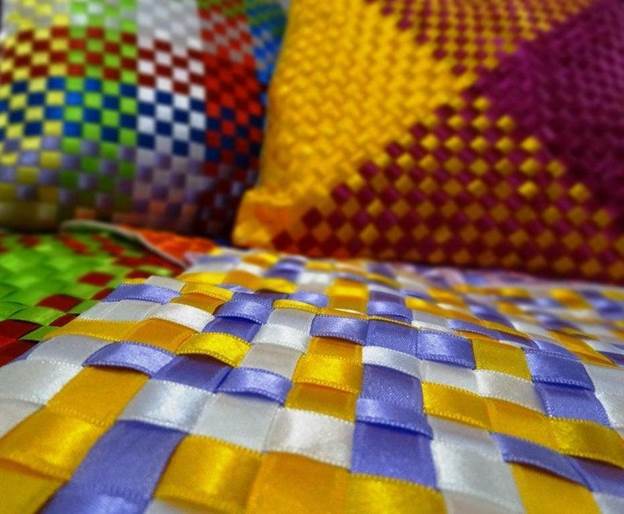 This is far more like one of the most jaw-dropping things I have gotten to see in a pretty long time. This cushion is made from ribbons that are matted creatively. The use of different colors is just the spice for this awesome beauty. Well, you will need a sewing machine to get this all completed.
16. DIY Easy Ribbon Hair Bow
Are you tired of using the conventional hair packs that are available in the stores? There are a bunch of other creative ideas that can be used to create something stunning. What a prudent and relaxed way to make a hair decoration for yourself. Use a comfortable hair clip or an elastic.
17. How To Make A Ribbon Cockade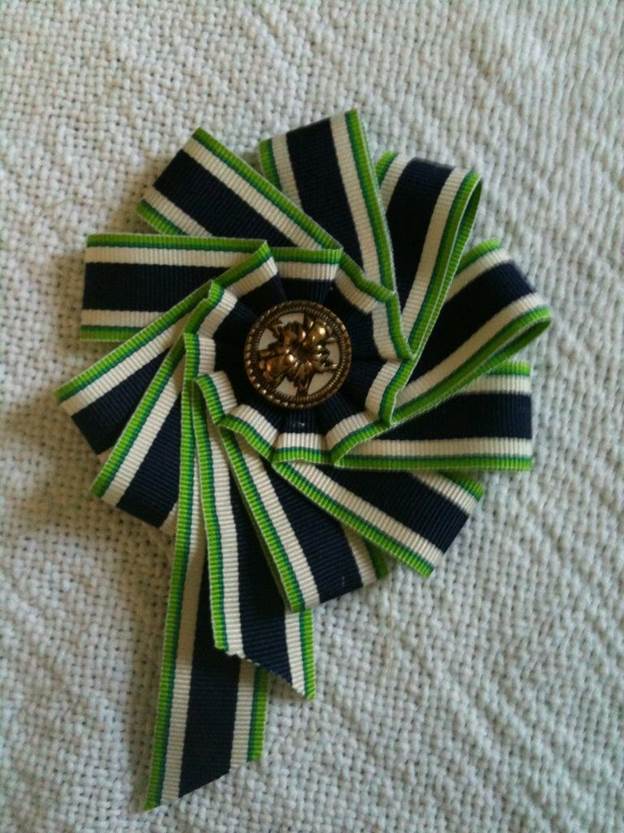 You can always create something new out of the old with the DIY ribbons. Your children can all have this beautifully handcrafted for them for school purposes. They will be the talk of the whole school. Try waxing the thread to reduce twisting.
18. Christmas Ribbon Star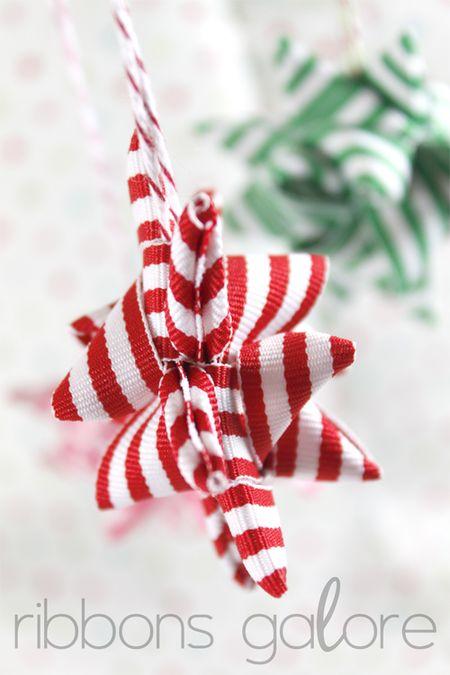 Your Christmas decorations just got better. You have the sole honor of decorating your Christmas tree or making your living room have the feel of handmade crafts. You will need a little bit more of some folding and twisting. But trust me, what will come out of this will certainly amaze you. You will need to iron the edges to hold the ribbon in place.
19. DIY Ribbon Textile Bracelet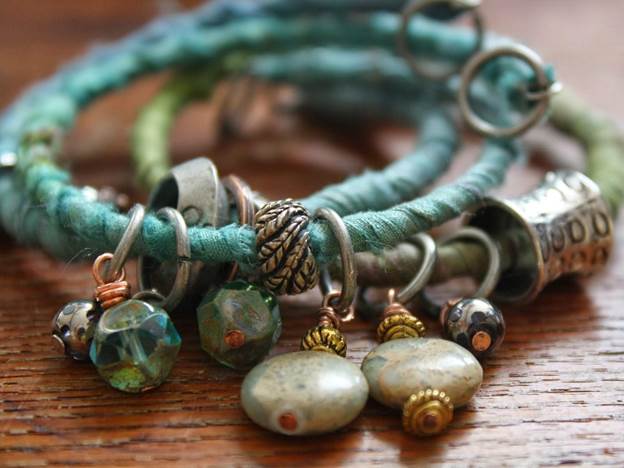 Adorn your wrist the best possible way you can by making DIY ribbons to suit your taste. This is made up of so many materials as embellishments, but don't be afraid, you can get them around. It is a lot more treasurable to make these than to buy them.
20. How To Easily DIY Ribbon Hair Bows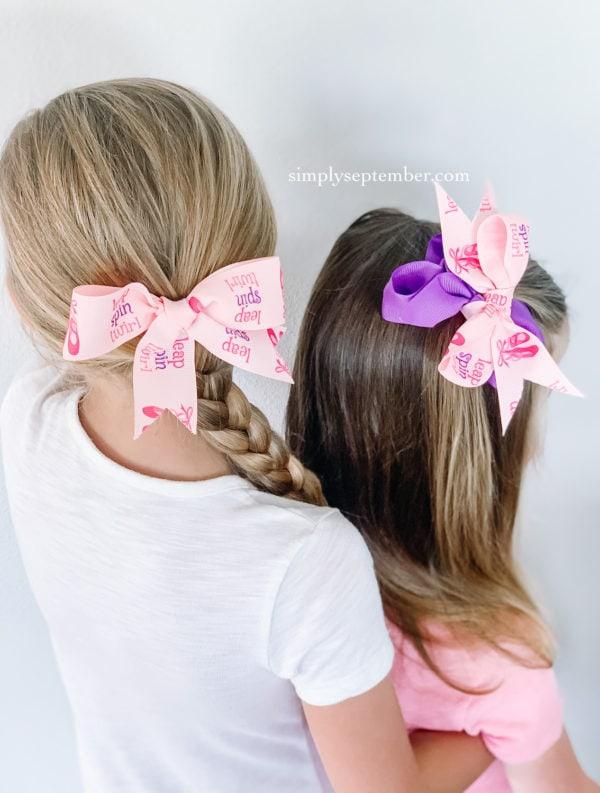 If you have ever tried lacing your shoe as a kid and succeeded, then, you can always put this to a test. It is somewhat a different story making a bow out of ribbons, but trust me, it is in no way different. That bunny ear trick you learned too will certainly be of much help.
21. DIY Friday Ribbon Curtain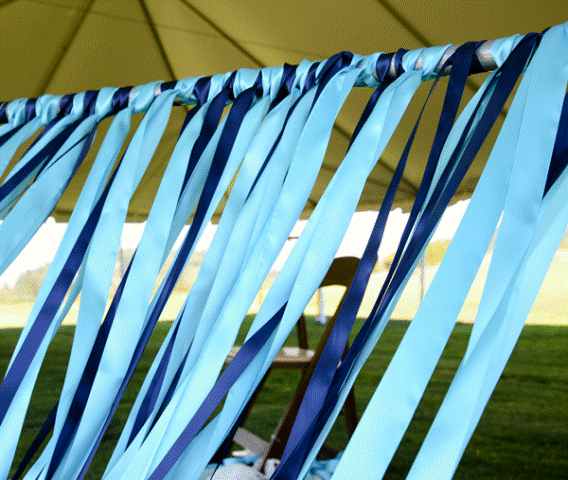 This is one of the simplest DIY ribbon crafts that you can come up with. Just wrap pieces of ribbons around a firm rope and design the tips to be creative.
22. DIY Ribbon Art
You can tweak the sizes of your ribbon a little while trying to cut them. Sometimes you would love a straight forward ribbon and other times, irregularity is cute.
23. DIY Ribbon Flower With Beads
Creativity just got heated up. If you are not good with the machine then try this out. All you will need for sewing is a needle and a thread. Be sure to pick your choicest colors.
24. Satin Ribbon
Are you looking for the perfect ribbons to use for your cake design? I found these satin ribbons online and I think they are pretty amazing. They are also very affordable too.
25. Gross Grain Ribbon
These are made especially for that gift box or gift card. I love how affordable they are. If you are looking for ribbons with an extra touch of awesomeness, here is the one to purchase.