Are you looking for a cool accessory that you can DIY for your phone? Here's one to try out. I found a couple of amazing Popsocket ideas that would look great on your phone.
All you need to do is pick one or two DIY popsocket ideas and begin crafting. Trust me, they'll look amazing on your phone, and the best part is, it is easy to make.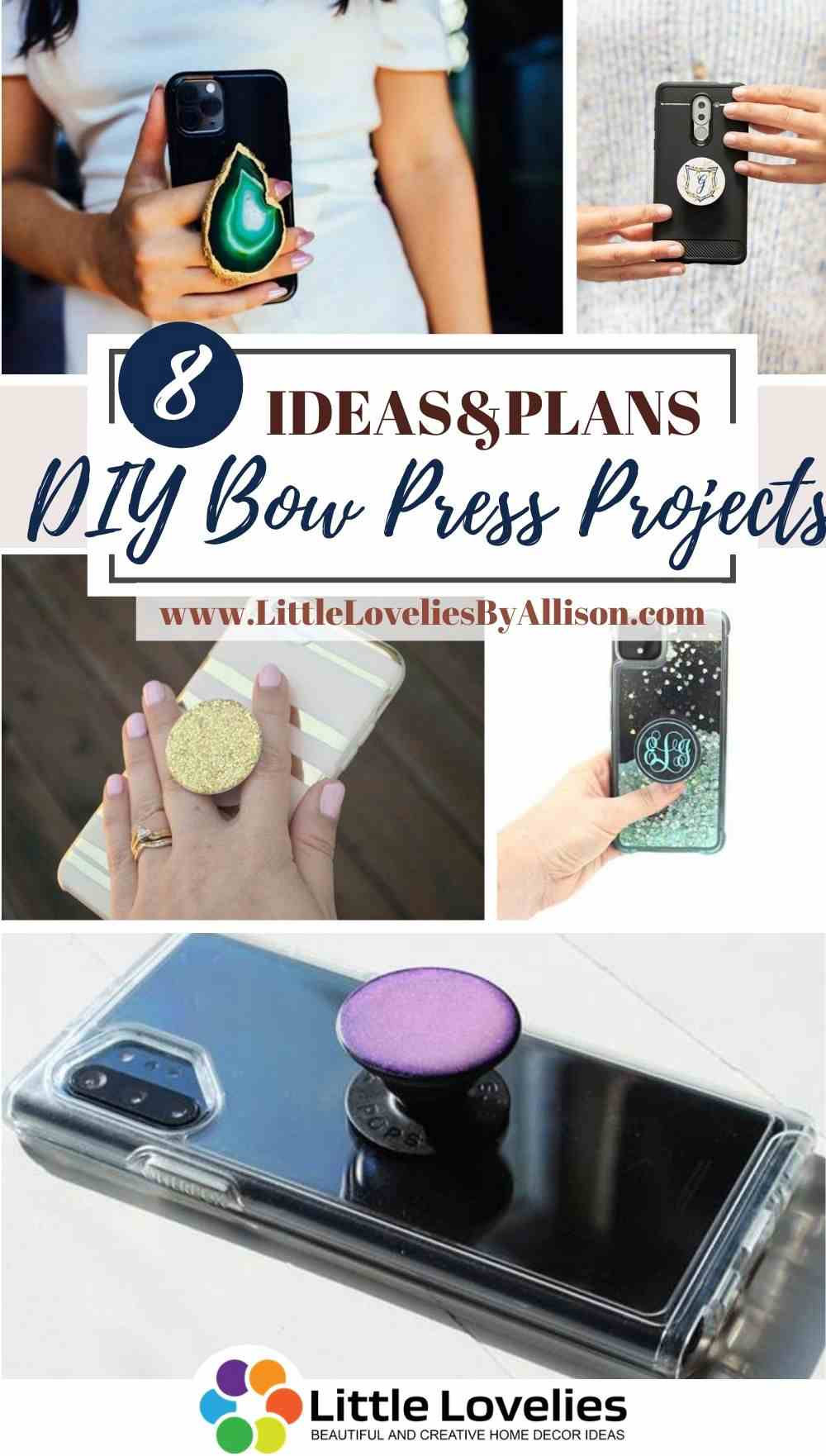 1. DIY Crystal Popsocket
So, after a few minutes of research on this, you shouldn't expect to create a brand new pop socket, but customize the one that you already have to make it have that crystal look. You will need to spend money on this because you might need to buy some quarts that are translucent, with several types of colors.
You will be using polished agate slices that you can customize to place on the grip that you get for your phone. The first thing you should think of buying is the phone pouch, then the grip, and then with this guide customize the agate slices to whichever color you prefer.
2. DIY Popsocket With Cricut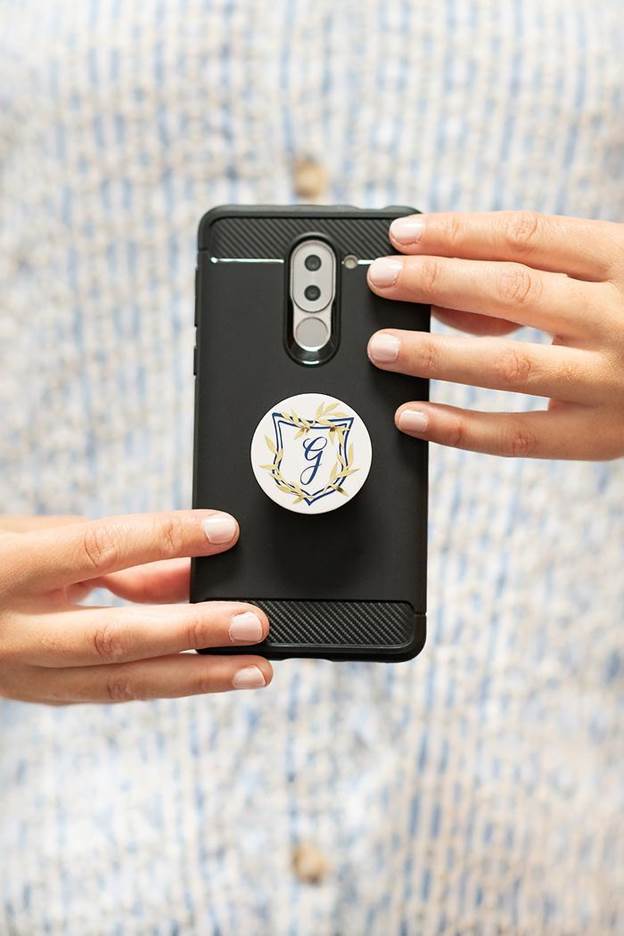 I appreciate the idea behind this pop socket that comes with circuits, and I'm sure you will too. To get your hands on this pop socket, you need to purchase the Cricut explore air 2 Martha Stewart edition, this can only be found at Micheal's stores, however, you can find it elsewhere if you are lucky enough.
You will have blind sockets which you can print and fill with whichever design you want. The first step is in acquiring the machine then, the rest of the job will be easy.
3. DIY Popsockets From Scratch
With this guide, you are going to be making this pop socket from scratch with a few amazing tools. You can also learn to design a pop socket that you might have already made yourself, but the focus is making from scratch so let me show you how it's done.
Get a suction pop, you can get as many as you want. Then, get an E6000 glue and fill the suction pop middle with the glue. You will also need a needle, a hot glue gun, masking tape, spray paint, and water. This process won't take you up to 20muntes and you will be done.
4. DIY Popsocket With Water Bottle
To get the idea on how to make this pop socket with a water bottle you need to have a water bottle close by, scissors, some markers of your favorite colors for decoration, a paper plate and you are good to go.
The first step is to crumple the empty water bottle, then cut out the top part with your scissors. It's the water bottle cap top that you will be using, so cut it out neatly.  Then, get our paper pate, flip it upside down, and draw out a circle. After that the remaining process is just too simple, you will be done with it in no time.
5. DIY Removable Popsocket
It is good to have a removable pop socket, in case you want to change your phone pouch or change the design. Pop sockets are not that expensive, for 10dollars you can buy one at a store, but if you have these materials at home, you should try making one at home.
You need an empty water bottle, a hot glue gun, a pair of scissors, a pen to make markings, craft foam, or cardboard, depending on what you have available at home, and paper. The paper can be a plain one so that you can put your designs on it, or you can just get a designed paper.
So, the rest of the process involves cutting, drawing, and gluing, which shouldn't be too hard for you, in minutes you should be done.
6. DIY Resin Popsocket
Making a pop socket with resin, actually involves you going to a store and buying the resin, but if you can make one at home, even better. Get your resin ready and shop for some extra supplies like mixing cups and stirring sticks, a bank pop socket, color shift pigment, which can be bought at Amazon, and then, the resin, or buy an Envirotex lite high gloss resin. The color shift pigment is already filled with sparkles and glitters.
7. How To Make A Popsocket Out Of Cardboard
This basically involves some drawing and measurement on paper, because the way the pop socket pops in and out of the back of the pouch as you installed it is fascinating. Get a blank piece of paper, preferably a white background, draw a rectangle 5mm high and 13cm long.
Draw up 2cm and across 12cm and divide it into 4 sections of 3cm each. Follow the guide and you will understand the measurements clearly, it's not difficult, just focus and understand the measurement before proceeding to cut out anything.
8. DIY Mega Glitter Pop Socket
Go shopping for some amazing glitters, or if you have some already then, you are good to go. You might not learn how to make a pop socket from scratch, but you will learn how to customize yours with glitters.
The first step is buying the glitter, preferably the mod podge mega glitter then, your pop socket. You need to get a plain white pop socket to do it correctly. All you have to do after you got your plain white glitter is to cover the top of the pop socket with the glitter, and that is all for this guide.
9. DIY Monogrammed Pop Socket
Creating a monogrammed pop socket may sound complex, but it's easy and simple to create. You will only spend 10 minutes on this process, and you will come out with an amazing monogrammed pop socket that seemed difficult at first.
You need a silhouette cutting mat, weeding hook, adhesive vinyl (mint), transfer tape, the pop socket, silhouette studio, Silhouette CAMEO4, and the monogram script design #81300. Use the silhouette studio and the other silhouette program to create your design, then print and apply on the popsocket.
Conclusion
Instead of using a boring pop socket for your device, I would suggest adding some life to the pop socket, the ideas listed in this guide are pretty much easy to follow. All you would need are the tools and materials for making them.
Also, feel free to customize your pop socket to your taste. Thanks for stopping by.