Do you want to build a DIY Pool slide for fun times? You have arrived at the right place. We have listed 15 amazingly outstanding plans that you can try out. A pool slide is a sporty way to have fun while at the pool or waterside.
The steps given below are guides that will help you to make your pool slide. That doesn't mean you can't get creative, you can also have your unique idea all set up too. So, without further ado let us head on to the part where we show you some of the most amazing DIY pool slide plans we were able to find.
Note: Your safety is our topmost concern! You should take your time while building a pool slide, do not try to make one in a hurry, a silly mistake can cause a fatal injury. If you are not handy with tools and creating things, you should seek help from professionals.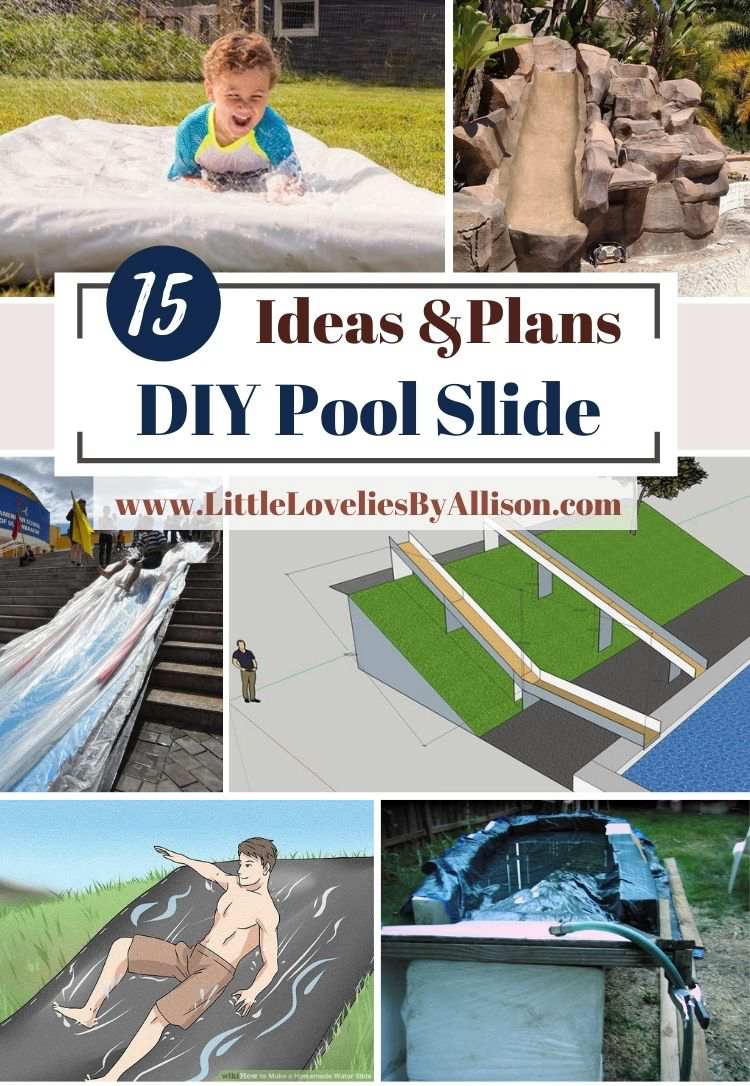 1. DIY Pool Slide
This is an awesome way to enjoy your swimming pool. Right here you're going to see how you can use a playground slide to your advantage. Firstly you're going to take off the old boards from the playground slide to enable you to make yours. For this project, you will need a lot of wood for the slide's base. You will also need a bunch of tools for the making process. This tutorial is easy to follow if you know your way around woodworking.
2. DIY Backyard Water Slide
You're going to be making a turbo slide off an old swing set. You'll need to get some boards or four by four kinds of wood that will help you erect this turbo slide. So you'll build the slide on the deck in the corner of your pool to get started or any other way you figure out. The video explains in detail how to make a DIY backyard water slide. Feel free to repeat, pause or rewind the video tutorial as many times as you want in order to get the hang of the making process.
3. DIY Backyard Water Slide
This is a more erected kind of water slide. It is also great for diving since it is way high up there before going down the slide. To get this down you'll need to have your carpentry skill set ready for optimization. Get your set of sturdy wood as well as boards for the slide and get building to have full fun at your pool.
4. How To Make A Concrete Water Slide
So here's a water slide made using concrete and trust me this is a whole lot of work, time, and energy exerted here. This is a 37-foot slide constructed around the pool. Get your cement ready for use and get working. Good luck with that!
5. DIY Water Slide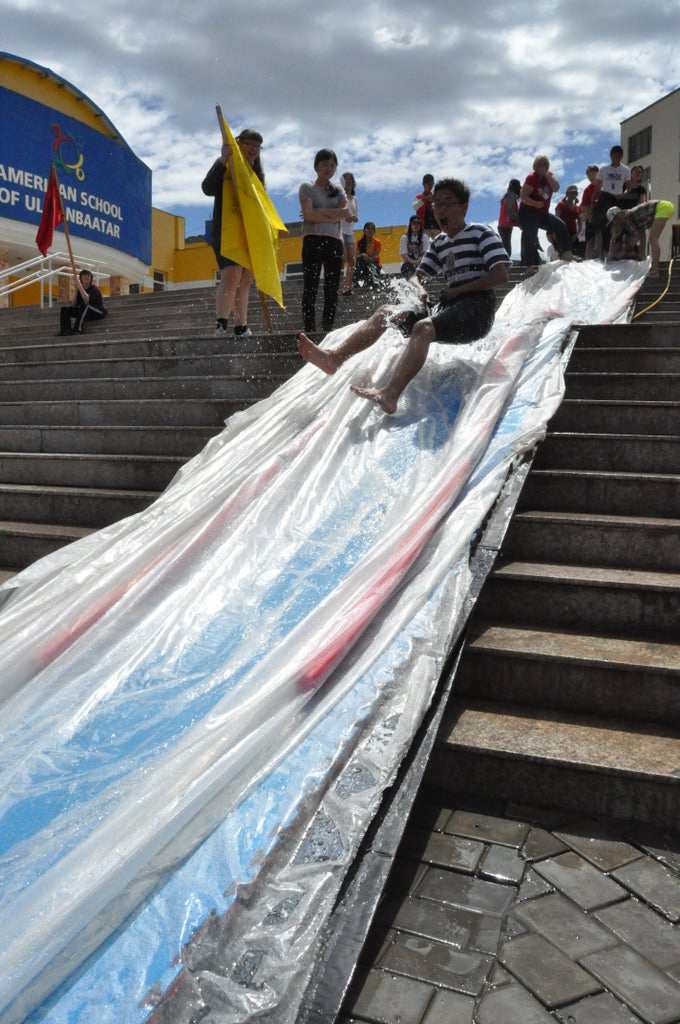 It gets really exciting when sliding down the pool or on a water slide, the joy is unspeakable. These items were ideal for this project; Plywood, Padding (you could use carpeting, carpet padding, camp mattress pads, the interlocking alphabet children's mats), Pool noodles (small, giant, LED-lit, glow in the dark), plastic sheeting, tape, garbage bags, stairs, hose, and water. This list may have to be modified to suit your site and needs.
See also: 12 DIY Above Ground Pool Ideas
6. DIY Backyard Water Slide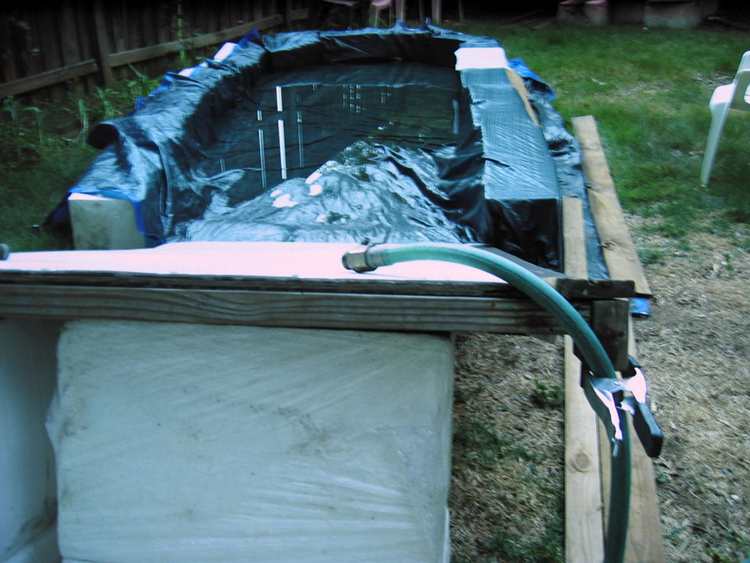 With your pool in the backyard, it may seem quite boring jumping in and out of the pool, so something like a slide should give high spirits when next you think of having fun. This slide is made out of some items that were available at the yard and the required materials are drill, screws, wood, foam blocks, bubble wrap, hoses, tarp, laminated Surface(Plastic/Laminated Wood), and clamps.
7. DIY Pool Water Slide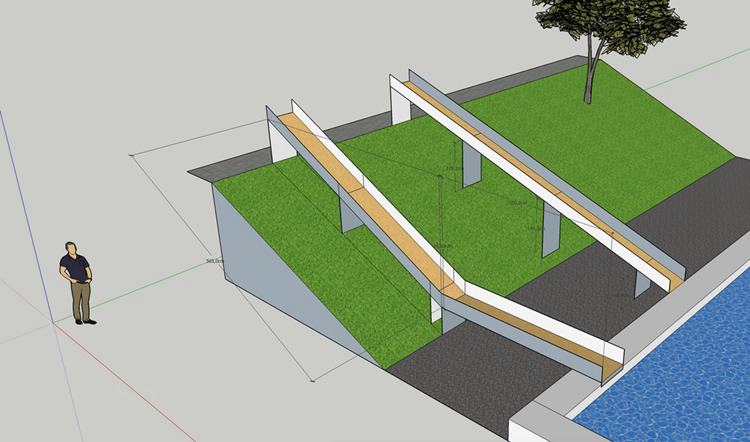 If you have a pool that is by a hillside just as what we have here, then you'll have no troubles getting this pool slide done because the hill gives a foreknowledge of what should be done. But then what you will need is dependent on your requirement and circumstance that will fit your pool spec. Creativity comes to mind when dealing with landscapes like this. Feel free to request help from friends who are handy.
8. How To DIY A Pool Slide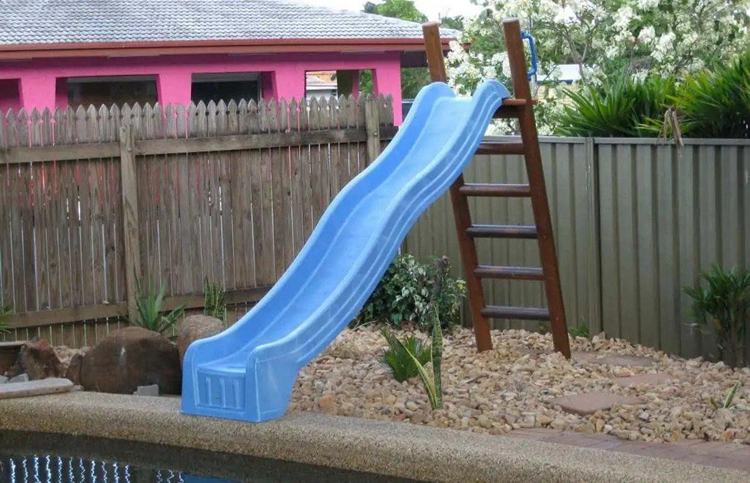 The concept presented here will assist you in lowering the cost of purchasing a pool slide. You'll need to attach a playground slide to the edge of your pool, as well as build a platform from which people can climb to the top of the slide.
While water is not required for the slide to function, you can add plumbing to run water there if you prefer. The build process isn't going to be very easy but it would be completely worth it in the end. If you are having issues making this by yourself, you might want to request some help from friends.
9. DIY Homemade Water Slide
This would be great and awesome if you have a pool located downhill with a hill just by it. With a trampoline laid on the ground or whatever you deem fit, get your water hose ready because you'll be extracting water from the pool for your water slide use. Then it's fun, fun, fun, all the way. This homemade water slide looks pretty amazing, the creators used a heavy-duty tarp which can be purchased at your local stores. However, this project is for a water park, it might not be ideal for a pool.
See also: 14 DIY Pool Filter Ideas
10. DIY Pipe Slides For Pool
This isn't just a slide with a straight form. This is a pipe slide that measures thirty-six inches and about 20 feet long and it is erected with a wooden platform. This culvert pipe slide is great for kids as they easily go through the pipe without being worried about their size. So allow this video to tutor you on how you can have yours too.
11. DIY Homemade Water Slide
So who's ready for a bumpy ride down the pool? We've got this for you. Here's a homemade bumpy water slide that is eight feet high and twenty-one feet long. It also has a raised platform, so your slide isn't low to the ground.
12. DIY Pool Slide Idea
You can have fun with your kids using this simple pool slide idea provided in this video. It's a portable pool slide and doesn't require much. Just purchase a slide from your preferred store and creatively link it up with the children's pool. In this video, the slide is placed on the wall which is firm enough to hold the children's weight. However, this must be done under strict supervision.
13. DIY Backyard Water Slide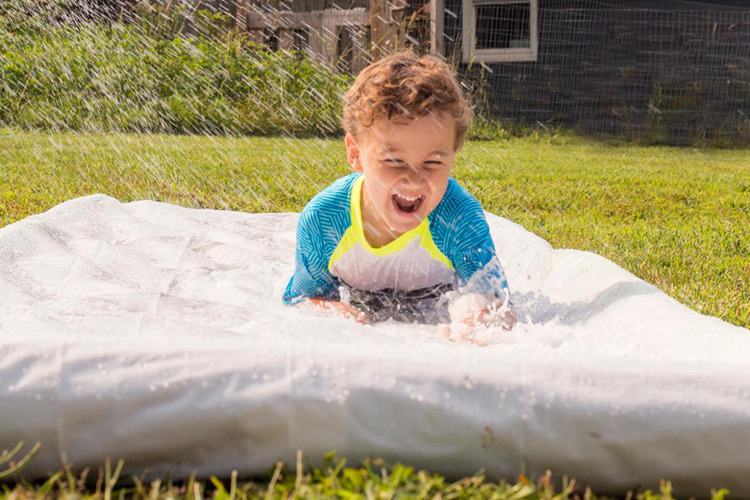 It's always great to cool off during the hot summer and swimming or water slides are one of those ways to cool off. Move on to make this inexpensive water slide in your backyard and enjoy the chills with your kids or loved ones. For this project, you'll need 10 pool noodles, 1 mega pool noodle, 10' x 25', 6 mil* plastic, Velcro tape, scissors, 5-6 landscape staples or small tent stakes, and 2 sprinklers.
14. Homemade Water Slide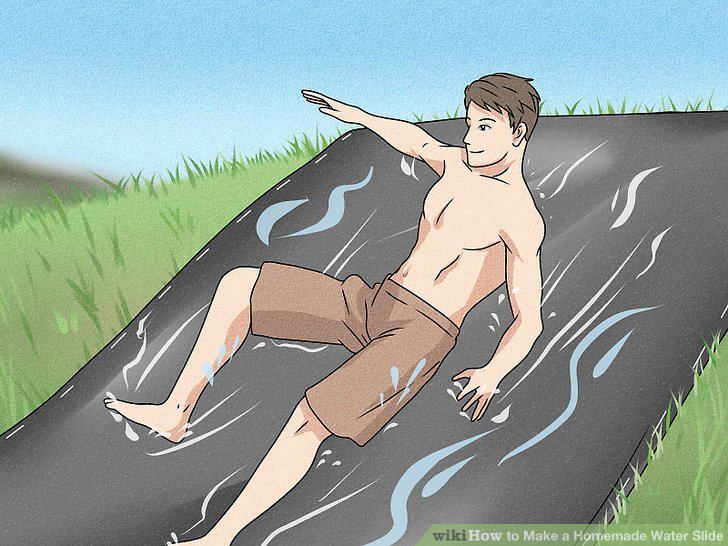 For children and adults alike, water slides are the ideal way to cool and have fun in hot summer months. You don't have to spend money on a water park and even buy a water slide in your backyard to enjoy this fun activity. Learn how to use some simple materials to make your water glide following these steps. This tutorial will show you 3 ways to make a homemade water slide. Converting these ideas for your pool won't hurt!
15. How To Make A Concrete Pool Slide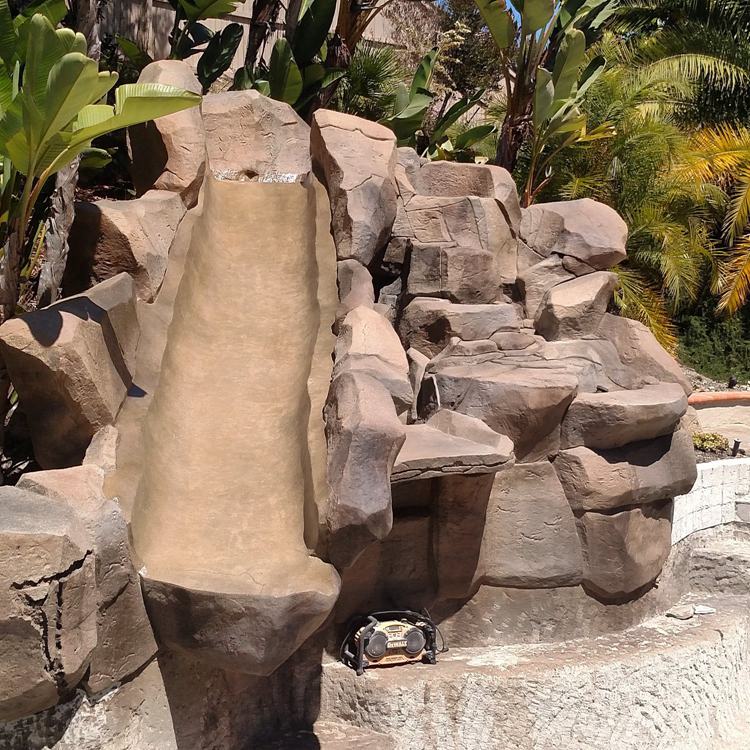 The swimming pool gets merrier when there's a slide, there's an air of excitement sliding all the way down. That's if they're built right. But If they're not, trust me they can be a real pain in the butt. This Concrete pool slide seems to be complex and requires a special skill set. Until then be sure of the kind of slide you'd love. Either a straight slide, curved slide, zig-zag slide, or multi-turning slide.
Conclusion
I hope you were able to discover which one of these best suits your taste. Well, I guess you can now try out your slides with your friends, siblings, kids, and loved ones. Feel free to use the comments section below to leave your contributions or questions related to this article. Remember, as fun as a pool slide might sound, it can pose a threat to life if not made properly. Be careful! Thanks for stopping by, just before you leave, we would love it if you shared this article with your friends and family who own a pool and want a homemade slide.