Welcome to an amazing DIY that will help you clean and remove debris and other contaminants from your pool with ease. It's super easy to build a DIY Pool Skimmer and with the guides on this list below, there are several ways that this can be done with a few basic materials.
It's fun and way better to make a pool skimmer by yourself than buying one that might not last as long as you want it to, then you'll have to buy it again. So, without further ado, let's dive in and see the list of pool skimmers we have available.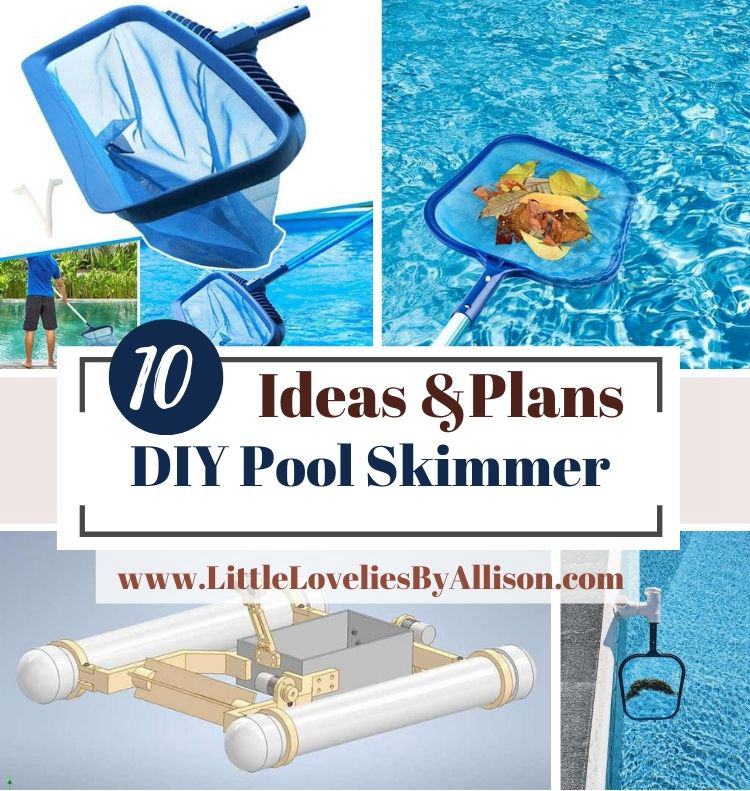 1. DIY Pool Bug Skimmer
This is the simplest, cheapest, and fastest pool skimmer ever made. You need to spend a dime. Naturally, a pool skimmer might go for $15 and above, but you can make this pool skimmer with just $0. All you need is a wire cloth hanger, a safety vest that has tiny holes on it, a needle, thread. You will stretch the wire hanger and sew the safety vest to the wire hanger firmly.
2. DIY Effortless Pool Skimmer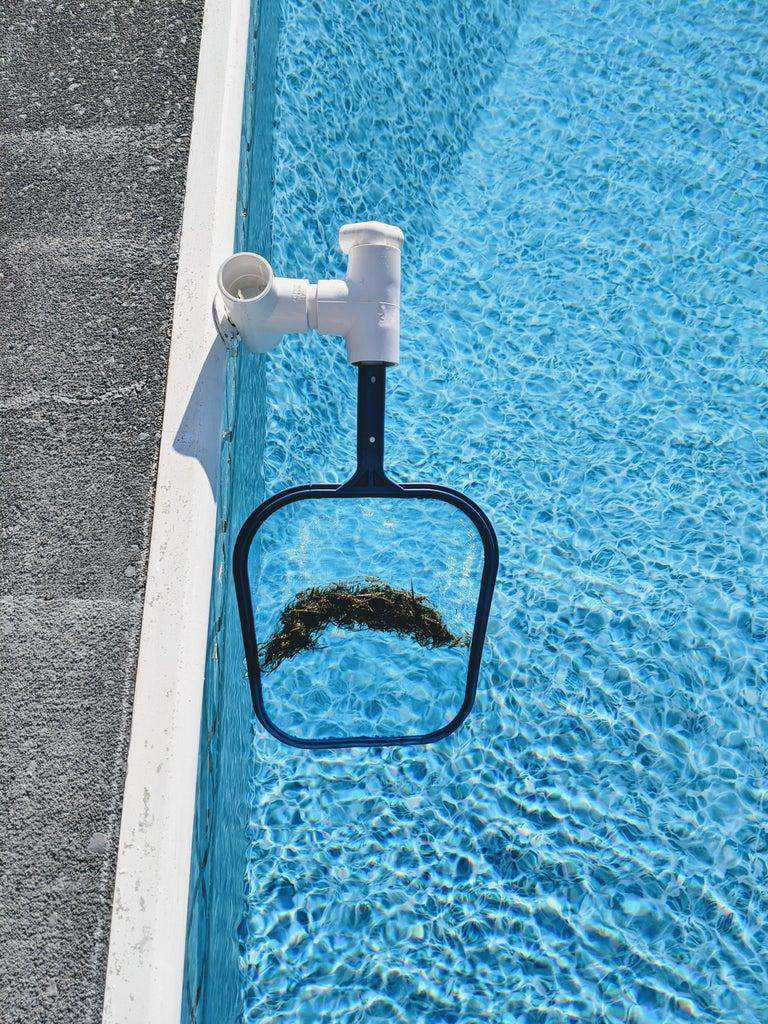 This is another pool skimmer that can be made with just PVC pipe, PVC pipe tee connectors, aluminum screws, PVC cutter, screwdriver, and PVC glue. The making process takes four easy steps and it's quite simple to build and super perfect for a beginner. It's pretty functional and worth the wait.
3. Homemade DIY Pool Skimmer
This is an amazing standardly built pool skimmer. It completely sucks out all the dirt from your pool and leaves it squeaky. The creator used an old pump machine and connected it with PVC, and voila! He had a new functional pool skimmer. If you have an old tape pump like that at home, then this guide makes your job a lot easier.
See also: 15 DIY Pool Slide Ideas
4. DIY Pool Skimmer
The creator of this video guide got his pool and it came with a filter set up. It was great so far, but after a while, it would clog up a lot daily. So the creator decided to make a pool skimmer that will remove dirt and clean your pool without clogging. This pool skimmer idea is superb and it's super functional. The creator made an automatic pool skimmer that can be put in the pool to do its job and when it's done, you can easily remove it from the pool. This pool skimmer is pretty easy and simple to build.
5. DIY Pool Skimmer Robot
You don't need to be present to walk around and clean the pool by yourself every time, if you have other pressing business to attend to, you can get a few materials and tools to make a robot that will go around the pool and clean all the contaminants and debris on the surface of your pool. This machine is quite easy to make, just a few materials like a collection of some 3D printer parts, PVC pipes, PVC caps, an 18 AA battery pack, 1 ultrasonic sensor, 2 jameco reliapro motors, 1 h-bridge IC, and a few other supplies.
6. Above Ground Pool Skimmer
This is a nice and very affordable net swinging left-catching above-ground pool skimmer. You can check the link and purchase this product for a good rate. It's functional and pretty durable. I would highly recommend it.
7. DIY Pool Skimmer
This video guide is meant to help those that have a broken pool skimmer or those that have a small pool and no skimmer at all. It's not the best to always buy and replace a broken pool skimmer, that's why with the help of this guide, you will fix that problem and gain the knowledge to even make a new skimmer anytime. You can also make a skimmer that will fit your pool. Size, bid it's small.
8. Homemade Pool Skimmer
The creator of this video guide made a pool skimmer using a pour-out container, PVC pipe and other supplies. This is a simple project. The skimmer can be made in various sizes, and it's super effective. Once you have the materials ready, the next step is to Assemble the pieces to form the skimmer. The assembling part of this project is the easiest, all you have to do is connect the pipes to the correct parts of the container, and test run your pool skimmer with confidence.
9. Heavy Duty Pool Skimmer
Here you can check this platform to see how you can get this product with ease. It's not expensive and it's quite easy to use, although you have to manually walk around your pool and remove the contaminants from the surface of the water.
10. DIY Pool Skimmer Under $10
With this video guide, you are going to learn how to build a pool skimmer for only $10. It's cheap, fast, and fun to build. First, you are going to need a container, any container size will do, depend on the size of your pool, a PVC pipe that is the same size as your vacuum hose, a drill, a drill bit that is the and size of your bolt, some wing nuts, bolts, washers, tape measure and lots more. The making process is super cool and easy to follow. You just need to understand the basics.
Conclusion
So far so good, this DIY project must have been quite helpful, and after going through the list of guides above, you must have a few pool skimmer ideas that you will use to make your perfect Pool skimmer. They are all functional and are all super important to have a clean and debris-free pool. So, nothing should stop you from getting a pool skimmer idea, either buying from the link or gathering materials to build. Thanks for stopping by, till next time, bye.