This DIY project has over 14 guides, you'll learn how to make a pole barn with sophisticated wood, scrap wood, and all kinds of materials that you can find to suit your needs depending on your budget.
All the guides on the list of DIY pole barn plans are simple and easy-going to build, and are also budget-friendly with step-by-step instructions on how to go about it. So, let's take a look at what you should be expected to build a pole barn.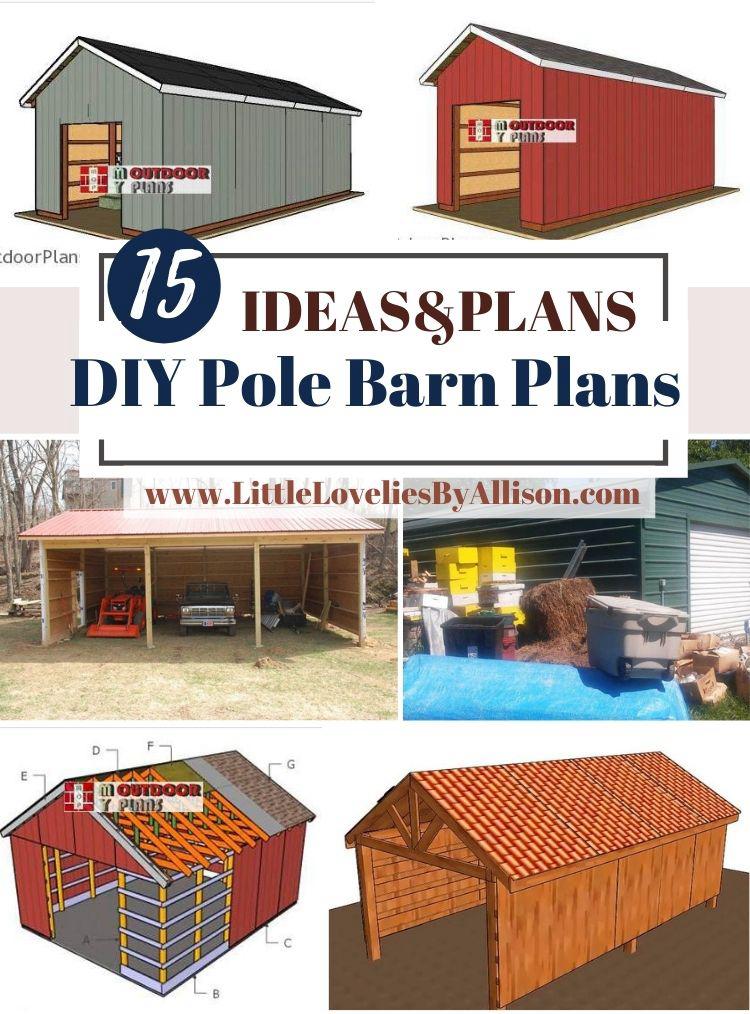 1. How To Build A Tiny Pole Barn
This is a pole barn that you can make in 5 minutes, it's super easy to build. The creator started by marking the area he wanted to lay his wood frames, did some digging, and set wood planks into the ground to give the entire structure strength and balance. The creator used a chicken house plan and it worked out just fine, so here is your chance to try something that actually works.
2. How To Build A Pole Barn
This is an amazing video tutorial guide. The creator explained how the making process will go step-by-step. The first step involves pouring concrete on the ground to have a firm foundation for the barn.
Then, our 24 inches of wood planks into the holes at the corner of the concrete floor before the concrete starts drying. The rest of the step includes the wood frames, the wood boards for the outer barn wall, and the roofing. The building process is simple to follow.
3. 12x16 Pole Barn Plans
With this video tutorial guide, you can get free woodworking plans to build a 12x16 pole barn. This pole barn was built on a study framing with a gable roof, and you can save a lot of money if you buy the materials yourself through the building plan link in the video description. The making process is simple to follow, and the pole barn is a straightforward build with a large 8-foot front door.
4. DIY 16x24 Pole Barn
You can actually build a pole barn with old wooden materials and as well as new ones, it depends on you. This is a 16x24 pole barn with no door, or wood boards used, just some wood planks for framing and that's it. The barn is simple to build and a perfect project for beginners. It's also a pretty large pole barn with a lot of space for virtually anything you wish to store inside, machinery, and the rest.
5. 16 x 32 Pole Barn Plans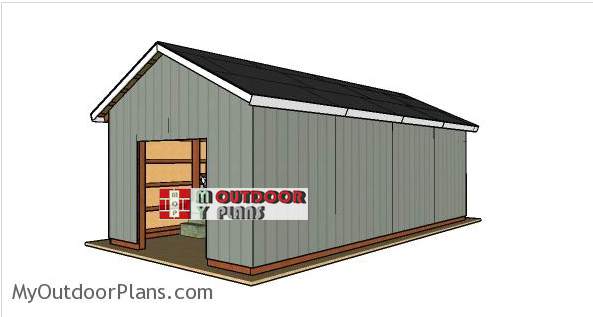 Building a 16x32 inch pole barn requires a lot of calculations, calculations, and dimensions for the post, splash boards, door frame, truss carriers, grits, and blockings. This is also a huge barn with a large amount of space inside.
The only downside will be if you don't have space at home to set up this pole barn, you'll then need to settle for something smaller. Nevertheless, if you wish to continue, you'll need wood screws, drill machinery, a post hole digger, hammer, framing square, miter saw, and lots more.
6. 12x24 Pole Barn Plans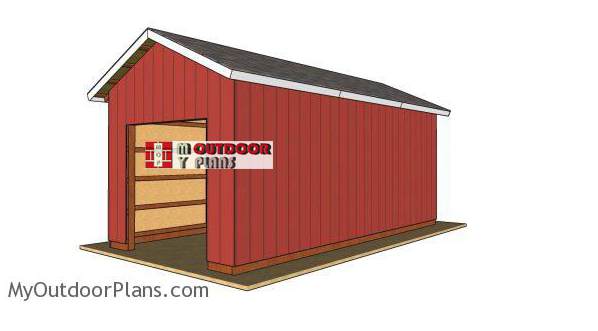 This is a simple woodworking project, with easy-going woodworking tools and materials. You'll need post anchors, lag screws, wood screws, screwdriver, sander, framing square, and lots more.
The building process begins with the post for the body frame, then the splash boards, truss carriers, the door frame, and finally the grits. This guide also has the building plan in pdf format. In case you want to have a better view of the structure in all the views with more precise step-by-step instructions.
7. Free Pole Barn Plans DIY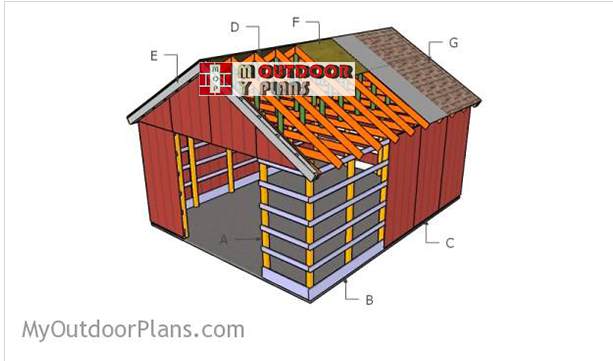 With this guide, the steps are simple to follow, you'll start off with the post, then the supports, the sidings, truss carriers, gussets, the overhang, and roofing.
This project is great for professional experienced woodworkers that understand and know how to go about every inch of this project and even add their own creativity. In all this project is a super easy project and the pole barn is pretty sturdy and durable, great for long-term use.
8. How To Build A Pole Barn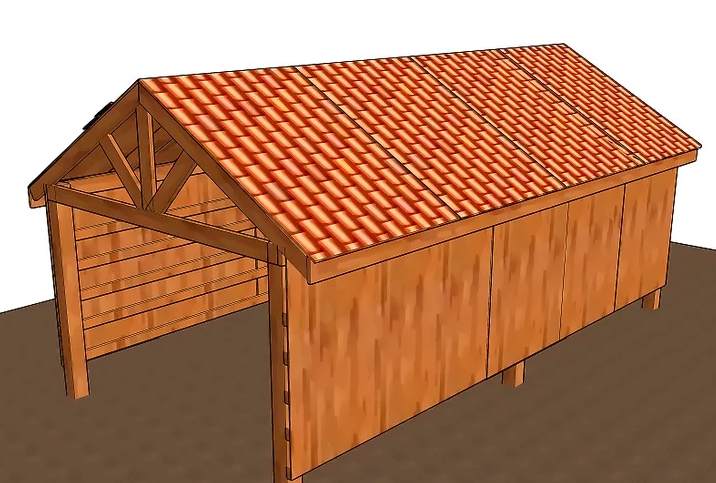 This guide features 3 methods to apply to make a cool pole barn. The first method involves getting a permit from your local community building agency, then you can begin gathering the wood needed, and the roof.
The creator used a metal roof and it worked out great for him. The second method will require a concrete floor to be set first before you start assembling the wood frame on top. The third and final method requires a string line to be attached to prepare the designated pole barn area.
All the 3 methods work with simple basic woodworking tools, so it's pretty easy to build, no matter the tools you have.
9. DIY Pole Barn
The creator of this video tutorial guide already started making a pole barn, he just added some poles and decided to make a video of it. Although this guide won't show you the full steps on how to make a pole barn from scratch, you can totally follow the pole installation and understand how he got to that point and figure it out. It's a simple process and just needs your creative imagination and a little experience in woodworking projects.
10. 36x24 Lean Pole Barn DIY
This is a great 36x24 lean pole barn, the entire structure rests on 6 strong wooden poles. Now, these poles were buried deep into the ground that was made with a land pride posthole digger. This project is time-consuming and a bit stressful, due to the fact that it's super large and will need more people to complete the tasks. In addition, the steps are easy to follow.
11. DIY Pole Barn
In this video tutorial guide, the creator made a 24x32 pole barn. It's super large and can accommodate anything you want. It's got no door, so there is easy access from anywhere you want but this is also risky if you're living in an area with a high-security threat. No concrete was used, the creator just cleared the designated land space and started building.
12. How To Build A Pole Barn | Time Lapse
Here is a time-lapse video tutorial guide that will show you another easy way to make a pole barn effortlessly from start to finish. First, you'll start with the designs of how the barn will look like, it's important to get this step done.
Then, move on to leveling the designated site, laying your materials, boring holes on the ground, adding your concrete to ensure strength to the post, the supports, beams, add your trusses, siding, roof, doors, and windows. It's a sturdy and interesting pole barn to build, it's also pretty simple if you follow the steps properly.
13. How To Build A Pole Barn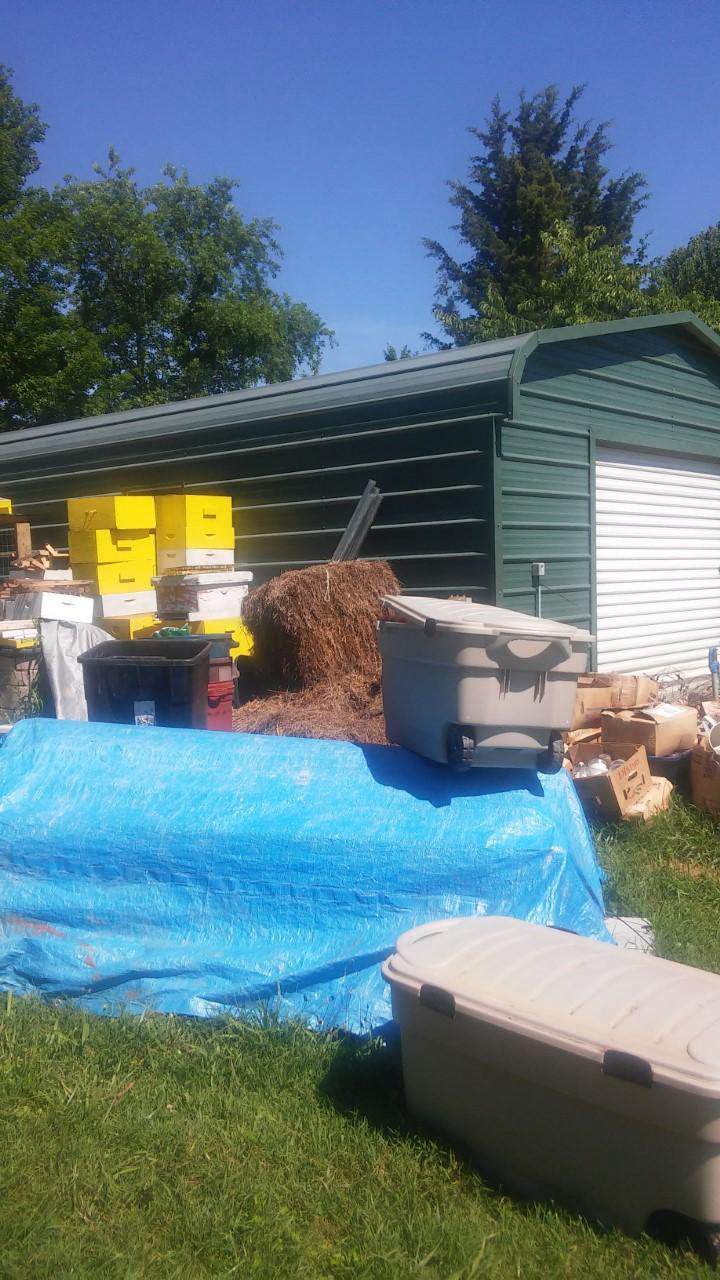 Here is a guide that will show you how to build a pole barn for under $600, it's super easy to build and the steps are simple to follow. You'll need pressure-treated wood, roofing metal, roofing screws, nails, a nail gun/hammer, and a few more essential supplies. This is a super functional barn that is cost-effective and has proven to be one of the best pole barns built on this list.
14. Pole Barn DIY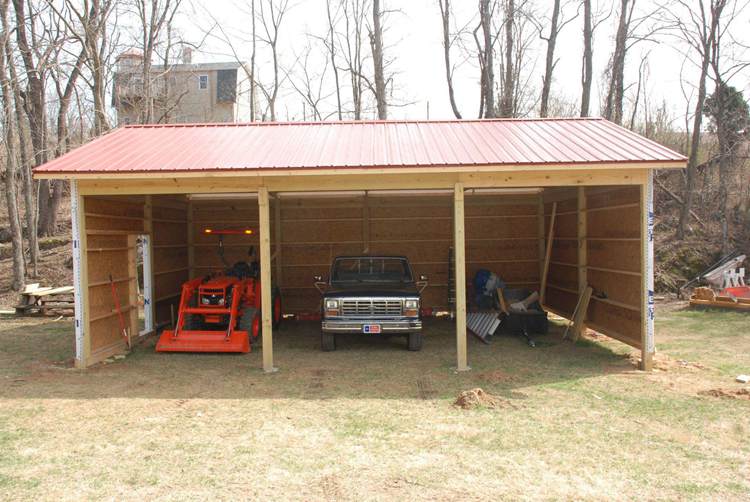 The creator of this guide made this pole barn with some pressure-treated lumber, cedar boards, roofing metal, and a few basic woodworking tools. The creator made it as an open barn, with no door, no window, it can even serve as a great space to park your truck, and other equipment and machinery.
Furthermore, the creator encouraged anyone willing to use this guide to cover up the spaces and add a door, and window if they preferred that. So, he made the structure in a way that it can be adjusted and remodeled.
15. 30x40 Pole Barn Build
This should be the coolest yet most expensive pole barn ever, it cost $29k to make. Although it's a cool pole barn because it's mobile, there is a provision on the barn to attach a truck and move it around like a mobile house/mobile barn. It was also made with good framing and insulation on the inside of the structure, making it functional to the creator's needs, and durable.
Conclusion
I know you could get confused on which pole barn to build, but you first need to know what you want. It will be easy to locate the right pole barn idea to suit your needs. Thanks for stopping by, best of luck, bye.