Hey there, do you want to learn how to build a DIY pinball machine? Well, you are in the right place. Pinball machines, also called Pinball games, are arcade entertainment machines or games in which a ball is made to move around the machine's interior parts so that it can hit various lights, ramps, bumpers, and other targets depending on how it is designed, to score points when played.
The game's primary objective is to gain as many points as possible by hitting the target and firing different shots through the flippers before the ball is displaced through the holes at the sides of the pinball machine or the lower center drain space.
They are a bit costly and require High maintenance. Also, considering their size, they can take up a large amount of space in the home unless, of course, you have a basement. Needless, this shouldn't be a barrier for any arcade games lover from enjoying the fun and thrills of arcade games; that is why I compiled 25 ways to make a DIY pinball machine.
1. How To Make A Pinball Machine With Cardboard Box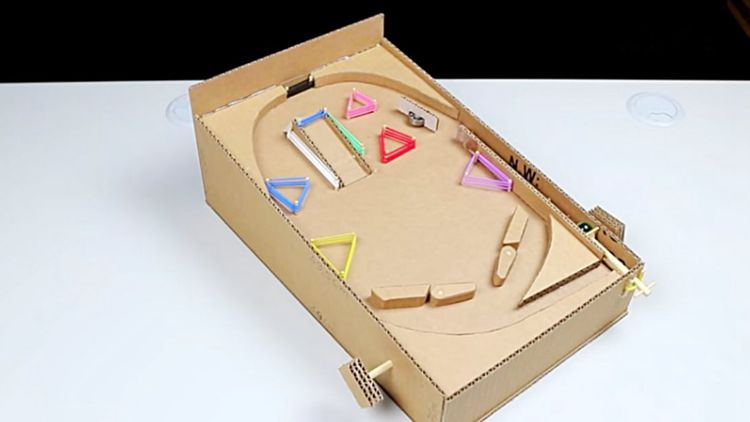 You might want to relive the nostalgic feelings of your childhood days or want your child or any child around you to experience playing with a pinball machine but can't find a pinball machine anywhere. You can look up this tutorial as it explains how to make a pinball machine with just cardboard, rubber bands, and a marble serving as your ball. diyways
2. DIY Steam Pinball Machine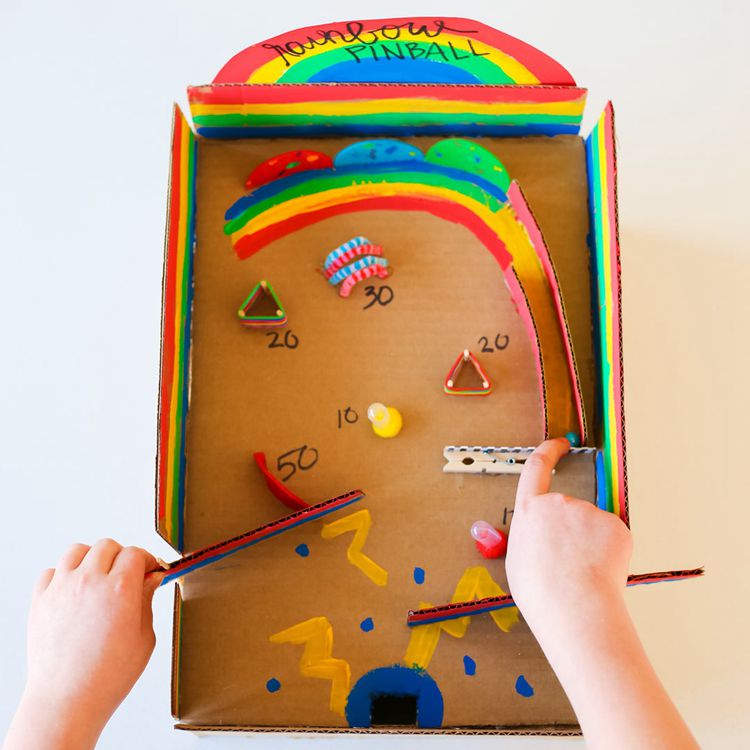 Pinball machines are a lot of fun, and makeup is a good form of extra-curricular learning for future engineers. With this step-by-step guide, you and your child can practice and perfect your making of the classic pinball machine. kidmademodern
3. Table Top Pinball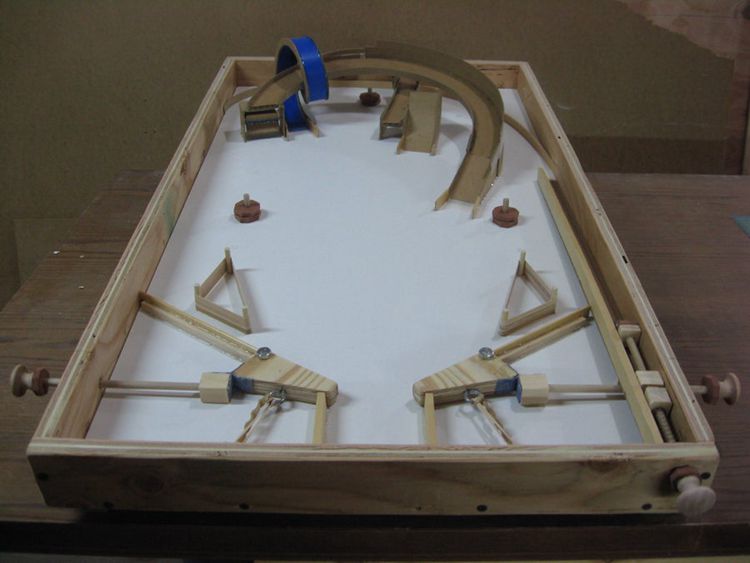 Make good use of some of those scrap woods and plywood you have been keeping for a while and recycle them on this fun project. Building this only requires basic knowledge of woodwork, and it is quite safe and a kid-friendly project. Not many materials are needed for this fun project. You only need scrap woods, marble, or that ball thingy in your old computer mouse. instructables
4. DIY Pinball Machine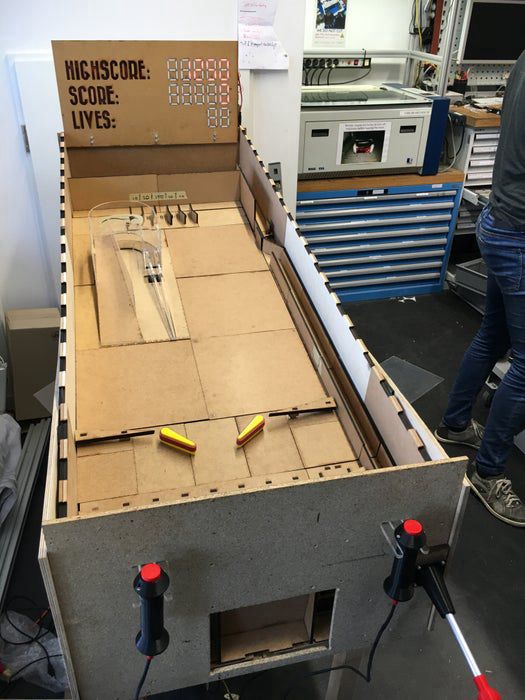 It is safe to say it gets boring playing the same type of pinball machine and the same concept of play. This well-structured and defined step-by-step tutorial guide on how to customize your very own pinball machine just as you want and also shows how you can change the concept of the game and still retain the fun. Enjoy! Instructables
5. How To Make A Cardboard Pinball Machine
Fancy learning how to make a colorful pinball machine from cardboard? It would be best if you watched this. The video shows how to play the game for those interested but who don't exactly know how or what the game is all about. A few common materials such as Popsicle sticks, rubber bands, and cardboard of 20cm width and 50cm length will be needed.
6. Easy DIY Cardboard Pinball Machine
Creating a DIY Pinball machine could not get any better, one of the most artistic and fun-looking pinball machines I have ever seen. Made out of common cardboard and a few rubber bands and marble, this pinball machine could pass off as a miniature Electronic pinball machine. It also contains some fun tasks and is easy to make.
7. 2 Player Pinball Machine
Everyone knows the fun in games begins when you can play with others and challenge them for points. Learn how to make not one but two Cardboard pinball machines and combine them for one spectacular game of multi-player pinball games.
8. How To Make A Pinball Game
One of the amazing ways to come about is the making of a pinball machine. The tutorial makes sure not to skip any bit of information in the making of a pinball machine. The tools used are safe but should be used under parent guidance for children who want to work on the project.
9. Minecraft Pinball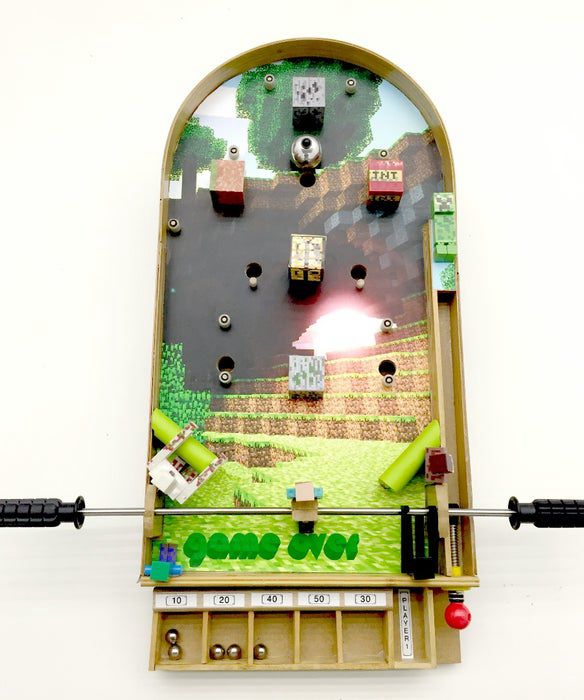 Build the perfect hybrid game with this self-explanatory tutorial guide, a superb combination of Bagatelle, Football, and Pinball! It involves simple processes such as creating your game house how you want, laying out your playing surface, adding bumpers, traps, and bells, and test running it. All of these are explained in the tutorial guide. Instructables
10. Mini Pinball Build
This is one of those fun DIY projects for all who are more into a live pinball game. You would need an Android tablet, cardboard, or table to achieve this. It's not too complicated as long as you follow the instructions in this tutorial guide. Instructables
11. Pegboard Pinball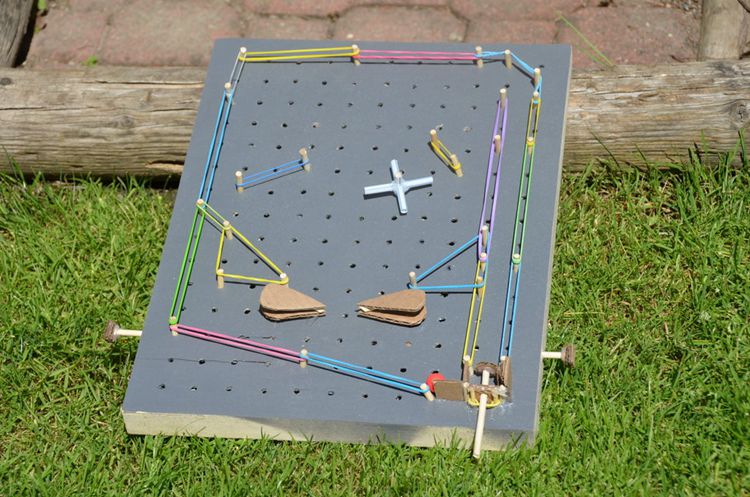 This pinball machine made out of pegboard has all the features, functionality, and structure of a vintage pinball machine. It is made out of common household supplies and isn't hard to make, plus it doesn't take a lot of time to make. Instructables
12. How To Build A Pinball Machine - Full Guide
This high-quality info tutorial guide shows and explains the concept of a pinball machine, the setup guide, the creation of a functional working electrical pinball machine, the pros and cons, the advantages and disadvantages of flippers and controls. This is a really educational tutorial guide you should check out if you intend to build a pinball machine yourself. howtobuildapinballmachine
13. 2 Player Pinball Game
You and your friends can work on this interesting project. It is a lot of fun and takes a bit of work to achieve. Materials needed for this project are; Solid carbide, Acrylic sheet, Glue, Aluminium, and Plywood, etc., which can always be gotten from any hardware store around you. Enjoy the results of your project with friends on your multiplayer pinball machine.
14. How To Make A Pinball Game Using Cardboard
One of those cheap, fun DIY projects for you and your kids to try out during the holidays. It is really simple and barely costs a penny to work on.
All you need is a creative use of your cardboard, and you will find yourself equally impressed with this project.
15. How To Make A Wooden Pinball Machine
Wood serves numerous purposes, and one of those purposes, as shown in this video tutorial, is making a Pinball machine. This project requires some hard work and skill, but it is really fun to do, especially as you amply follow all the guides and instructions shown in the tutorial.
16. How To Make A Pinball Machine - An Overview
Learn how to make a modern pinball machine from scratch with help from this concise series of video tutorials. You also learn the inner workings of a modern-day pinball machine, how it is played, how to get materials, assemble them and connect all controls. This video will prove very helpful to you as you journey on your creation process.
17. Cereal Box Pinball Machine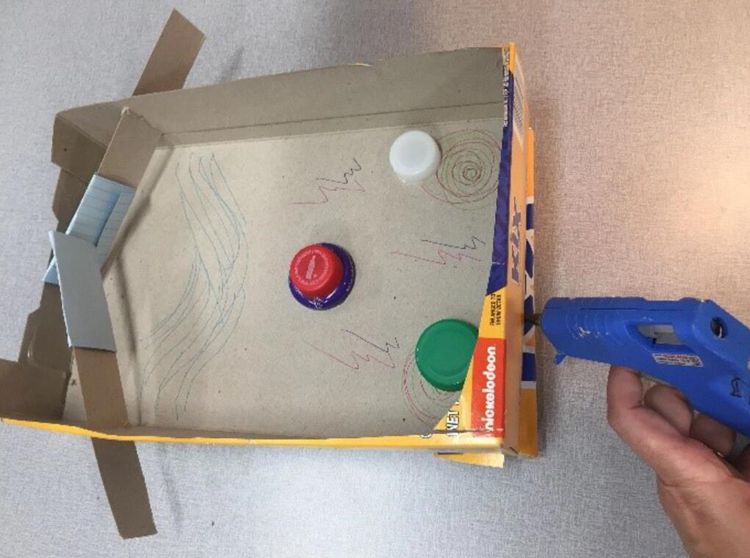 A fun, educational, and recreational project for your child to carry out during extra hours or holidays. Doesn't cost a dime! The main tool in this project is the cereal box which I'm pretty sure you have at home. newhorizonacademy
18. DIY Shoebox Pinball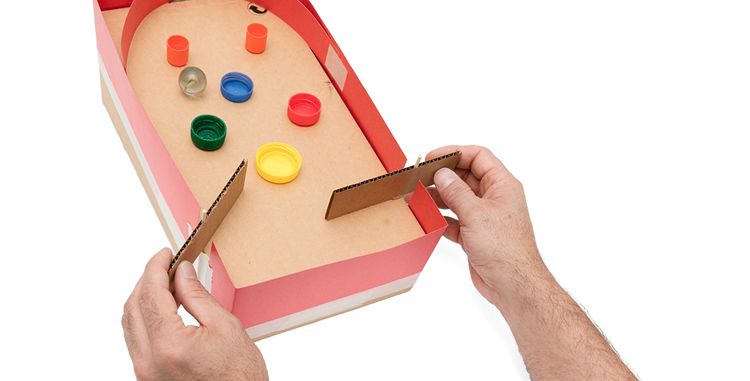 Another interesting use of shoeboxes apart from keeping shoes is to use them in building a pinball machine for you and your kids. Materials needed are household supplies you can get anywhere, such as a shoebox, bamboo skewer, bottle caps, masking tape, cardboard, ruler, scissors, etc. cmany
19. Breakout Pinball Build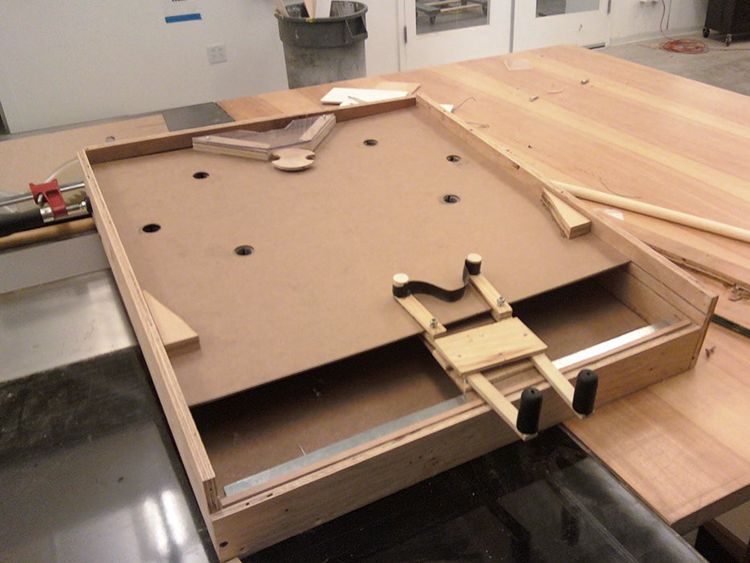 Basically, a simple and interesting DIY tutorial on making a pinball machine. Get a little bit of woodwork and electronics and basic technical know-how, and you would find doing this project extremely easy and fun if you do it with a loved one. instructables
20. Lego Pinball DIY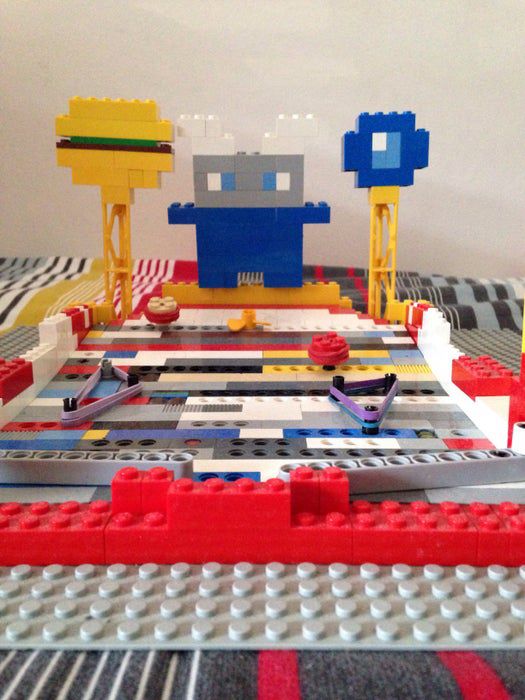 Another easy DIY step-to-step guide on making a Pinball machine but this time with Lego blocks. This project is a lot of fun, quite creative, and aesthetic. Everyone is drawn to this, the vibrant colors are just so catchy they brighten up your mood. Instructables
21. DIY Virtual Pinball
Get creative and build your virtual pinball machine, a great project for everyone looking for a good recreational arcade game to try out. You can do this with family and friends. It's a great way to bond.
22. DIY Cardboard Pinball Machine
This is one of those really simple projects you can't help but want to try out, and it consists of cutting your cardboard into measurements of length 19cm-14cm and width of 61.5cm or 40cm, then using glue to attach the cut-out parts at the right place. It is also very easy as all processes are well explained.
23. DIY Tabletop Pinball Machine
This is a four-part DIY tutorial series where you will learn how to make a Tabletop pinball machine from scratch to the top. This type of Tabletop machine, although made manually, has electrical flippers and a digital interface to make it more appealing. The tutorial also comes with a build-up plan to simplify this project.
24. Homemade Pinball Machine
The homemade Pinball machine would always be a great recreation no matter the structure, it reminds you of the nostalgic feeling of old days playing the game, but now it isn't easy to get a pinball machine anywhere. Build a simple yet still fun homemade pinball machine using this DIY tutorial on a very low budget.
25. Quick Pinball Machine
You want to get a pinball machine but don't need all those tasking projects and still wanna retain the fun?. Follow the DIY tutorial guide and learn how to make a simple and inexpensive pinball machine using cardboard.
Conclusion
The time taken to build a pinball machine depends on the kind of machine you want, advanced machines would require hours, days, and even weeks of hardwork. But they are other easy and quick methods you can use to build a pinball machine. Feel free to go through the list again and choose your preferred Pinball Machine.