A parcel dropbox is a simple way to collect your parcel at your convenient time. It is an enclosed box that receives the parcel and keeps it in a locked bottom box until you retrieve the parcel from the box. It's a very good piece to have in front of your house.
The right parcel drop box can save you time and money. But did you know you could create one yourself for a fraction of the cost? We've listed several ways you can do this below! I hope this article helps you pick the right parcel drop box.
1. How To Make A Parcel DIY Drop Off Box
A parcel dropbox is often a big project and that is if you wish to make it big.  Some drop boxes can be as small as a bread box. This first dropbox is a large wooden box with a concrete base. It is covered with plastic, and the top is covered with layers of different materials. The last layer is a velcro sheet.
2. DIY Parcel Box Build
This parcel drop box has a lock and this keeps your parcel safe from thieves. To start, you need to get a space where you want the parcel drop box to be. Measure the space, and use that measurement to cut out the base of the box.  You need to get the accurate dimension of the box and thus will allow you to cut the plywood and lumber to size.
After cutting everything, it is time to put them together.  First, assemble the box frame using the 3-inch screws. Each corner of the box requires more than one screw. After that, install the door divider.
3. DIY Package Drop Box
This is an in-built package dropbox because it is made in such a way that the package will drop into a basket inside the small house. The package drop box is installed into a small house made of pallet wood. The small house can be built outside the house. The drop box itself is made from recycled wood. A big basket was placed adjacent to the dropbox inside the small house where the package will drop into.
4. How To Build A Parcel Drop Box
To build this parcel drop box you need some materials and tools. The materials and tools include 2 spray paint, half-inch plywood, wood pieces, 2 T hinges, small door hinges, screws, impact driver, glasses, tape measure, saw, pencil, and safety gloves. Watch how the instructor put all these materials together to get a large parcel drop box.
5. DIY Parcel Drop Box For $55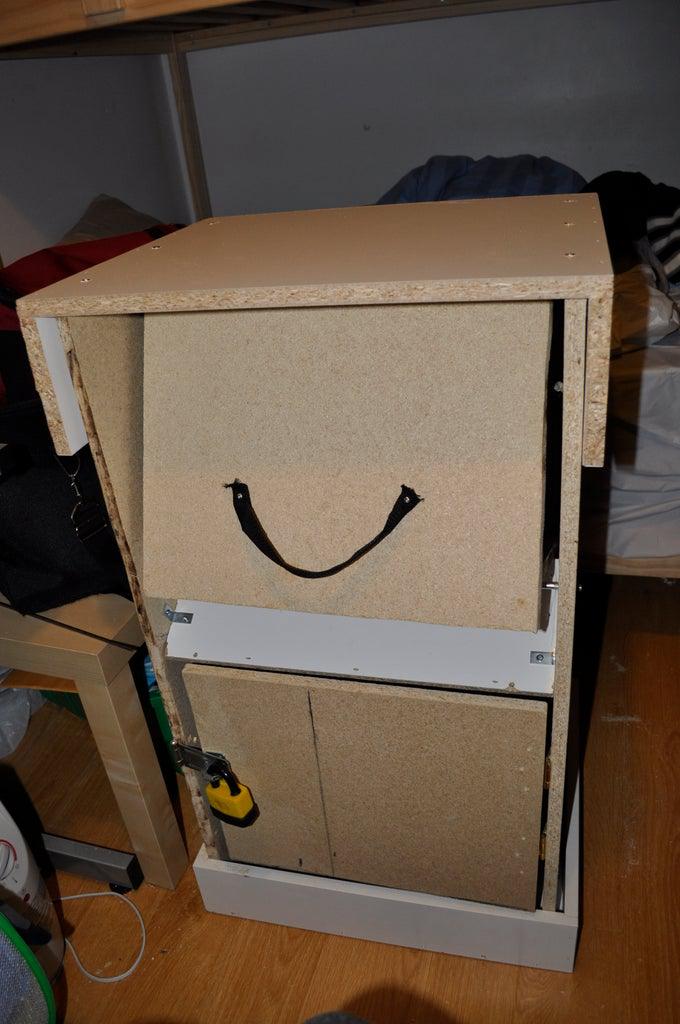 The dimension of this parcel box is 16x18inx33in. The total cost of making it is $50. It has two compartments, the top compartment where the parcel will be dropped and the bottom compartment where the parcel will be retrieved. The bottom compartment has a padlock which means your parcel is safe.
It is a wooden box with a wooden base and an overhead top. The materials used for the box include water-resistant wood (cedar), eye screws, rod, corner brace, door hinges, hinge lock, waterproof padlock, drill, saw, plastic container, and bike lock.
6. DIY Package Drop Box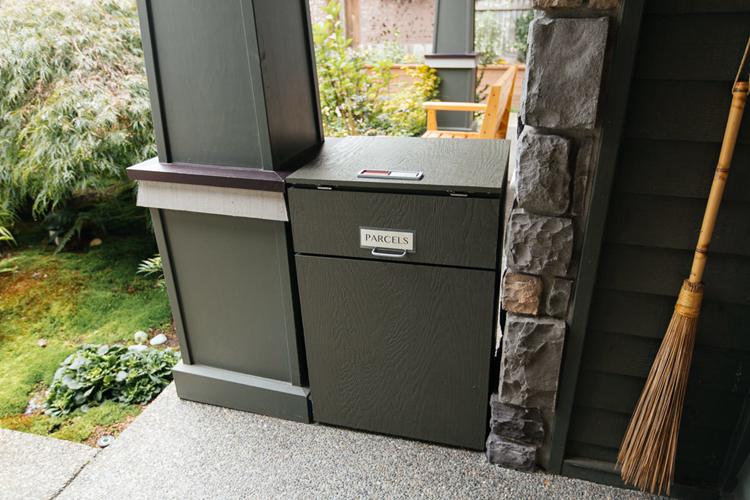 Here is how to DIY this package drop box; The estimated time of completion is 3 hours, so within that three hours, let's see what we can do. First, gather the materials and tools required for the project. Then, find a space for the package drop box and measure the space. Determine the dimension of the box and use this to cut the wood into pieces.
Next, assemble the box frame using screws. Attach the door divider and fix the middle section to the box. Install internal slide shelf. Fix plywood to the sides and screw on top.
7. DIY Parcel Drop Box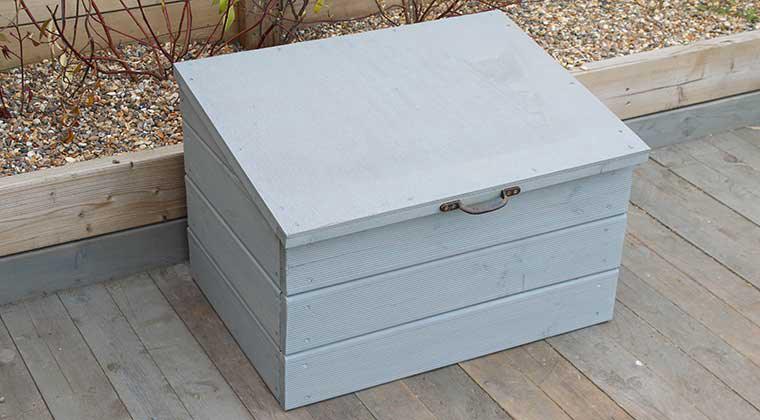 You can build this mini parcel drop box using any type of wood you find around. This particular box is made from leftover wood and marine ply. It involves three sets of activities; cutting, box assembly, and painting. After the three activities, you need to install the handles and you're good to go.
Here are some of the tools and materials required for the project; screws, plywood siding,  cabinet pull, power drill, power saw, bar clamp, hack saw, white wood, and construction grade lumber.
8. How To Create A DIY Parcel Drop Box
This guide gives a detailed analysis of a DIY parcel drop box. What you need, how to build one, and the major drawback of a parcel drop box. To build this you need to look out for materials that are suitable for outdoor conditions.  You need a locking door to provide security for the package and an opening for dropping the package.
9. DIY Simple Parcel Delivery Drop Box
This simple parcel delivery drop box is what we can call a smart box. It is very secure because of the pin-locked door. It is a small box and you can get the box from the IKEA store. Place the box somewhere it is secured and write the instructions on how to access the box on top of it. Always leave the box to unlock when there is no parcel inside.
10. How To Build A Package Drop Box
This package drop box is made using only three tools. The creator has a plan for the box and the three tools are intact. The tools are a circular saw, jigsaw, and drill. He started by cutting the lumber into pieces using the circular saw. And to make sure the cuts are perpendicular, he uses a straight edge to guide the cut. Then, he assembled the base of the box using deck screws.
11. Homemade Box Parcel
This homemade parcel drop box is made out of reclaimed wood. Start by cutting down the wood into pieces and pieces. Get a pack of metal hinges strips and cut it into small pieces. Attach the pieces of wood using hinges strips and nails. It is very easy and fast.
12. DIY Delivery Box
People are becoming more interested in making a delivery box out of some materials laying around because it makes the project cheaper. This particular one is made from 2×4s, plywood covering the bottom, and a roofing sheet covering the entire box.
13. DIY Package Drop Box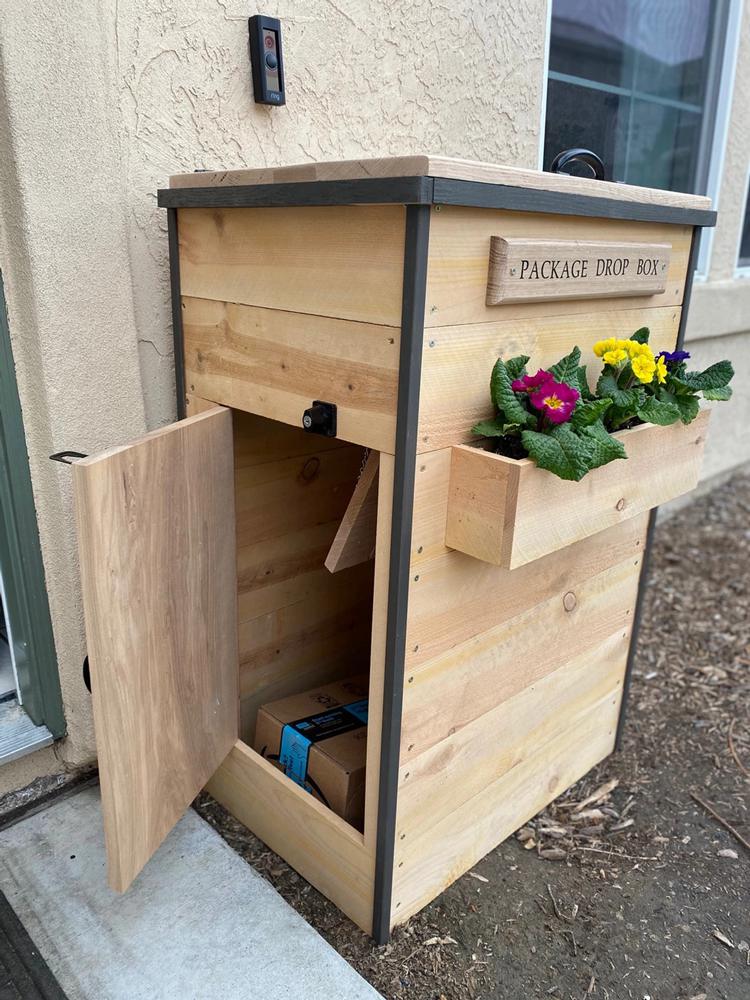 This package drop box is very simple to build. It requires less time, energy, and money. Though it requires a cutting list, the list is very minimal. Here are what's on the list; 4  pieces of 2 x 2 38.5" inside shelving, 14 pieces of 6" cedar pickets  24" front and back, 13 pieces of  6" cedar pickets at 18" sides and bottom, 2 pieces of  2.75" ×23" cedar pickets door framing.
14. How To Make A Parcel Box From Pallets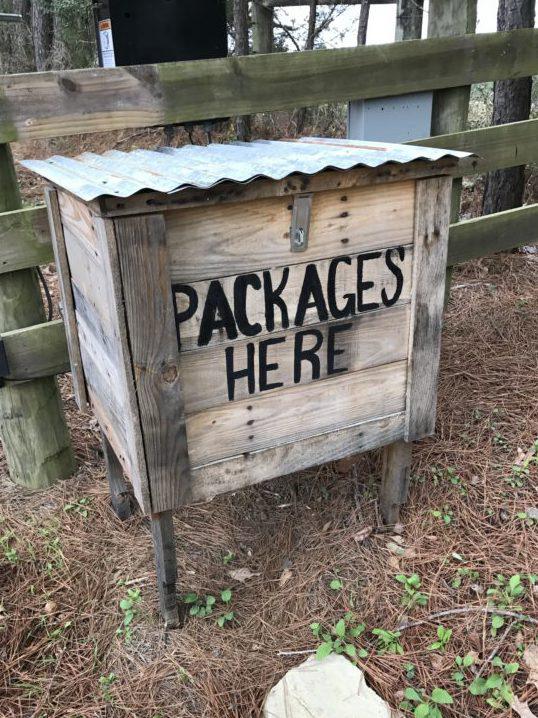 Pallet wood always comes in handy for any woodworking project. It was made from pallet woods, the pallet gives it a rustic look. The door was also made from pallet wood and rustic roofing sheets. The door was attached to the box with two metal hinges, one on both ends.
15. How To Build A Large Package Shelter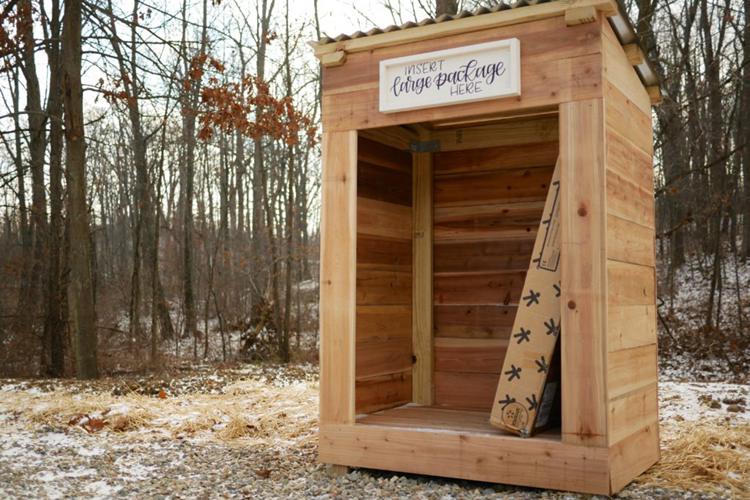 Here is how to build a large package drop box. Though the box is not enclosed, it still looks wonderful. It has a wooden base on which the box frame sits. The box frame is covered with pieces of wood. 3 pieces of wood were fixed across the top of the box and the roofing sheet is fixed on them. There is no door.
16. DIY Porch Package Box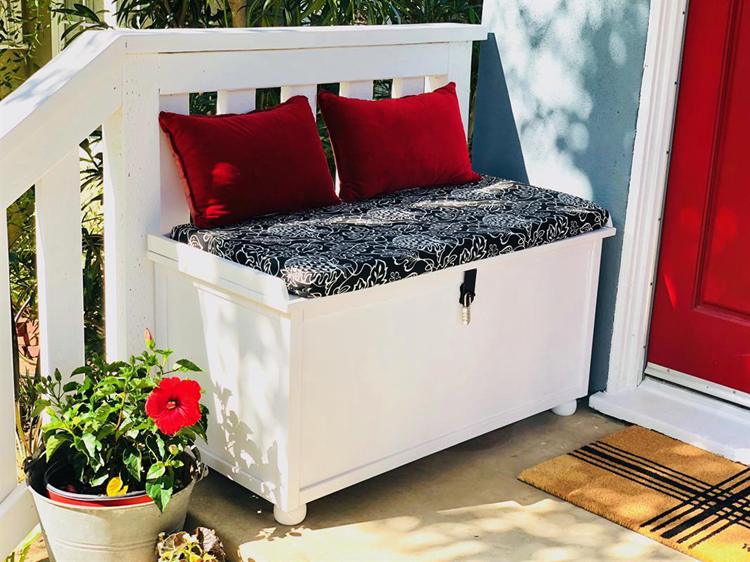 On a normal day, this package drop box passes for an outdoor porch. It has a soft cushion on top and a backdrop to serve as the back of the porch. The parcel dropbox has 5 parts; the top lid, bottom, front, 2 sides, and back. Due to all these parts, a cutting list is recommended. You can click the link below to assess the cutting list. After cutting all pieces according to the cutting list, it's time to assemble the box.
17. DIY Parcel Box
The dimension of this drop box is 18×18×21 inches.  It is a stainless steel box and costs up to $15.  It requires 8 hours before completion. The time is divided between cutting, folding, and screwing aluminum panels to the box using stainless self-tapping screws. The lock and the door make it fairly impossible for any thief to break the box.
Conclusion
We have come to the end of this article. I hope it was helpful. Remember, there's nothing you can't achieve or build if you put your mind to it. Thanks for stopping by, if you have any questions feel free to contact us via the comment section below.