Get into the spirit of the season with your own homemade parade float. Let your creativity run wild and create a festive look that complements your local parade. Show off your professional skills by creating a carousel for younger ones to enjoy, or go all-out with a beautifully painted creation that's made from scratch.
Are you thinking of making a parade float for your community's next parade? Here are some of my favorite DIY parade float ideas. Feel free to let me know how they work out or if you have any other questions. If you want to build your own parade float, there are a lot of things you're going to need. But first things first, you will need a couple of ideas that will either inspire you or aid your quest to build a parade float.
1. How To Decorate A Parade Float
Here is a beautifully decorated parade float for Christmas! As you know, Christmas brings a festivity that can not be compared to any other thing, and during this period, people always do what they think will spice up this moment. However, to make this work, you need to find an open truck on wheels ( not necessarily working) that can be attached to another car for movement. Get some green Christmas grass panels, a miniature horse, a long relaxing chair for Santa, a giant stuffed Santa, and many gift boxes.
2. How To Build A Parade Float
If you're wondering what a parade float can do for your business, then I say to you, "it can do a lot." If you're a small business owner, parade floats help promote your business. Other benefits of parade floats for businesses (small or big) are that it provides community enjoyment and assists you in team-building projects.
Now, let's see how you can DIY a parade float for your business; first, you need to establish a budget (since it's for business). This will help you stay out of danger with your finances. After budgeting, you can gather the materials needed, as shown in this video tutorial.
3. Parade Float Decoration Tutorial
You need to watch this video on parade float decoration! The most important thing about this video tutorial is that you can go back to it for reference anytime you forget something during the process.
The parade float is made from some sets of chicken wire and lots of tissue paper. The main idea behind the parade float is to use tissue papers to stuff the holes on the chicken wire. As the tissue paper is in green, pink, and white Colors, cut and mix all the Colors before you start stuffing the chicken wire.
4. How To Make A Small Parade Float
This video will teach you how to use basic household materials to build a parade float! Household materials include construction paper, wrapping paper, cardboard boxes, toy sports cars (for wheel), scotch tape, string, a toy truck, and scissors. With all these materials, you can make as many parade floats as possible because the creativity in these materials is unlimited, just for you to tap into them and start creating.
5. Use The Color Of The Band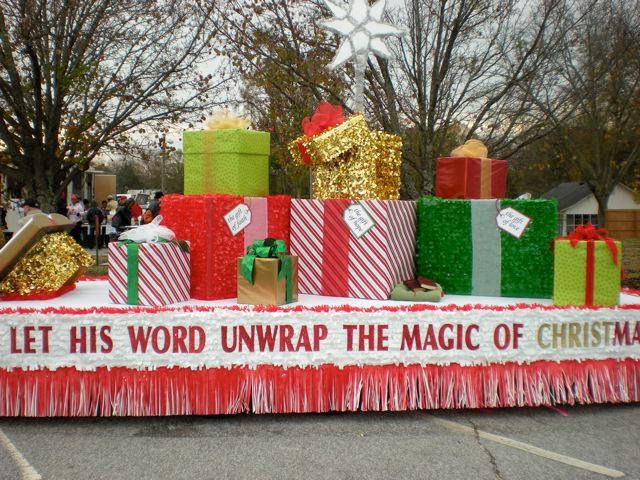 As you can see in this idea, you can use green all around to decorate the parade float; using your band's ideal color is one of the professional ethics of decorating a parade float. Smpl-idea
6. Add A Balloon Garland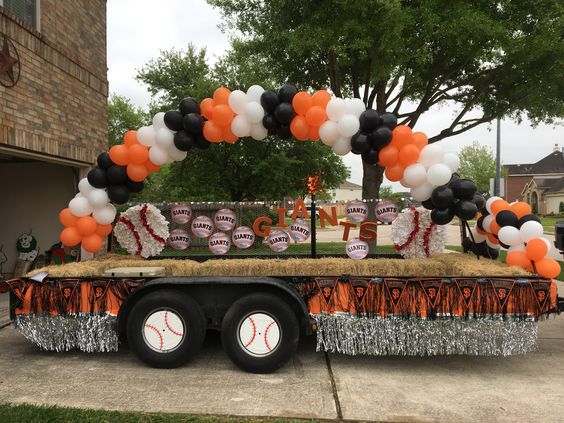 Trust me when I say your parade float would look a whole lot better if you used a balloon garland. There are many balloon garland designs to choose from. If you're having a hard time building one, check out this old article that shows you how to make a balloon garland.
7. How to Build a Pioneer Day Parade Float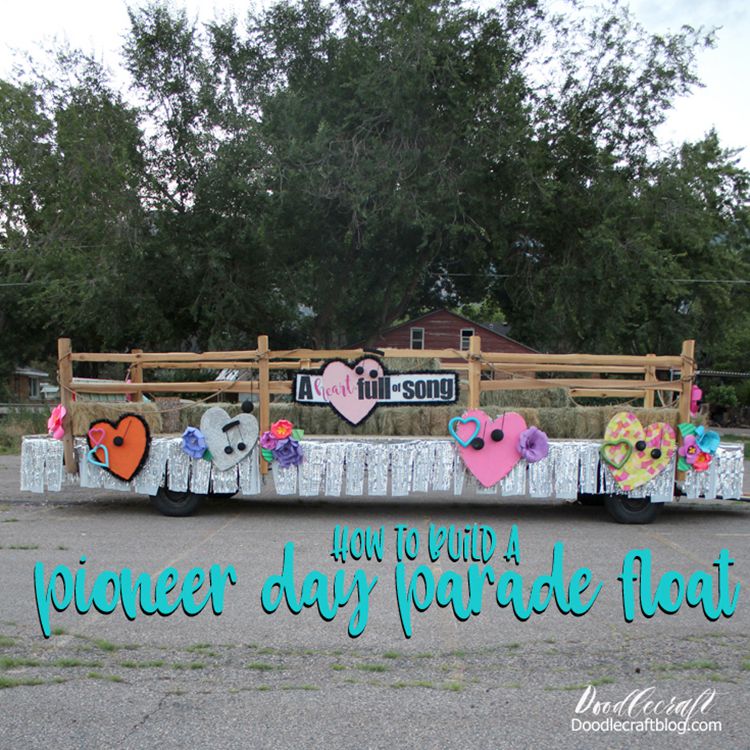 Have you been assigned the task of making a pioneer day parade float? And you don't know how to go about it?. Here is a fantastic guide that will show you the step-by-step procedure you need to make the pioneer day parade float.
The most challenging part of planning a pioneer day parade float is finding a theme that will go along with the general theme for the day. After seeing them, you need to decide on the type of decoration and the materials to use. Once you know the design you want, you can sketch the design on a sheet of paper. To strengthen the parade float, build a fence around the parade float using cedar fence posts and boards. doodlecraftblog
8. DIY Maker Space Parade Float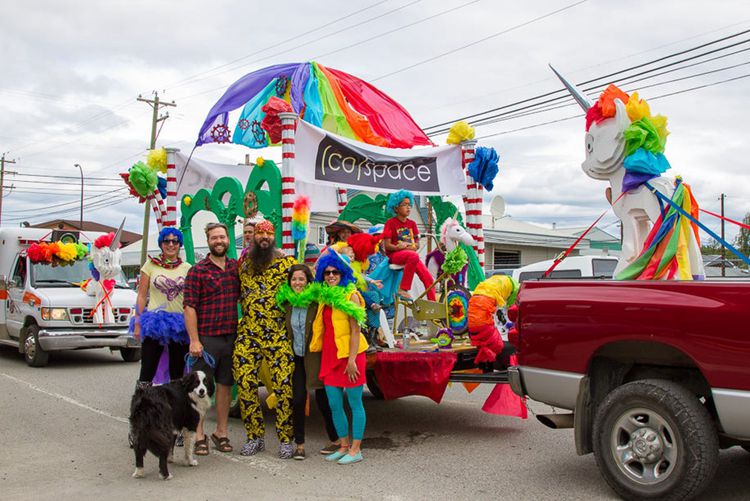 Do you know you can use your maker space parade float for a booth event? The multipurpose parade float is made from a whiteboard and flip chart. The idea requires a lot of brainstorming, and you can achieve this with a team of interested people. Instructables
9. DIY Christmas Lights Vehicle Parade Float Idea
It is not until you have a truck full of Christmas trees, Christmas green grass panels, and other accessories before you can have a parade float. By simply decorating your vehicle with Christmas lights, you simply have your parade float. With $10, you can get as many LED microlight strips as the $10 can buy. Choose different colors of light to make the parade float look colorful. The beautiful colors you can get are red, green, white, yellow, blue, and pink.
10. Homemade Parade Floats For Kids
It is all-around creative when you're making a parade float with your family, especially your kids, because everyone tries to chip in their opinion, and in the end, you will have a super fantastic result. You can make this simple homemade parade float for kids out of basic materials you can find around your home. The materials include construction paper, wrapping paper, cardboard box, shoebox, glue, scissors, colored pen/pencils, and letter stamps.
11. Parade Float Idea
The hardest part of this parade float is building the wooden trailer from scratch; aside from that, all other steps involve assembling the Christmas trees, grass panels, Christmas lights, and other Christmas-rated decorations.
The tools required for setting up the trailer include a circular saw, jigsaw, screws, drill, staple gun, tape measure, and impact driver. You can follow this video tutorial to learn more about this fantastic parade float made from a wooden trailer.
12. Christmas Parade Float Idea
Appleton Christmas parade float! Mark Klemmer has been designing Appleton Christmas parade floats for forty years now, and it has been an incredible creative journey. If you want to make a parade float, you can tap from the creativity of Mark, make your own or simply use them as a guide to get out your creativity.
You will have several materials and tools to put together a parade float like this. And if you're a beginner, you can take it a step at a time, get the simple ideas, work with them, and gradually get there. Check out the link below that talks more about the beautiful Appleton Christmas parade float.
13. Christmas Themed Parade Float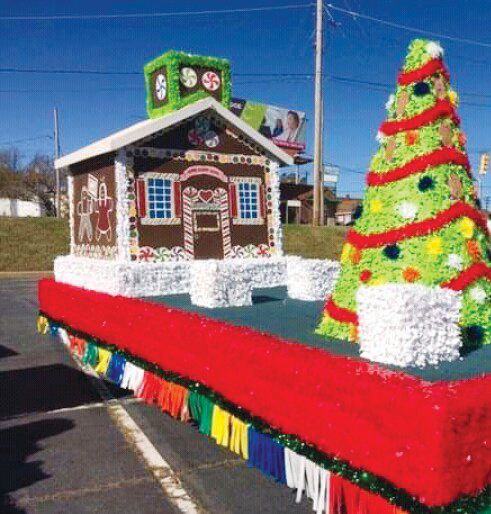 Check out this mount olive Christmas parade float! The idea is super cool and simple. Aside from the trailer's design, it is only the decorated Christmas tree and the decorated Santa house. The Santa house is a small hut decorated on the trailer, unlike other parade floats that use chariot chairs for Santa. mountolivetribune
14. Back Of Truck Parade Float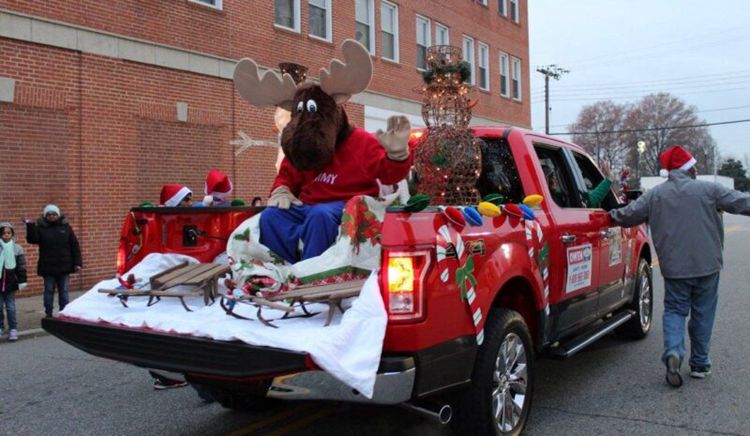 Another way to spice up your parade float for the next Christmas carnival is by simply using the back of your truck. Trust me, the whole Christmas idea would look a whole lot better if you could paint your vehicle in red. However, the first thing you need to take care of is making sure you're familiar with all the parade rules, entry fees, deadlines, and safety requirements. After this, the second step is to sort out the decoration.
The float decoration is quite simple and classy; Christmas light and a giant stuffed Santa lying down on the truck bed will attract many audiences to your display. You can follow this guide for more fantastic truck parade float ideas. bestlifetips
15. How To Make A Fun Parade Float
See here on how to make a giant Santa for your parade float! The big Santa is very funny, and it is the highlight of the parade float. Get some chicken wire, wooden board, foam spray, screws, drill, and plastic bags to make the giant Santa. Make an open box with a wooden board and cover it with chicken wire.
After that, mold the head of the sand and let it dry. Then, place the head on the chicken wire box and mold the body and leg around it. Cover the whole body with a plastic bag and cover it with lots of foam spray. Then, please leave it to dry.
16. Minion Choir Parade Float Idea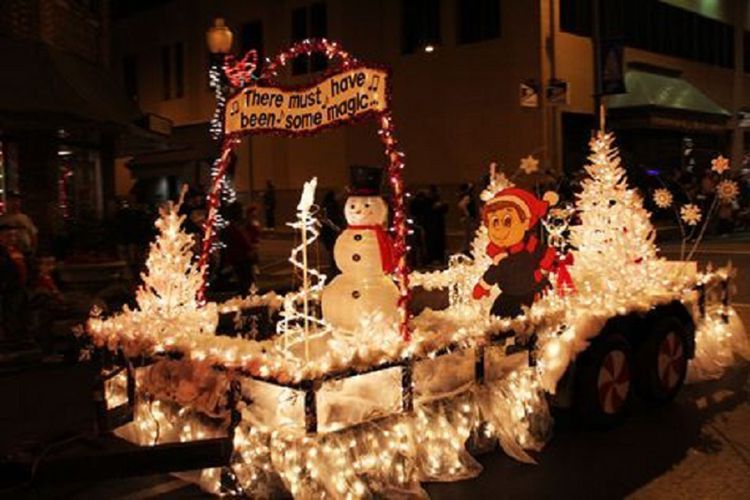 Here's another beautiful idea you can adopt. The minion can be bought directly for a dollar store or via the DIY path. A Christmas tree is a unique add-on to this parade float. Also, do not forget to adorn the choirmaster in a robe and with staff properly.
17. Christmas Parade Float Idea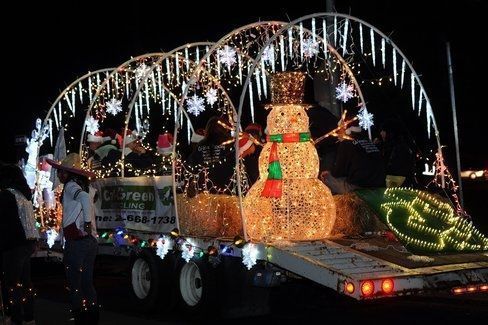 Make your next Christmas a memorable one by trying out this cool idea. This parade float isn't complicated, it's just a combination of great Christmas lighting, large candy canes, and Christmas wreaths. Pinterest
18. Lighted Christmas Tree Parade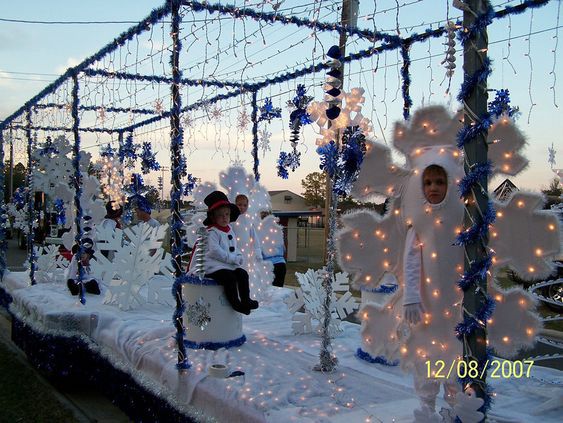 Here's another idea you might like, the idea here is simple, just place a couple of lighted Christmas trees and stars on an elevated platform. In the image above the creator used clouds at the bottom of the trees which gives it a classy look. Pinterest
19. Balloon Snowmen Parade Float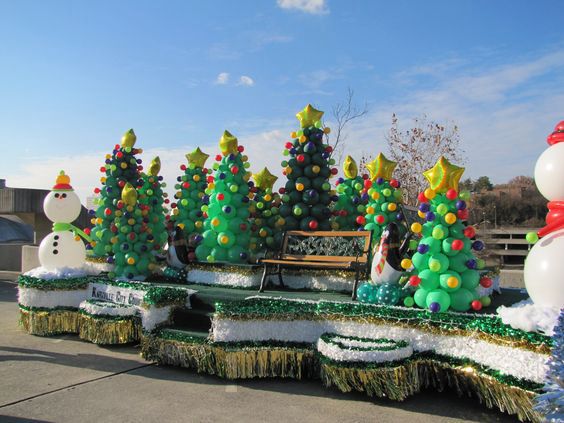 In some areas, having a balloon snowman in your parade float is the hype of the season. You can decide to use balloons for the Christmas Trees, for this DIY would be preferred. Pinterest
20. Candyland Parade Float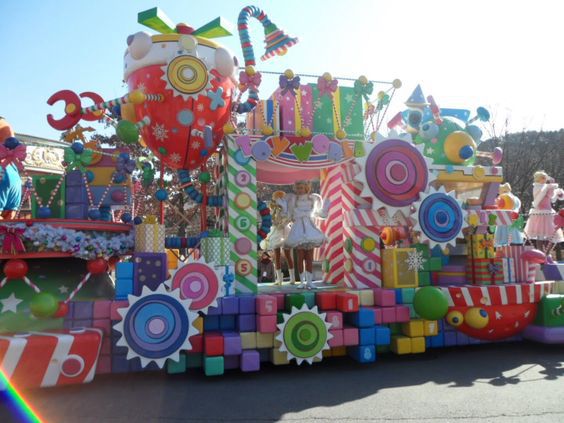 This is another great project inspired by an imaginary candy land. Hours and hours of paper mache, sculpting chicken wire, and painting are required to get this result. Nothing you can't handle if you are a DIY lover or have experience in sculpting. Pinterest
Conclusion
As Christmas is known for its festivities, I know you will be looking for ways to make it more memorable and fun. With all the explanations from the above parade float ideas, you will be interested in trying out one of the ideas.
Each idea is impressive in its way; it depends on your creativity to bring out the uniqueness in the concept you choose. Check the pictures out and start work immediately.