Ever heard of Nipple pasties? Well, they are used to cover up the nipples in women. They are lots of options to choose from in online stores, but I think it just feels great when you DIY nipple pasties yourself. Talking about its importance; perhaps you're on a nude beach and don't feel like wearing a bathing suit. Maybe you're looking for some fun Halloween costume ideas.
I have to admit, when I first saw nipple pasties, I wasn't really sure what they were or why anyone would wear them. My husband prefers for me to remain completely bare everywhere except my head so the idea of putting stickers over my nipples was absolutely ridiculous! But then I started seeing more examples of how they are worn, their different styles, and the different materials used to make them...and got it! The pluses outweighed the minuses in this case (yeah, it's gonna be like that) and I decided to give them a shot. I think you should consider giving them a shot.
1. DIY Nipple Pasties
Are you wondering how you can make simple DIY nipple pasties? It is straightforward, and you will find this guide very helpful as you dive into the craft that makes you feel comfortable under your clothes. You can make the pastries from soft cards and some tiny beads. You can put some sift fabric, linen, or other soft material inside it to make it more convenient. A PVA glue will work best in attaching the beads to the nipple pasties.
2. DIY Nipple Pastie Base Tutorial
In this guide, you will learn how to make two designs of nipple pasties base. The base is the main body of the nipple pasties, while other materials are just for decoration on top of it. For the first design, you need craft felt and hot glue gun, and for the second design, you need fabric, E6000 glue, wooden Clip, and thick satin fabric. The E6000 glue is a little toxic, but it sticks very well.
3. Easy Nipple Pasties Tutorial
Do you feel uncomfortable wearing some cloth because of your nipples? Stop worrying and follow this guide to learn how to make nipple pasties that will make any type of cloth comfortable for you. All you need is decorative paper and glitter paper tape. Use a cup to draw out two circles on the decorative paper. Cut out the circles and form cones with each ring.
4. Black Cross Nipple Pasties
Here is another fantastic design for nipple pasties! A black cross nipple pasties! It looks amazing and perhaps very simple to make. All you need is a paper card or any other thick paper, a cup or something slightly more significant than your nipple, fabric scissors (you can use regular scissors as well), and silk fabric or satin fabric.
5. How To Make Pasties For Nipple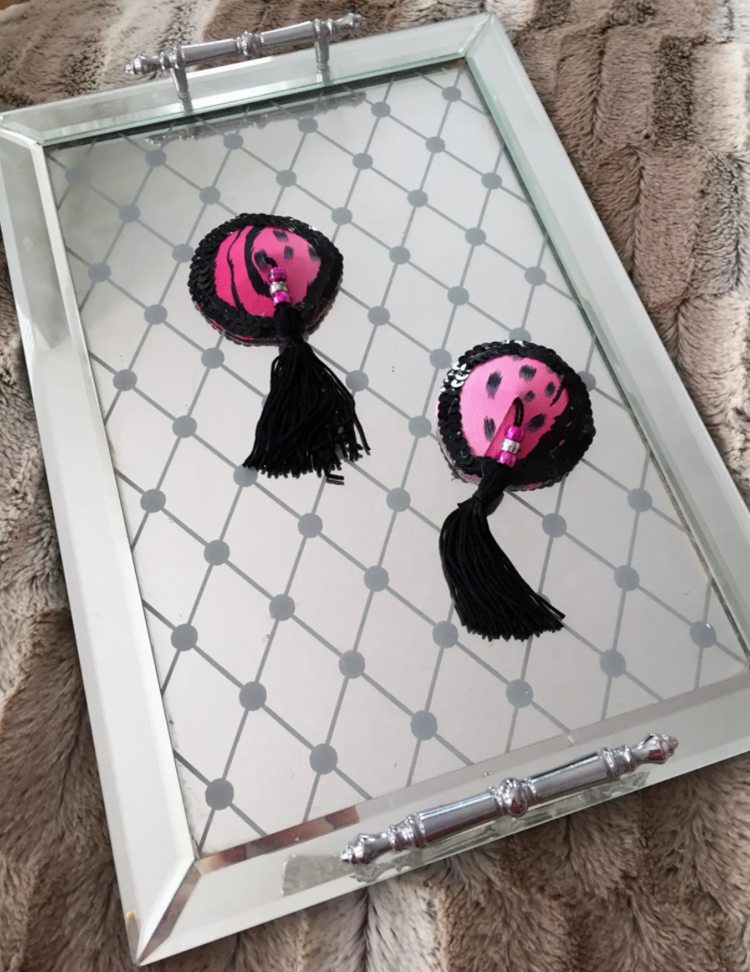 How sexy can a nipple pasty be? Well, the question is, how sexy do you want your nipple pasties to be? If you're buying it, you might not have answers to these questions, but if you're making it yourself, you have the power to use whatever materials that make you feel comfortable and sexy at the same time. For these nipple pasties, you need heavily weighted buckram for the base, fabric to cover it, and some sparkly materials for decoration (stuff like tassel, rhinestones, glitter, and sequins). apartmenttherapy
6. How To Make Pasties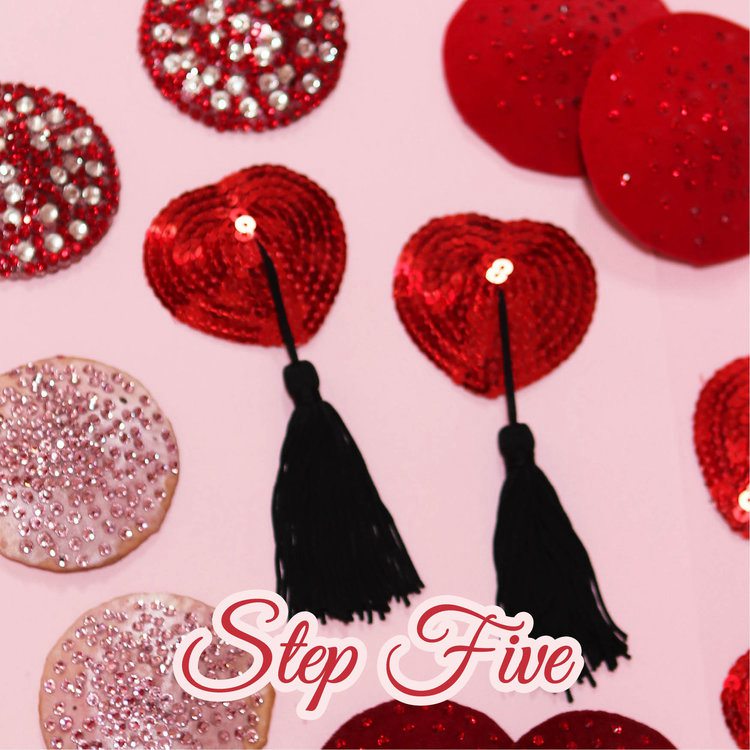 Cutting the basic shape for your pasties is the essential part of making nipple pasties! If you don't get the body correctly, the pasties will not form well. Find a circular object (a cup, probably). Use it to draw two circles on the card you choose. Cut out the circles and cut a slit in each of the circles.  Then, fold the circle around the slit to form a cone. skysirens
7. DIY Nipple Cover With Beads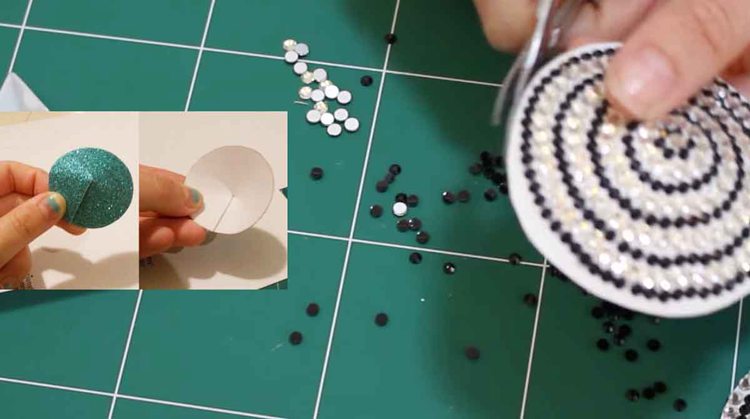 How else would you rock your elegant backless dress if not with nipple pasties? Wearing a bra in a backless dress is not ideal and makes you uncomfortable, but with nipple pasties, you're all good. All you need is soft paper /felt rhinestones and glitter paper. bestpasties
8. How To Make Burlesque Pasties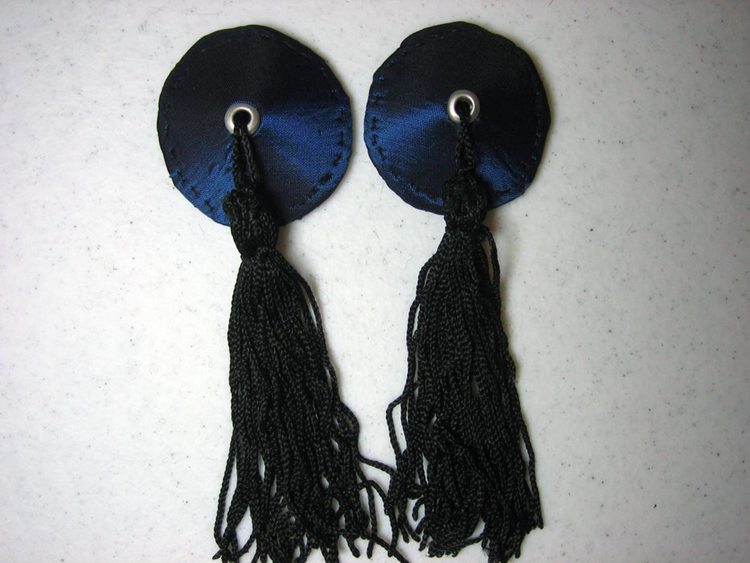 Making burlesque pasties is very easy once you get the idea right! The design involves creating a cone shape with craft foam and covering it with satin fabric. Then, as a way of decorating the burlesques, bore a hoke to the center of each cine and attach a tassel to it with grommets. instructables
9. DIY Pasties
Here is how to make simple nipple pasties with glitter paper and mod podge. Get different shapes of glitter papers and cover them with mod podge. Allow it to dry a little, and then cover it with fabrics. Cut the fabric to fit the shapes, and you're good to go.
10. Sexy Nipple Pasties
See how red satin fabric and red sequin fabric look sexy on these nipple pasties! The red color compliments the pasties very well. However, it would be best to have a piece of paper card, a hot glue gun, beads, rhinestones, rhinestones applicator, and a glue stick to make the design. The shape is an oval.
11. How to Make Burlesque Pasties from Scratch
Rhinestones, clear crystal beads, craft foam, hot glue gun, tassel, and E6000 glue are needed to make these burlesque pasties.  The E6000 is dangerous, but it is dangerously good! It sticks very well. Cut out two circles from the craft paper and make two pieces of cine with each. Use hot glue to keep it fixed. Now, use thread and Biddle to attach the tassel to the center.
12. Basic Pastie Tutorial
This is one of the simplest pasties tutorials out there! It is straightforward and unique. All you need for this design is vinyl, buckram, mod podge, glitter, and E600. Place a piece of buckram on the vinyl and cut out a circle. Then, cut a slit at the middle of both to turn them into a cone. Sandwich them together and mix some mod podge with glitter to cover the cones.
13. How To Make Beautiful Pasties
There are four distinct stages to making a beautiful nipple pasty! The first stage is the pastie templates (made from card paper, measuring tape, scissors, and compass). The second stage is a pastie base  ( made from faux fabric, glue, and pen). The third stage is the pastie tassel ( attaching the tassels to the bottom). Then, the last stage is the pastie decoration  (you need rhinestones, rhinestones applicator, and fabric glue). maisonburlesque
14. Sequin Pasties DIY
Nipple pasties are romantic ways of spicing things up in the bedroom! It is a sexy clothing piece that lets you expose so much of your breast without going topless entirely. This particular one is made from sequin trim and two tassels (one tassel for each pair). Other materials you need include foam, glue dots, scrap paper, scissors, a pen, and double-sided paper.
15. LED Heart Pasties
Would you like to spice up your heart pasties to look sexier? This might be your preference on occasions like Valentine's Day or other lovely days. A downloadable pattern is included in this guide to help you get the design correctly. You will need a laser cutter to perfectly bore the LED holes on the pattern. Instructables
16. DIY Heart Pasties
Making heart pasties by yourself is an excellent idea! You will be able to use anything you like to design it. For this, you need a vinyl, buckram, glue, glitter fabric, and scissors. It is straightforward to put together once you follow what you see in this guide.
17. Burlesque Nipple Pastie DIY
Having a pair of burlesque nipple pasties is essential for a woman. The use can come in during some special occasion! Well, to help you make fitting and beautiful burlesque nipple pasties, you need rhinestones of your choice, cardboard, rhinestones glue, a picker, scissors, and a round stencil. After gathering all these materials, you're halfway done.
18. Star Nipple Pasties
Are you wondering how you can make star nipple pasties? Worry no more! This guide will give you all the detailed process of making star-shaped nipple pasties together with a list of materials and tools used.  You need a star-shaped template for the pasties and rhinestones to decorate it. It looks beautiful in black color.
19. How To Make Nipple Tassels
Thin satin fabric, tassel, buckram, sequin fabric, rhinestones, rhinestones applicator, glue stick, glue gun, needle, and thread are the materials needed for these nipple pasties. It is softer on your body and comfortable because of the different fabrics put together to make it.
20. DIY Sequin Nipple Pasties
See here how to make a DIY Sequin Nipple Pasties! It is very straightforward and fast. The materials needed are soft felt fabric, a hot glue gun, and sequin. Cut two circles out from the belt fabric and cut a slit through each of the circles. By folding the circle from the slit, you have a cone. Use hot-glue to hold it and start attaching sequin to it.
Conclusion
In the fashion world today, there are a lot of dresses or styles that involve using a net or transparent fabric. However, it is not very common to wear cloth that shows the nipple; that is why people adopt the idea of nipple pasties. Do you have some clothes you've not worn because they are transparent? Don't worry. You have nipple pasties to back you up.