A night light can simply be any light or even a candle that provides a dim quality light at night. This light can be hung from your ceiling, or kept on your table. Either way, it's an amazing light that most of us will love to have at home, it gives your room a refreshing new smooth look at night. So, this is a DIY with 25 guides on how to make a night light with several materials and tools.
Without further ado, let's check out the various night lights that are available in the list of guides below. Let's begin!
1. DIY Night Light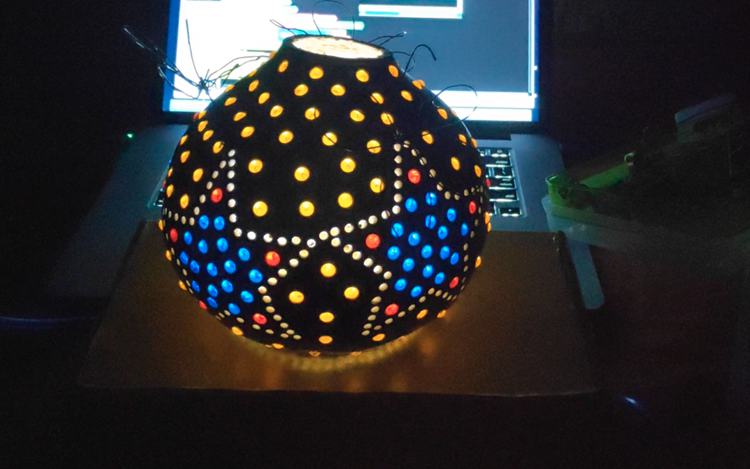 This is an amazing night light, it's quite cheap and easy to make. The first step is to gather the necessary materials for this project. You'll need an Arduino Leonardo, a box, 8 LED lights, wires, a breadboard, a photoresistor, and 9 resistance. This is a project that can be done in 3 simple steps.
2. DIY Moon Night Light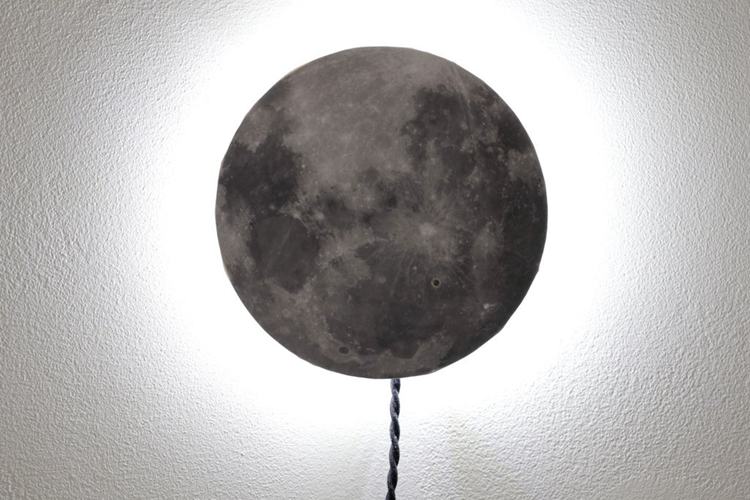 How would you love to make a moon night light for your room? It's cheap, easy to build, and lights up the room with the moon effect. The creator of this guide used a moon decal, transistor, photocell, resistor, white LED strip, PCB, twisted pair fabric cord, a power jack, and a wooden disc. The making process is quick and easy to follow.
3. DIY Faucet Night Light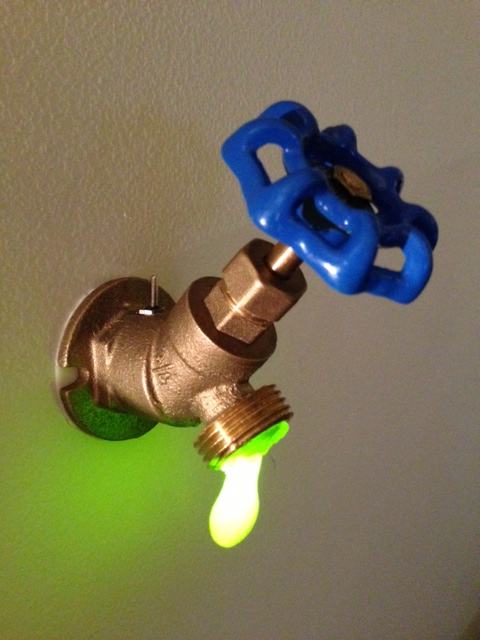 That is gorgeous, arguably the coolest night light. It's always important to know the materials you'll be using for the project so that you don't get any surprises. The creator used a faucet, green rectangular LED, batteries, soldering iron, wiring, and lots more.
4. DIY Solar Night Light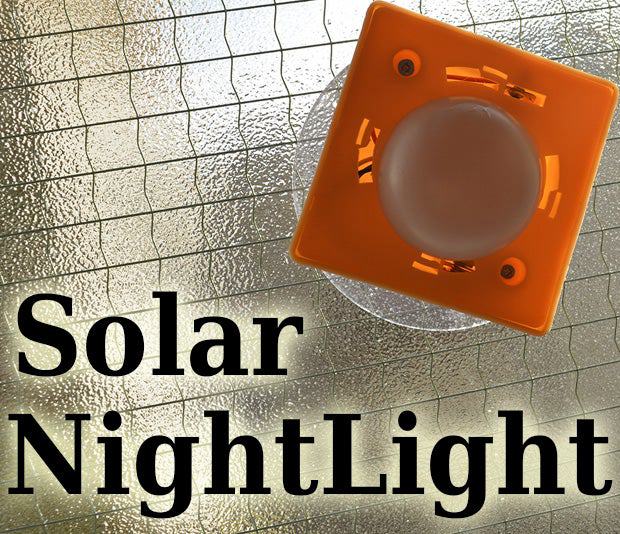 How about a solar night light, ever heard of that before? It's pretty amazing. It's a simple mechanism made up of a large suction hook, solar garden light, a hot glue gun, and a ping-pong ball. When you have constructed the light, you'll attach it to your window so that the sun rays can charge it up for the night hour.
5. How To Make A Night Lamp
This lamp's night light is made with paper. The fact that it's paper makes it look inconsequential, but the reverse is the case. It's simple and easy-going.
6. DIY Night Lamp With Plastic Bottle
Here is a guide in which the creator made plastic water bottles. The concept is cool and easy to make. You'll need LED light for the bottles.
7. DIY Moon Night Lamp
Here is another moon night light. The creator used a circle ball, applied glue to the body, and attached tissue paper to it. Then he used LED light for the insides.
8. How To Make A Starry Cardboard Lampshade
Do this project, you'll need recycled cardboard, anti cutter, bulb, hot glue, and scissors. The making process is quick and easy to follow.
9. DIY Paper Night Light
Talk about making a night light with paper. It's cheap, easy to manipulate, and lightweight. Although with paper, this night light won't be durable, and sturdy with the design on the body, and the effects it brings, it's a perfect fit for a night light in this list. You'll need LED lights because they generate less heat, cardstock because it's quite hard and can maintain the shape you give it, and an X-acto knife for cutting.
10. DIY Night Lights From A Cup
Do you want to know how this night light was made? From the image, you might already have an idea of what the creator made. Instead of throwing away all your cups after drinking from them, you can recycle them and make a cool night light, you'll need all the foam cups you can get depending on how many lights you wish to make, you'll also need toothpicks, paint, paintbrush, fresh Rayovac batteries, and lots more.
11. DIY Fairy Night Light With Mason Jar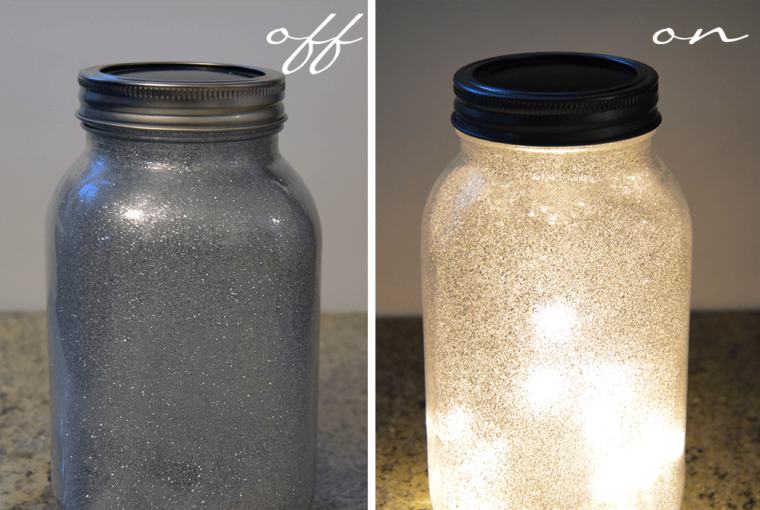 Okay, this is a material that is common in most households, a mason jar is one of the perfect materials for light, and in this guide, you'll be using one to make a night light. So, you'll need a mason jar or a screw-top jar, spray craft adhesive, spray paint, one ounce of glitters, and some battery-operated LED string lights.
12. DIY Night Light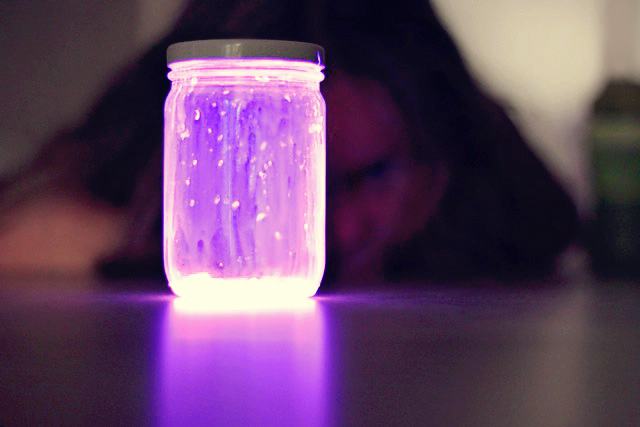 Here is another guide with a mason jar as the material for a night. Unfortunately, you won't be using LED light strips, you'll need glow sticks. These sticks might not last long, so you'll have to refill once in a while. It's super easy to make, and it's pretty amazing when you light it up in your darkroom.
13. How To Make A Night Lamp
Here is another night light idea, easy to make with cardboard and craft paper. You can use any light for the inside. It's a cool night lamp for small rooms. I really love this night lamp, I think I'll make this for myself.
14. DIY Slice Of Wood Night Light
You can make this night light with wood, you'll just need the components for light, a bulb, and a dim switch to adjust the light. This night light is best suited for large rooms, where you can brighten up or dim the light depending on your mood.
15. DIY LED Night Light
Here is another LED night light, it's easy to make and you'll need a battery, battery-connected wire, magnet, ice-cream stick, plastic book cover, rubber band, wool, LED lights.
16. DIY Rotating Night Light
Check out this rotating night light, it's simply amazing. The creator made this with normal colored A4 paper and hard paper. It's a unique design that would beautify your space. You should consider making this.
17. DIY Pokeball Night Light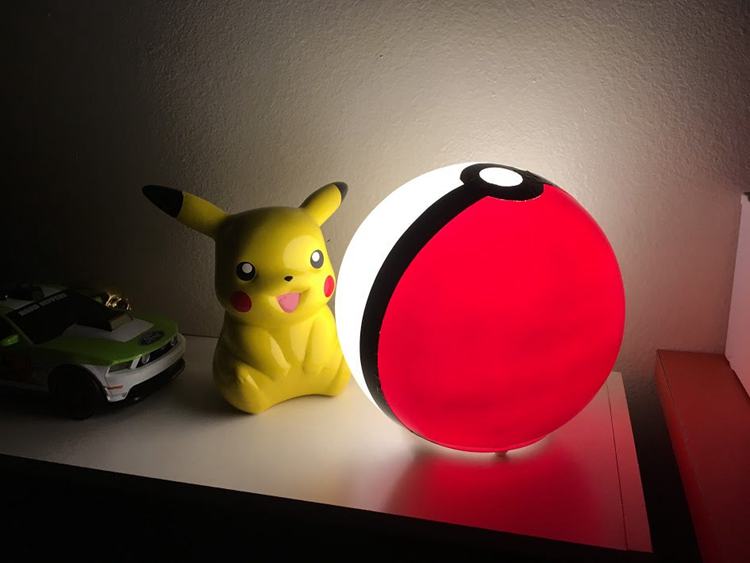 Now, this is a night light worth stressing for. The only great thing is that you won't stress a bit to make this light. The making process is quick and easy to follow. You'll need an IKEA FADO table lamp that goes for $19, a 1.23" circle, duct tape, red Rustoleum gloss protective enamel, and a few other things.
18. How To Make Graffiti Night Light
This is not the kind of night light we had in mind, but it's super good. You can set this up for your kid's room, the design perfectly suits kids. Those write-ups are made of cardboard paper, with foamy colored sheets, black acrylic paint, LEDs, a hot glue gun, and lots more.
19. How To Make A Firefly Night Light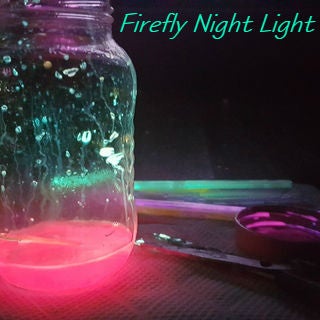 Take a look at this cute firefly night light. Did the creator of this guide trap a few fireflies in the jar? No! He used some glow sticks to create the light, newspaper or any other protective materials, a clear glass jar, and lots more.
20. Lithophane Night Light DIY
With this guide, you'll be making a lithophane night light. If you don't know what lithophane is, and how it works, you should take a look at the guide to learn more. It's pretty simple though, it's just an etched artwork in a thin plastic.
21. DIY Night Light
This project will take some time and patience because the creator took some steps that might not favor you. He used cement to make a concrete base, balloon, and some wool yarn for the design.
22. DIY Night Light For Sweet Dreams
Want to have a sweet dream, you better get ready to make this might light with a simple tl clear jar with a fancy lid, and some light strips, preferably Christmas lights.
23. Homemade Night LIght
This is a homemade night light not because it was made at home but because the materials used can easily be found at home, things like a clear plastic container, glitters, and glycerol.
24. How To Make A Simple DIY Night Lamp
Night light with water bottles gives the light a unique look. You'll need plastic water bottles, and some LED lights. The making process is quick and simple to perform.
25. DIY LED Egg Night Light
Now, this is a night light that will get your attention. It's unique, small, and beautiful. It's a LED egg night light. The creator used a 3d printer to print the LED egg form. It was a quick and simple project.
Conclusion
That's all we have, for now, this list carries the best of the best of all the night lights ideas that you could ever find, it's pretty easy to make if you follow the steps and instructions carefully. Thanks for your time, wish to see you next time, cheers.