Your napkins can get dirty easily if not stored properly. In this article, I have put together 25 DIY napkin holder projects made by amazing folks, all the projects listed include free instructions on how to make a napkin holder.Some of the projects require woodworking skill while others don't. You will surely find the right DIY napkin holder project after reading this article.
You May Also Like:25 DIY Sunglasses Holder - How To Make A Sunglass Organizer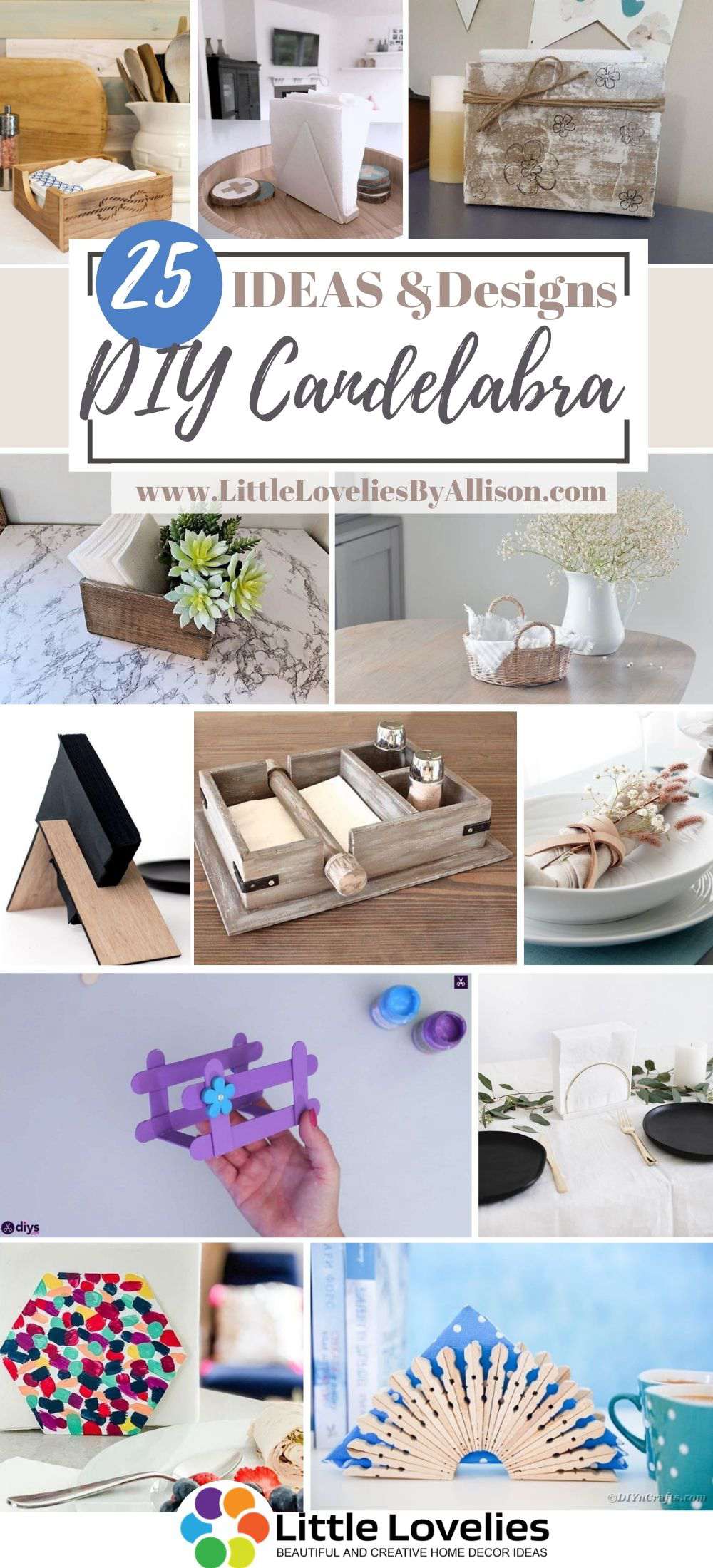 1. DIY Napkin Holder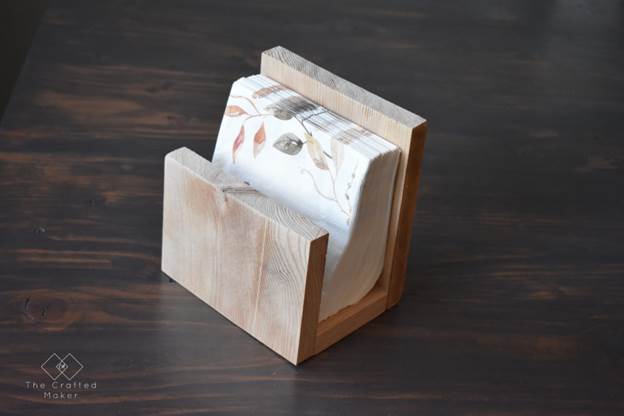 This is a woodworking project that can be made by anyone. If you can successfully gather all the required tools, making this won't be a hard task for you. The steps required to make this beautiful napkin holder are very easy to follow. You should be done with this craft in no time.
2. DIY Clothespin Napkin Holder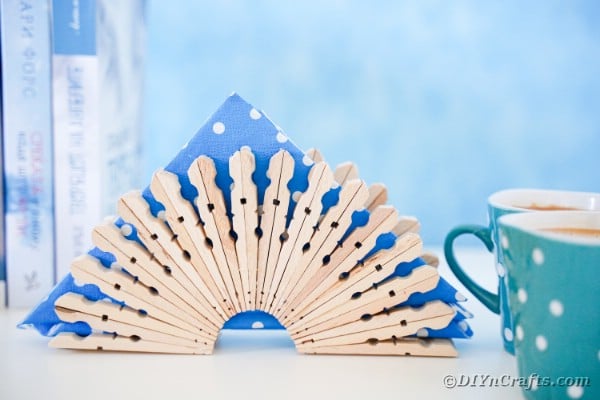 I found one of those hacks that you would love. This is one creative idea that you ought to try out. Using a couple of clothespins, the creator was able to craft this unique clothespin napkin. If the color doesn't match the color scheme of your home, feel free to paint them.
3. Easy DIY Napkin Holder
With this DIY napkin holder project, you can showcase your painting skills. This is one of those easy to make projects. However, you will need a couple of supplies like; a paintbrush, a 12 x 12 sheet of balsa wood, and a few other tools.
4. Modern DIY Napkin Holder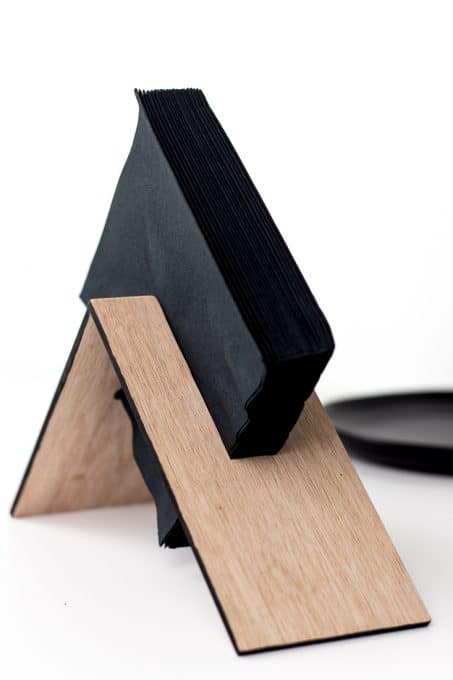 Are you having an occasion soon? The good news is, you won't need to spend a lot of money to buy a napkin holder, in this DIY guide, you will learn how to make a perfect napkin holder that can be used for any type of occasion.
5. Popsicle Stick Napkin Holder DIY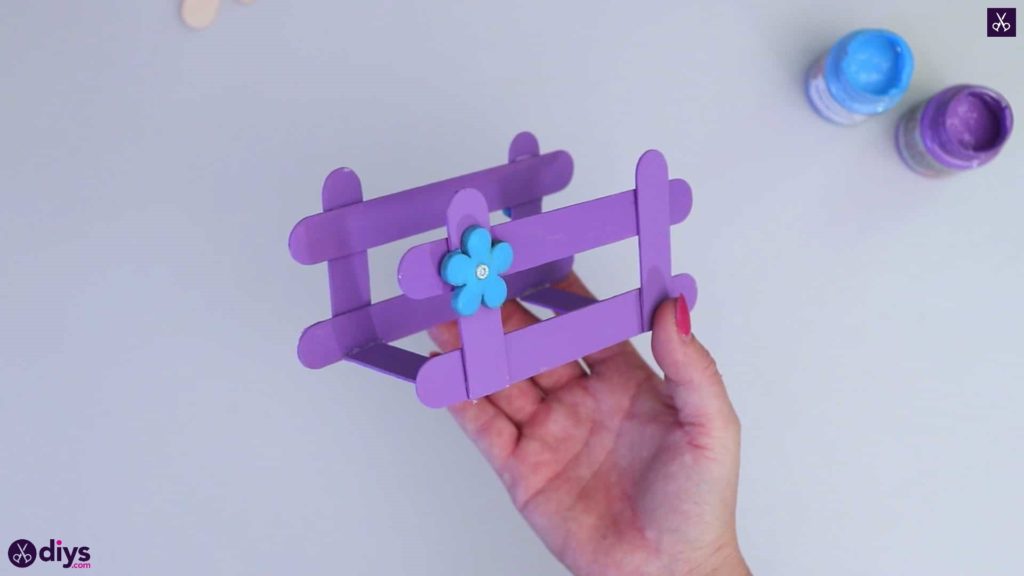 It's totally fine if you do not like the purple color on this napkin holder, the creator used purple probably because she preferred purple. You can use whichever color you please. Generally, I think this is a great napkin holder that you can DIY easily.
6. How To Make A DIY Napkin Holder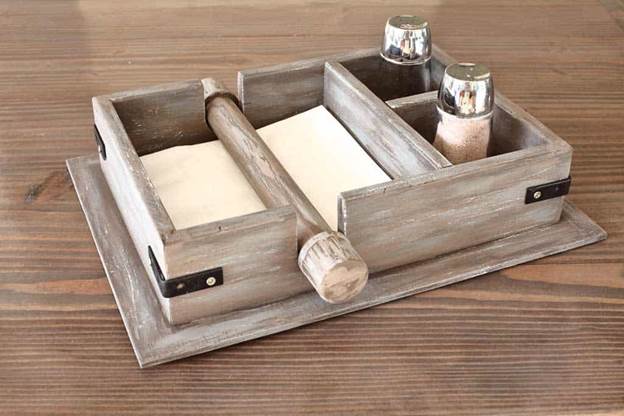 Here's another DIY napkin holder that would look amazing on your dinner table. As an extra add-on, the creator included a section for placing pepper and salt for the dinner table. The making of this napkin holder requires woodworking skills. You will also need to have some basic woodworking equipment handy.
7. DIY Napkin Holder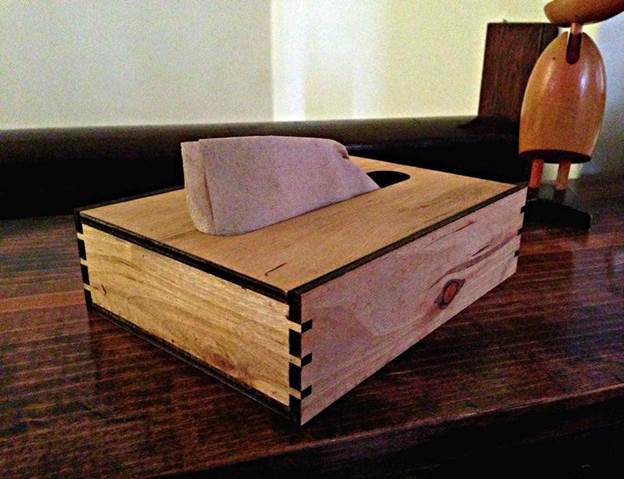 Are you looking for an easy project? Here's one I was able to find. This project won't take much time to put together, you would be done in no time. The steps used in making this DIY napkin holder are quite easy to follow. You will need some supplies, however.
8. Simple Napkin Holder DIY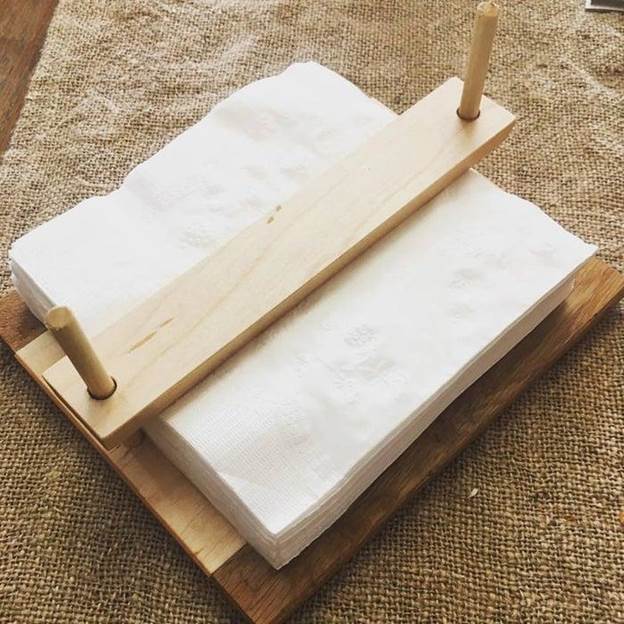 If you fall into the category of people who are looking for a quick fix for a napkin holder, you should definitely check this out. Why? It took the creator just 30 minutes to make this napkin holder, and it looks pretty amazing. This, however, is a woodworking project that would require some woodworking skills to complete.
9. DIY Heart-Shaped Napkin Holder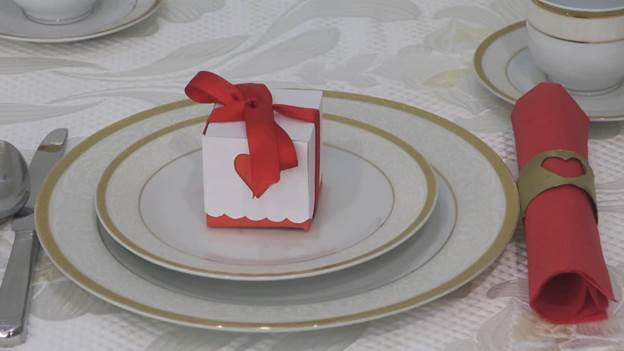 This is by far the easiest napkin holder to make. It is a heart-shaped napkin holder that can be used to keep your napkins together in a fancy manner. It would look so good on dinner tables especially during valentine season. This is the kind of napkin holder that is used occasionally.
10. DIY Napkin Holder Basket
Instead of using the regular DIY napkin holder, you can settle for this french country style napkin holder. This DIY guide won't show you how to make a basket, it will only give you tips you need to make your very own DIY napkin holder basket.
11. DIY Wooden Napkin Holder
I found another project for the woodworkers. Put your woodworking prowess to the test with this fancy wooden napkin holder project. The making process requires the use of some woodworking tools. If you have experience in woodworking, this won't be a difficult project.
12. DIY Napkin Holder From Sticks
Using sticks, the creator of this piece of art was able to put together this amazingly outstanding napkin holder. It is not a hard project to complete. I love the fact that the steps are concise and easy to follow and understand. You should be done making this napkin holder in a jiffy.
13. How To Make A Napkin Holder With CDs
Almost everyone has old CDs in their homes, in this DIY napkin holder guide, the creator was able to use some old CDs to make a fancy napkin holder. The idea is very creative and deserves an award. The making process isn't too hard to follow. You should be able to make a CD napkin holder in no time.
14. DIY Laser Cut Napkin Holder
I love laser cutting projects, they are so much fun for me. If you love them too, here's a project you can make next. In this DIY tutorial, the creator will take you on a tour showing you how he was able to make this fancy DIY napkin holder. He even included some downloadable files for you.
15. Modern DIY Napkin Holder
Are you looking for a modern style napkin holder? I found one. I think this is by far one of the best napkin holders I have seen. Using a table saw, sandpaper, drill, glue, and a bunch of other tools, the creator was able to put this amazing napkin holder together. With all the required tools handy, you would be done making this in no time.
16. Funky Wire Napkin Holder DIY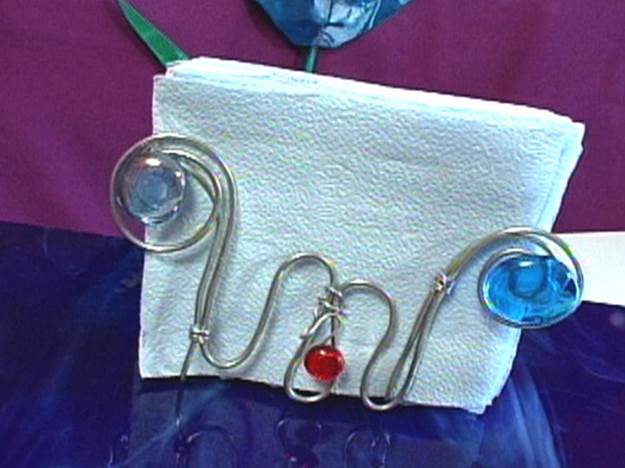 As simple as this napkin holder looks, the making process is not so easy. The first task that would probably be stressful is gathering the required equipment, after that, the process of twisting the wire isn't going to be a walk in the park, but with commitment, you should get the hang of it.
17. DIY Napkin Holder Centerpiece
The main purpose of this napkin holder is to serve as a table centerpiece. As you can see in the image above, there are napkins and a bunch of flowers inside the napkin holder. This DIY tutorial will show you how to make this amazingly outstanding napkin holder centerpiece.
18. DIY Scandinavian Nye Napkin Holder
Referred to as the "easiest napkin holder" This napkin holder actually is the easiest to make. The creator was able to craft this beautiful piece using a few supplies like a craft knife, leather straps, glitter stars, and a few other materials.
19. How To Make A Simple Napkin Holder
I know the title of this DIY project says "how to make a simple napkin holder" but if you do not have woodworking skills, you will not be able to make one of these for yourself. Even if you are a woodworker, you will need the help of woodworking tools to make this simple napkin holder.
20. Napkin Holder Out Of Waste Newspaper
If you are looking for a DIY napkin holder project that is low-budget, you should check this out. Using old newspapers, the creator of this DIY napkin holder was able to piece together this fantastic napkin holder. The making process is fun and easy to follow.
21. DIY Coffee Mug Napkin Holder
Have you ever seen a coffee mug napkin holder? I haven't, this is actually the first time I am setting my eyes on an amazing piece like this. I bet this would look great in your home, also, you might want to settle for this if you are looking for napkin holder projects that fall under the "easy-to-make" category.
22. DIY Oak Napkin Holder
For the making of this oak napkin holder, you are required to pay rapt attention, the slightest mistake might ruin the napkin holder. Also, you would need wood cutting equipment for the making process.
23. DIY Cardboard Napkin Holder
I found an easy-to-make project that won't require using woodworking tools. For the making process, you'll need some cardboard, scissors for cutting, and a few other tools. At the end of the making process, you might need to put your artistry to the test.
24. Simple DIY Napkin Holder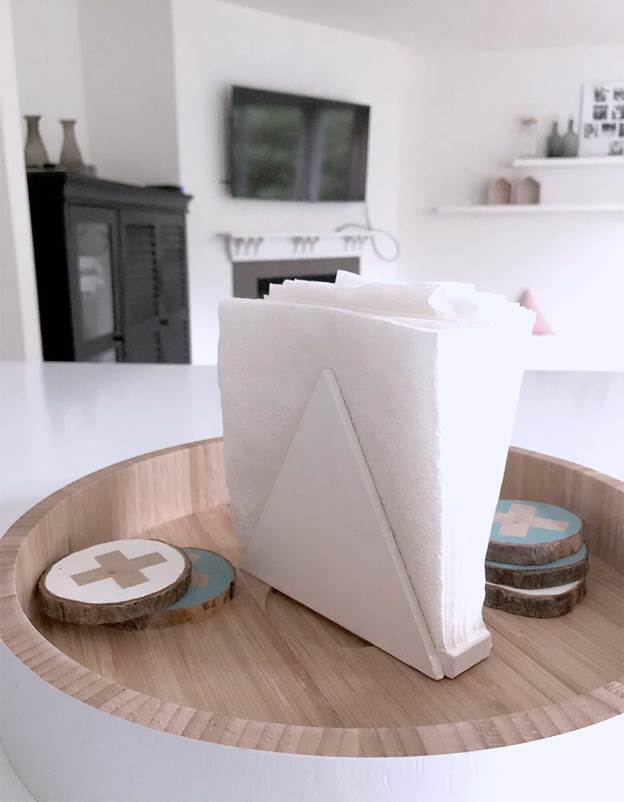 Simple, yet beautiful, these are the two words I can use to describe the uniqueness of this napkin holder. It is also part of the "easy-to-make projects.
25. How To Make A Wooden Napkin Holder
The last but definitely not the least on our list of best DIY napkin holder projects is this one. It is made of wood and thus requires woodworking tools and also skills. You should check out other projects if this seems too complicated for you.