When you make your own lip gloss, you can customize it to give it your favorite scent or color, and you can even add glitter if you like a little bit of sparkle. Avoiding the use of toxic chemicals on your lips is especially important because you don't only absorb them through the skin, but you ingest them through licking your lips, obviously!
In this article, we have taken the time to research and present you with some of the very best DIY lip gloss projects made by some of the finest producers. All the products listed here are natural and won't harm or react to your lips in any way. However, you should look out for the ingredients used in the making process. DON'T use products that have ingredients that you are allergic to.
Are you ready to make amazing lip glosses? Let's begin
1. How To Make Lip Gloss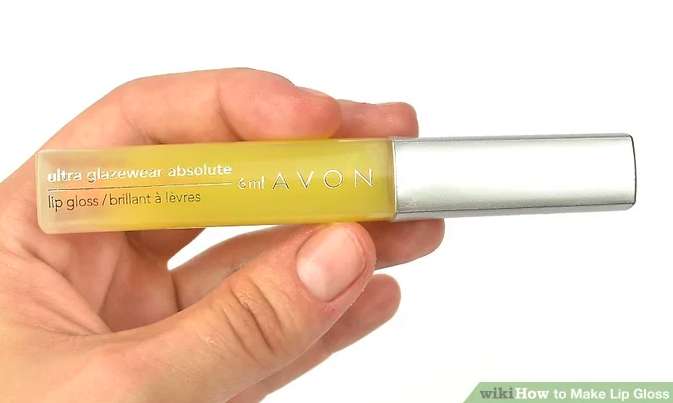 There are three steps featured here which will help you make three different kinds of lip gloss to keep your lips moist and prevent tearing. The ingredients featured here are vaseline-based, coconut oil, and beeswax lip gloss. So you can now make your customized lip gloss and have enough to share some with your friends, too! The making process of this DIY lip gloss is very easy to follow, you should be done making yours in no time.
2. DIY Natural Homemade Lip Gloss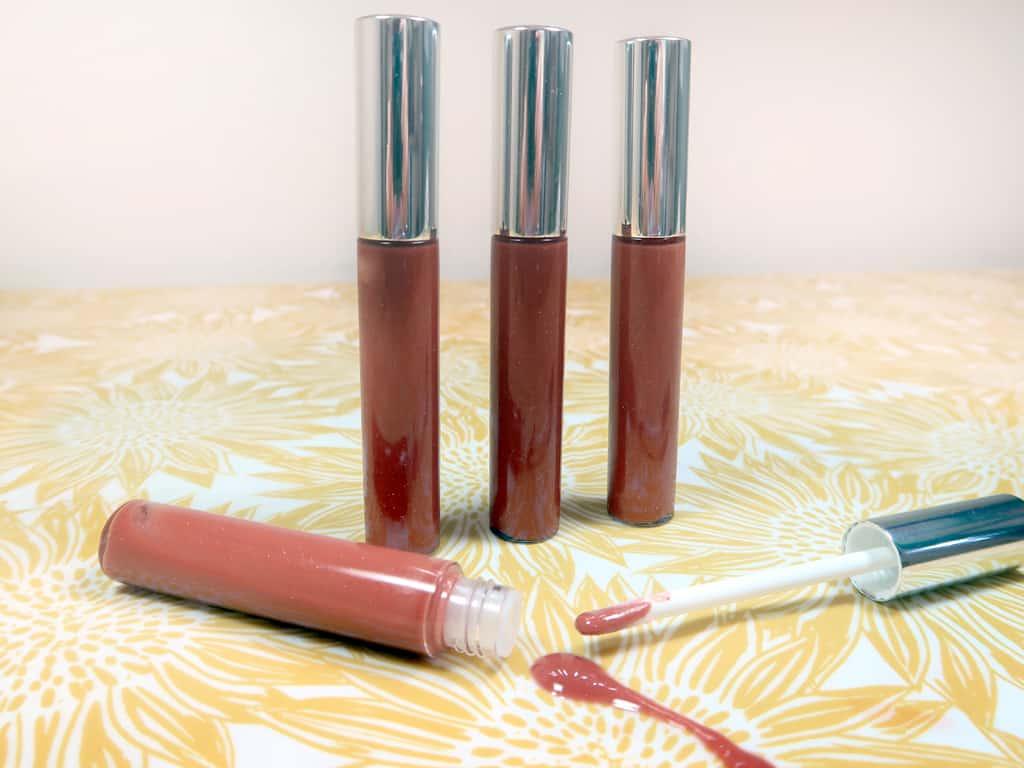 If you want a natural homemade lip gloss, then this is the right tutorial to check out. The creator did a great job making this lip gloss all natural.
Just getting about the right combination of events you want in a lip gloss can be quite difficult to find. You can quickly and easily make your homemade lip gloss with these ingredients; 16 grams Castor Oil, 10 grams Olive Oil, 6 grams Coconut Oil, 3 grams Beeswax, 4 grams Liquid Lecithin, 1 gram Vitamin E Oil, Red Oxide (enough to tint your gloss), Silver Sparkle Mica (enough to give your pigment a little sparkle), 4 10ml Lip Gloss Tubes.
3. DIY Lip Gloss
Here are some great suggestions for customizing and remixing the variations on this lip gloss recipe to find your perfect match. Start off with these basic ingredients: Wax - beeswax or paraffin - grated or in pearls, Carrier oil - castor, sesame, almond, jojoba, sunflower, coconut, olive, etc., Cocoa butter or shea butter, Vitamin E oil, and some flavoring & color.
4. DIY Clear Lip Gloss With Vaseline
Most people love to look as natural as possible so for the sake of having their lips moist, they resort to a rather clear lip gloss rather than a colored one. Using Olive oil, essential oil, aloe vera gel, and vaseline this can be made in a couple of minutes. The making process of this DIY clear lip gloss with vaseline is very easy, anyone can do it!
5. How To Make Lip Gloss
For the beauties who love to flaunt different kinds of glosses, this video walkthrough shows you how you can make four different lip glosses on your own. Yeah, it's just as simple as anything you can think of.
6. DIY Homemade Lip Gloss
It's funny how one may think lip gloss is a big deal. Well, it's really not. Using just two basic ingredients you can smack your lips proudly with your homemade lip gloss.
7. DIY Lip Gloss With 3 Ingredients
Just to give your lip that shine it deserves and prevent unnecessary chemicals on your lip, this quick and simple homemade lip gloss will help you achieve that by using only three ingredients; Castor oil, vegetable glycerin, and red colorant carmine. Here you go rocking your beautiful lip gloss.
See also: 25 DIY Makeup Bag Projects
8. DIY Lip Gloss
So here's an easy DIY lip gloss tutorial that enables you to have your specific customized shade and flavor you'd want. Trust me you most definitely won't break the bank when carrying out this project. The recipe provided uses non-toxic ingredients and is therefore harmless. Get the few things you'll need and have yours.
9. DIY Honey Lip Gloss
Right here is a lip gloss or lip balm made using honey. You can make this for your teenager and they'll be excited or rather show them how to make it themselves. With these simple steps and basic ingredients here, they can always flaunt it and look gorgeous after getting the lip gloss ready.
10. DIY Light Pink Butterfly Lip Gloss
For the beautiful ladies or teenagers, what we have here is a clear but pink lip gloss with butterflies in it that helps your lip stay moist. Follow these simple steps and you'll be a step closer to creating yours.
11. DIY Nude Lip Gloss
Making lip gloss can be a bit messy to ensure to work in a spacious area. This will guide you on how to make a nude lip gloss, a light brown, and also a dark brown lip gloss. Follow closely and enjoy your looks. If you love nude, you should definitely try this out.
12. DIY Natural Tinted Lip Gloss
You should try out this oil-based lip gloss which uses moisturizing oil like castor oil, almond wax, and vitamin E. It doesn't dry up your lips but nourishes and keeps them moist just the way you love it.
13. DIY All Natural Lip Gloss
The ingredients provided here are quite flexible so you can make substitutes for any ingredient you don't like or feel comfortable with. So given here are the ingredients needed for this project; 2 teaspoons of Beeswax, cocoa butter or shea butter, castor oil, sesame oil, vitamin E oil, essential oil of your choice for a nice scent, containers to pour your gloss into, to tint the gloss - use a slice of lipstick.
14. DIY Glitter Lip Gloss
If you're the kind that loves a little shimmer, here's a quick, easy and fun way to make glitter lip gloss. You can have this lip gloss using these simple ingredients listed out; ¼ tsp Petroleum Jelly, ½ tsp Coconut oil, Makeup grade glitter, Lipstick (as much as you want, more lipstick = more pigment).
15. DIY Natural Lip Gloss
If you're particular about skin and makeup then there's no harm in trying out this awesome lip gloss recipe which will sit pretty on your lips. Using these ingredients you can get started; 3g castor oil, 1.5g calendula oil, 1.3g tucuma butter or shea butter, 0.2g beeswax, 3 drops vitamin E, 0.3g mica colorant, Lip gloss tube.
16. DIY Lip Gloss With Vaseline
This all-natural lip gloss provides you with great moisture and shine and doesn't leave your lips all dry and cracking. You can achieve this using vaseline, aloe vera gel, and coconut oil, nothing more.
17. How To Make Cotton Candy Lip Gloss
You just might be looking out for a unique lip gloss, well I'm happy to announce to you that here is one I can rely on. This is a cotton candy lip gloss made with some special ingredients a little bit away from the regular clear lip gloss.
18. DIY Nude Lip Gloss
Ensure to get all the ingredients available then you can start creating your special nude lip gloss so you can always rock it and flaunt it whenever you want.
19. Homemade Lip Gloss
The simple and easy steps provided here will help to make one of those gorgeous lip gloss for yourself too. This lip gloss provides a great dose of moisture and shine to your lips and keeps you beautiful all day.
20. Homemade Natural Lip Gloss Recipe
The process isn't a tedious one, it isn't time-consuming and it's inexpensive. With just the right ingredient and keen interest in the procedure, you're sure to have great results.
Conclusion
Lip gloss is a beauty staple that can be worn for everyday looks and on special occasions – but conventional lip glosses can be packed with harmful ingredients. So with these basic steps and flexible ingredients, you can flaunt your lip gloss and look gorgeous!
Remember to check the ingredients used for the production of these DIY lip glosses, if you are allergic to an ingredient, you can swap with something else or check out other tutorials, thanks for stopping by!