15 DIY Lingerie patterns and ideas for the adventurous and creative. If you're looking for something a bit more comfortable to wear underneath your clothes, you might want to consider making some lingerie yourself. There are many different styles of lingeries and it can be a difficult task trying to search for one that suits your personality.
Lingerie is the piece of clothing that could make or break a lady…or in this case, a DIY girl. While it is sometimes hard for us women to find a lingerie that fits perfectly, and we may have difficulty in sewing lingerie ourselves, it's not impossible! And, if nothing else, these amazing DIY lingerie patterns will be your huge motivation to start sewing. So let's get started and figure out which of these 15 DIY lingerie patterns you should choose!
1. DIY Lingerie Set Sewing Tutorial
Lingerie can be expensive and I know you don't want to spend so much on buying lingerie and perhaps it's not a one-time thing, it is something you'll have to buy frequently. So why don't you sit down and learn how to make lingerie to have them in your corner, always ready! You will need a stretchy lace fabric, elastic, rings, clasp, and some other materials.
2. DIY Lingerie
Making lingerie by yourself will save you from the stress of finding the design that suits your preference. With DIY, all you have to do is gather the materials required for the design and have your lingeries. It is that simple, let's see what materials you need to put together, and how to put them together; elastic rubber, clasp, measuring tape, scissors, rims, and creativity.  You can find out more from the link below.
3. How To Make A Lingerie
You can have this super cute lace lingerie if you follow this guide. The first thing you need to do is to have the design of what you want to make, then gather the materials and equipment necessary. Measure accurately and cut the lingerie as shown in this video guide, then sew the pieces together. The materials used for these lingeries are given in the video.
4. DIY Beautiful Lace Bra
This beautiful lace bra doesn't require a pattern drafting before cutting the cups. All you need to do is to get a lace trim, scissors, tailor's chalk, and tape measure. You will need accurate measurements of the width and length of the bra pieces. This measurement will help to get the cups at the right angle. After cutting, gather the lace pieces, put them together and start sewing. The process is not very difficult once you have basic sewing knowledge. You can check out more details from the link below.
5. DIY Lingerie Guide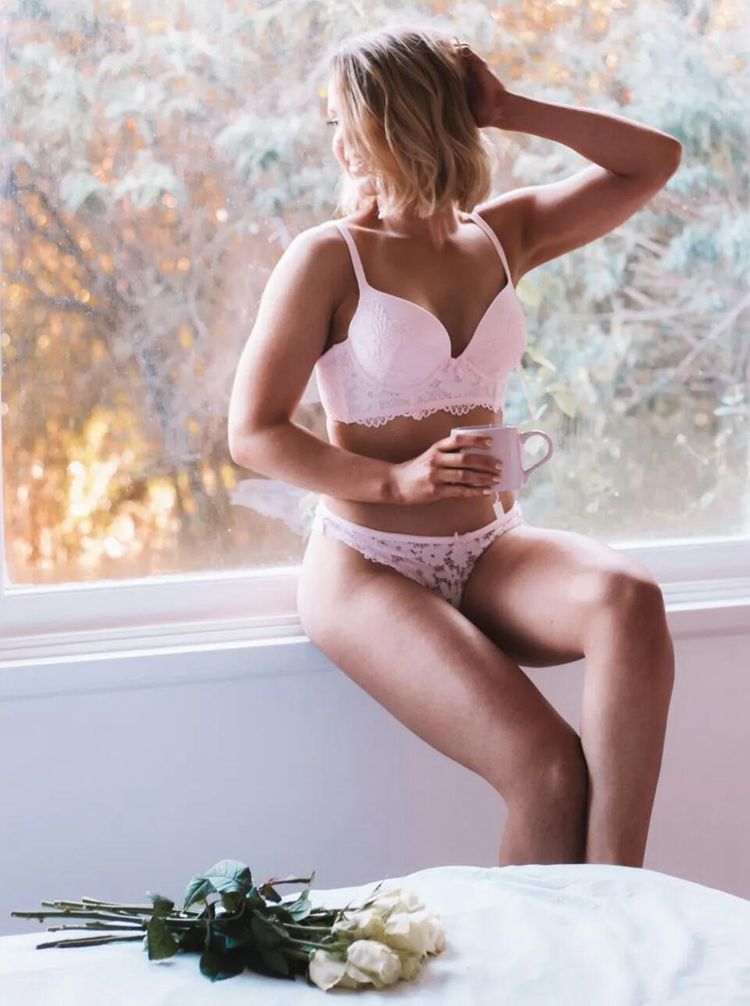 Have you considered making underwear for yourself before? If you haven't, it's time to give it a try. It's going to be so much fun! When you make lingerie for yourself, you will be able to save some money and try out different styles. In this guide, you will learn how to make lingerie from scratch including what type of sewing machine you can use and the type of fabrics.
You will need to consider a sewing machine that has an adjustable foot pressure, adjustable zig-zag stitch, and a small foot for seams. However, you can use a regular sewing machine as well, but it will take some effort to get everything in the right order for the lingerie. sewingfromhome
6. How To Make Lace Underwear
Buying a lingering at the store puts you on the edge of what is available while making one by yourself puts you up for all the options available. All you need to make lace underwear include stretchy lace trim, matching elastic, matching thread, pins, scissors, measuring tape, matching jersey knit materials, a sewing machine, and tailors chalk or markers. Note that the amount of stretchy lace you will need depends on your measurements;  two to three yards should be enough for most people.
7. How To Make Your Lingerie
There are so many reasons why you can choose to make lingerie by yourself over buying it at the store. Perhaps, you might find it difficult to see your preferred size and design in the store, you can DIY a design that suits your size. The first thing you need to do is to draw the design you want to have a clear view of what you want to make. Then, draft the pattern for the bra cup and the panties. Among the materials required for this include elastic rubber, clasp, cotton fabrics, and scissors.
8. How To Make A Bralet
Why opt for second-hand or thrift lingerie when you can make it and save yourself some money and the risk of infections. The first and the most chalking step of making your bracket is getting the correct pattern for the bra cups. In this video, you learn three simple ways to draft a pattern for your bra cup. The first step that is common to all three methods is squaring your drafting paper; if your bra size is 90 you will need to draw a square of 18×18 and if your bra size is 85, you will draw a square of 17×17.
9. DIY Lace Underwear
This lace lingerie is very sexy and super easy to make! Get a lace fabric of your preferred color and cut two rectangular pieces from it. Sew the pieces at both ends to have a double-layer rectangular piece. Fold the rectangle into two to form a square and measure the crotch as shown in this video. Cut a curve on the spot and unfold the piece. Cut a small square piece from another fabric (preferably cotton) and sew it to the crotch and you're good to go.
10. DIY Elastic Lingerie
The materials needed for this elastic lingerie include a tape measure, pins, claps, rings, scissors, a regulator, and an elastic band. The regulator should be  10mm more than the width of the elastic to have a good fit. You will need a proper measure of the burst, breast, and waist for the lingerie. Once you have the measurement, cut four elastic for the bra as seen in this video, and put a clasp through each to form a loop. That's the first and basic step into making the lingerie, you can find out more from the link below.
11. DIY Easy Eco Lingerie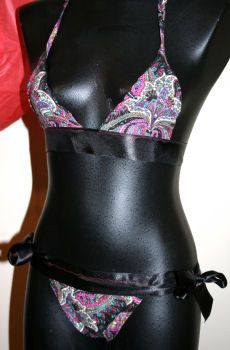 What can you say about eco-friendly lingerie? Sexy right? Impressive both financially and creatively! If you have a wonderful habit of changing or having sexy panties, you should check this out. Here are some of the materials you will need to make this lingerie: One large thrifted scarf, a Wide ribbon, stretch lace/elastic, scissors, thread, a sewing machine, or Olympic hand sewing skills.
The thread can be the same color as your ribbon or you can have a contrasting color to make the lingerie look beautiful. However, getting the thrifter scarf with a beautiful pattern is very important, because the pattern of the scarf will be the design of your lingerie, choose a beautiful one! craftingagreenworld
12. Lingerie Sewing Tutorial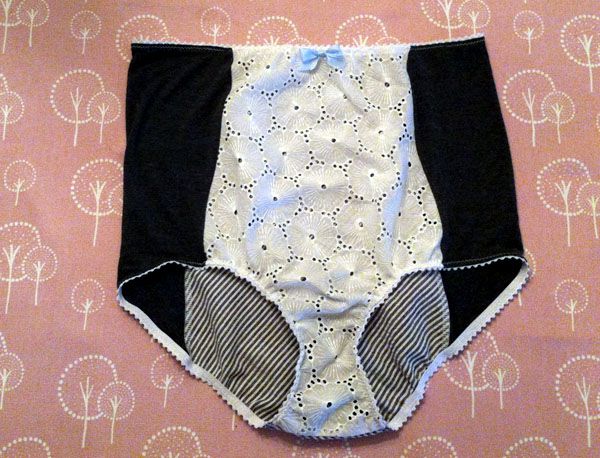 Have you heard about pattern drafting before? Pattern drafting is the first in making this beautiful panty. It's a process whereby you shape the template/pattern of each part of your style with a piece of paper. After pattern drafting, attach the paper to the fabric you want to use and cut out the pattern, repeat this till you have all the parts of the panty. Once you're done, the next step is sewing the parts together. Then, you can sew lace trims around the waistline of the panty and the two tight holes. However, don't forget to Sew extra soft materials on the crotch, making the crotch double layered. craftsy
13. DIY Lingerie For Beginners
When using a pattern to cut your lingerie, it is advisable for beginners to always pin the pattern to the fabric to allow easy and clean cuts.  Lay down the fabric you want to use and place the pattern on it accurately, then use an office pin to hold the pattern to the fabric and cut. After cutting,  hold all the edges of the panty fabric and use pins to hold them down, but if you're good at sewing already, this step might not be necessary. Pinning down the fabric is just to ensure you have an even seam across all edges.
14. DIY Tulle Mesh Bralet
This video tutorial will teach you how to make a bracket from a tulle mesh. You can choose a mesh of any color you like! It would be better if you have a pattern for the bracket cups ready before starting the cutting.
Fold the mesh in half and pin the cup pattern to one side of the mesh. Cut the cup and repeat to have three other cups. The cups will be doubled and you will have a pair after all. However, to cut the two cups that will be the outer layer at the folded side of the mesh, so that you won't have to join your cups in the middle.
15. Crochet Bralet Cups
You probably have seen so many crotchets crafted! And you've been wondering how they creatively came about that? Here is a video tutorial that will show you every single step you need to take in turning a gotten thread into bracket cups. First, you need to have your thread and crochet hook in place.
Now, form a small loop at one end of the thread, place the loop over the remaining thread and use the hook to pick the remaining thread from under the loop through it. Then, you will have a knot around the hook. Now, pass the hook over the thread and pull it through the knot to have a chain, repeat this till you have 12 chains. See the link below for the full instructions on the crochet techniques.
Conclusion
By the end of this guide, I know you'd be hooked to one of the sexy lingerie explained above! They look really beautiful and affordable compared to store-bought lingerie. Although store-bought lingerie is beautiful as well, you can't always have what you want in the store and they're very expensive.
But with DIY lingerie, you can have it all, the design, the style, the quantity, and quantity. And perhaps the inexpensive part is the most amazing part of making lingerie by yourself.