If you've ever tried to work with your laptop in bed you know how much of a nightmare it is trying to get the perfect flat surface to work with that isn't uncomfortable to use.
Lap desks are the solution to this problem but finding one within your budget or fitting to your style is a whole other nightmare on its own. A DIY lap desk solves all these issues and more!
You'll find a list of 25 DIY lap desks in this post that are easy to make, fashionable, cheap, and most of all, effective in their duty.  These DIY lap desks are also a perfect homemade gift, so feel free to make 1 or 5!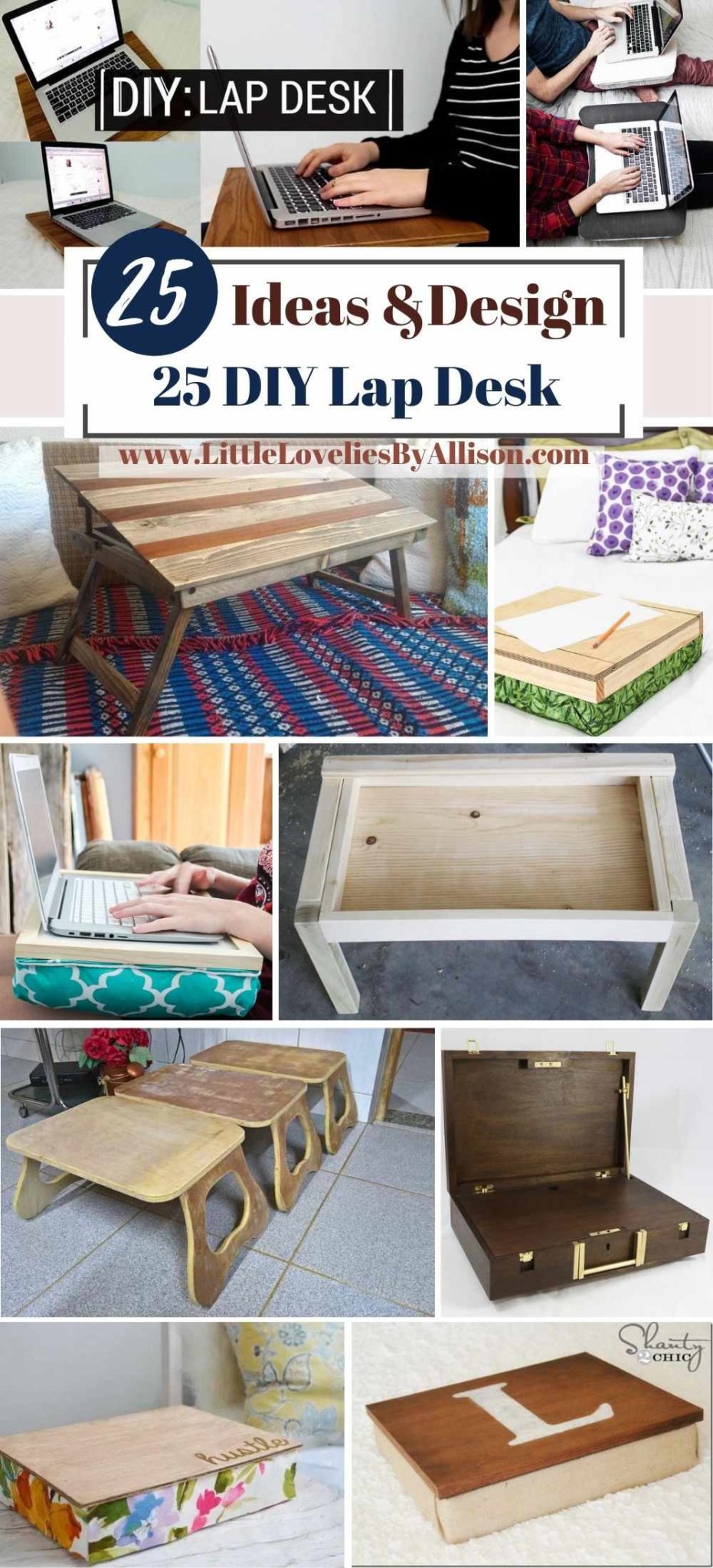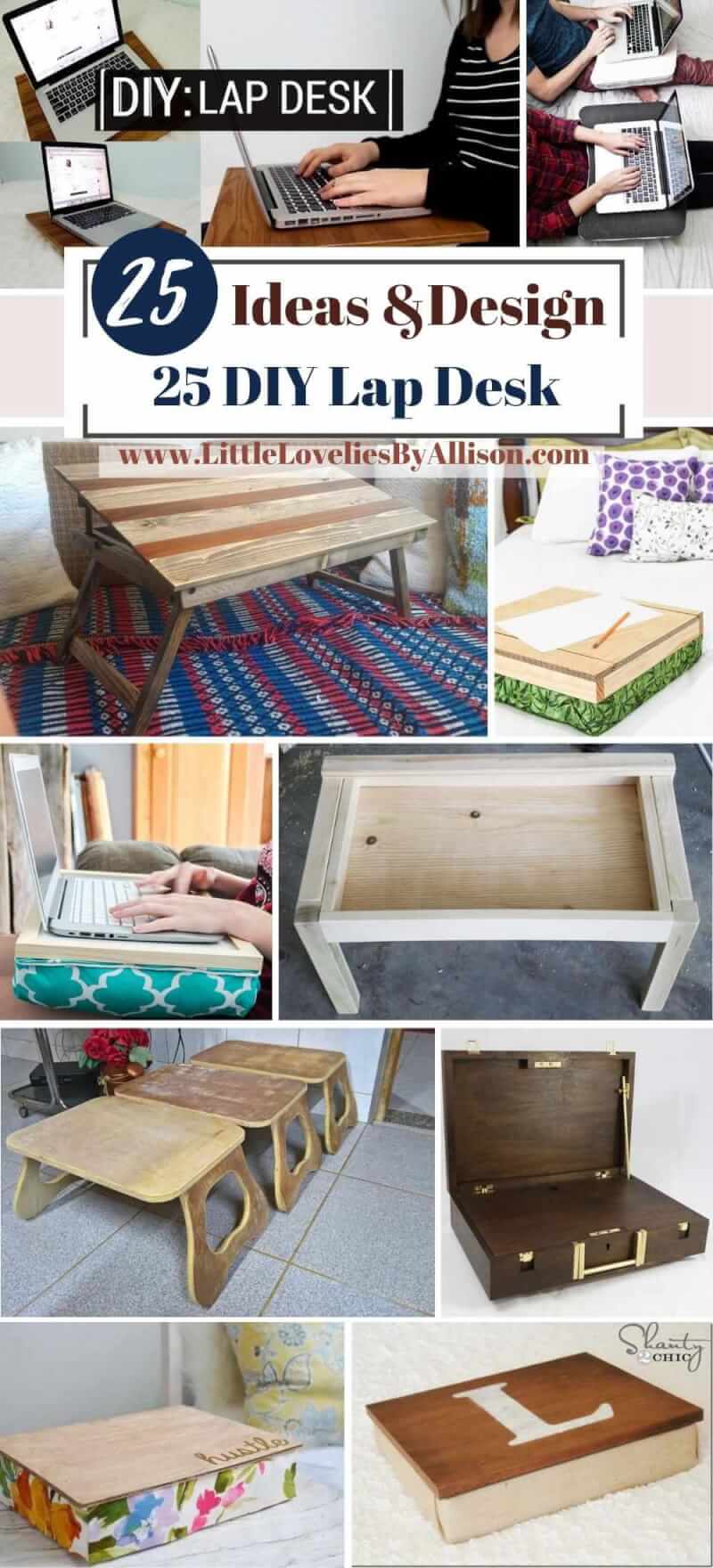 1. How To Build A Wood Laptop Table
Learn how to build a wood laptop table that can also double as a surface to eat in bed! This DIY wood laptop table is built using a 16"x48" pine board for the tabletop that was cut down to 13"x20" which works just fine if you do not require extra room to place a mouse pad, else you could go a little wider with your dimensions.
2. DIY Lap Desks
This DIY lap desk tutorial also doubles as a tutorial for DIY crate seats but do not get distracted! The major materials you'll need are a panel board cut into the size and shape you desire, duct tape, the fabric of your choice. You do not need a whiteboard surface as you'll not be using it for toddlers.
3. DIY Desk For Lap
Presented in two different steps for the top and the cushion for the bottom, this DIY desk for lap tutorial is pretty easy to follow and requires no previous skillset. Pre-cut your wood down to your required size at the point of purpose to ease your work.
4. DIY Lap Desk (No Sewing Required)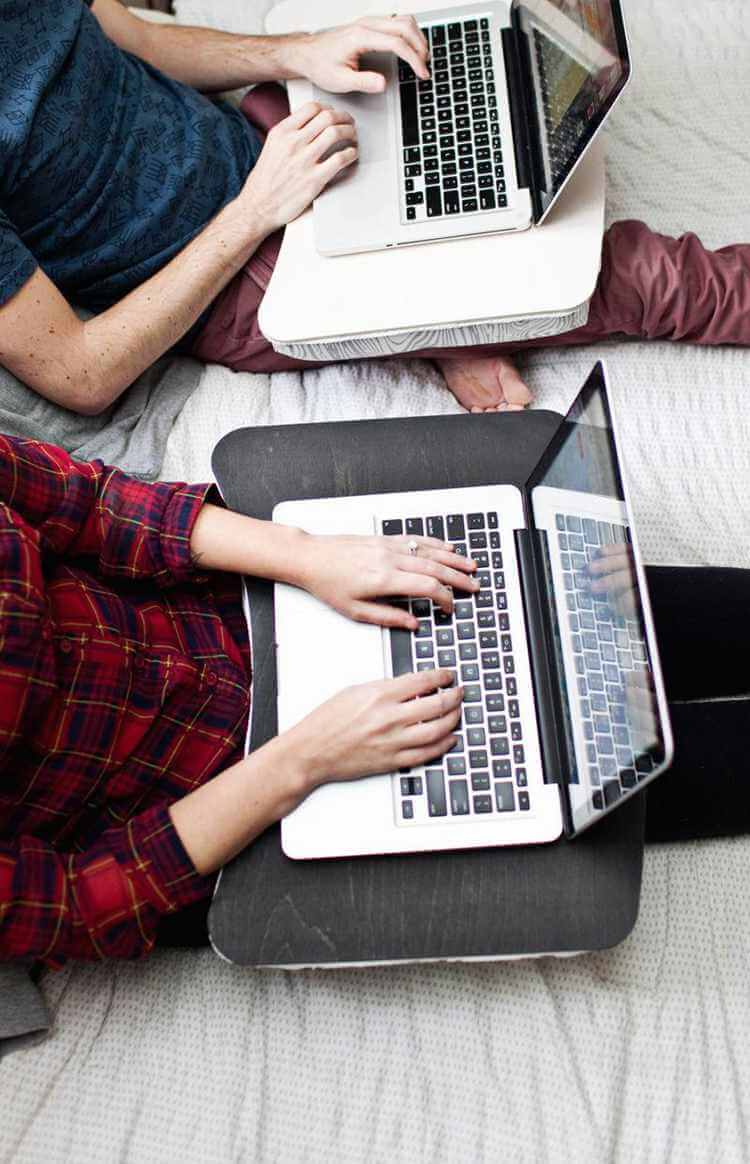 Easy and a perfect choice for anyone, learn how to build a DIY lap desk without sewing or woodwork for less than $20, and you get to do so without sacrificing usability or comfort!
5. DIY Easy Lap Desk With Storage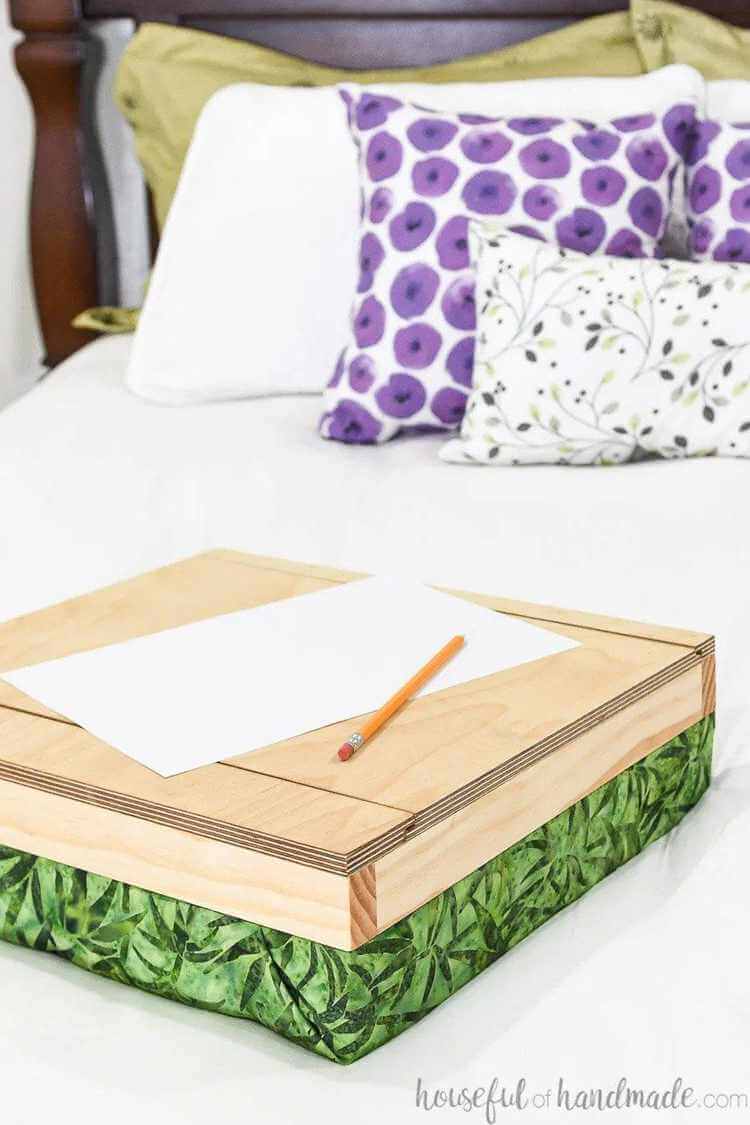 A DIY easy lap desk with storage via a slide-off top which reveals the storage compartment. This makes it easy to hold extra materials needed for your work or even a few chocolate bars!
6. DIY Lap Desk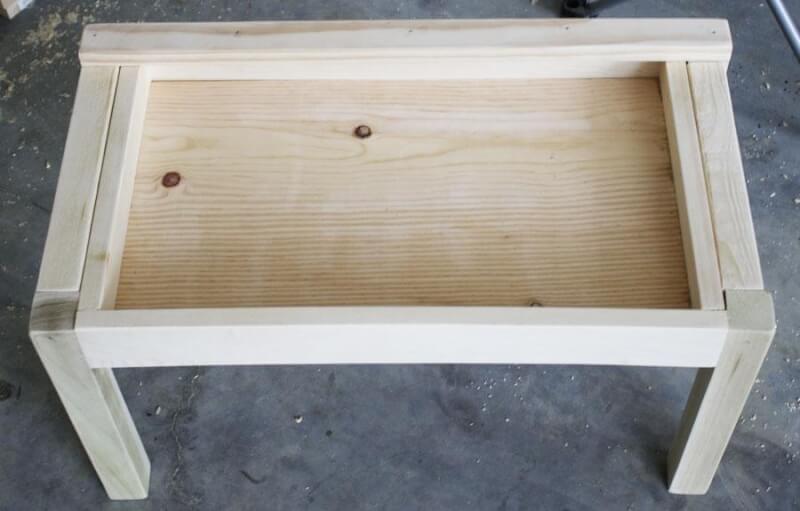 Made from scraps and a handful of supplies, this DIY lap desk will cost you around $2 to build, no kidding. The outcome is a sturdy lab desk that can hold more than just your laptop and you'll agree that it is a pretty sweet deal.
7. DIY Lap Table
The pros of this DIY lap table include its lightweight and how easy it is to build. Super thin plywood was used by the tutor in this video but you can use any lightweight lumber of your choice.
8. DIY Lap Table From Cardboard
If you're seeking something outside woodwork, this DIY lap table from cardboard is your best bet. Play with the color of paint you chose at the end to get a more glamorous look.
9. How To Build A Live Edge Lap Desk
Learn how to build a live edge lap desk using just a few things while working with a live edge slab. The building process is super easy to follow as the instructor talks you through the entire video.
10. DIY Lap Desk For Laptop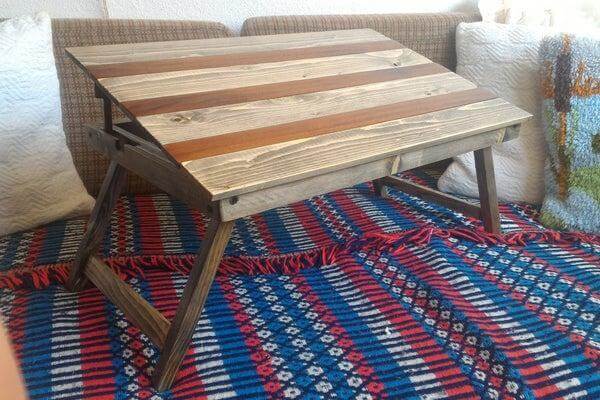 An absolute favorite, this DIY Lap Desk For Laptop comes with an adjustable inclination which makes it versatile for use across different sitting or lying postures. Pine and mahogany were the lumber of choice for this build but feel free to use whatever you wish.
11. DIY Wooden Lap Desk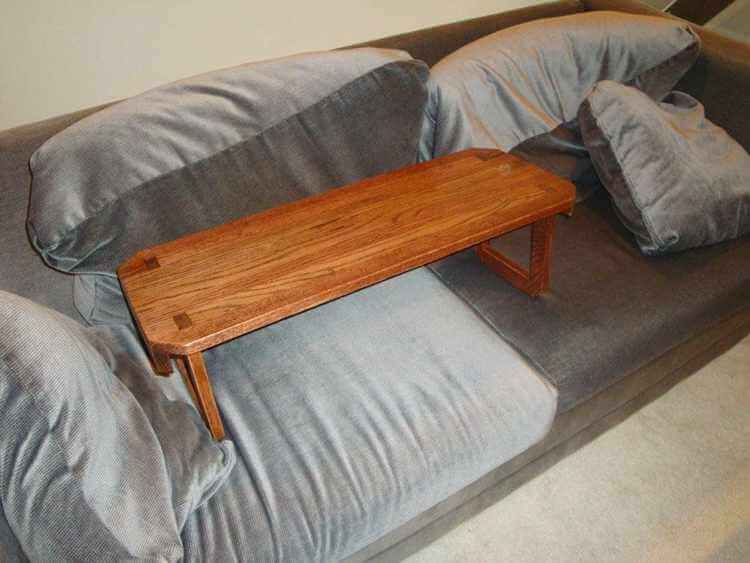 Simple and straight to the point, you'll find this DIY Wooden Lap Desk instructable an easy one to follow, and are guaranteed to have the same results.
12. Homemade Lap Desk DIY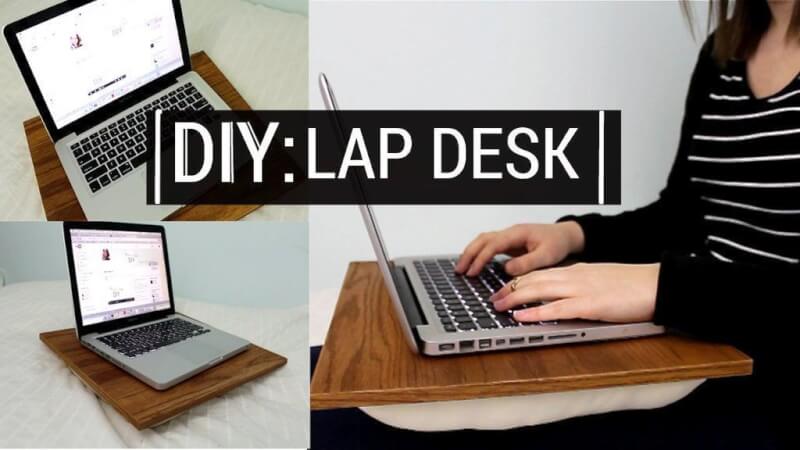 Sure to become your favorite homemade lap desk DIY, achieve this beauty by following the simple steps outlined in this instructable to get the perfect DIY lap desk for your needs; or better still, gift it as a homemade present to someone dear.
13. DIY Laptop Table
A multifunctional DIY laptop table, this is crafted from solid Bornean Obar Suluk and Canadian pine but do not be deterred if you can't get those; any good lumber will work just fine so start building!
14. DIY Lap Desk
This DIY lap desk is easy to assemble and requires next to no woodwork, making it a perfect choice for beginners. The result is a perfect DIY lap desk you'll never have to think twice about using.
15. DIY Gaming Lap Desk
For gamers seeking a solution to comfortably gaming from the couch, a lap desk is a way to go and this DIY gaming lap desk solves the problem of spending half your paycheck trying to get one. For just an hour of your time and about $50, you'll be set up and ready to go.
16. DIY Lap Desk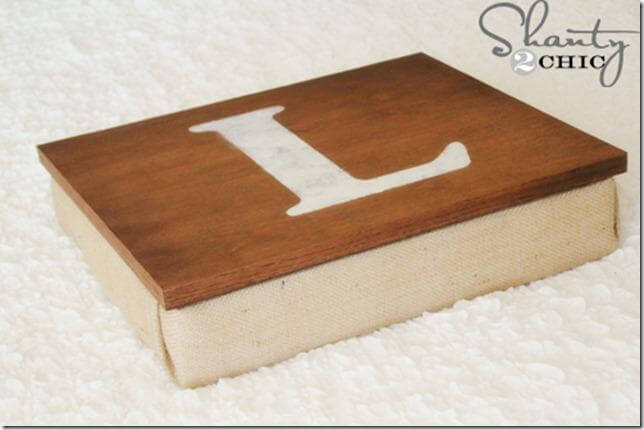 All you need for this beauty is some hot glue, foam board, polyfoam, fabric to cover the polyfoam for the cushion, lumber of your choice, and some edge banding. The next step after gathering your supplies is just a little bit of gluing here and there.
17. How To Make A Lap Desk Out Of A Pillowcase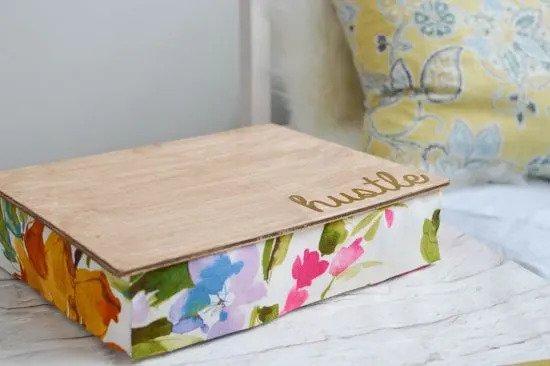 Use your favorite pillowcase or one you wanted to throw away in learning how to make a lap desk out of a pillowcase! Cool right? You'll need a standard size pillowcase, wood stain, foam filling, ¼ inch plywood, some fabric glue and you're all set.
18. DIY Portable Lap Desk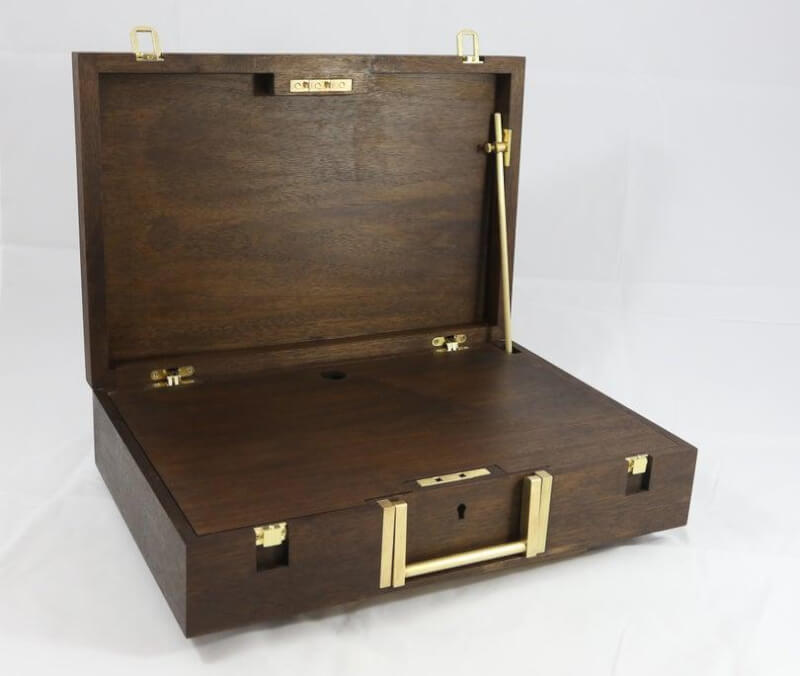 Supplies required for this DIY portable lab desk that doubles as a tool kit organizer include a hand drill and assorted drill bits, biscuit joiner, plywood, wood glue, paste wax, planer, multiple flush-trim bits, assorted screwdrivers, router, and camps, among others. This DIY portable lap desk requires experience with woodwork but the finish is worth the hassle.
19. How To Make A DIY Lap Desk
This DIY tutorial shows you how to make a DIY lap desk using mostly recycled materials such as a plastic lid that fits the size you have in mind, a foam mattress, and fabric. The rest involves some cutting and gluing and your DIY lap desk is ready to use.
20. How To Make A DIY Laptop Table
A little different from the rest, you'll be learning how to make a DIY laptop table suitable for use with a reclining chair. For supplies, you need your lumber, woodwork tools, and an intermediate skill level in woodwork.
21. DIY PVC Angled Laptop Table
Whether you like your laptop on a straight or angled surface while working in bed, this DIY PVC angled laptop table comes equipped for both. PVC of different dimensions, PVC cement, wooden board, drill and drill bits, etc., are some of what you're going to need. Follow the link in the description section below the video to get the step-by-step written procedure.
22. DIY Retractable Wooden Desk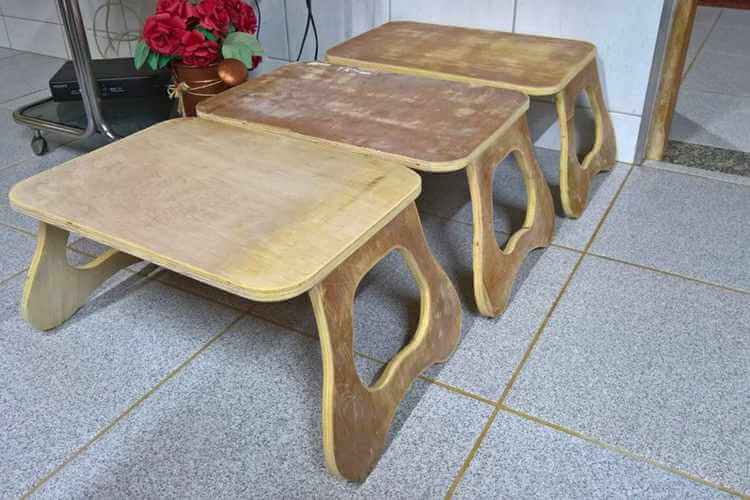 The best part about this DIY retractable wooden desk is the legs which are designed to leave the DIY lap desk as weightless as possible while adding more style to the entire ensemble. Basic woodwork tools and wood are required and it is perfect for any woodworking skill level at all.
23. Homemade Easy Lap Desk
A homemade easy lap desk that includes storage compartments, it's perfect if you require more space than is available with most of the other DIYs. It's also a fun build as you'll be doing things like Dado's joints while fitting the pieces together. To compensate for its size, lightweight wood is recommended for making this homemade easy lap desk and poplar was the tutor's wood of choice.
24. DIY Lap Desk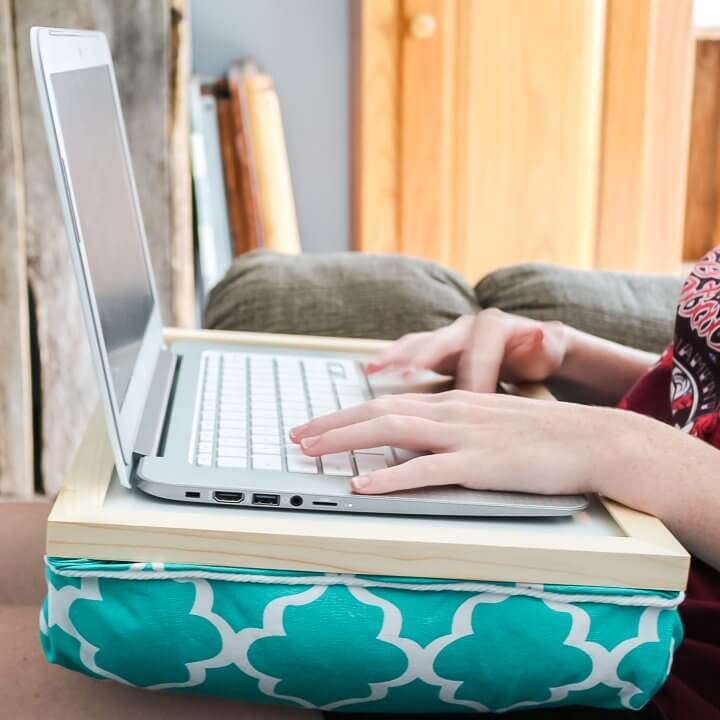 Fast as far as DIY lap desks go, this instructable will have you making your very own DIY lap desk in minutes! This version also incorporates a dry erase board as the top, making it a wise choice if you're thinking of making a desk for the little ones to play with.
25. DIY Lap Desk
For this DIY lap desk, you'll need an old pillow, the wooden board cut to your desired size, 1 yard of fabric, sandpaper, super glue, spray paint, and a sewing kit. You can substitute the pillow with a flatter piece of foam from a mattress if you're worried about getting the right balance. The rest of the work is pins and needles!
Conclusion
Like my best friend would always say "Everything that has a beginning has an end." We have come to the end of this article on DIY lap desk projects that you can make from home. All the projects listed above are amazing. Choose your preferred project and start making it!