If you love keeping a journal, do you know you can use at least five journals a year? sometimes more if you write a lot. Now, calculating the amount spent on buying each journal, you will realize it's a lot.
The good news is, you can save yourself the cost of buying five journals and start making them yourself with little or no cost. Let me show you the best ways to do this! We have put together 35 DIY Journal ideas that will show you how to make a journal from scratch, you should check it out.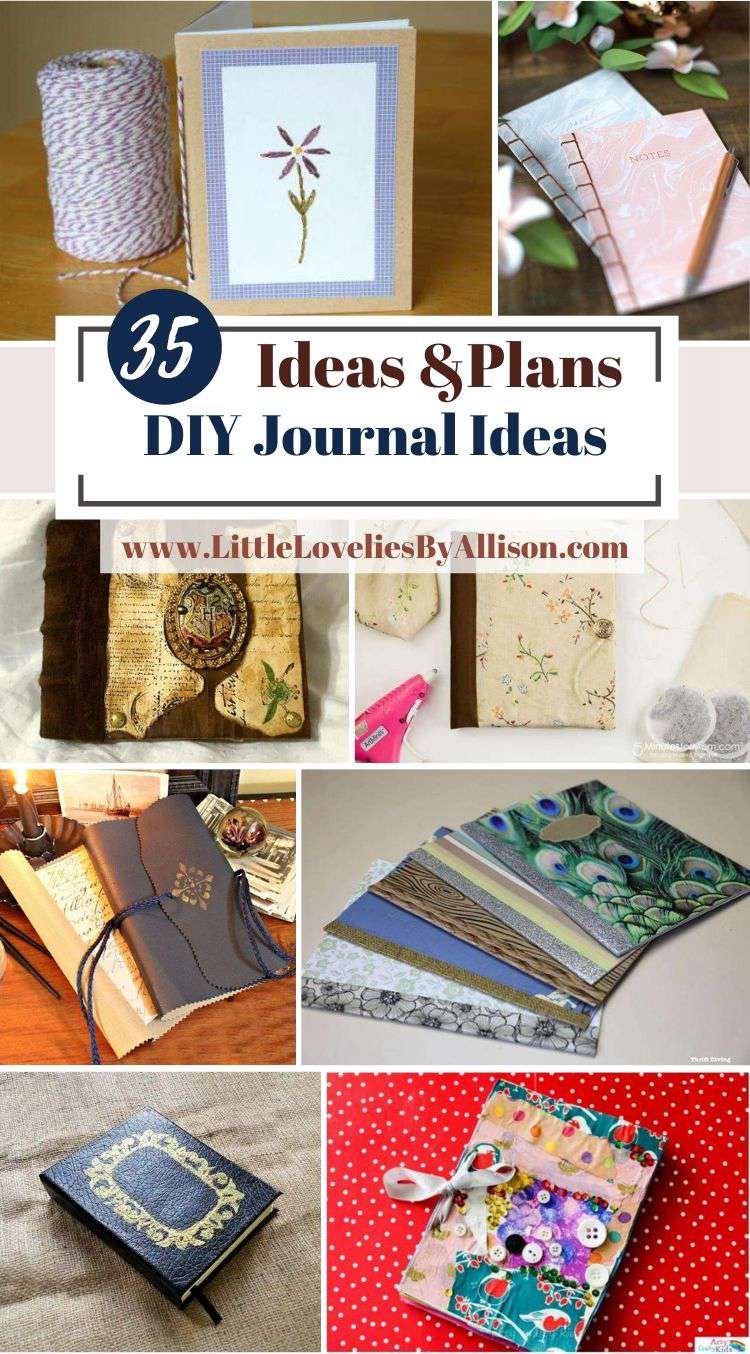 1. DIY Bullet Journal
It takes only 3 hours to complete making this bullet journal but it will take much more hours to use it. It requires basic steps like folding papers and pinning them together in a cover.
2. Basic DIY Bullet Journal
One great thing about this bullet journal is the elastic guide at the back of the journal to make sure the pages close together very well. It is very simple and straightforward nevertheless the free dot grid printable makes it even simpler.
3. How To Make A No Sew Journal
A very common method of making a big journal is sewing. Though this journal is big, it doesn't require sewing.
What the instructor did was get seven notebooks and glue them on top of each other. Then, she cut a piece of fabric and glued it to the back of the notebooks, securing them together even more. She then covers the notebooks in cardboards.
4. Making A Journal For Beginners
As a beginner, a lot of things would seem challenging especially when there is no appropriate explanation and understanding. This is on the simplest DIY journal and it provides detailed explanations for the sake of beginners.
5. Homemade Journals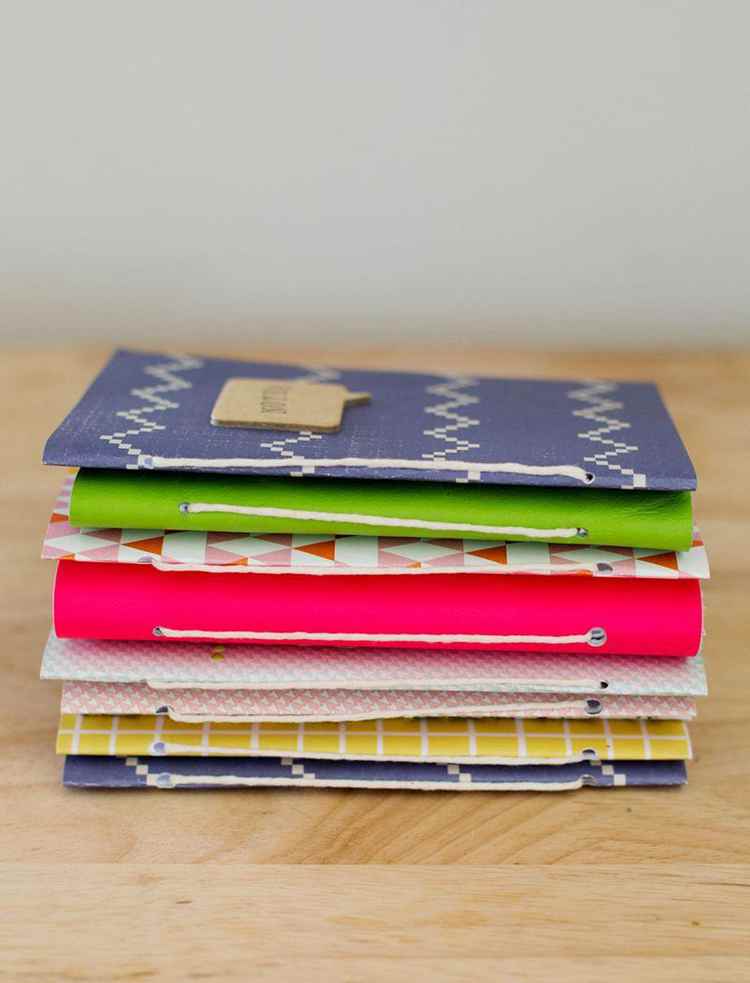 With a paper trimmer, cutting down papers and cardboards for the project become easier. Other materials that make the journal exceptional include printer paper, Crop-A-Dile punch tool, paper, leather, and embellishment for the covers.
6. DIY Journal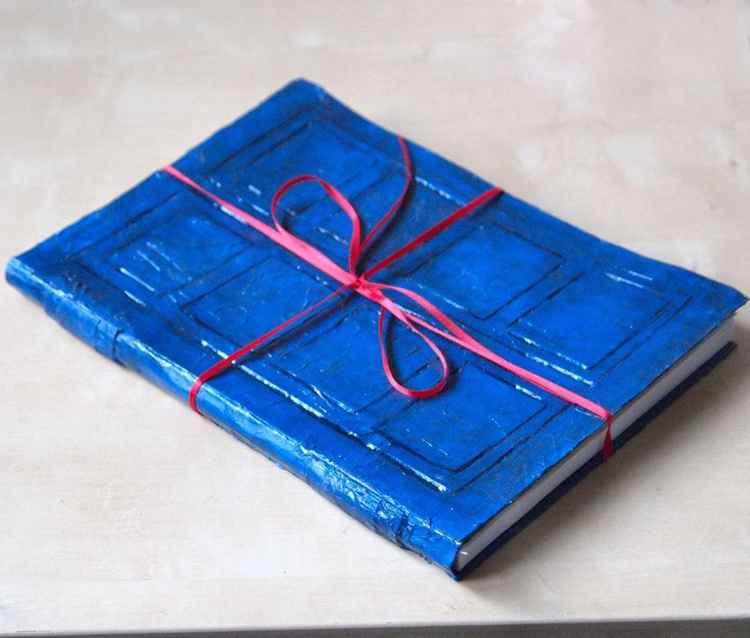 Maybe due to your profession, you constantly need to note down some important information. This journal is the best item for you to trap that information. It is made from a notebook/journal. The first thing to do is to remove the old cover from the notebook then make a new cardboard cover for it.
7. DIY Mini Junk Journal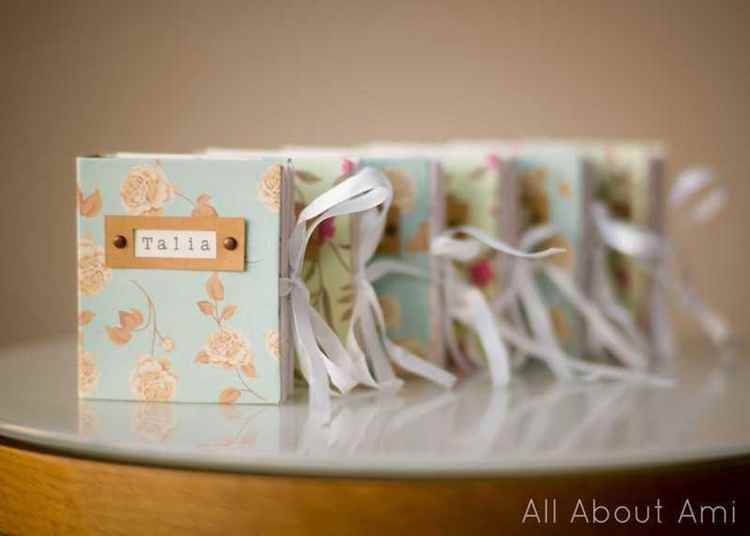 Keeping journals is an amazing way to keep yourself abreast with some moments that are too good or too bad to let go of. This journal was inspired by the video of Johanna Clough. It is very simple and exceptional.
8. Easy DIY Art Journal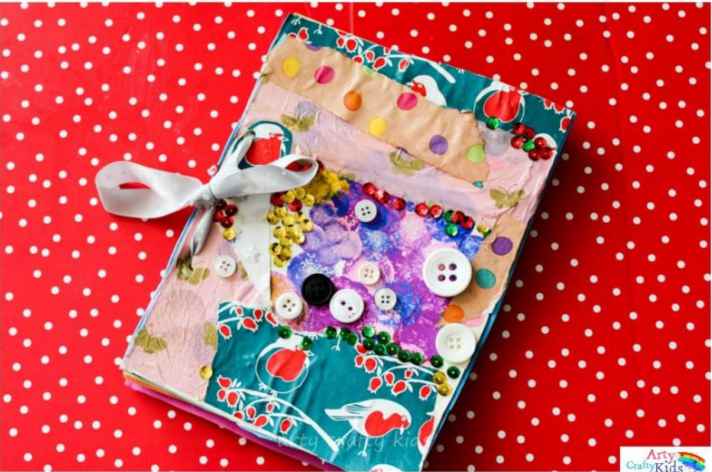 This art journal was made by a six years old child. The point is the art of making journals helps to improve kids' creativity. The girl put all her passion into making this art journal from scrapbooks, cereal boxes, paint, etc. You can encourage your kids to make this too. It's super amazing!
9. How To Make Your Journal
In this video, the instructor explains three types of journals. The first one is the bound bullet journal. To make this, you will need cardstock, scrap wood paper, dot grid / regular paper, and Elmer's rubber cement.
10. DIY Notebook
Making a notebook by yourself will give you the energy to cherish the note so much. You'll handle it with care, just like a baby. In making this notebook, you have to fold many plain papers in half and glue them together. Then, cut a brown cardstock for the cover.
11. How To Make A Journal
If you want to know how to bind your journal, this is the best video for you to learn.
Using a hole punch, you can easily bind your journal together within a couple of minutes.
12. How To Make A DIY Book Journal
I love bullet journals! They make journaling more fantastic. In this video, you will learn how to make two different bullet journals using different techniques and materials.
13. DIY Leather Journal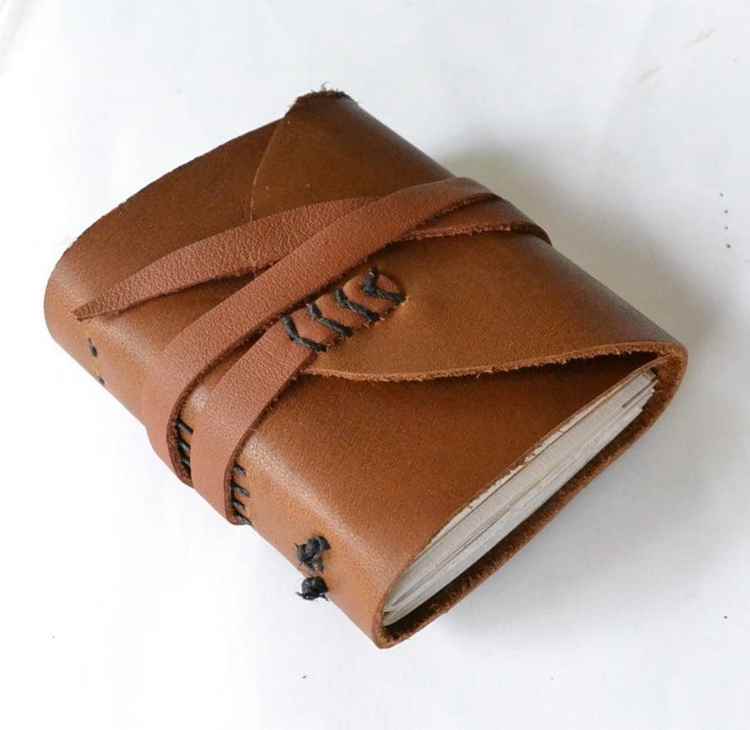 One thing that will always make DIY amazing is the ability to upcycled anything to something new. There is no room for anything to waste. This leather journal was made from recycled journals. Awl, wax thread, leather cords, cardboard, and leftover papers.
14. DIY Customized Book Journal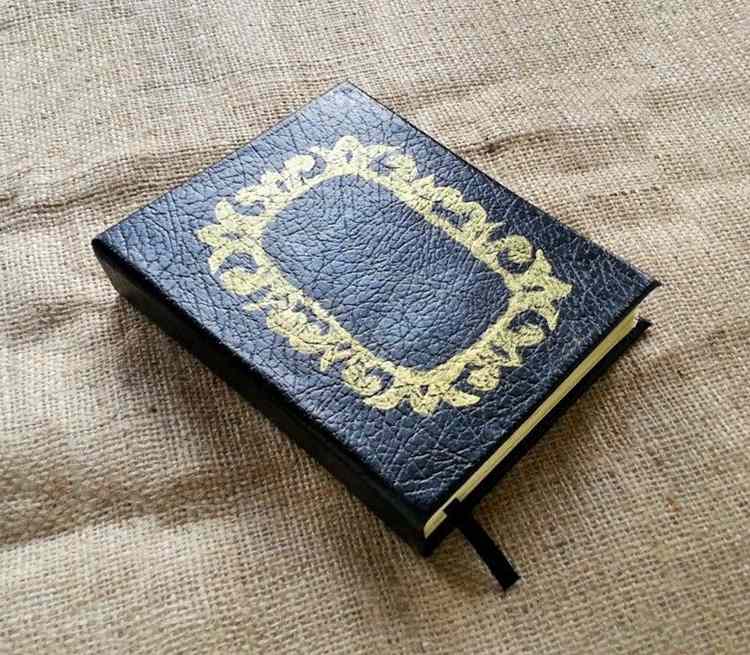 Once you try making this journal once, you will be hooked to it. Always trying to make more and more. The imperfection in the journal makes it even more exceptional; the uneven edge of the journal gives it a rustic look.
15. DIY Decoupage Journal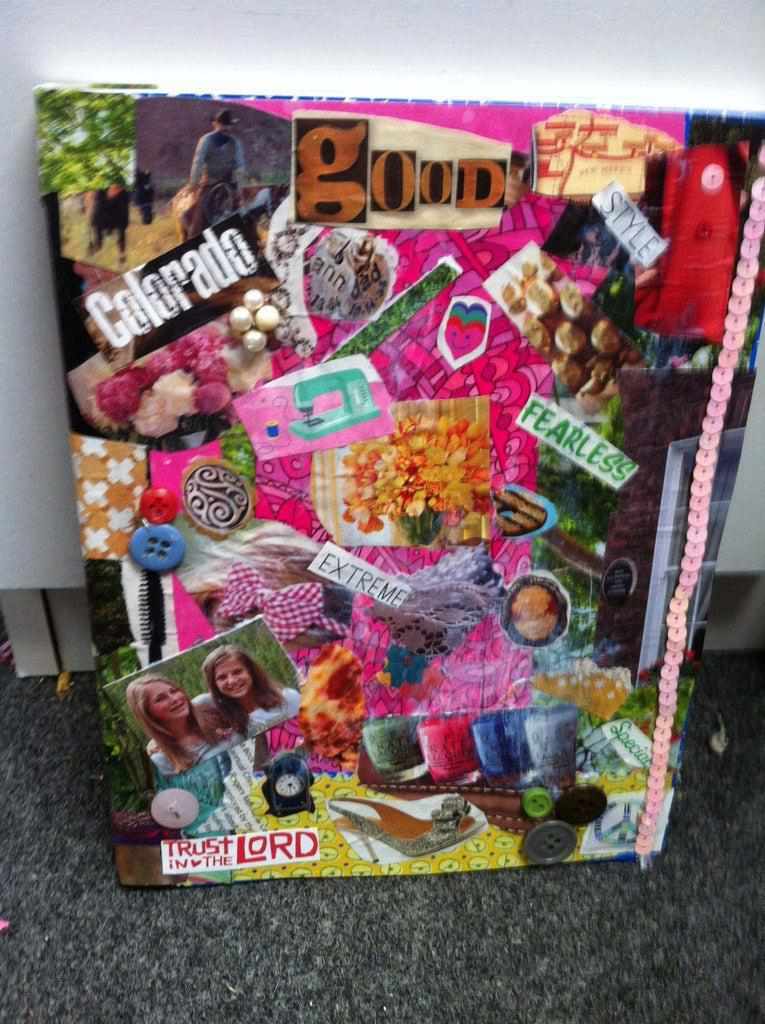 Decopodge journal! I'm excited just hearing the name because it's going to be a colorful project. One thing that makes Decopodge journal amazing is that you will be using a plain journal and numerous cut-out pictures, patterns, and logos from the magazine.
16. DIY Vintage Journal
Here is another adorable vintage journal! I found myself liking a vintage journal these days. They look fascinating. The supplies needed for this vintage journal include a leather sheet, scissors, pin, marker, ruler, faux suede cord, parchment paper, chalkboard paper, felt paper, and stapler.
17. How To Make A DIY Journal
You must have come across the word Canva before or probably you've made a design on Canva.com before.
Canva.com is a design website that allows you to create images, logos, and cards. The website supports external images, that is, you can upload your images on it and make a design with it.
The instructor made the front and back cover of the journal on canvas.com by uploading some external pictures into the site. It is very simple and straightforward once you follow the instructions given in the video.
18. How To Make A DIY Travel Journal
There are a lot of things you will need to jot down when you're traveling. Things like basic words in other languages, memorable places you visited, names of things and places, etc.
This personalized travel journal is the best way to make your traveling experience memorable.
Here is how to make one for yourself.
Get a big world map, cardboard, colored paper, glue, and string. Cover the cardboard with the colored paper and cut the map into pieces. Assemble everything and glue them together.
19. Vintage Journal DIY
One thing is common for all vintage journals, that is tea dying and rough edges. Vintage journals are very easy to make and they are exceptional due to the style and texture.
Most of the vintage journals used stitching as a mode of binding while some used glue. This journal was assembled with glue and covered with leather.
20. DIY Journal Notebook From Scrap Paper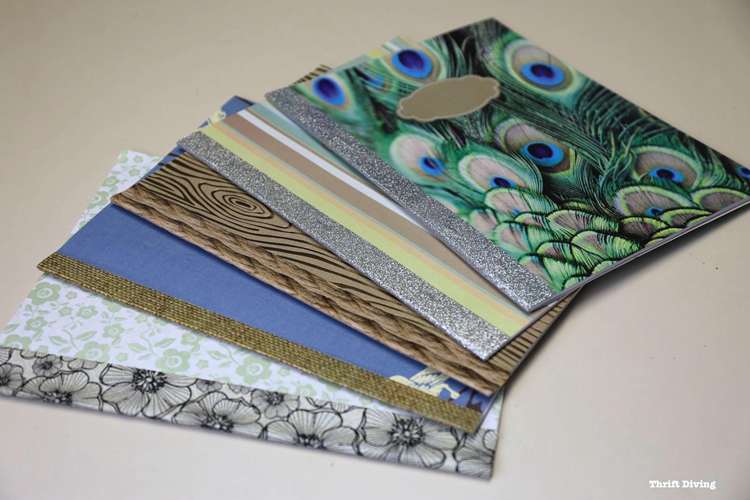 Making a journal by yourself means you have your interest under control. You can make it into anything that suits your desires.
This is made from gilded paper with a wood design. Other thick scrap wood papers are equally amazing. Then, download the "room makeover journal" pages to fit into the scrapbook paper. The whole project takes only 10 minutes once the materials are available.
21. How To Make A Handmade Journal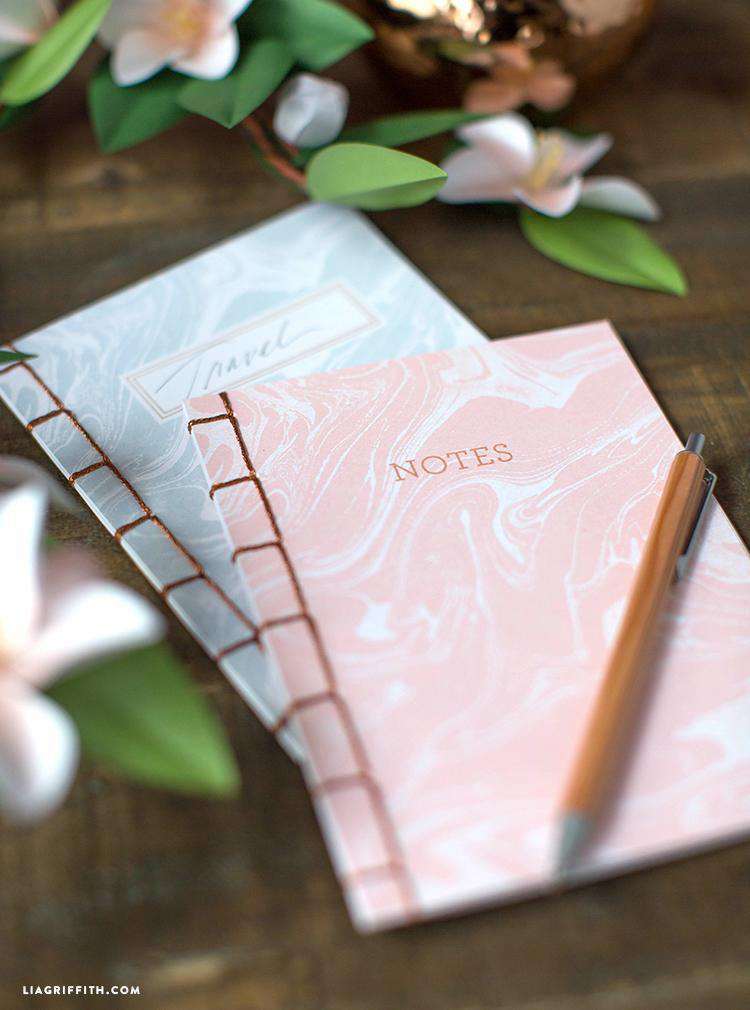 You can make this! Anybody can! The first thing to do before starting this project is to download the free journal cover template. The link to download the template is listed in the link below.
22. How To Make A Handmade Journal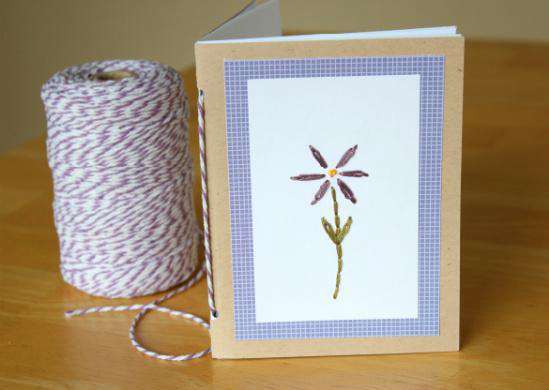 Once you see a handmade journal, you'll immediately know it's handmade. I like handmade journals, they are very exceptional.
You can use any greeting card for the cover, but if you would like to stitch one for yourself as they did in this guide; you can glue the plain paper onto a decorated paper. Then, place them on cardboard and you're good to go.
23. DIY Gratitude Journal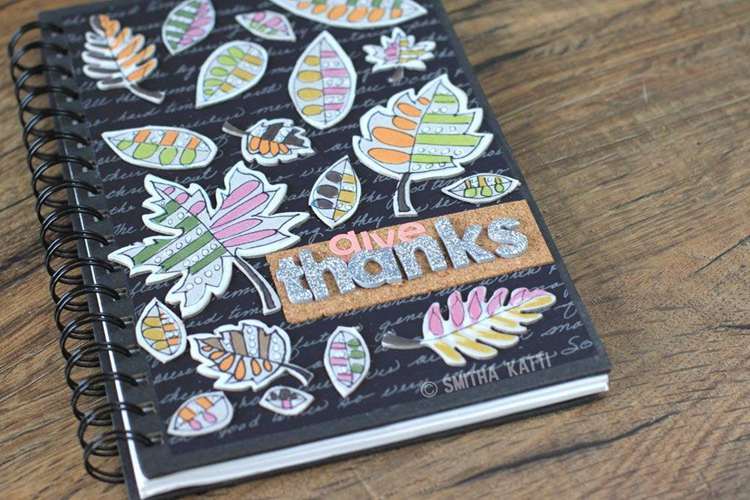 Are you a journal writer? Do you need an adorable journal to keep your moments? This is the best for you. All you need to do is to get a notebook or a sketchbook and decorate it with some mixed media leaves. You will learn how to make your media leave in this guide as well.
24. DIY Sketchbook Journal
DIY becomes much easier when there is no need to stitch or bind. As a beginner, this is the best way to go. First, get some paper. Then, decide on the size of the journal you want to make and fold the paper. Here, the creator folded the paper into four.
The next step is to punch holes on the paper, she punches two holes on each paper. Then, she cut the fold into four individual pieces. She stacked them together and passed a floral wire in each of the holes.
25. How To Make A Junk Journal
This is a one signature junk journal and it uses a simple binding method. Here is the method;
Once you organize the paper, thread a string in a needle. Open the journal to the middle and start a hole at the of the journal. Pass the needle to the other side and prick it back in from the bottom of the journal. Pass the needle through the center again and prick it back in through the top. After this, cut the string and tie.
26. How To Make A Junk Journal
One thing that fascinates me about some junk journals or vintage journals is the tea dye. It gives the journal an exceptional look.
The first step to take in making this junk journal is to fold the papers, then organize the papers and put the signatures together. Then, start making the cover.
27. DIY Vintage Journal Notebook
This vintage notebook stands out among others. Here is how to make one; Fold some plain paper in half and use your hand to tear all the edges of the papers roughly. Then, soak the papers in coffee and allow them to dry. Once the papers are dried, take a needle and thread and stitch the pages together.
For the cover, cut cardboard to size the length of the pages. Then, tear some old newspapers into tiny pieces and soak them in water. Remove them from water and blend them, add glue to it and mash it up. Use it to cover the cardboard and paint it in black, brown, and golden color.
28. DIY Vintage Hogwarts Journal
One thing I like about this journal is the vintage, rusty look. Because of this effect, everything used in this project is either brown or altered to brown. Brown brings out the ancient look.
It is made from scrap paper and cardboard, brown cardboard paper, hardback cover, tea, brown shirt, brown shoe polish, etc.
29. Easy Bound Journal DIY
You've been making journals, but this time you decided you want to use another method. Binding! Learn everything you need to know about this bound journal in this guide.
30. How To Make A Simple Journal
The first step in making this is to cut out the leather and cardboard paper that is needed. Then, Mark the middle of both leather and cardboard. Get a strong glue that will be able to glue leather and glue the cardboard to the leather.
The next step is to prepare the pages and glue them inside the cardboard piece.
31. How To Make A DIY Journal With Tea Stained Paper
If you desire rustic pages, there is no other way to go about it than to soak your paper in tea or coffee. Here are other materials you need to make this! A foam core, fabric for the book cover, fabric for binding, button, embroidery needle, x-Acto knife, ruler, and twine.
32. DIY Bullet Journal
This is another bullet journal DIY. It is very simple and cheap. One very important thing about bullet journals is that you can customize them into anything you want. Learn how to make this in the video below.
33. How To Make Junk Journal Out Of An Old Book
If you're new to junk journaling, this is the best way to start. In this video, you will learn how to repurpose a book into a junk journal. It is very simple, the only place that requires special attention is the cover.
34. DIY Journal
This journal is made from acetate pad, freestyle pen, recollection chipboard, planer disc, disc power punch, recollection farmhouse paper pad, and AC Jen Hadfield sticker books. It is very easy and adorable. All the process involved in making it is clearly explained in this video.
35. DIY Easy Journal
To make this you need papers, cardstock, thumbtack, staple pins, and mushy tape. Fold the papers into half and stack them together, make two holes at both edges of the papers with a thumbtack.
Cut the cardstock to size the paper and punch holes in it as well. Assemble the papers and the cardstock and make sure the holes are in line with each other, fix the staple pins through the holes and you're good to go.
Conclusion
There you have it! 33 DIY journal guides. All you need to know about the process of making a journal is well explained in each guide. The comments section is now officially opened for questions or contributions regarding this post.