Making a Gazebo, you need to be careful and precise. This DIY is generally not an easy task, but it's possible. Building a pavilion-like gazebo is quite an expensive project, but with these DIY guides on my list below, the task is made easy, simple, and pretty cheap for everyone to be able to build one at home effortlessly.
So, without further ado, let's dive in and see the list of gazebo plans that are made available for you. Below you will find 25 DIY gazebo plans that are unique in their own way.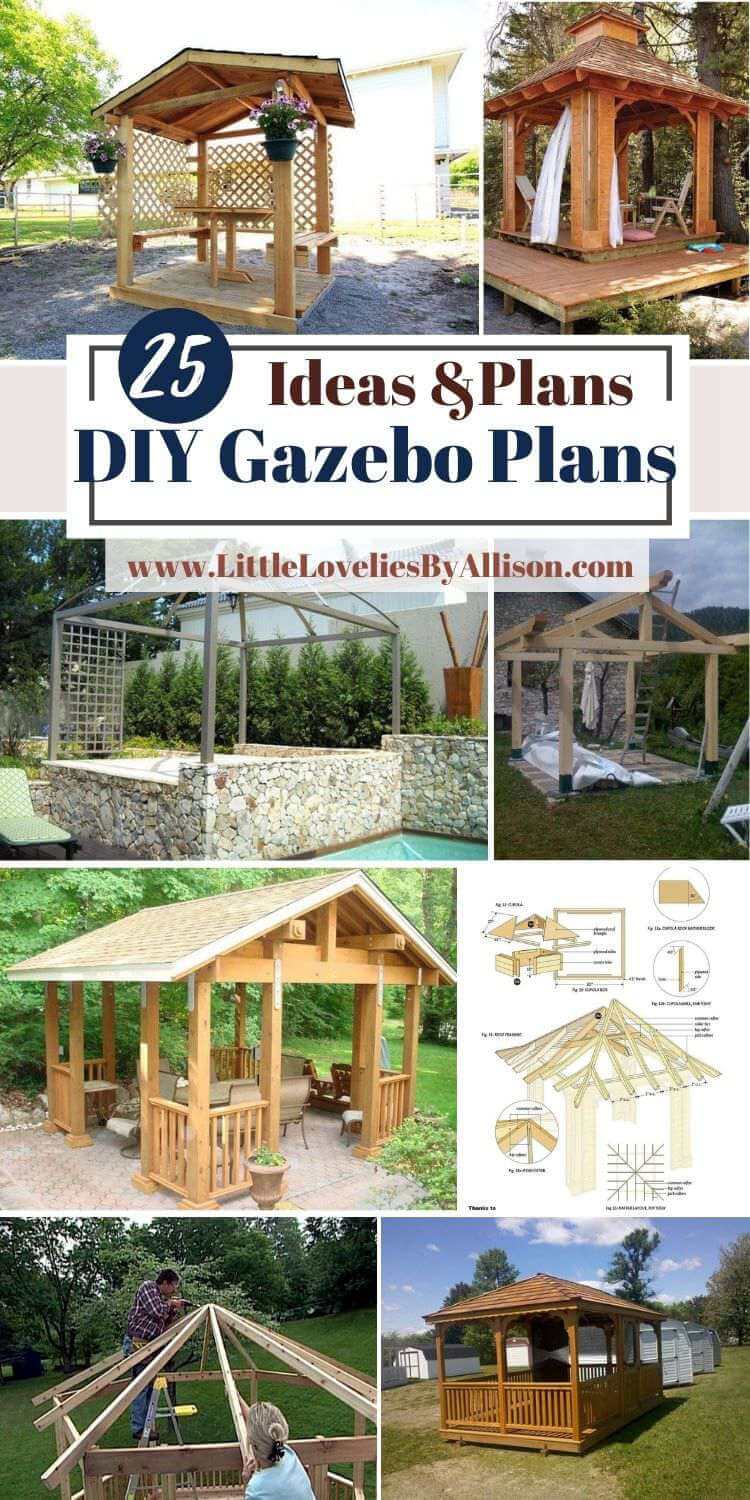 1. DIY Gazebo
This is a rectangular-shaped gazebo plan that requires the use of pretty high-quality tools and materials that will make the job faster and more efficient for you. These tools and materials will make the job look like a professional job, while it's a simple;e gazebo done by you at home. The steps are simple to follow if you do follow them carefully.
2. DIY Backyard Gazebo For $500
Here is a gazebo that you can build in your backyard for just $500. It's quite a fair price compared to how much you can spend on the same size of a gazebo online. It will cost you over $10,000 for a square or rectangular-shaped gazebo. Also, the number of tools used is limited, yet the outcome is amazing.
3. DIY Square Gazebo Plans
With this video guide, you are going to be making a square gazebo with a full building plan that is available in the video guide link description. With that building plan, there is a step-by-step instruction that will guide you on the high-quality tools to use and materials that will be perfect for that gazebo build.
4. Free Gazebo Plans
This gazebo build is not as difficult as other gazebo plans, the building process is simple as long as you follow the due process and steps carefully. The video guide link has a free building plan that will assist you to make your gazebo build a lot more effortless.
5. DIY Gazebo Fire Pit Swingset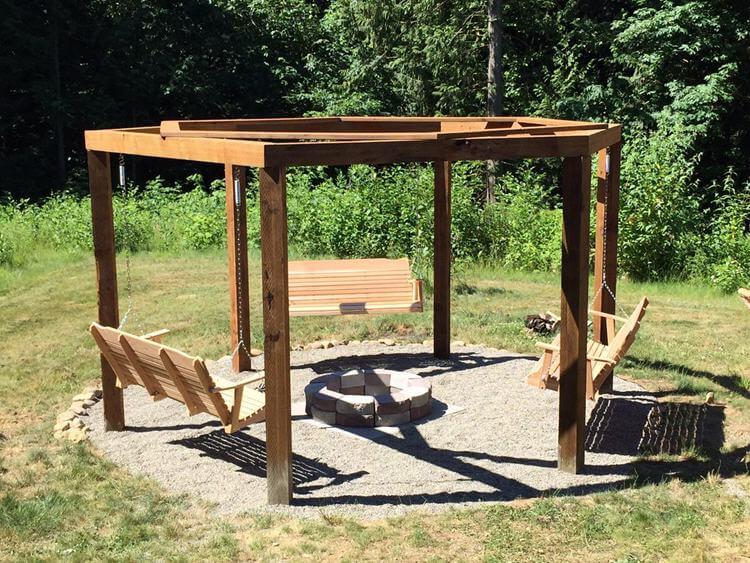 This is just a simple gazebo build that comes with a fire pit and some swing set ideas. This is a gazebo for the family, great for outdoor backyard use, and can be built with ease. The creator used about 16 bags of quickset concrete to reinforce the wood frames onto the ground, the rest of the steps are super easy and should be done with friends and family.
6. DIY Rectangular Gazebo Plans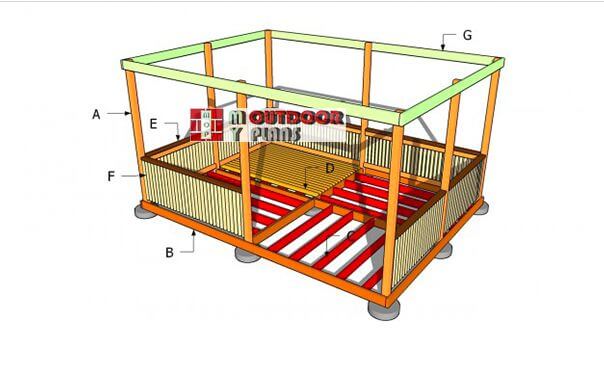 With concentration, the right tools, and materials at your disposal, you can finish building this rectangular gazebo in one hour. You just need drill machinery, a miter saw, and a sander as your only power tools, the rest of the tools are things like a hammer, screwdriver, and lots more.
See also: 24 DIY Outdoor Kitchen Plans
7. How To Build A Gazebo From A Kit
If you don't want to stress yourself with finding the right pieces of equipment for this project, you can easily use a kit to make your job a lot easier and as fast as possible. Even with the kit, this project can only be done comfortably by an experienced woodworker, and it will take 2 days to finish.
8. How To Make A Gazebo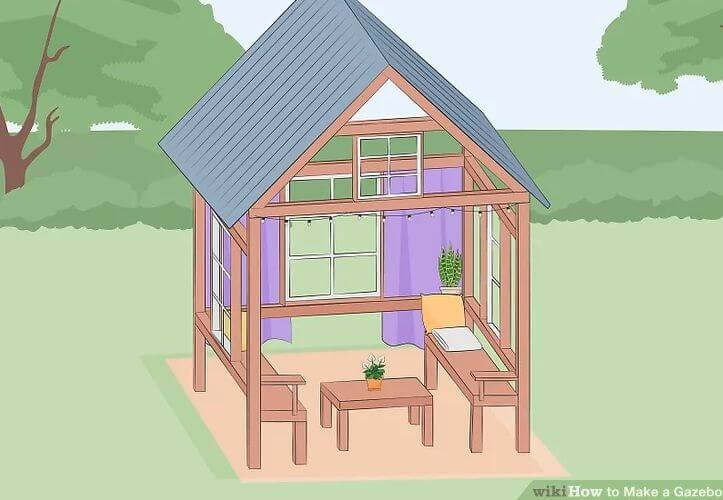 Here is another simple way to make a gazebo that will normally cost you $3000 to build, but with this guide and the tools and materials involved, you can build it for a third of the price. The first steps begin with building the walls, then the roof, then some finishing touches, and you're good to go.
9. How To Build A Gazebo
The creator used some timber frame wood, and it was a simple build. He started by digging and preparing the ground for the laying of the wooden base for the upright frames, then worked his way to the side and the center and finally finished the job with the roofing and other finishing touches.
10. DIY Garden Gazebo
I think this is one of the best gazebo building ideas that has made the building process fast, simple and fun to work with. The creator, because they were more than one, made this gazebo with their hands. The time-lapse video guide showed how it all went down from start to finish.
11. DIY Screened Gazebo Plans
When we talk about a screened gazebo, it simply means a gazebo with a glass frame on all the sides, even the sides that are covered with wood. It's a great gazebo to build. The video guide showed how it was built from scratch, and it looks pretty easy.
12. How To Build A Gazebo
This guide gives detailed information on how to start a gazebo build and how to finish. You can never go wrong if you follow this guide to the end, it's a white pavilion gazebo, and it's seamlessly easy to build.
13. DIY Gazebo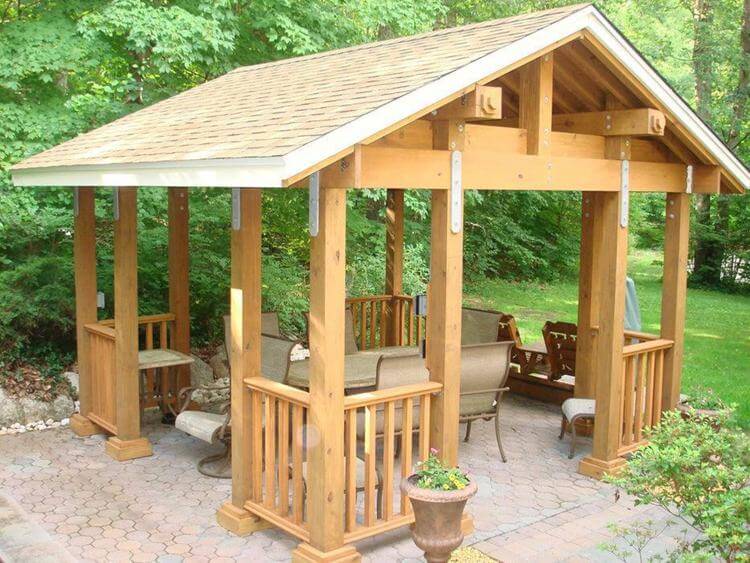 This is a unique gazebo that should be pretty expensive to build or buy, and it is. This is one of the most detailed and complex Gazebo builds on this list, and it doesn't just end with the framing, walls, and roofing, it also deals with the interior and exterior finishing that brings out the beauty in the project.
See also: 25 DIY Outdoor Chair Plans
14. DIY Steel Gazebo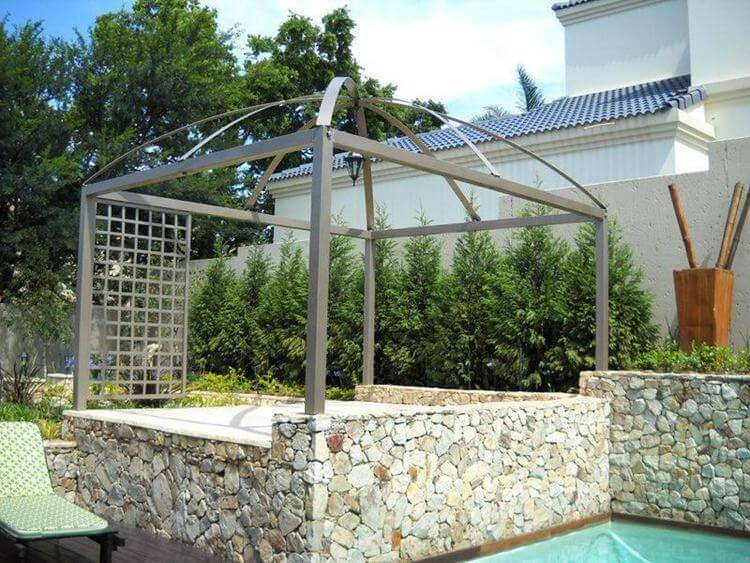 So, are you tired of woodworks, and you wish to shift gear into a steel project for a bit? Here is a great guide that will teach you how to make a gazebo made of steel. The concept is so cool because it was built on the bounds of a swimming pool.
15. DIY Backyard Gazebo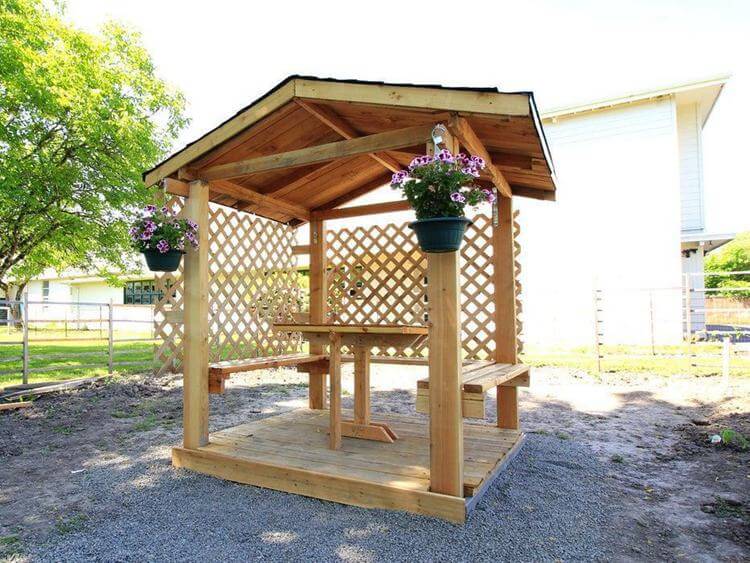 This is a gazebo build that is perfect for your backyard. The design and concept build is unique and smart, it's a square-shaped gazebo build that costs over $500 to build. The first thing to consider is space in your backyard to start the build, then you are left with the tools and materials to purchase and begin your project.
16. DIY Free Gazebo Plans
The free building plan available in this gazebo build guide is the reason why this build will be super easy and simple to perform. With that being said, ensure you get the plans, it's free and available because this gazebo is a complex one and it will take a lot of experience to finish.
17. DIY Gazebo Plans Free
Here is another guide that you can use to get free and workable plans to build a great Gazebo for your backyard relaxation time. It's super easy to build and it does cost much.
18. Flat Roof Gazebo DIY
This is another cool way of making a gazebo with a flat roof. It's super easy to make and it requires a lot of hands-on decks, this is not a one-man job and it also requires some wooden pillars and a wooden platform.
19. DIY 12x14 Gazebo Installation
With this guide you can install a gazebo with ease, it's super easy and to an extent, way easier than making a gazebo from scratch.
20. Gazebo Build DIY
With a green works 80 volts chainsaw, you can make a great gazebo. It's a large gazebo and it's well ventilated.
21. DIY Gazebo From Satellite Dish
This is a gazebo the creator made from a 10 ft fiberglass satellite dish. It's quite rare to see that kind of a size of dish around, but if you ever get a hold of it, it will help to make a gazebo effortlessly.
22. How To Build A Gazebo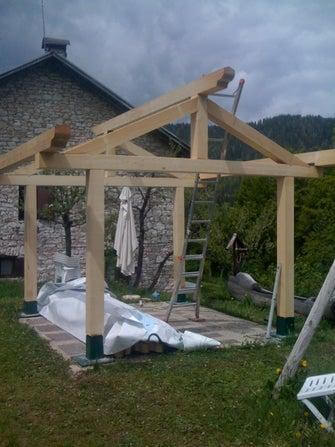 This is just a construction of wood planks, from the base to the roof. It's quite an easy and simple task to complete. You will need to reinforce the floor with concrete to make the structure firm.
23. DIY Gazebo
This is a great gazebo build, it's not so easy to make, and it's also relatively small but spacious enough for a family get-together time.
24. DIY Gazebo Plans
This guide gives complete instructions on how to build this gazebo, the plans are easy to understand and even a beginner can give this
project a try.
25. DIY Pallet Gazebo
Using a pallet of wood to make a gazebo adds its design to the structure. From the floor to the walls and finally, the roof is all made from pallets. It's quite an easy task.
Conclusion
That's all we have for you now, but with this list of gazebo above, you can be sure to make any gazebo of your choice, all you need is an understanding of the plans and how it works, and I hope it will help you get your gazebo ready. Thanks for your time viewing, bye.