Making a flag pole might seem easy to accomplish but it actually requires some hard work and dedication. In this article, we have put together 10 DIY flag pole projects that you can make for outdoor use.
After going through this article, you will have learned how to professionally build and install a flagpole using different methods.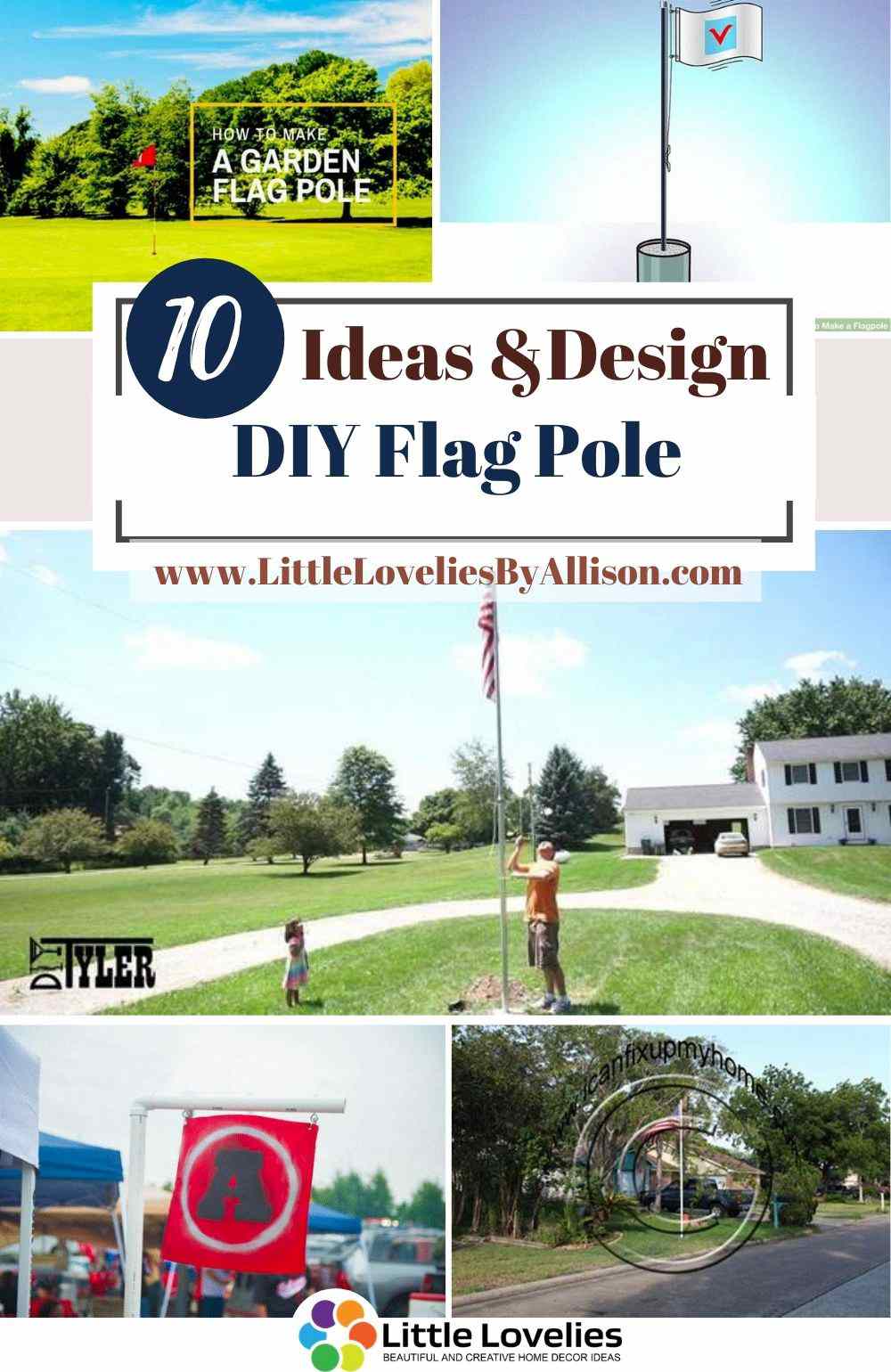 1. DIY Flag Pole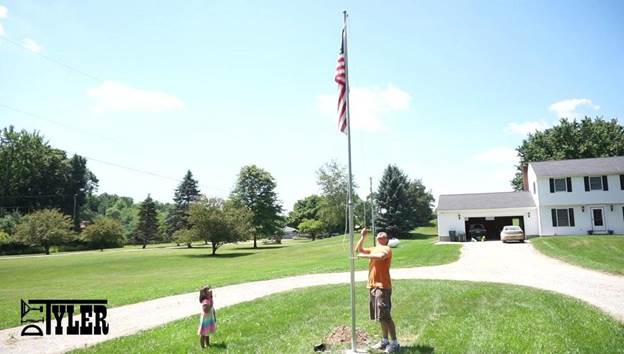 Buying a new and stylish flag pole might cost you more than $500 and might not be as strong as the one that you could make with your own hands and choose the right, durable materials. This flag pole cost about $130 to make, which is quite inexpensive, isn't it?
To build this, you need galvanized pipe, PVC pipes, and pipe caps, concrete, rope, pulley, and a few other supplies. The creator started by cutting the PVC pipe first, to the required length. You need a splitter or a driving knife to make some of those cuts. The. The next step is to dig and level the ground for the pole, then mix your concrete and fill the hole where the pipe will be inserted into. The remaining work is quite technical and needs a close watch to get the right measurement for the pulley, bolts, and other items that will be introduced for the flag to be hung
2. DIY Fast Flag Pole
You can build this flag pole In 30 minutes or less. The making process is easy and quick to build. Here are a few supplies you need to begin with, you need one rope cleat, two small ratchet straps, one screw eyelet, and a nice location to hang your pole when it's done. This project is easy and the galvanized pipe used can last a long period.
3. How To Build A Flag Pole
The creator has an old pulley from his shop, and he decided to use it, but he cut out the top to weld the other pulley system to the pole. If you have an old pulley like that you can as well use it and attach it to your pole. All the materials that were used in this guide were old unwanted pipes that were cleaned up and sprayed to look new and improved. Then, the next thing is to dig and prepare the ground for pouring concrete and mounting the pole.
4. How To Make A Flag Pole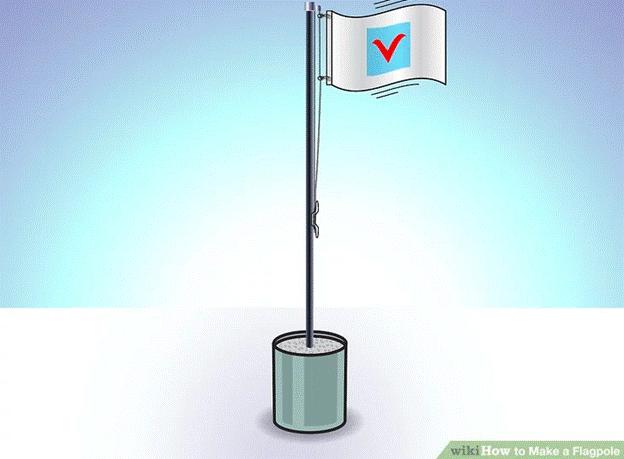 Here's a quick guide that will teach you how to build this with ease. This flag pole is not the regular tall flag pole that you might be thinking of, this is a small flag pole that might just be a few meters above your head. It is also movable and portable. You'll be using a PVC pipe for the pole, Mark a halfway point in the PVC pipe and attach your cleat. You need a good cleat kit for this process. Then, drill holes on the body and attach the cleat, continue using the kit to complete the process.
5. DIY Flag Pole PVC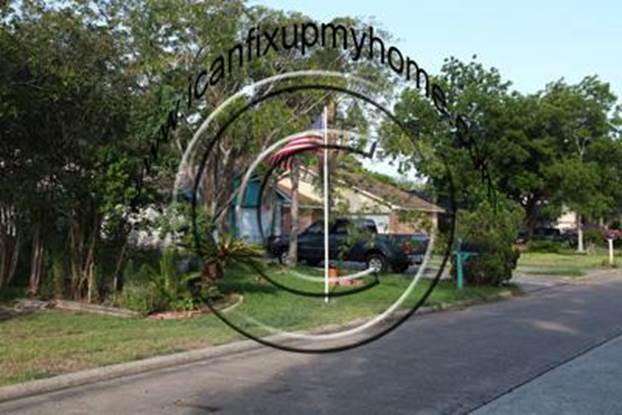 This is a super cheap flag pole that was made for just $40, it's easy to build and durable. The $40 covers the materials excluding the flag. To make this flag pole you'll need PVC pipe, PVC primer, nylon rope, level, step ladder, Quikrete fast-setting concrete, and much more. No serious digging is required.
6. How To Make A Garden Flag Pole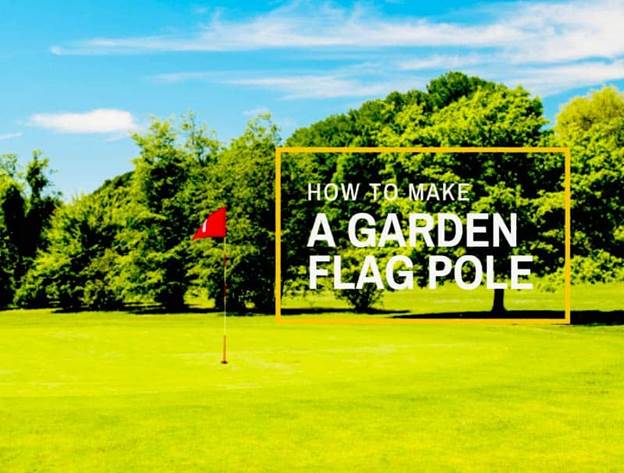 There are several ready-to-use solutions when you want to make a garden flag pole, you can decide to buy and install or build from scratch, but whichever method you want to adopt, will cost you some money. With this guide, you will learn how to build from scratch and install at the same time. You'll need a steel or wooden pole, 2 pipe clamps, 1 swivel pulley, 1 rope cleat, a braided nylon rope, and a few others. With just 8 simple steps your garden flag will be ready for mounting.
7. DIY Flag Pole Installation
This time-lapse video tutorial is meant to show you how to install a flag pole although, the creator gave a detailed guide on how to build it from scratch, if it already has a flag pole at home and you have attached all the necessary pulley and rope, then you need this video tutorial to show you how it's done.
8. How To Make A Collapsible Flag Pole
Here's a step-by-step guide on how to build a collapsible flag pole. You need a PVC pole, PVC couplings, PVC cap slips, rotating flag mounting rings, and an everbilt portable clotheslines. All these materials cost about $13. The first step begins with cutting the PVC pole, drilling holes, spray painting the PVC pipes, and adding a fastener to make it strong, and then mounting it on the ground. The pole can easily be collapsed and moved to another location, making this the ideal flag pole for anyone.
9. DIY Flag Pole Mount
This guide teaches you how to mount a flag pole. This means you must have gotten the necessary tools and materials for the project and need help mounting on the back of a pickup truck. Yeah, a truck this time around, not the ground. So, if you have a truck and you like to have your country's flag flying at the back, this guide has got you covered. The materials you need to mount this will cost about $15 and within 15 minutes you'll be done.
10. How To Make A PVC Flag Pole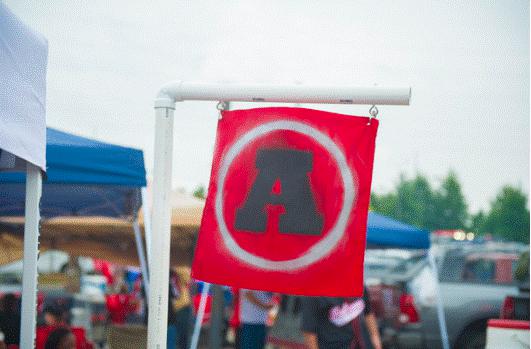 This is not your regular flag pole that stands erect. This guide offers a new design and concept that you will love if you try it out. You will be making the pole out of PVC pipes. You need PVC pipe elbow connectors, 'T' connectors, PVC coupling, 2-foot piece PVC pipe, spray paint poster board, PVC cement, and sand.
The pipes are easy to connect, so start with making the flag. You can print something or create any design you want by yourself. Once you're done with the flag, you'll attend to the PVC pipes, setting up the base with several PVC elbow connectors. The PVC cement will be used for the base construction to make it firm. The process is quick and easy.