Have you ever wanted to dress up like a fairy but didn't know how to? I have got you covered. In this article, I have listed 24 DIY fairy costume projects that you can make. All the fairy costumes listed in this guide are fantastic.
Here, you will find costumes for adults and kids too. You will also find projects that will show you how to create fairy wings. In the end, you'll be glad you stopped by.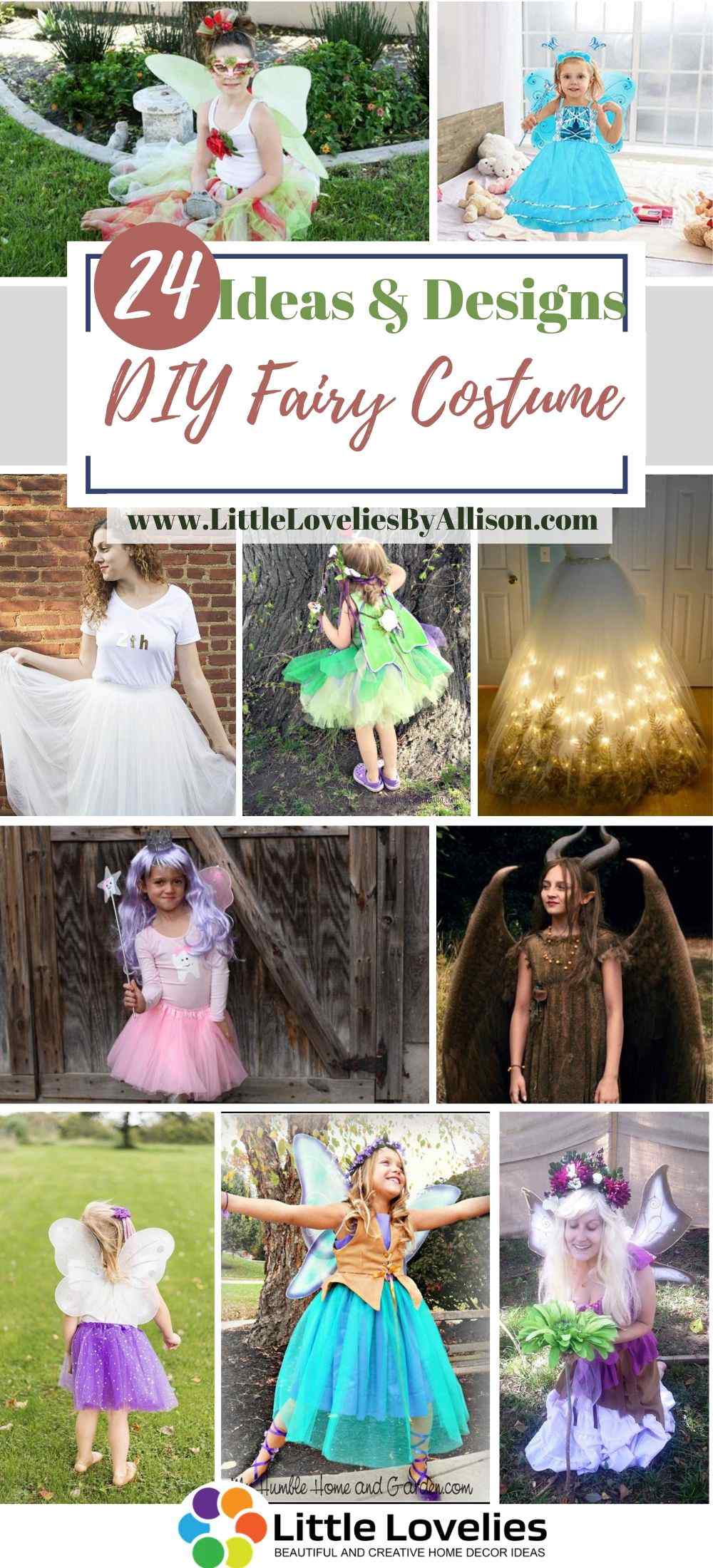 1. Kids DIY Fairy Costume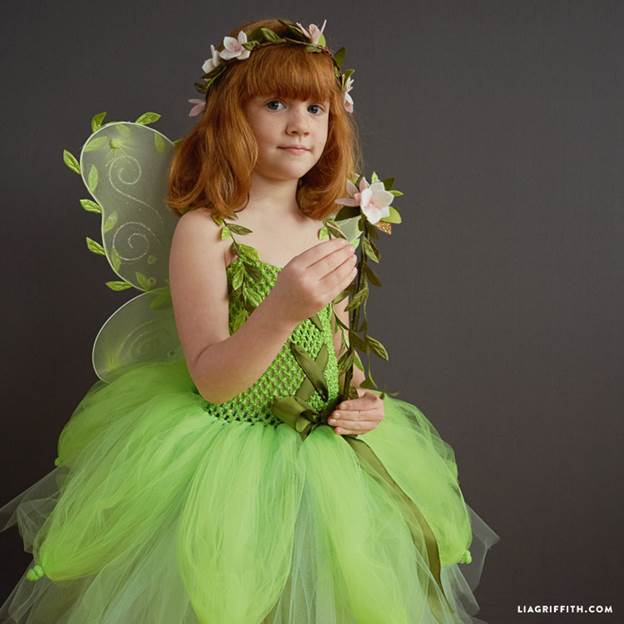 Here's the first on my list of DIY fairy costumes, the green color used in this fairy costume gives it an adorable forest feel. This fairy costume has a unique combination of colors like deep green, light green, and blush pink. Also, the fairy costume has a beautiful pair of wings, they were not crafted, you will have to purchase the wings separately.
2. Low Budget Fairy Costume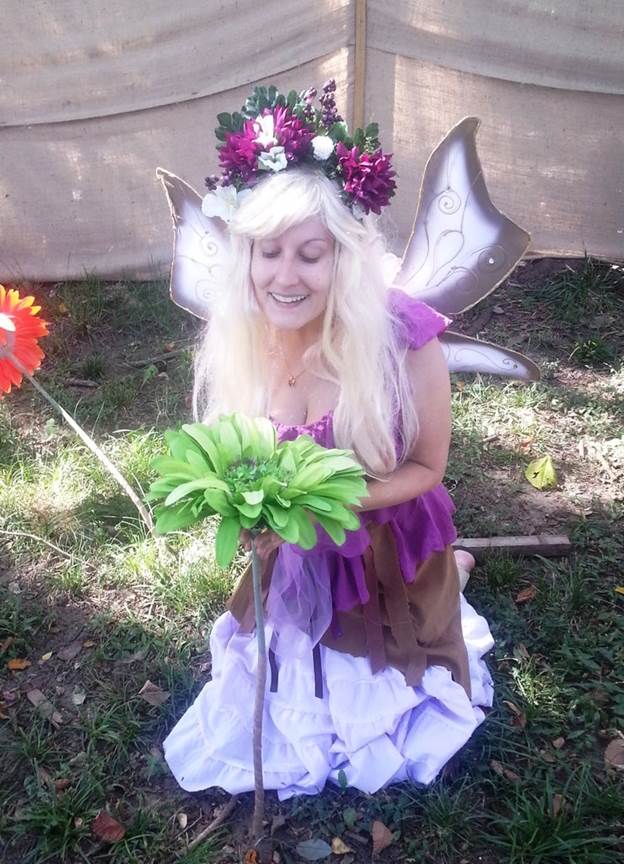 If you are looking at making a DIY fairy costume as an adult, here's one you can DIY easily. For this DIY project, you will need to purchase a loose or flowy garment from thrift stores, if you have one already, great! That will save costs. There are special customizations done on the garment, the creator will tell you all you need to know. Also, the fairy wings used can be DIYed.
3. How To Make A Fairy Princess Halloween Costume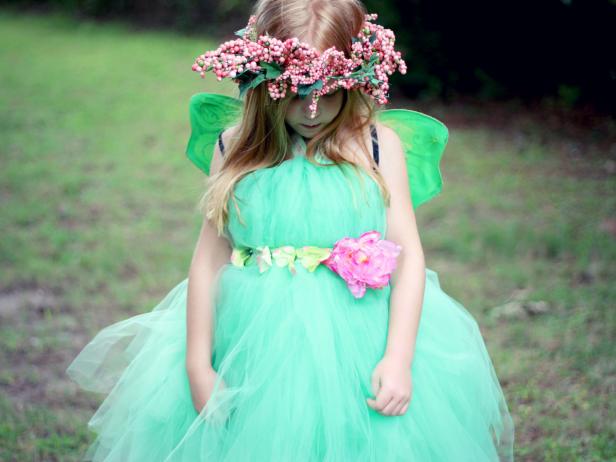 Want to dress up your little one for Halloween? Check this DIY guide, here, the creator was able to piece together a beautiful fairy princess costume using a skirt. The first process involves transforming the skirt into a dress and then comes the step that will teach you how to make a beautiful belt and headband. Making this DIY fairy costume is quite easy with the right tools handy.
4. How To Make A Fairy Costume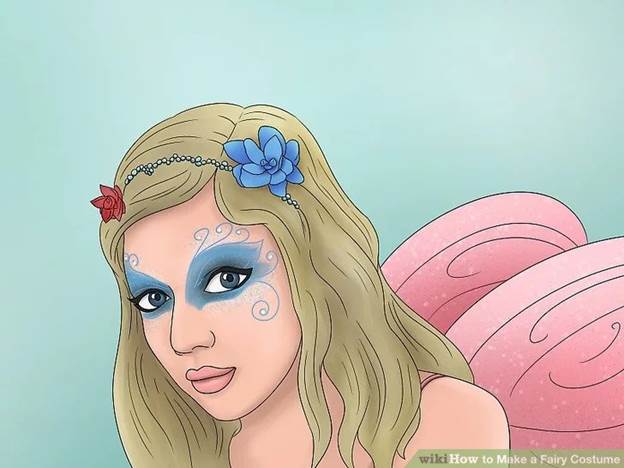 I love this tutorial because it goes in-depth and shows you how to create beautiful fairy wings. It also breaks down the process of making a tutu. If you are making a fairy costume for the very first time, I would highly recommend this DIY fairy costume tutorial.
5. No-Sew DIY Fairy Costume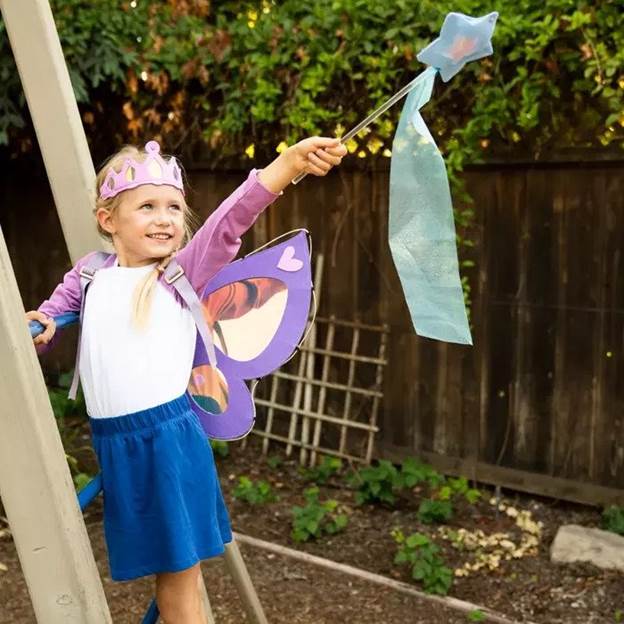 You might have noticed that this is a bit different from the rest. This kid's fairy costume is ideal if you are looking at making something pretty simple for your little angel. The making process is quite easy to follow.
6. DIY Young Maleficent Fairy Costume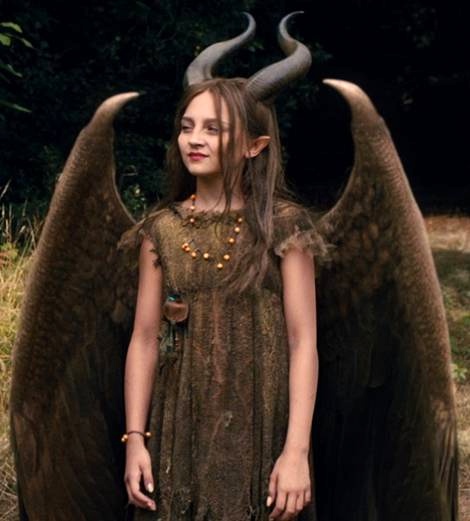 This would make a perfect costume for Halloween. If you have ever seen Maleficient the movie, you would agree with me that the creator did justice in recreating this young maleficent costume. In this DIY tutorial, you will learn how to put together every single detail, from the dress to the horns and wings.
7. DIY Fairy Costume For Kids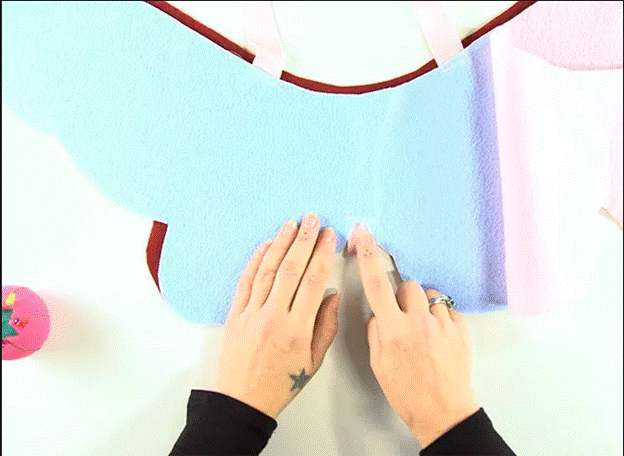 Are you stuck with the process of making wings for your kid's fairy costume? You should check out this tutorial. The creator has explained a quick method that you can use to make cute fairy wings for your kid.
8. DIY Pet Fairy Costume
The cuteness of this image on a scale of 1-10 would literally break the scale. This DIY guide will show you how to dress your pet dog in a fairy costume. The process of putting this together is quite fun.
9. Kid Fairy Costume DIY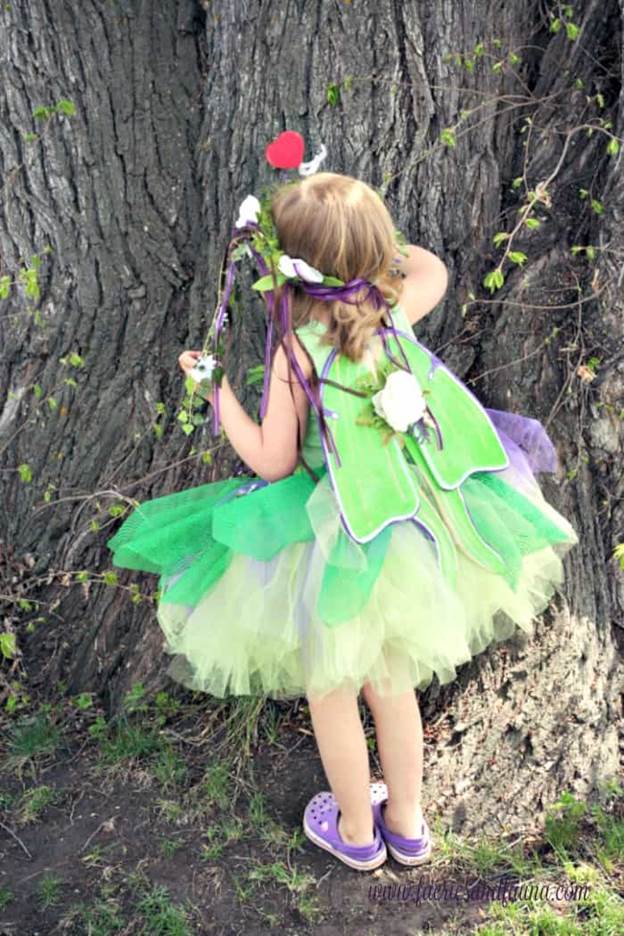 Are you looking at making a forest fairy costume for your little angel? Getting a green dress and adding some designs might be easy but making the wings might not be so easy. In this DIY guide, you will specifically learn how to make green fairy wings.
10. DIY Fairy Skirt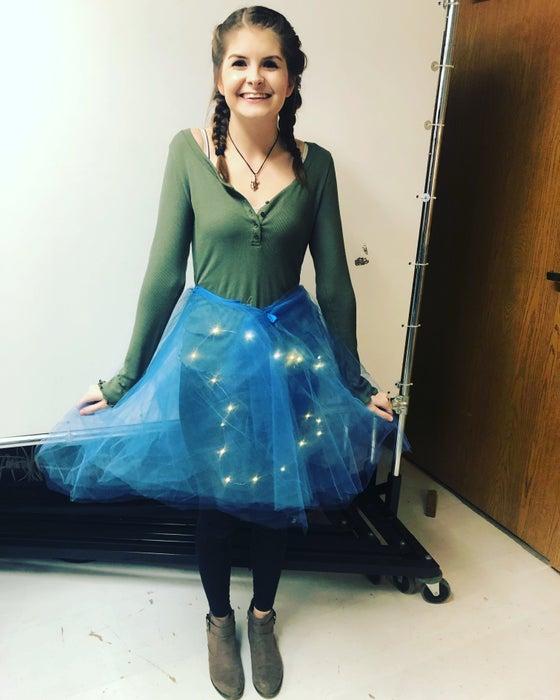 I fell in love with this DIY guide at first sight, in this DIY tutorial, you will learn how to make a fairy skirt. You will need to know how to use a sewing machine to make this fairy skirt. I love in the end, the creator used battery pack fairy lights to add life to the skirt.
11. Making A Fairy Princess Dress
Adults are not left out of the fairy fun too. This is an upcycle project, in this DIY guide, the creator will work you through how she was able to make a fairy princess dress out of a normal looking dress. You'll need a couple of tools to make this, there's a whole lot of cutting and sewing in this DIY fairy princess dress tutorial.
12. How To Make A Fairy Skirt With LED
This fairy skirt looks so beautiful, especially in low light. The creator was able to use LED and flowers to create this amazing fairy skirt. You can make this for cosplay or whatever other need. The making process will take some time to complete but will be worth it in the end.
13. DIY Forest Fairy Costume
I found a video tutorial for those of you looking for a thorough guide on how to create a forest fairy costume. Using a couple of flowers, the creator was able to piece this forest fairy costume together and she explains the whole process.
14. DIY Rainbow Fairy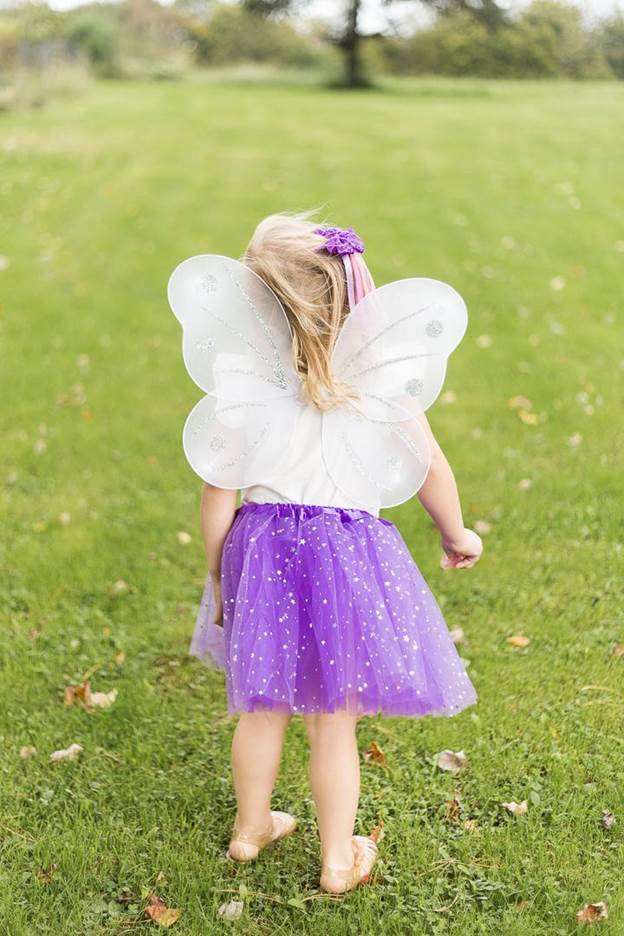 This costume has a cute rainbow on the shirt. Also, the creator made use of glitter for the skirt. The process of putting this together is quite easy to follow. Your kid would love their new rainbow fairy costume.
15. DIY Woodland Fairy Costume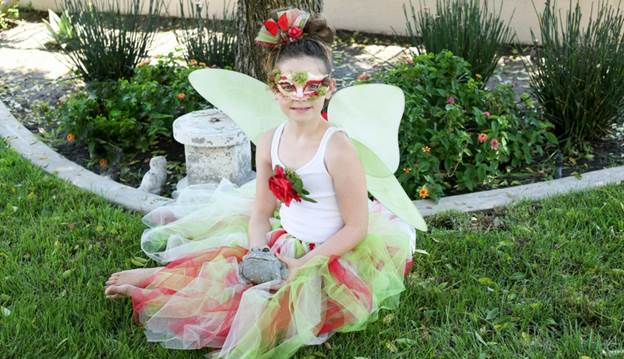 Butterflies, moss, and layers of pretty tulle are just but a few natural elements used to bring this amazing woodland fairy costume to life. Although this guide won't give you a step by step instructions on how to make this costume, it should inspire you to make something amazing.
16. DIY Fairy Dress With LED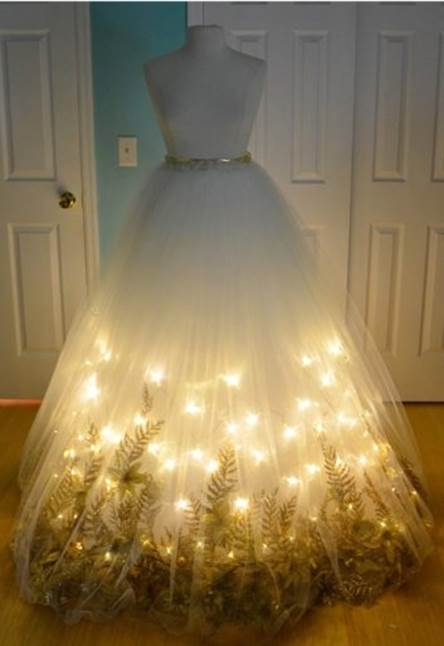 I found a tinker bell costume with a twist. It is one of those dresses that will most definitely make you the center of attraction. The use of led and flowers underneath the gown is amazingly outstanding.
17. DIY Fairy Costume: The Tooth Fairy
Almost every kid loves the tooth fairy, this DIY guide will show you how to make a tooth fairy costume for your kid. The creator touches every detail, from the wand to the crown and even special colors are used for this DIY fairy costume.
18. Little Fairy Costume For Kids
The dress of this costume is made from lavender satin however, the creator added two layers of tulle to it. I think ballet flats are an amazing add-on for this DIY fairy costume. I also love the floral headpiece. The making process of this fairy costume might be time-consuming, but it would be worth it in the end.
19. Princess Fairy Costume
One quick way to kit up your child in a fairy costume is by purchasing an already made one. I found this unique fairy costume. It comes in four different colors. Your little angel would love this.
20. Fairy Wings
If you are an adult who is having issues making fairy wings for your fairy costume, you can save yourself a whole lot of stress by purchasing this already made fairy wings. There are really beautiful.
21. DIY Big Cellophane Fairy Wings
Looking for huge wings for your fairy costume? I found one. In this DIY guide, you will learn how to make these huge cellophane fairy wings. The process of making this looks easy, but be careful, the slightest mistake can ruin the project.
22. How To Make A Wood Fairy Costume
I stumbled upon a wood fairy costume, I love the use of wood colors. This wood fairy costume would be great for cosplay. Putting this together might take a long time to accomplish but I'm sure you will eventually get the hang of it.
23. DIY Tinkerbell Fairy Costume
Remember Tinkerbell from back in the day? Well, this creator was able to make a replica of the famous Tinkerbell fairy costume. It's all covered in two different shades of green. The making process is easy to follow.
24. DIY Tooth Fairy Costume
If you are looking for a simple fairy costume that isn't too serious, I would highly recommend this one. With a simple fairy-like skirt and an easy-to-make crown, this simple tooth fairy costume is ready for use. This project shouldn't take more than 30 minutes to complete with all the required materials handy.