Are you tired of animals or people intruding, always trying to cross your fence into your house or farmland to commit certain havoc? Here is an amazing DIY that will teach you how to make a DIY electric fence to fend off intruders, both four-legged and two-legged creatures.
For those that are trying to prospect their farm, this can't stop birds that can easily fly above the fence from gaining access into the farm, so you'll need to find another solution for flying creatures, but as far as land creatures are concerned, an electric fence is a great and ideal way to keep your home and farms safe.
Most electric fences bought online or at hardware stores are not as effective as the ones you'll make yourself. You will have control over the voltage, and also design how high it will be depending on your landscape. So, it's way better to build an electric fence yourself, and with this DIY here are a few ways that you can apply that can work for you.
Here we go!
1. DIY Electric Fence Circuit
This is an amazing electric fence circuit that works around 12 volts, and the output sends about 8000 volts. This electric fence is super easy to make, with the creator giving you amazing step-by-step instructions on how to go about the setup.
2. DIY Portable Electric Fence
Here is an amazing portable electric fence that is super customizable and does not get tangled up, it's a pretty simple DIY project that doesn't take up time to set up. This cost $12 for 112 feet of wire for the electric fence.
3. Homemade Electric Fence
So, if you are tired of having your house broken into from time to time, here is a great electric fence that you can make with a few easy-going supplies. The making process is simple to follow.
4. Solar Powered Electric Fence
Here is a solar-powered electric fence, this is perfect because it charges up the fence during the day and turns on at night to keep your home safe from intruders, both animals, and humans. The making process is pretty much easy to follow.
5. Electric Garden Slug Fence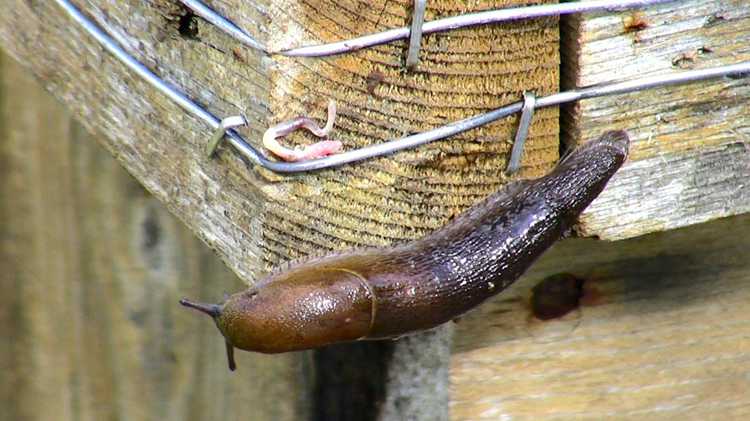 This is a small garden electric fence built to deal with slugs. Without any proper means of dealing with them, slugs can take over your garden farm and ruin all the crops. That's why you need this fence and here is what you need for the making process.
You'll need an 18 gauge to 22 gauge galvanized wire, a staple gun, a 9-volt battery connector, a 9-volt battery, a multimeter to test the volt battery, ⅜ inch stainless steel staples, a box with a removable cover to house the battery, and keep bad weather from damaging it in the long run, pliers to cut and crimp the wire, and probably a blade screwdriver to remove old staple if any. The making process is simple to follow with 4 easy-going steps.
6. How To Install An Electric Fence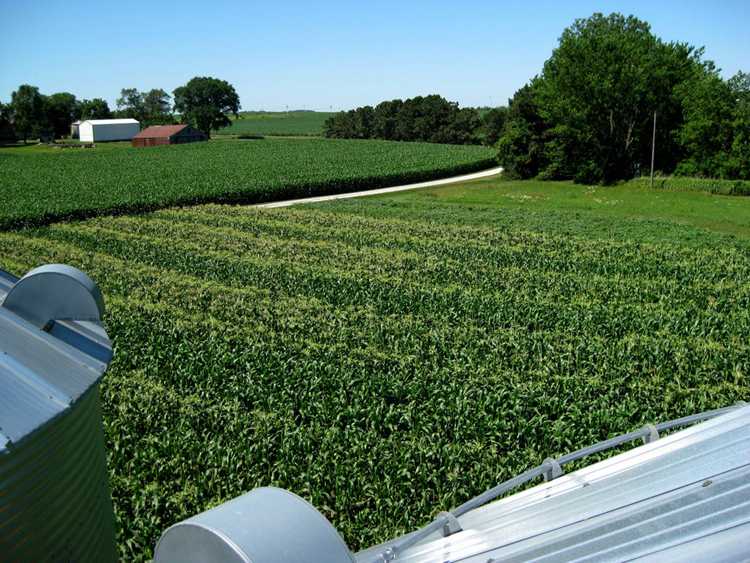 If you're building this for your farm, you might want to get 2 or more people to join you in the making process depending on the size of the farmland, to save time if not a single person working on this can spend days before he/she is done.
Next, you need to gather the appropriate materials for this project, you'll need an electric fence wire, metal stakes, an electric power box, a grounding post, a wire cutter, a pile driver or sledgehammer, 2 plastic hooks per metal stake, depending on how many meta stakes you install, 8 round plastic rings, a 24 inch 8 piece of wire, and a glove for safety precautions (optional).
If you're setting up an electric wire fence for the first time, I'll advise you to consult an expert. This guide contains 6 simple DIY steps.
7. How To Make An Electric Fence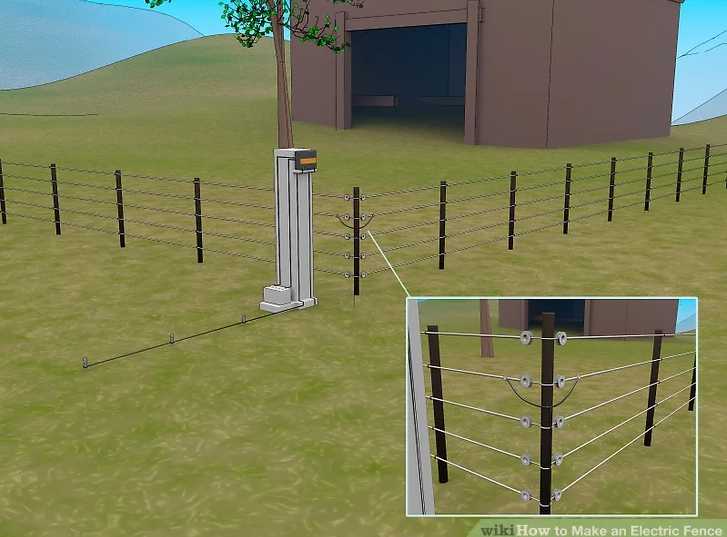 Before you start gathering materials for an electric fence project, you need to first know the kind of electric fence you need. If it's a small portable fence that you require, then purchase some lightweight supplies such as a poly wire, plastic post, tape, battery-powered energizers, and some reels.
One of the major downsides of this portable fence is that it can easily be removed by you or anyone else. So, for those looking for something permanent and sturdy, you'll need some heavyweight supplies like a high-tensile wire, wooden post, self-insulating electro wood, high-quality insulators, and you're good to go.
8. How To Install An Electric Fence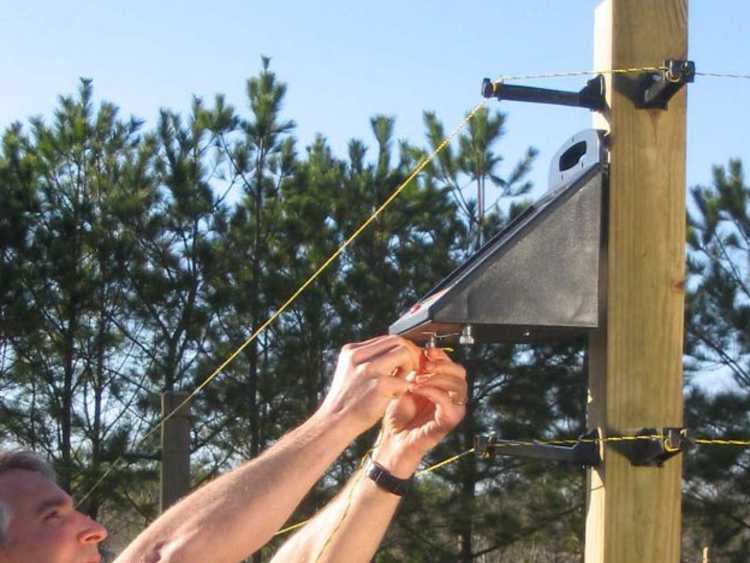 This is a pretty serious electric fence set up, it's pretty expensive but super-efficient and durable. This project will take up to 2 days from start to finish, it's not something to rush over, so take your time.
The skill level required is quite fair but not a guide for beginners. You'll need a fence system, wire, a 4x4 wooden post, and a voltmeter. With 5 simple steps and a high level of experience, you can make this amazing electric fence in less than a day.
An important piece of information you should know is that before installing any fence, you must check the area to ensure that there are no signs against installing an electric fence, when you confirm and you're free to continue, then the work begins.
Start digging holes to place your 4x4 wooden post with your preferred instrument of digging, assemble the wires on the post, starting from the top to the bottom, then connect and check the power. The creator of this guide also added some deer deterrents like an egg-based product that deers don't like.
9. Solar Electric Fencing For Cattle
This is a great solar-powered electric fence for cattle. If you have a cattle ranch, it'll be best to have a pretty lightweight solar electric fence, to keep the cattle in one place. You'll need a few iron rods to put into the ground before you set up the wires.
10. Homemade Electric Fence For Mice
Here's a cool electric fence for mice, this is meat to catch mice, give them a little shock that will leave them incapacitated, and vulnerable. It's a quick and amazing way of getting rid of that problem.
11. DIY Electric Fence For Your Balcony Less Than $25
Do you have a balcony that needs attention? Here is a simple way to set up an electric fence for under $25. It's super cheap, quick, and easy to build from scratch. It's a small electric fence, created using some popsicle sticks as the insulators.
12. How To Make A Cheap Electric Fence Post
This is an amazing video tutorial guide that will show you how to make a cheap electric fence with ease, the materials are easy to come by, and the making steps are simple to follow.
13. How To Make An Electric Fence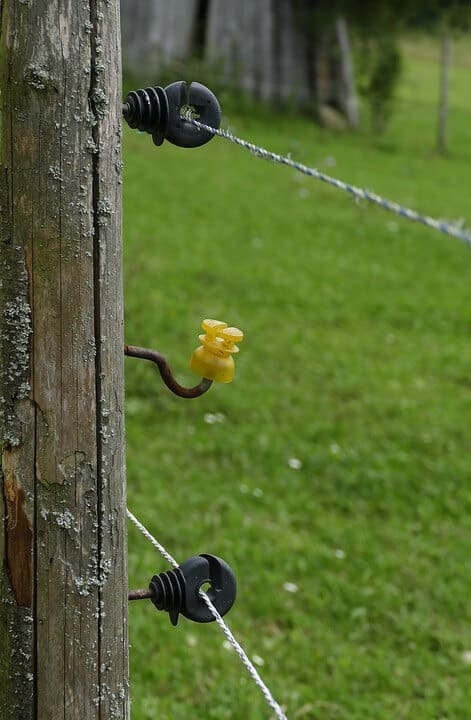 This guide will teach you how to make an electric fence with step-by-step instructions. You have to follow these instructions to the letter, that's the only way to make this electric fence without mistakes.
This electric fence is free of short circuits, it was properly connected. When an animal or human comes in contact with this fence, the hot wire on the wooden post carries the current from the energizers to the human or animal, and from them to the ground and then back to the energizers.
The human or animal carrying the currents gets a shock that can incapacitate or in extreme cases kill the human or animal.
14. Raised Bed Electric Slug Fence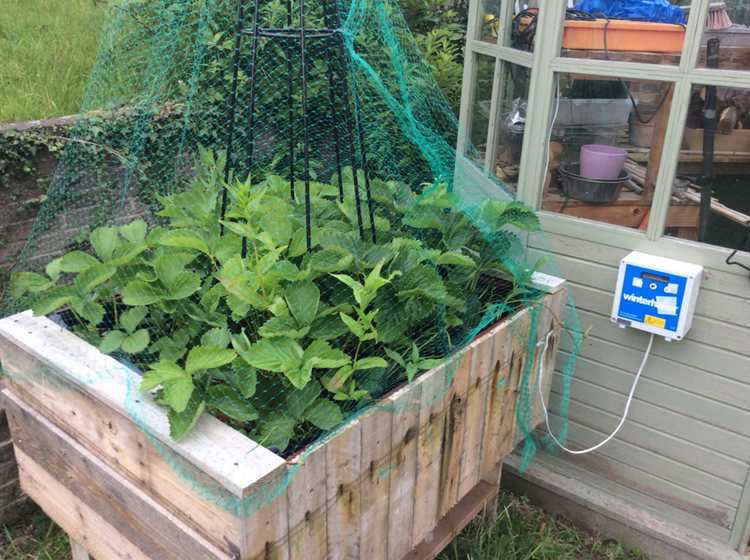 This is a unique raised bed electric fence perfect for keeping the slugs away. This is to protect your garden from incessant slugs that just won't take a hint. It's pretty easy to set up and only takes one individual with or without experience to make this.
Although you might want to wear a hand glove for safety precautions, you never know what might happen in the course of setting up the fence. Depending on the size of your raised garden bed, this project might not take time, and it'll be ready for testing.
Conclusion
Here we are, this has been an amazing DIY project, it's risky if you don't take the necessary precautions but it works perfectly when properly connected and it does a great job of keeping the unwanted away. I believe anyone can make this electric fence with the right materials and tools at their disposal as long as they stay safe. Thanks for your time, have a great fencing time, see ya!