Everybody loves a good dresser. Dressers make great pieces of furniture and are essential for most bedrooms. They usually come in various shapes and sizes. Apart from their practical purpose, dressers also make for a very stylish piece of bedroom furniture.
We have collected 25 amazing dresser DIY ideas, with step-by-step tutorials on how to build them at home. Browse through all the DIY projects below and find your favorite one!
1. DIY Plywood Dresser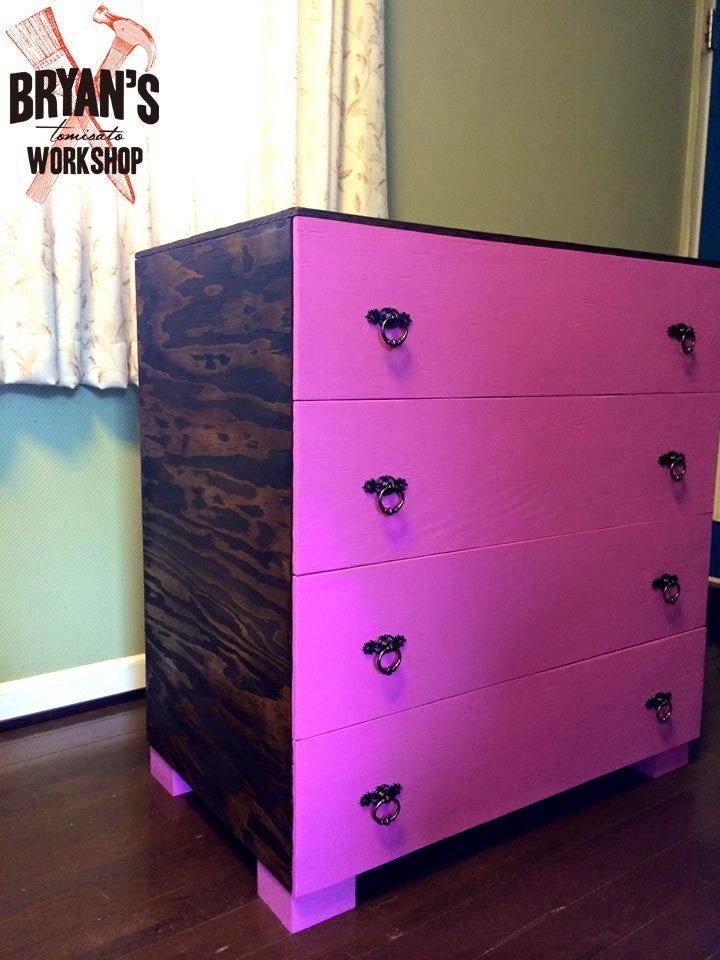 Here's the perfect dresser to make for yourself or your kid. It is 100% made of plywood. It has four drawers that provide enough storage for girls who have a lot of things to store. The building process is easy to follow and this plywood dresser does not take up a lot of space.
2. DIY MIrrored Dresser
This is one of those cool projects that everyone would love to try. This dresser was initially made of wood, the creator was able to creatively transform it into a mirrored dresser with the help of some tools and materials. Check out the full tutorial for more details on how to make this DIY mirrored dresser.
3. DIY 6 Drawer Dresser
This DIY dresser is ideal for people who want a dresser that has enough storage space. There are 6 drawers available to store most of your belongings. This dresser can store up a lot of stuff and yet doesn't take up a lot of space in the room. I would highly recommend this project.
4. DIY Geometric Dresser Makeover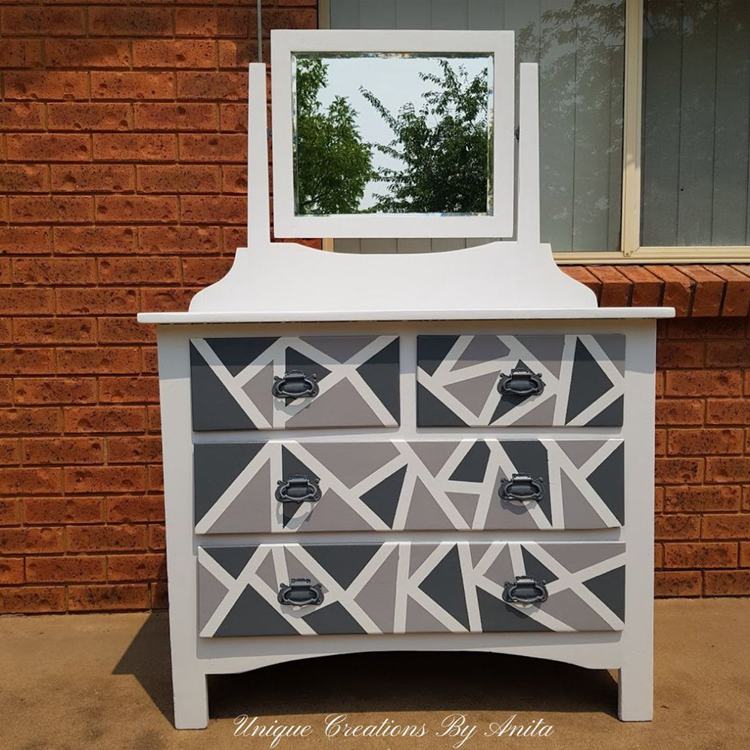 Who is this project for? It is for those people who already have an old drawer that is in need of a makeover. Here the creator will show you how you can give your old dresser a major facelift, you won't have to spend much to transform your existing dresser. Feel free to use colors that match your style.
5. How To Build A Modern Dresser
Who says dressers are just for bedroom use? They're actually great for adding storage to any room in your house: office, bathroom, kitchen, craft room, living room ... and the list goes on! This tutorial will show you how to make a modern dresser that can be used almost anywhere in your home (if you have enough space).
6. DIY Dresser
I will recommend this only for people who have enough space to keep this dresser. It is quite large and will take up a reasonable amount of space. However, it is great for storage with over 6 different drawers for storage. The video will show you the entire building process.
7. DIY Modern Dresser Build
You will be surprised to hear that the modern dresser is made with cherry drawers. This dresser is beautiful and has enough space for storage. Although it can take up space if you have a small room. The making process is pretty much easy to follow.
8. How To Build A Modern 5 Drawer Dresser
This 5 drawers modern dresser was made from rough sawn poplar and has a clean line and simple modern feel. It was assembled with an easy pocket hole and dowel joinery. The pieces were then edge joined so they could be sanded to get a smooth finish.
9. DIY Rolling Rustic Wood Dresser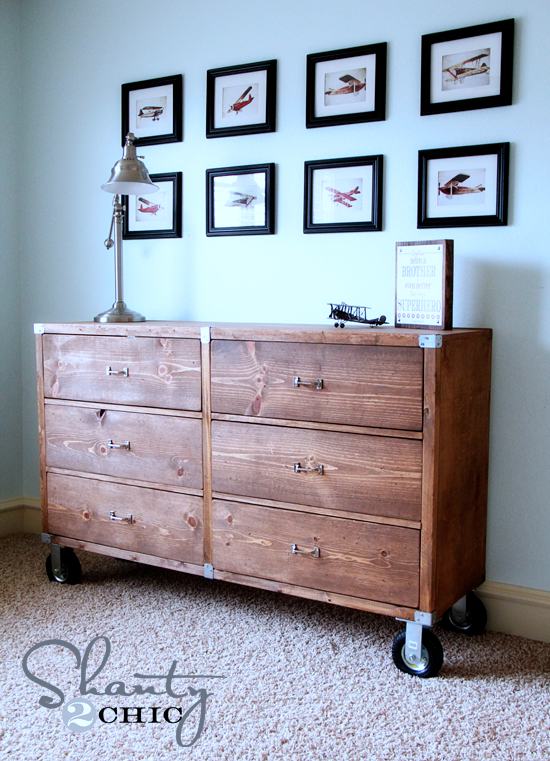 The blog 'Shanty 2 Chic' has some plans for a dresser with wheels that make the wood stand out, giving it an industrial look. The blog contains plans for a 6-drawer dresser with general instructions, a cut list, and more. I would highly recommend this any time or day.
10. DIY 3 Drawer Dresser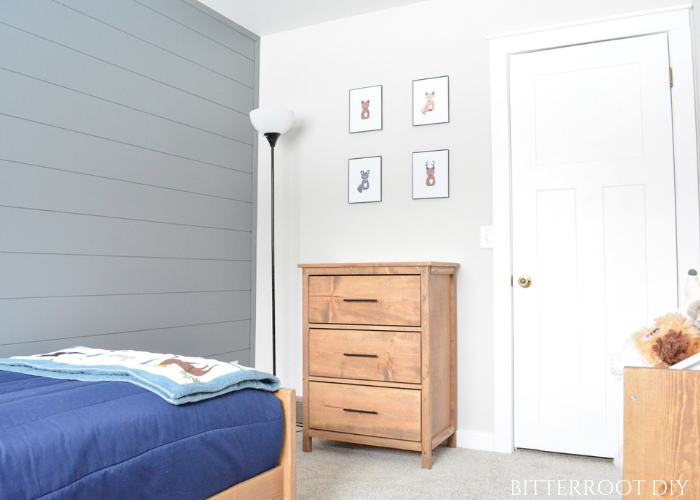 This dresser is a great solution for a small space. It works great in a kids room but also makes a comfortable dresser for an adult. Making this dresser can be an intimidating project, but this free plan will take you through each step. If you have a small room, you should consider this 3 drawer dresser instead.
11. DIY 5 Drawer Dresser
Building a dresser with a changing table is a practical choice for a nursery and an incredible DIY project. This article will provide you everything you need to know in order to build the 5-drawer dresser plus information on how to make the top into a changing table. The steps are pretty much easy to follow.
12. DIY Dresser Plan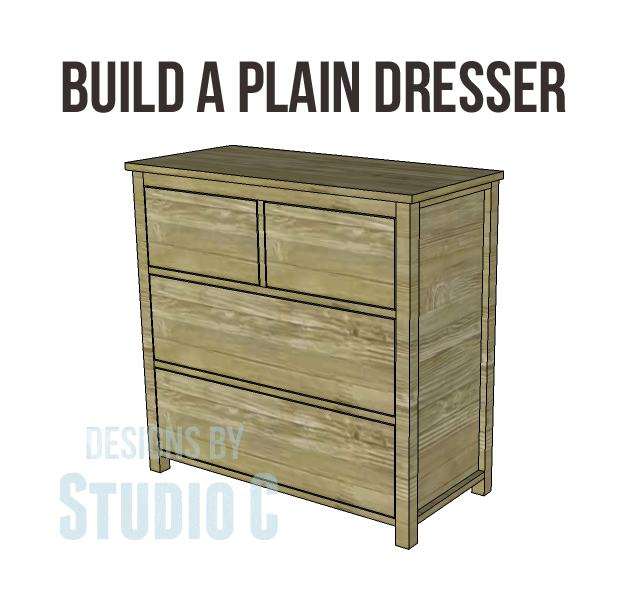 This dresser has four drawers. Two smaller drawers side by side on top, and then two larger drawers below. The dresser is 38 inches tall, 36 inches wide, and sits 14 inches from the wall. You'll be able to fit quite a bit in these handy storage spaces!
13. DIY Plywood Dresser With Dowel Legs
This is a straight to the point tutorial that will teach you how to make a DIY plywood dresser with dowel legs. This dresser is modern enough to be used in your living room, office and just about anywhere to deem fit. It is not so easy to make, however, the creator does a great job of breaking down the making process.
14. How To Build A Four Drawer Dresser
This dresser has just four drawers all the same size and width. You can build yours and just adjust the size to your own needs. The making process is basic and easy to follow especially if you are into woodworking. Even beginners would be able to make this by following the steps in the video.
15. DIY Modern Farmhouse Dresser
The first thing you would probably notice about this dresser is the huge size, it is a modern farmhouse dresser that you can make for your storage needs, however, be sure to have enough space to keep the dresser. If you have a small room, you might want to consider reducing the measurements. The dresser has 7 drawers.
16. How To Make A Cardboard Dresser
Here's one of those fun crafts to make with your kids. In this tutorial, the creator shows you how to make a dresser using cardboard. This dresser might not be able to hold a lot of weight but it is beautiful and can hold a few clothes without breaking. Your kids would love this as a dresser for their dolls.
17. DIY Simple Dresser Plan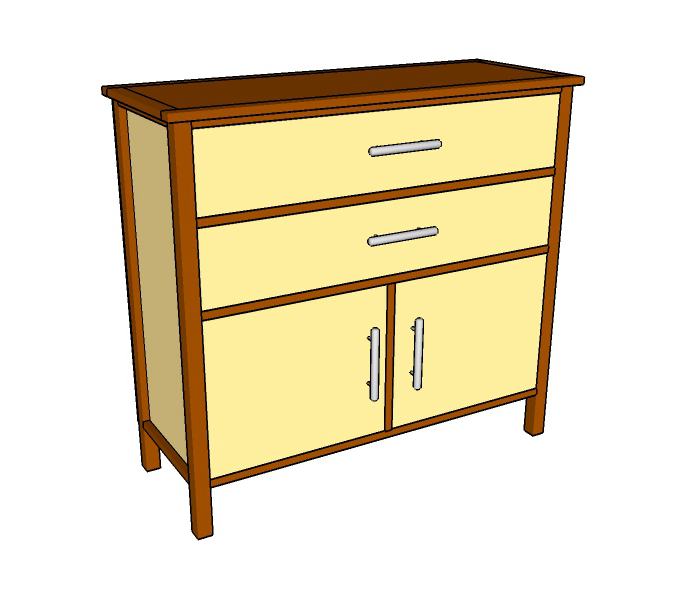 This dresser is a great way to grow your woodworking skills, and it's based on a classic design. The instructions are very clear and easy to follow. It's nice that everything is color coded and the steps are broken down into very small steps, which makes this a lot less complicated than a lot of other projects.
18. How To Build A Land Of Nod Blake Dresser
Interested in building this dresser? This dresser plan will explain how to build a simple dresser, or chest of drawers. The materials list provides all the necessary information for you to purchase the correct items on your own. The measurements are shown in Millimetres and Inches.
19. DIY 11 Drawer Dresser
This is a free 11-drawer dresser plan that shows how to build an 11-drawer dresser that stands more than 3.5 feet tall and is almost 5 feet wide. There are PDF files available that you can download. The first couple of pages state what materials you'll need and the tools and items you have to cut to make the dresser.
20. DIY Extra Wide Dresser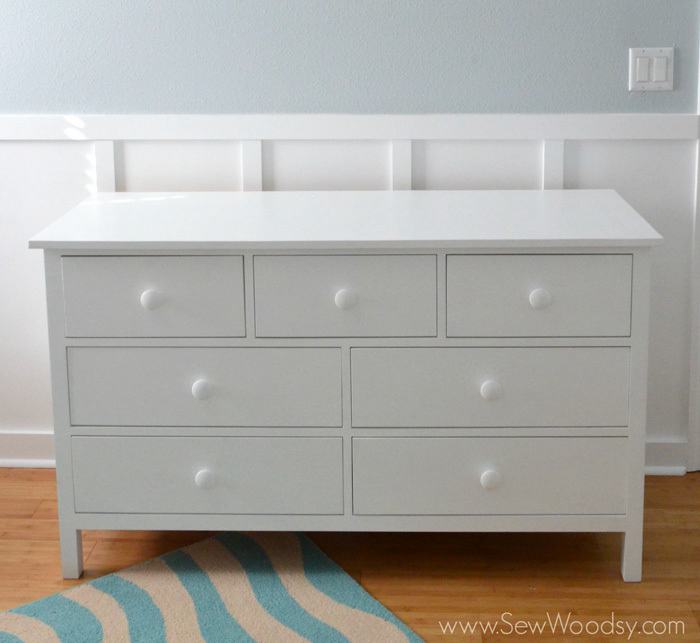 The dresser, which will stand more than 2.5 feet tall and 4.5 feet wide, consists of seven drawers that each stash 15 inches deep. The instructions are very clear and the steps are easy. A clear list of every tool used and every piece of wood is provided so you can easily find what you need to get the job done.
21. How To Make A Wooden Dresser
This guide contains very easy-to-follow instructions on how you can make a wooden dresser from scratch to finish. This dresser is rather longer than it is wide and it has 5 drawers for storage. This would be the perfect dresser for a bachelor.
22. Dresser Makeover DIY
Tired of your old-looking dresser? Here's another idea that can be used to bring life to your old dresser. In this project, the creator gives each drawer a new look by painting it with a different color. While some people might not like this idea, I think it is amazing!
23. How To Build A Dresser With Open Shelf
This is a cool dresser that will completely transform any room where it is placed. It has a total number of four drawers which offer great storage. It also has a top and open shelf giving you more room for storage, I would highly recommend this project.
24. DIY 6 Drawer Dresser
The creator used this dresser for her living room which is an amazing idea if you ask me. This dresser requires a couple of tools and materials that the creator listed in the video tutorial. A total number of 6 drawers in this dresser gives enough storage options.
25. DIY Modern Patchwork Dresser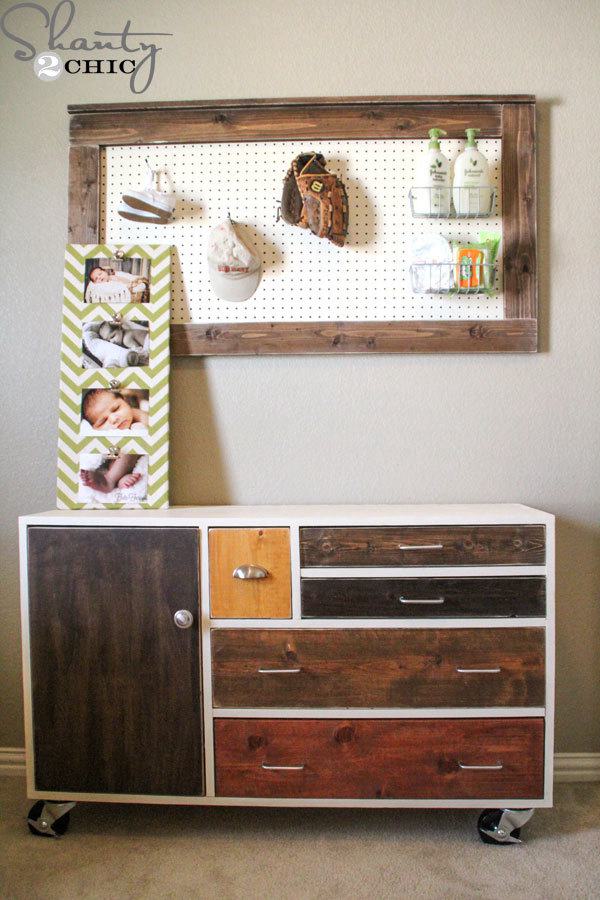 Ana lists out the materials needed to build her dresser, including the applicable cuts that need to be made. She also discusses the fact that she had a contractor help her apply a glossy white finish to the drawer fronts so they look sharp.
Conclusion
That's a wrap on our list of DIY dresser ideas. Have you found your preferred dresser? Let us know in the comment section below. Thanks for stopping by. Feel free to share this article with your friends or family members looking at building a DIY dresser.