There's something incredibly inspiring about seeing a cleared-out desk with additional shelves where you can store your foaming hot flask or cup of coffee, books, stationery, and other valuable things without encroaching on your workspace. The piece of furniture that helps you achieve this is a desk hutch. This tutorial will show you how to build a DIY desk with hutch.
Desk hutches are not only incredibly stylish, but they also make storage more straightforward and convenient. Hutches usually contain enough shelves to store all computer accessories and other things like books, work supplies, or stationery. It will help make your desk look more organized and beautiful.
However, it's not always easy to find a desk hutch that suits your needs. Plus, it might cost an arm or a leg even if you do. This is why you should make yours if you can! If you're into the woodworking space and would love a chance to improve your skills and at the same time build yourself a lovely place of furniture, then why not make your desk with a hutch.
If woodworking is your thing, then you'll be inspired by these 17 DIY desk hutch ideas you can use. There's something here for everyone with different plans, sizes, and shapes.
1. Farmhouse Wood Crate Desk And Hutch
Build a desk and hutch groom wooden crates with this straightforward DIY tutorial. Hutches are great for keeping things organized and helpful as a tool for teaching children.
This project is easy to replicate. The essential thing is to ensure that crafts are firmly attached to the desk frames.  It has about three layers of a shelf on each side and a desk surface. The relief that comes from knowing where everything you need is located is second to none.
2. DIY Virtual Schooling Desk
Although initially built to help with virtual schooling during the pandemic, the benefits of this learning workstation are evergreen. Learn how to construct this sleek and trendy-looking workstation for your child, so they can have a productive environment to study in. So away with the clutter and in with the order!
3. DIY Farmhouse Desk With Hutch
Check out this fun farmhouse desk with hutch DIY and be inspired to build yours! This plan is detailed, easy to follow, and only takes about ten days to complete. However, you'll need some patience to complete it. To achieve this transformation, the materials you'll need are espresso stain, acrylic paint, storage basket, wallpaper, and polycyclic clear finish. When this project is completed, it's sure to take your breath away.
4. DIY Desk Hutch
Building your desk hutch shouldn't be the hardest thing in the world. With this DIY, you'll learn everything you need to know so you can build your desk hutch with its shelves, drawers, and all. This project is suitable even for beginners as well.
5. DIY Simple Desk With Hutch
This simple DIY desk hutch tutorial is a perfect example that no space is too small to make what you want. If you've been thinking of designing a hutch with one or two shelves, or you have minimal space, then this project is just right for you. You'll also learn to get the proper measurements to create a hutch suited to your needs. jaimecostiglio
6. DIY Childs Desk With Hutch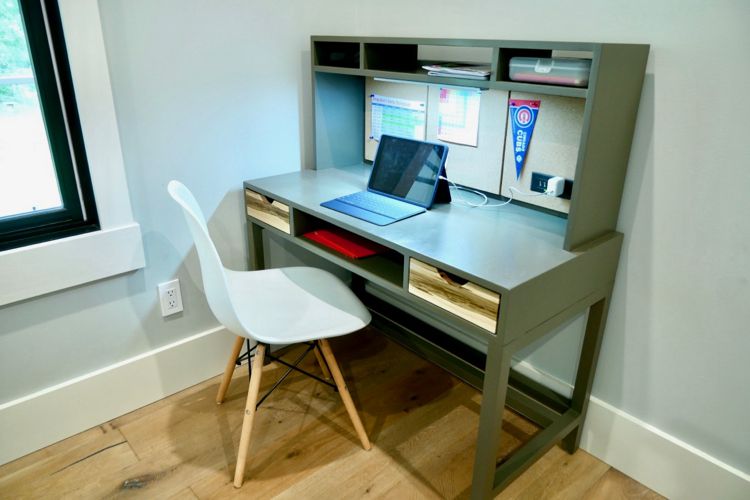 What if, for just about 100 dollars, you could have something looking like this? Your child could benefit from this beautiful desk hutch project. Not only will desks be more organized, but You can safely store craft supplies and stationeries as well. If you have basic woodwork skills, then use this step-by-step guide. You'll need essential woodwork tools and materials, and you're good to go. This project might take about a week to complete. rogueengineer
7. DIY Desk Hutch Plans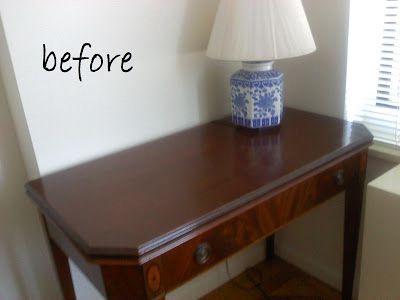 If you'd like to make a hutch for your desk and need a suitable plan, then try out this desk hutch plan. It is easy to follow and details enough to guide you through the entire process. It also has a cut list, a list of materials and tools you'll need, and the whole process from top to bottom — from building your desk to assembling your hutch. designsbystudioc
8. Desk Hutch Plan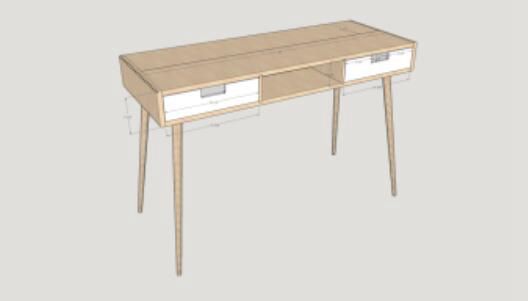 This DIY desk hutch project covers the basics of building your desk hutch from scratch. The best part is that you can choose not to attach the hutch to the wall and simply place it on the desk leaning against the wall. This helps if you live in a rental or would rather not have holes on your walls. edhart
9. Building Hutch For Computer Desk
Learn how to design your removable desk hutch from oakwood. This project is step by step and begins with sketching out your plans, drawing the framework, and then going into the actual process. This way, your plans are more accurate, and you can avoid mistakes that might cost more money or time.
10. Desk Hutch Plans
With this engaging and straightforward DIY tutorial, you can build your desk hutch yourself. This hutch's style is uncomplicated and suitable if you have limited space. It contains step-by-step instructions which are easy to follow. You can also complete this project within a shorter period.
11. How To Build A Studio Desk
With this simple DIY guide, build yourself or your kid a solid studio desk for just about 300 dollars (minus woodworking tools). This project is detailed, precisely built, and looks terrific as well. In the end, you'll have a beautiful and sturdy desk you will enjoy working with.
12. DIY Desk Top Build
Do you want to know how you could build your own solid ashwood desktop? Then this tutorial is just the right fit for you! The materials you need for this project are ash wood, wood glue, and osmo poly-oil. The catch? You'll need some energy to hoist the wood from time to time as you work. If you have issues scraping off the glue of your wood, then this tutorial has a guide on doing this without damaging the wood.
13. Desk Hutch DIY
Design and build your own trendy hutch desk with this DIY. This project contains tips to help you get started, like achieving a stronger hold, avoiding stains on your wood, and some safety precautions. Heads up, though, this project requires at least intermediate-level woodwork skills. If you can figure your way around it, though, the results are awe-inspiring. ana-white
14. Simple Desk Hutch Plans
Skip the complexity with this simple and quick DIY. This plan is specially designed to fit into a friendly budget and help you achieve your goals. You'll need lumber, plywood, screws, wood putty, and essential woodworking tools for this plan. Use this DIY for step by step guide and to avoid mistakes. myoutdoorplans
15. DIY Desk With Hutch
Are you bored with simple-looking hutch plans? Do you want something more intricately designed and have the space for it as well? Then this DIY is for you. The desk hutch in this tutorial has a beadboard design on the framed sections and on the sides and back panels. Of course, this will be slightly more expensive to make than the more straightforward plans but definitely cost lesser than the storebought ones that look like this. home-dzine
16. DIY Desk Hutch Modification
Do you have a desk that's too deep? Before you throw it in the trash, try out this DIY desk hutch modification project. Not only would you be salvaging your desk, but you'll also be saving tons of money. When you're done, you'll have both a desk that's not so deep anymore and a hutch you can use to store your stuff. myrepurposedlife
17. Fold Down Wall Desk
A Murphy desk has to be the most creative solution to space issues for remote workers. Why? Because when it's folded down, it has a desk and hutch for storage, and when it's folded up, it looks just like your regular art piece. The best part? With the step-by-step instructions in this DIY, a beginner shouldn't have so many problems while building this.
Conclusion
Hutches are a great furniture addition to your home because they help manage space and serve as some kind of decor. What's more? They help to keep things organized and less cluttered. They can also serve as a creative solution for keeping your children productive and organized. Not to mention safeguarding devices like your computer and other computer accessories. The removable ones are even more fun because they can be set up at any other part of the house if the need arises.
If you loved any of these plans, then quit twiddling your thumbs and go get the materials so you can start building your DIY desk with hutch!