If you have a thing for decorations then this should appeal to your senses. This DIY chandelier can come in different shapes and sizes and there is a variant of materials that can be used for it as well. You can always have options that can suit your taste.
I am happy to present you with 21 amazingly outstanding DIY crystal chandeliers that you can make from the comfort of your home. All you need to do is get some beautiful crystals and then get creative.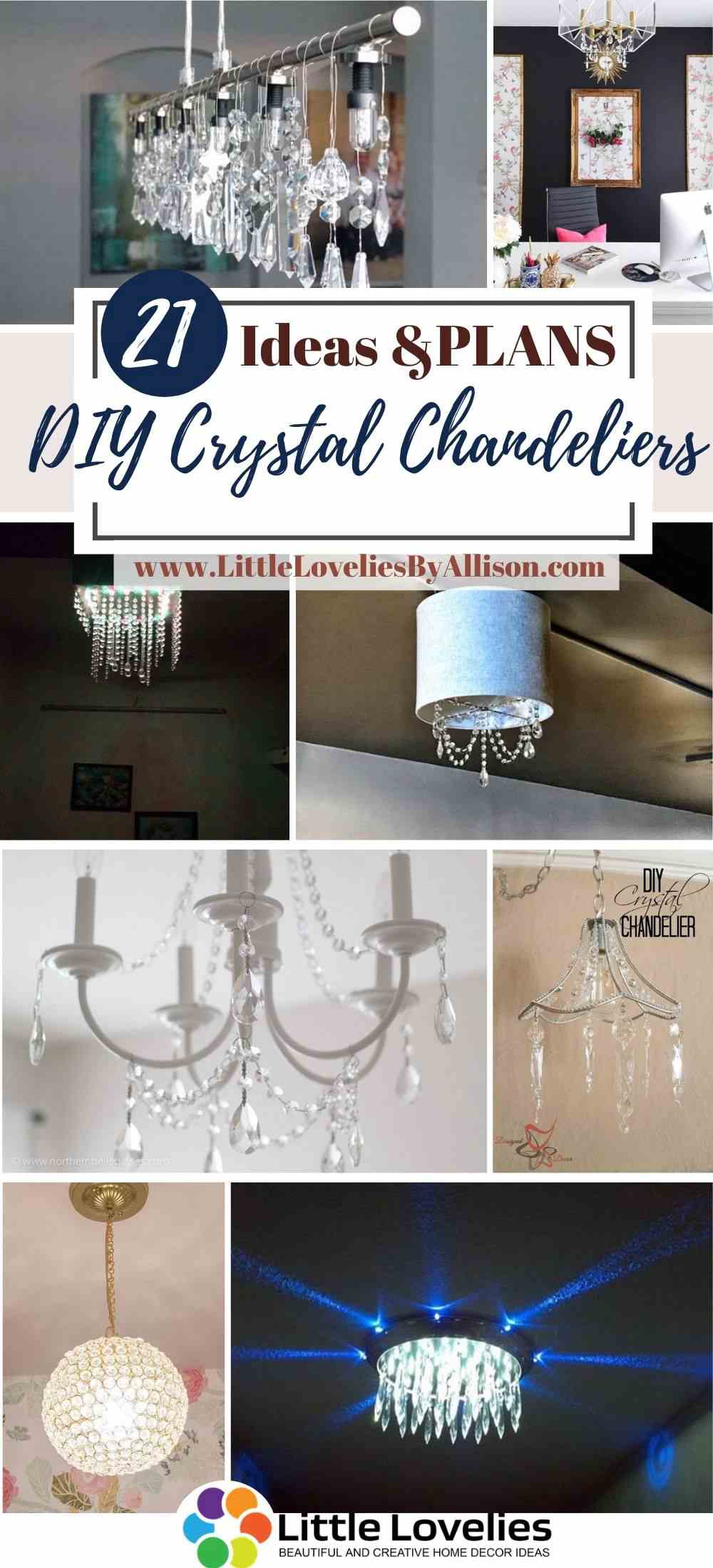 1. DIY Crystal Chandelier Tutorial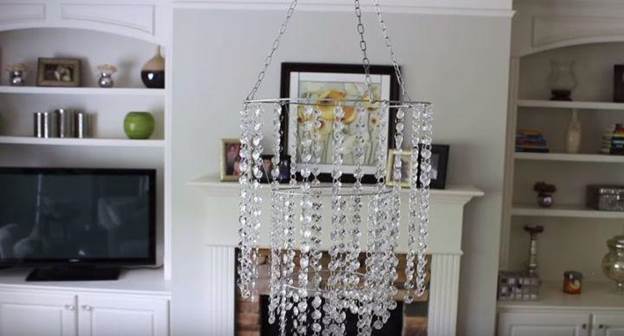 The first on my list of best DIY crystal chandeliers is this beauty. This is made of crystals and chains. Chains are what is used to suspend the crystals from the ceiling and this can be made for as low as $20. Take the first and last loop off the wreath frame. Attach the strings then the crystals to the frame. Making this for your home is easy to pull off, you will only need to get the required materials, following the guide is pretty much basic.
2. DIY Crystal Ball Chandelier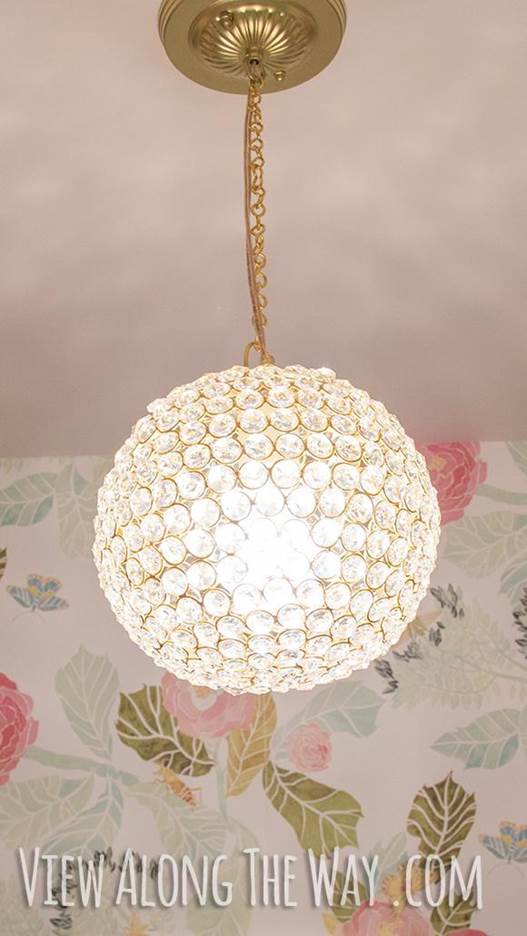 A round and rolling look can give your space a great vibe. This is a ball wrapped with crystals and suspended from a base above it. To make this, you will need to thread your lamp cord through the top of the socket then split the end with a wire stripper. Add the bulb to this connection then hang it.
3. DIY Crystal Chandelier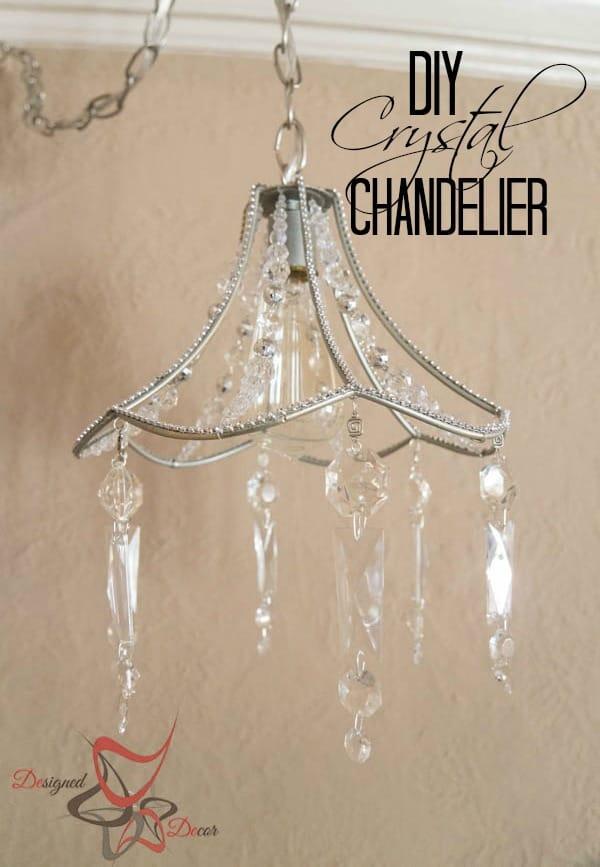 For this DIY crystal chandelier, you will need a lampshade and some decorative crystals. You can spray it to whatever shape you like. Arrange your crystals and assemble. Feel free to use any kind of crystals, there are a lot of options out there to choose from.
4. DIY Chandelier Makeover With Crystals And Beads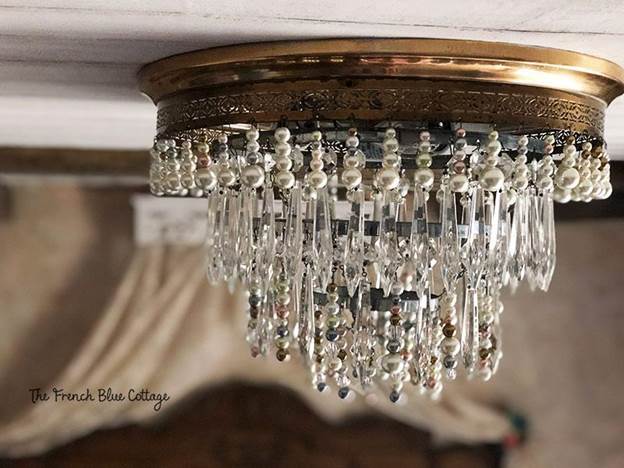 If you buy a chandelier that you no longer want, or your old chandelier has lost its beauty, you can always find a way to do a makeover on it. This has a base with layers of beads spread around. Like 3 layers. You will need headpins and crystals. Arrange in the shape you want it to be.
5. LED Chandelier Light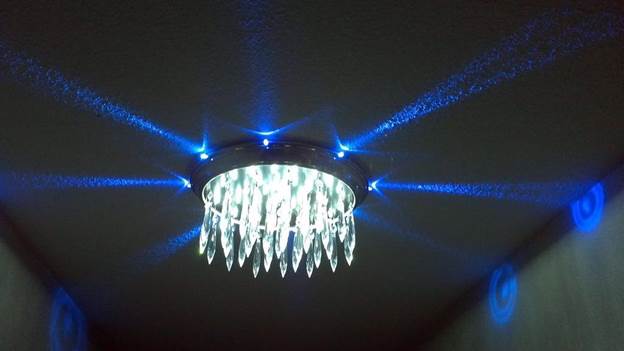 This LED chandelier light is good to illuminate the room if it is dark. To make this, remove insulin and electrical from the lamp base. Carve out your design and make the holes. Install the LED light and crystals.
6. DIY Chandelier With Crystal Beads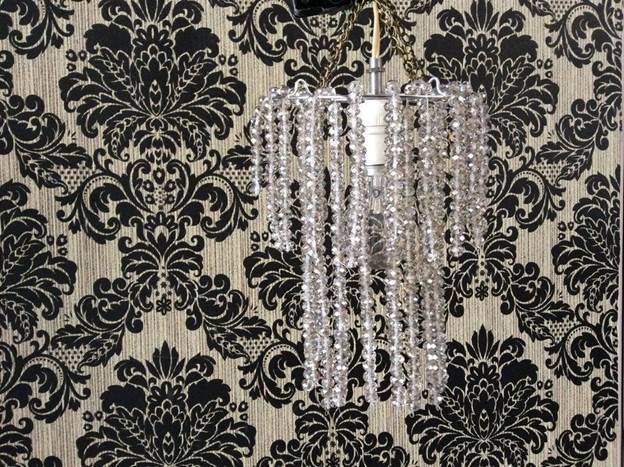 There are always great shapes and sizes of beads that you can use to pull this stunt. It is a standalone crystal beaded chandelier that does not have any covering. Secure your chains on your hot pot stand then keep beading around till you are ready. Crystal beads are quite cheap.
7. DIY Crystal Chandelier
If you have the light in the "before picture" in your home, you should definitely check this upgrade out. This tutorial will teach you how to transform your light into a DIY crystal chandelier. This was made from a 12-inch hanging wire planter basket, silver spray paint, crystal garland, and picture hangers.
8. How To Make A Crystal Chandelier
I think this is one of my favorite DIY crystal chandeliers, it is simply and overly beautiful. This crystal chandelier has just the right amount of crystals hanging on each curve. If you want to recreate this, you will need to get a rack and paint it to your desired color then place the chains and start beading.
9. How To Add Crystals To A Chandelier
Sometimes, you feel that a chandelier should automatically come with crystals on it but sometimes, you may be wrong. From the prism chandelier, detach the magnetic clasp then begin fixing the crystals the way you want.
10. RGB Bluetooth Chandelier
This is an RGB Bluetooth chandelier that can be made with a wooden box. You should first start with the circuit connection then fix up the wooden components. A plywood cover will be most important then you can fix up the crystals.
11. DIY Dollar Tree Glam Chandelier
This is made from mostly dollar tree products. Choose the rings you feel comfortable using. Fix the strips with your paper clip at every tip. Use the metallic ribbon on the base of the rings. Attach each tier together. Then make your strips attached to the base through all the steps. As soon as you fix the final strands, you are good to go.
12. DIY Gold Chandelier On A Budget
If you are not a fan of silver then you can work with gold comfortably. Use a compass for large circles and create a circular shape on your plastic board frame. Make random points on the board as a guide. You can use three layers of this. Cut your beads to shape and begin gluing.
13. DIY Cheap Crystal Chandelier
There are always very cheap materials that you can use to make your DIY crystal chandelier great. Get a chandelier frame. You can choose to use one or you can layer them. Attach your strings of crystals to the base and fix it up with a ring. You can hang it close to your light bulb so it can give it that natural glow.
14. DIY Crystal Chandelier
You can transform a bare chandelier to a fully designed DIY crystal chandelier. The first step is to fix a pendant to the middle of the chandelier. The next step is to add crystals to the candles. You can start at the base and begin to work your way up. Assemble each piece then attach it to the candles. Do the same thing for the arms. Twist the chain and loop.
15. Beautiful Crystal Chandelier DIY
The shape of this DIY crystal chandelier is really classy and it is even really easy to make. Measure your holes on a circular base. String your crystals together one by one but try to make each one or two crystals longer than the other so it is wrapped in a linear progression. Attach to the base.
16. DIY Linear Crystal Chandelier
This is a straight line chandelier that is borne of clear crystals hanging in loops down. It also comes with 6 lights spread over the length as well. The first step is to install the lights on the pole. Use a clear string to affix the crystals firmly. Stand back and admire the beauty.
17. Rustic Outdoor Crystal Chandelier
You can also create a DIY crystal chandelier for outdoor needs too. For this, you will need a medium size tomato cage, chicken wire, cutters, tin snips, craft wire, pliers, candles, twig vine garland, crystals, and chains. The first step is to create a chandelier base then wrapped in chicken wire. When you are done with securing a craft wire as the trim you can begin the decoration process.
18. DIY Drum Chandelier With Crystals
This drum chandelier is budget-friendly. All you need to do is to purchase the drums, get really crafted crystals and bead on to the chandelier. You can use a jewelry wire to secure the crystals to a frame. When you are done with this, you would love to mount the shade onto the light fixtures.
19. LED Crystal Firework Chandelier
If you want your DIY crystal chandelier to be shaped like fireworks then this tutorial can help you with that. It is interesting to know that this is battery operated. Fix the battery in between the metal rings. Fix the light across, then make the crystal branches. Attach them to the top metal ring one by one.
20. DIY Faux Crystal Hanging Chandelier
A light bar was transformed into a DIY crystal chandelier that looks like a raindrop. Detach the parts you don't want to use and spray the entire piece. Create a wooden frame that will serve as the top of the light fixture. Fix the wiring and lighting up. Fix the strings to the frame.
21. How To Hang Crystals On A Chandelier
There is a great way to hang your crystals on a chandelier. There are a lot of materials you can use to do this. One of the very easy materials is a stapler pin. All you need to do is to insert one of the legs through the crystal and push the other side down the crystal to make it a lot easier to stick the chandelier through the frame.