Every home deserves to have a coffee table. If there isn't one in your home yet, I have got you covered. After doing some research, I was able to come up with 26 DIY coffee table ideas that you can make for your home.
Some coffee tables listed in this article are perfect for indoor use while others are superb for outdoor use. Either way, these coffee tables are fantastic.
1. Simple Coffee Table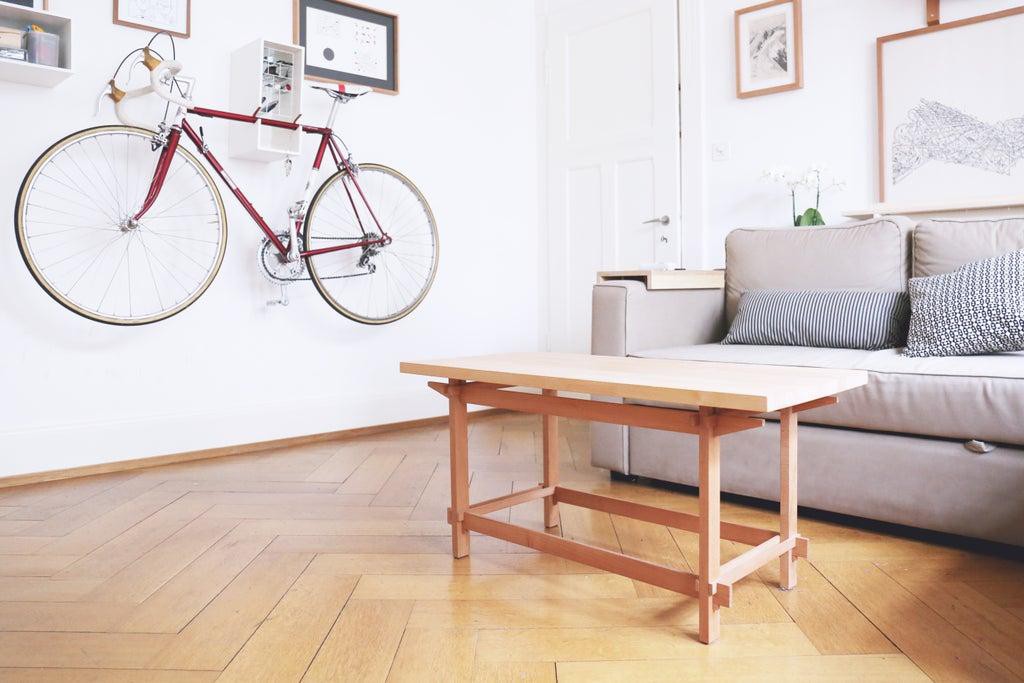 I found this amazingly outstanding coffee table. It will look great in your living room. It is simple to build, but you would need to have some woodworking skills to be able to make it. This simple coffee table would make a great decor accessory for your living room.
2. Black Coffee Table DIY
This DIY project will show you how to make a simple coffee table for your home. This table has a size that is perfect for large or small homes. I love how shiny the top of the table is. The creator used Oak Wood and some other tools to make this coffee table.
3. Hybrid Coffee Table
I call this one the "hybrid coffee table." This coffee table left me in awe. I love the fact that the coffee table has a storage compartment that can be used to store your coffee beans, favourite mugs and more. If the table is low for you, there's also the top that raises. This is one of the best coffee tables I have seen.
4. Old Door Coffee Table
If you are looking for something extra, here's one you can choose for your coffee table needs. For this coffee table, an old door is used. This isn't something you see often. Your friends would admire this amazing coffee table idea.
5. Concrete Coffee Table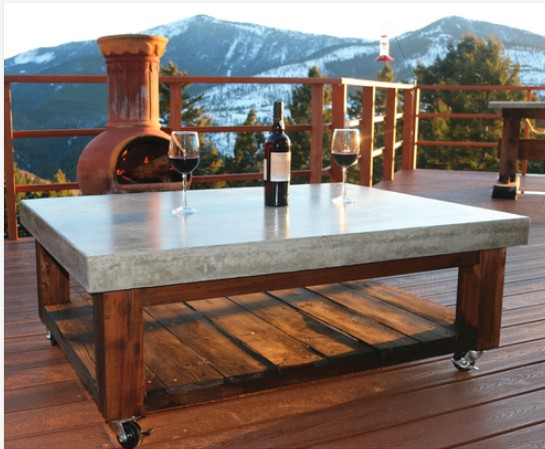 This coffee table is another durable table you can have in your home for your coffee needs. It's perfect for an outdoor situation. The process of making one isn't so hard.; You$250 I am very positive that you will learn how to make this DIY coffee table idea. Another thing I love about this coffee table is the tires. The tires make it possible to move the table without stress.
6. Patterned Pallet Coffee Table
Do you love pallet woodworking? Then you should like this one. This pallet coffee table is small and can fit into almost every home. It has one storage compartment below that you can put to great use. I highly recommend this DIY coffee table.
7. Infinity Coffee Table
Here's one that will leave your guests in awe. This coffee table is created to look like an infinity tunnel. It's an amazing DIY project. It will take you about a day to get this done for your home. It might cost you some money to make this, but it will be worth it in the end.
8. DIY Caradonna Coffee Table
This coffee table might just be the next big thing your living room needs to look amazingly outstanding. I like how the table is almost 90% covered. The making of this project isn't too difficult.
9. Reclaimed Wood Coffee Table
This coffee is ideal for a farmhouse themed home. It has tires that make it very easy to move it around. It also has a shelf where you can place your favourite books or just about whatever you want.
10. A Bit Extra
Here's a unique coffee table idea that you can make for your home. It's not like the regular coffee table. If you are looking for a very unique coffee table with completely different designs, here's the one.
11. DIY Wine Crate Table
This coffee table will be perfect for a vintage themed kitchen. The making process of this coffee table would be easier if you have a bunch of crates in your home. With this coffee table, you get a lot of shelves for storage.
12. Log Coffee Table DIY
This has to be among the list of most beautiful coffee tables I have ever seen. In this DIY project, a lot of logs are placed together to create this fantastic coffee table. It also has wheels which means moving it around shouldn't be much of a problem.
13. DIY Coffee Table With Flower
This coffee table is very simple but yet exciting. I love the flower compartment in the middle. If you are looking for the best outdoor coffee table, you should most definitely consider this one. It is simple and would also go with almost any kind of chairs or rugs.
14. DIY Barrel Coffee Table
Here's a creative idea that deserves a lot of credit. If you have a whisky barrel, you can convert it to the lovely coffee table for your kitchen. The making process of this coffee table idea is not for complete learners. But if you are feeling lucky, you can give it a shot.
15. Sudoku Coffee Table DIY
Here's yet another DIY project that you can try out. The tools used to make this table might not be readily available but if you have them, that's a win. This sudoku table is simple and can match with the theme of any home.
16. DIY Piano Coffee Table
Are you a piano fan? It won't be a crime to have a piano coffee table now, would it? In this DIY project, you will learn how to make this DIY coffee table idea for your home. The table has a glass top and piano keys just beneath the glass. Unfortunately, you can't play the piano. However, your kitchen will become more beautiful thanks to the piano coffee table.
17. DIY Tree Stump Coffee Table
The best part about having tree stumps is that you can rearrange them whenever you want and however you want. This DIY project will teach you how to make your very own coffee table from tree stumps. It's low budget and very beautiful.
18. Balustrade Coffee Table DIY
If you were to buy this coffee table from online stores, it would cost you more than $1000, but in this DIY project, you will learn how to make this fancy table without spending a lot of money. The creator made this table, and it cost him below $250 dollars. That's superb.
19. DIY Chicken Crate Coffee Table
In this DIY project, the creator was able to transform a chicken crate to the coffee table you are looking at. The coffee table has a glass top which adds beauty to it. Also, the coffee table has wheels that make it easier to move the coffee table to different locations.
20. DIY Minecraft Coffee Table
Here's another unique coffee table idea. If you have ever played Minecraft, you would immediately understand this. I would highly recommend this Minecraft coffee table for all the Minecraft fans out there. The coffee table is easy to make.
21. DIY Wood Slab Table
This is for people who prefer their coffee tables beside their couch. This wood slab table is fantastic. The maker of this coffee table used a hairpin for the legs of this table. The idea was amazing.
22. Simple DIY Coffee Table Ideas
This simple DIY coffee table might be all you need. Its simplicity was what made me fall in love with it. The table is made up of glass, wood and metal. You can make yours bigger or follow the exact instructions and make yours look like the one in the image above.
23. Cute Coffee Table
The creator of this table was able to transform this IKEA hack to the awesome coffee table you are looking at. While this coffee table might not be big enough for most homes, it remains one of the most beautiful DIY coffee table ideas I have seen.
24. DIY Round Coffee Table
This is the kind of coffee table that will make your jaws drop. I love the colour used on the coffee table. If you have modern-themed home decor, you should consider this coffee table.
25. DIY Storage Coffee Table
This is one of my favourites. On this coffee table are compartments that will come in handy. You can store a lot of things on the shelf and save a whole lot of space in your home.
26. DIY Checker Coffee Table
I present to you the perfect outdoor coffee table, You won't need to bother having a checker or chess board with this coffee table around. You challenge your friends to a game of chess or checkers while having your coffee. This is one coffee table that all should have.