Chair covers have a variety of uses. It can be used to protect the base of a chair, it can be used for decorative purposes, and it can also be used to stop spillage. Some can be removed immediately after use and others over a long period of use.
There are variant ideas that can be used for DIY chair covers. Also, they have very easy steps and instructions. I have put together a couple of DIY chair covers that you can DIY easily. You should check them out.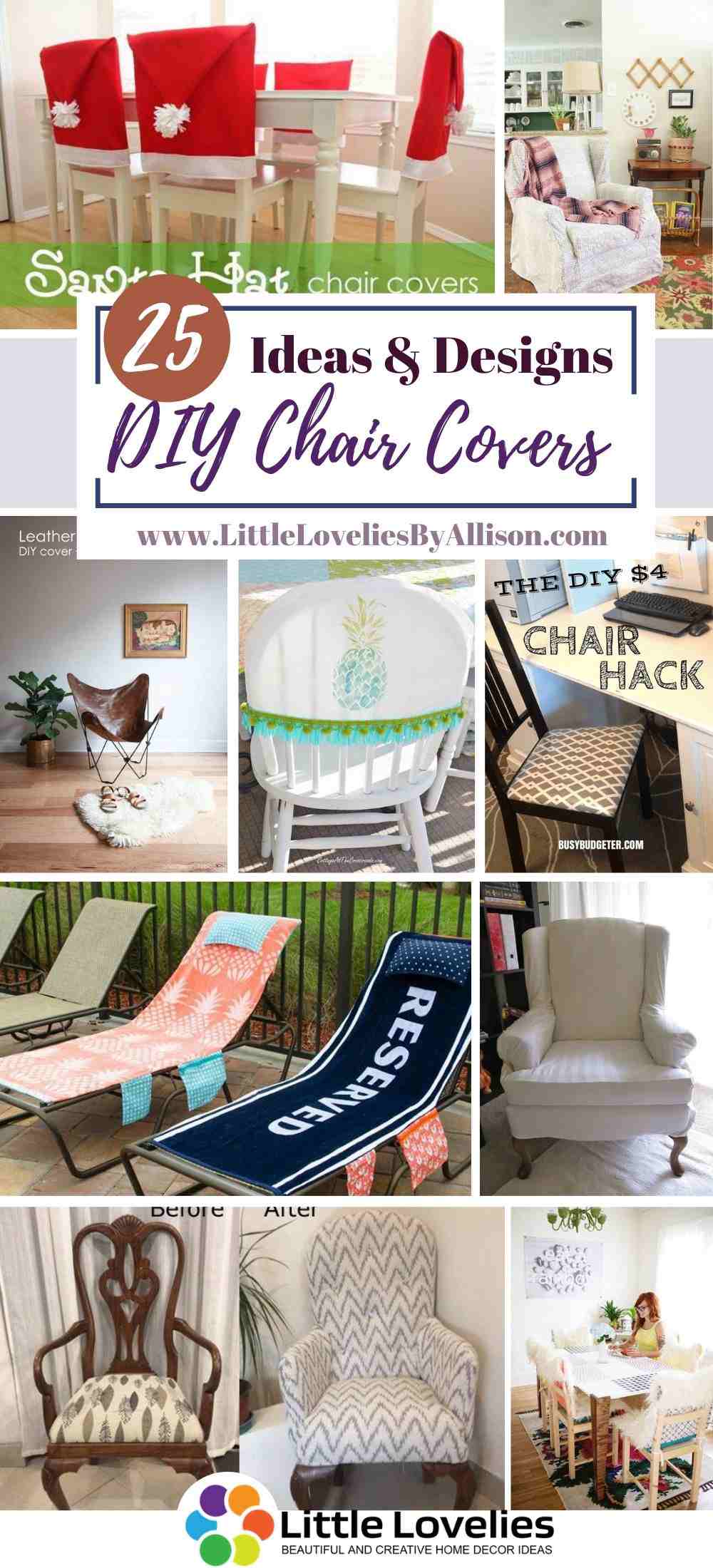 1. How To Make Arm Chair Slipcovers For Less Than $30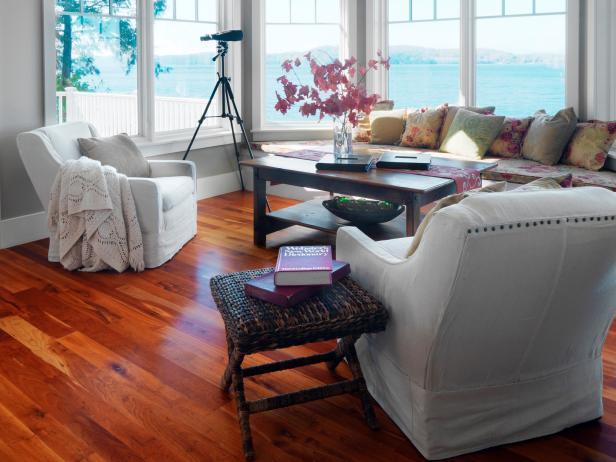 Are you looking for something cheap that you can make for your chairs? Trust me, your chairs will look new after this. This DIY chair cover is less than $30. You will need pinking shears, a strong large needle, and a hammer. Cut and lay out each section. Cover the arms and attach pieces. Work on the seams and edges then wrap. Do the final stitching.
2. How To Make A Slipcover In 5 Minutes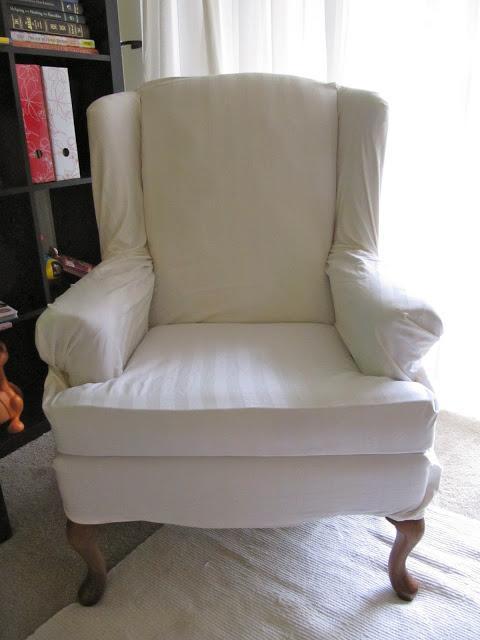 It takes less than 5 minutes to make this white slipcover for your chair. Throw the sheet over the chair and start tucking. It makes the fixing work easier if you have corkscrew pins to pin where is necessary. This is ideal for people who are expecting a guest and are looking for a quick fix to their chair cover needs.
3. DIY Old Chair Transformation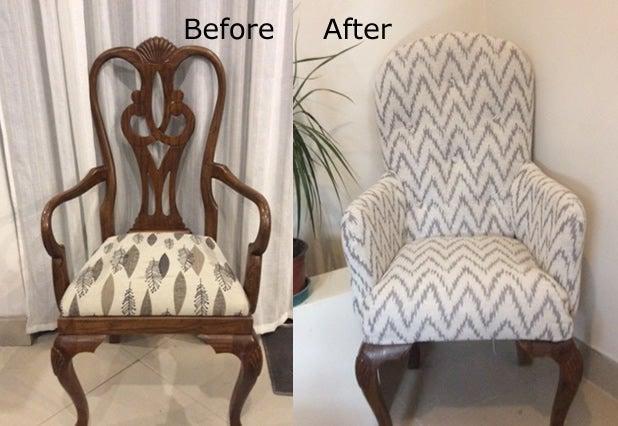 See how this chair was transformed, what was used? a chair cover. If you get tired of looking at your furniture, you can easily cover it up to give a better look. Attach the panel to the back and armrest. Glue the foam then begin covering the seat. Don't forget to add buttons to make it look more classy.
4. How To Make A Chair Cover
This DIY chair cover takes a great look. It covers the main seat with ruffles at the skirt area. Since it is a handless seat, you don't need to pay attention to the arm area. Fold over and seal the edges.
5. DIY Chair Cover Using Pillow Cases
You can take an old pillowcase to make a chair cover. If you don't have an old one, you can use a new one altogether. Cover the chair with it to see if it nicely fits well. Tuck in excesses and do the same thing for the seat. The best part about using a pillowcase is that there are different designs that you can try out.
6. How To Make A DIY Slipover
With a slipover, you can cover an entire armed seat comfortably. Choose and pre-wash your fabric. Take off the old layer before you fit the new one in there. Measure the fabric on the chairs. Lay the arms and the back and sew up.
7. How To Make A Slipcover For A Chair
First, measure the chair. Decide where the seams will be. Plan the pattern pieces. Draw the pattern on to the reverse side of the fabric. Cut out all the pieces. Center them and stitch. Assemble and fit on your chair.
8. How To Make A Chair Cover
For a dining set, you will need to cover the entire chair with the same fabric. The first step is to remove the seat cushion from the chair. Wrap them around the fabric and place them back. You can decide to add extra decoration if you want.
9. DIY Simple Chair Cover Tutorial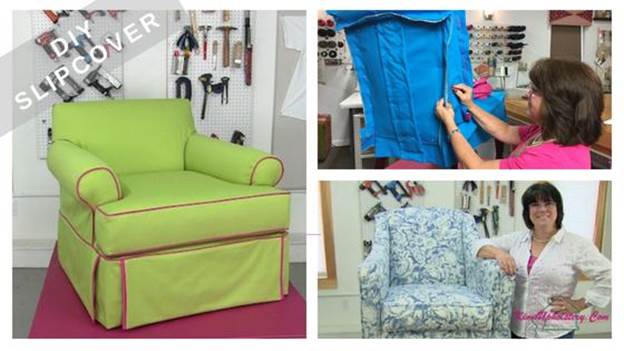 With complicated seats, you will need to measure twice and cut once. Cut all your pieces out then sew them separately. Attach them to the chair carefully.
10. DIY Dining Chair Slipcovers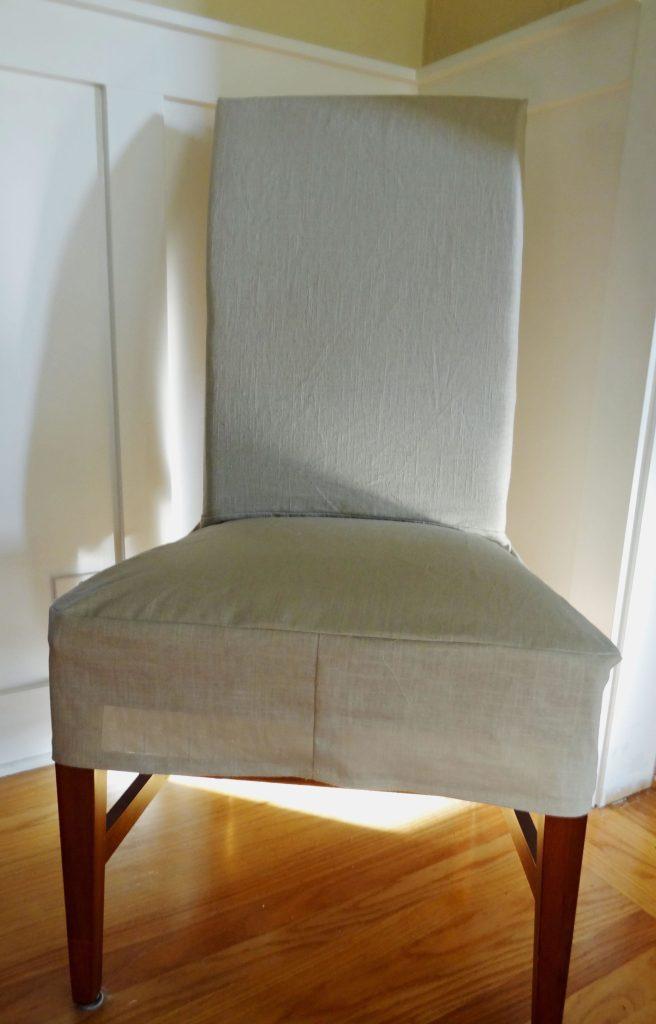 This is a simple cover on a DIY chair cover that can easily be taken off. The linen fabric used has a beautiful texture. Create the back and seat portion then make a simple skirt to attach finally. The making process is quite easy, so you can make as many as you want.
11. DIY Pool Chair Covers
Are your pool chairs becoming old? Add some life by creating pool chair covers for them. This pool chair cover comes in all shades of beautiful colors and a small pillow to rest the head. For this design, one size fits all. There are two zippered and slip pockets. Use an extra-long beach towel to measure and create this piece.
12. How To Make A Chair Covers Without Sewing
Have you ever thought of making a DIY chair cover without sewing and it fits perfectly on the chair? For this DIY tutorial, you will need a tablecloth, ribbon, and safety pins. Fit the fabric on the chair and tie two ends to the back. Connect the extra parts with safety pins.
13. DIY Faux Fur Chair Covers
This is a fluffy chair cover made of faux fur, cotton fabric, vinyl, pillow inserts, and canvas trim. You will need a cushion and you can use Vinyl to make it. Use pillow inserts to stuff it. Lay on your faux.
14. How To Make DIY Slip Covers For Chairs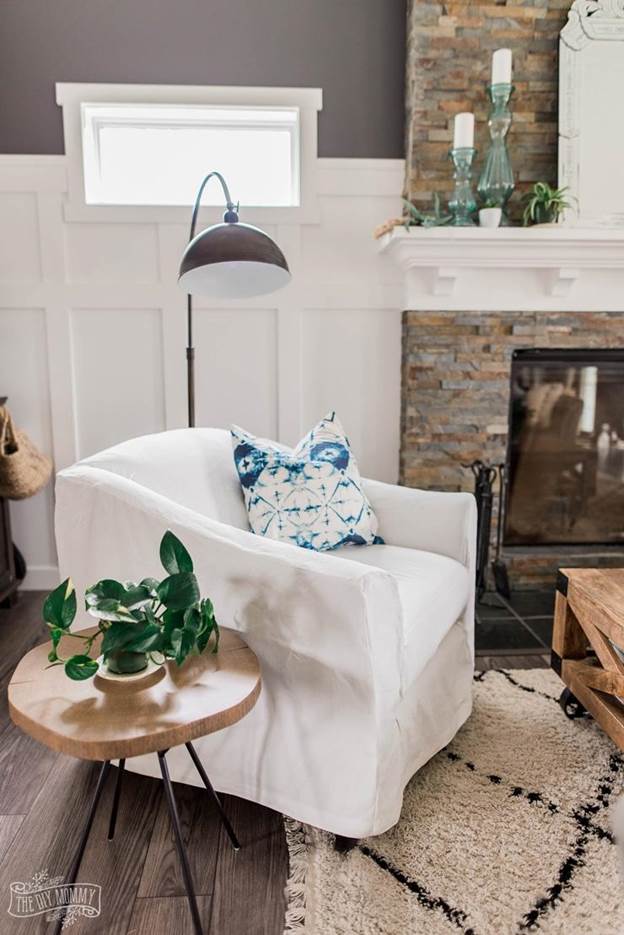 Choose and pre-wash your fabric. Create the pattern you want using the old chair cover pattern. You may need to divide the back and add a zipper or ties so that the slipcover can fit into the chair.
15. DIY Christmas Chair Covers
You may need to customize your chair covers to fit the season. This Christmas DIY chair cover is made from red felt and white faux fur. This idea also goes with pom-poms and angel wings. Give yourself an extra inch when measuring.
16. DIY Chair Makeover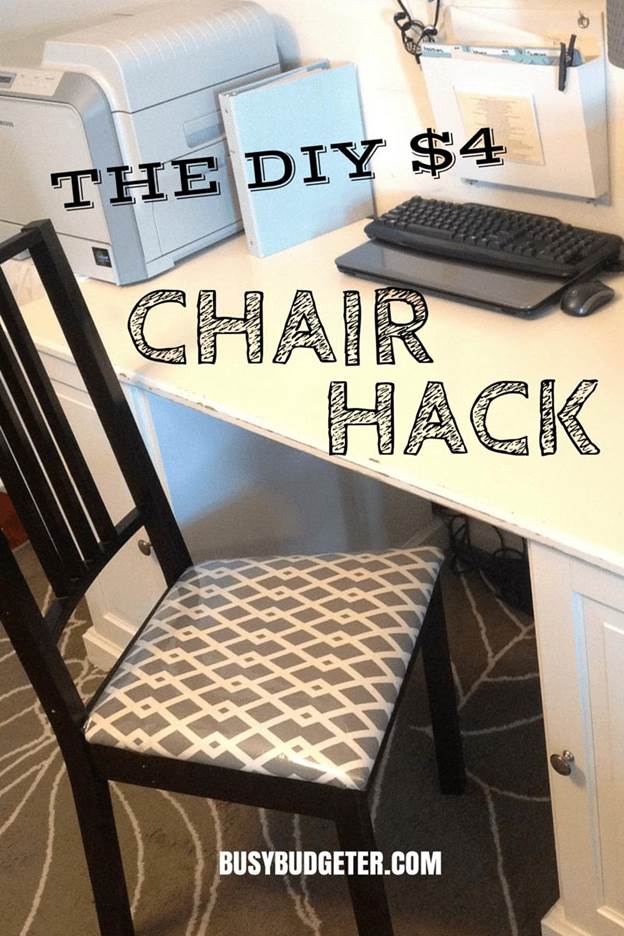 With just $4, you can make a simple DIY chair cover for your chair makeover. To make a different patterned seat cushion, you will need to harness the Vinyl material. Unscrew the seat, fix the new material over the base, and fix it back. It's that easy.
17. DIY No-Sew Minecraft Creeper Chair Covers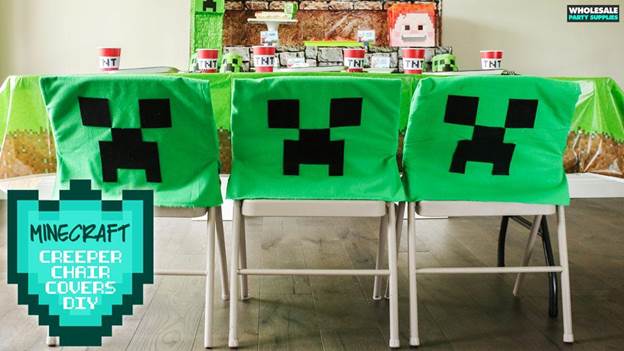 Are you a Minecraft lover like me? Here's a special one for us. To craft this design on your chair covers you will need to cut out the pattern on the felt and adhere to the center of the fabric.
18. DIY Denim Chair Covers
I found this beautiful denim chair cover and I think it is amazing.  To make the bottom of the seat, you will need to wrap the fabric around the can and stuff. Attach the cans to the base and pad. Use old jeans to make a large piece enough for the seat then fold under the chair.
19. How To Make Folding Chair Covers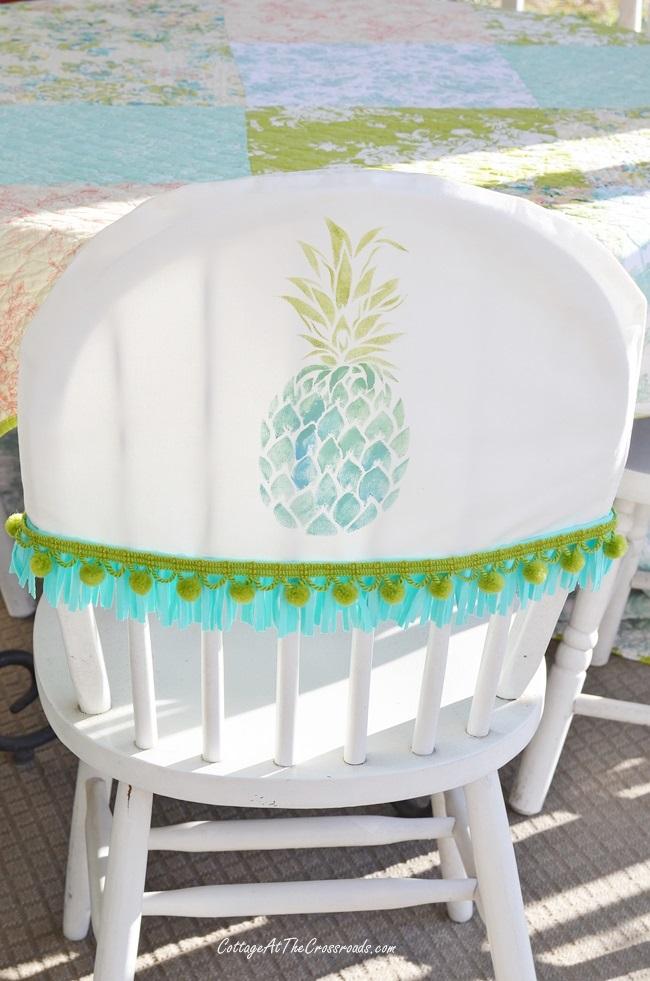 This is a half chair cover that does not cover the entire seat, however, it is a great way of making your old chairs look a whole lot better. The making process is pretty much easy to follow,
20. Wingback Chair Slipcover Tutorial
This doesn't look totally fitted into the chair. This premier prints Zoey cove is first washed and dried. Drape the fabric over the chair. Do the same thing for the hands and cut off the excesses.
21. DIY Santa Hat Chair Covers
For your dining set, you can use a Santa hat for your chair cover. Cut a rectangle with a triangle at the tip. After sewing, turn it inside out and add white felt to the base and the tip. These DIY chair covers would be perfect for Christmas.
22. DIY Pocket Chair Covers
This is a colorful DIY chair cover that has a little pocket at the back where things can be stuffed. It uses a plain and patterned material for more emphasis. Form the pocket on the bottom of the main cover and pin it midway up.
23. DIY Leather Butterfly Chair Cover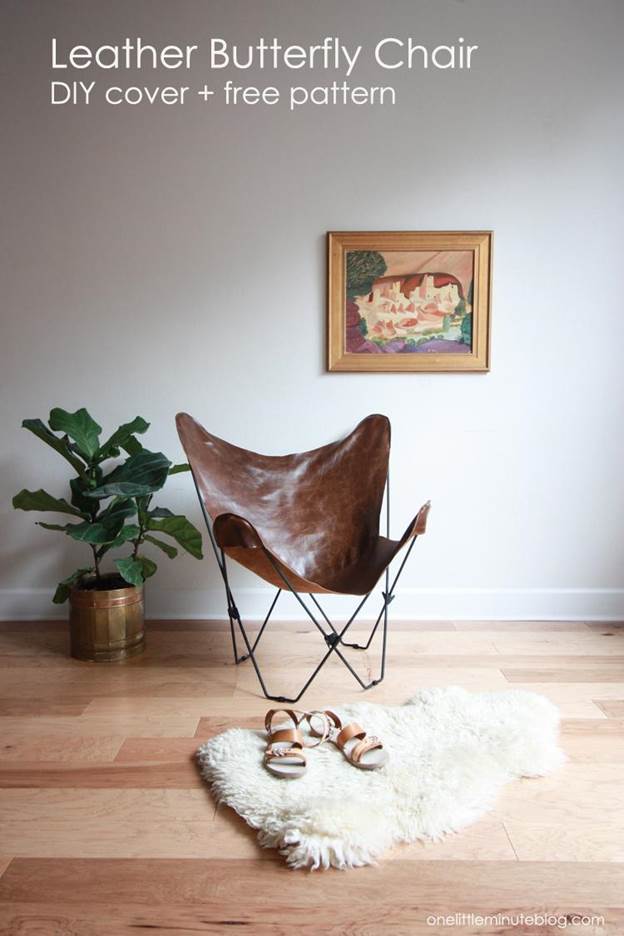 This new leather chair cover can be easy to clean up when left messy and it is fitted to a butterfly chair. Create your pattern pieces of the back, front, seat, and flaps. Sew the pieces together.
24. How To Make Chair Cover
This is a colorful chair cover for an armless chair. After taking your measurements, cut it out on the fabric and stitch. Turn each piece inside out and assemble everything.
25. Farmhouse No Sew Chair Covers
No-sew covers always have a way of saving you a lot of stress. Take your pillowcase and fit it on the chair to be sure it sits well. Trim the parts that are not needed out. Do the same for the backrest too.