The real nightmare of every book lover is the moment when they need to leave reading between two chapters. Still, it is much worse when you come back ready to keep reading and discover that someone has recklessly closed your book. And you can't remember the page where you stopped reading!
I will list you 31 DIY bookmarks ideas, which can be ideal solutions for such situations. I will list here my favorite models. You can make each of them by yourself and avoid a lot of nervousness. Plus, you can give some of them to your friends as a unique and lovely present. Let's see which one will suit you the most.
1. Diy Heart-shaped paper clip bookmark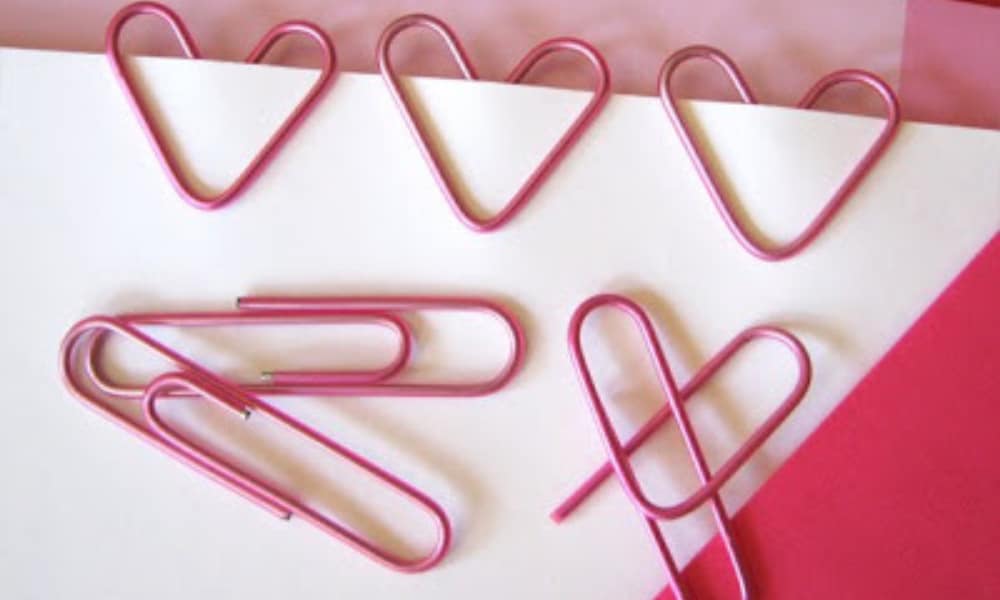 These bookmarks look fantastic, and they are perfect if you are not skilled with handiwork. Everything you need is to purchase a few paper clips wrapped in red or pink plastic. Gently reshape the wire into a tiny little heart and clip it onto the pages of your book. It is not a big deal, right?
2. Diy Paperclip bookmark with ribbons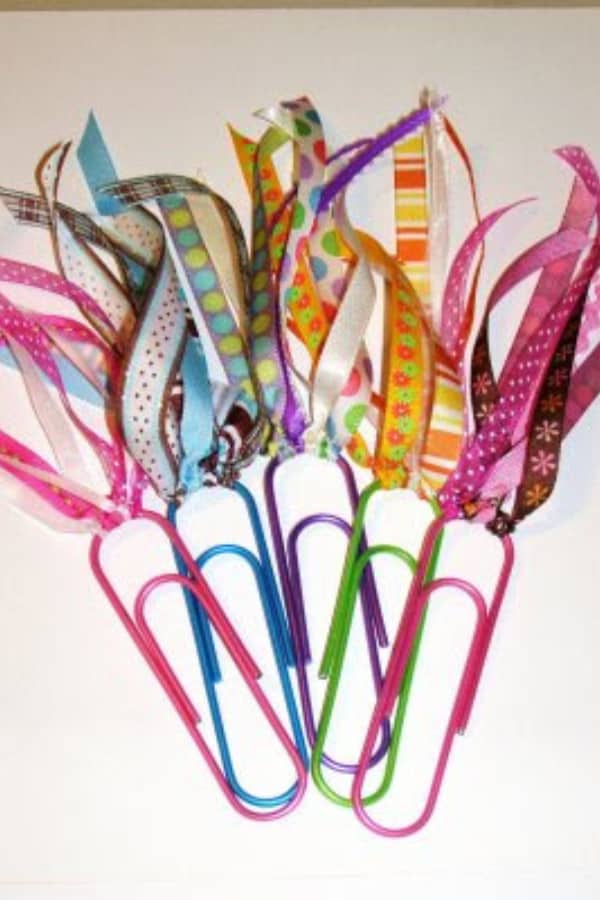 Another way to use a paper clip to make a pleasing bookmark is to buy different ribbons and a package with colorful paper clips. The procedure is not complicated at all. Take strips of varying lengths, tie them around one end of paper clips, and put them into your favorite books. If you make a lot of them, you can give them to your friends and members of your family who like reading.
3. Diy Mustache bookmark
If any bookmark can help you stay classy, this is the one. You need to place a square paper into the corner of your book and fold it into a triangular shape to get a handy and chic item. Then, you should draw a mustache by hand or using a pattern to get a unique present for a book lover you love. Well, it can be you either!
4. Diy Old jewelry bookmark
It seems like an unusual idea, but it can be both practical and beautiful, as well. You can use an earring without a pair, pendant, or a broken bracelet to turn it into a lovely bookmark.
Attaching a piece of jewelry to a sheer ribbon is everything you need to do. It is probably the most elegant way to mark the page in your book.
5. Diy Letter bookmark
Make a bookmark with an appropriate letter for every books' genre. For example, you will need A for action and adventure; B for biography; C for a crime and comic book. Also, you can mark fairytale and fantasy with F; a mystery with M; poetry with P; romance with R; and a thriller book with T. It is quite convenient, isn't it?
6. Diy Patriotic bookmark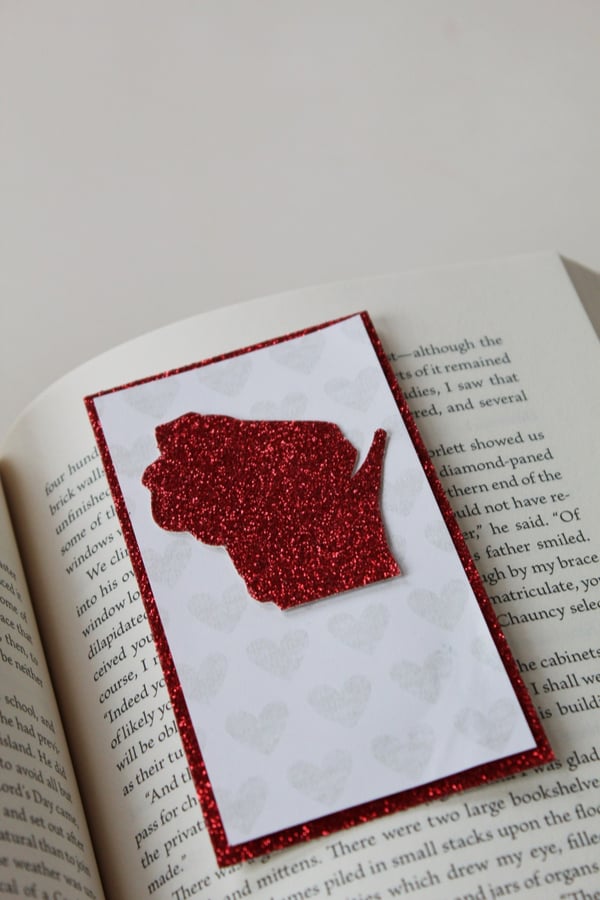 Cut an outline or a map of your state, country, or a hometown you are proud of. Glue it on a cardstock bookmark and use it while you read a book. If you travel abroad, you can use it as a therapy of homesickness.
7. Diy Map bookmark
If you want to keep a map of your favorite place in front of your eyes at every possible moment, you can find an old map or image of it. Then make a bookmark by gluing it on the piece of cardboard.
8. Diy Printable bookmark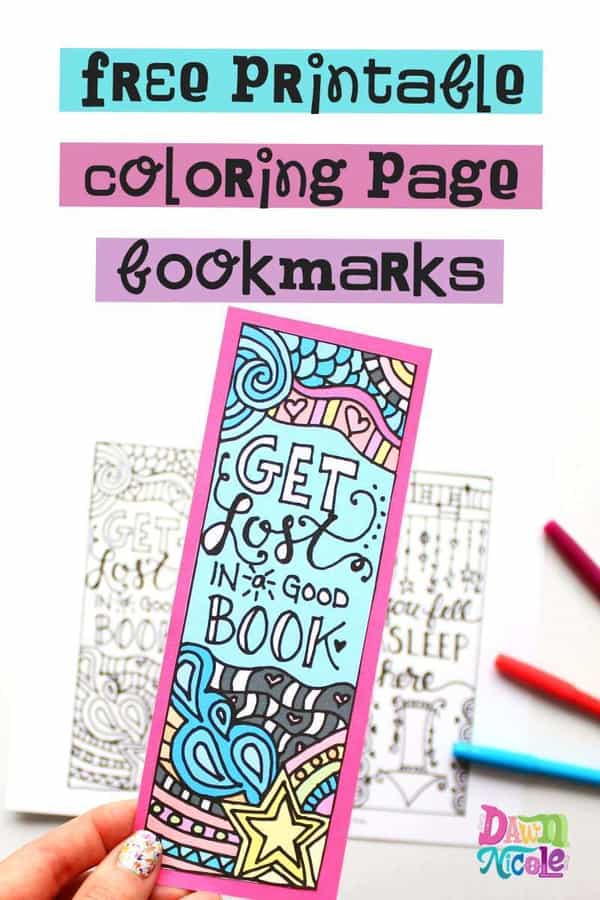 You can purchase these bookmarks in the book shop or find a free version online. It can contain different images, captions, and quotes, and all you have to do is to paint them the way you like. It is one of the excellent ideas on how to have a wonderful time with your kids. You can paint these pieces of thin cardboard and enjoy it together.
9. Diy Quoted bookmark
It is such a practical and beautiful way to show your love for reading. Pick out your favorite quotes and take a print of them. Then glue that paper to the cardboard and make a bookmark containing the thoughts of the literature giant who inspires you the most.
If you add a small design or a photo of your favorite writer in one corner, you will get an entirely personalized bookmark you can be proud of.
10. Diy Pompom bookmark
Most of us adore pompoms. If you are one of those, why wouldn't you make one cute and soft ball made of wool and use it as a bookmark? You will need yarn in your favorite color, a little skill, and goodwill to create something extraordinary and useful.
After a bit of time spent working, you will enjoy the beauty for months. Well, it is possible if you don't have a cat in your home.
11. Diy Knitted bookmark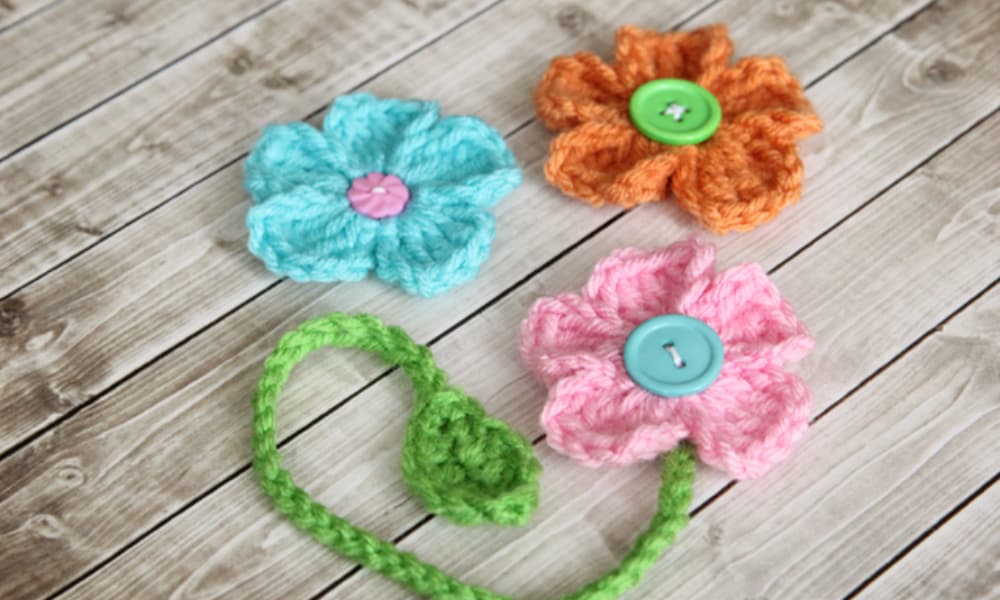 If you appreciate crochet handwork, you can choose to make a lovely knitted bookmark. Depending on your skill, you can hand make a daisy flower, a ball, or some other knitting patterns you like the most.
12. Diy Fabric flower bookmark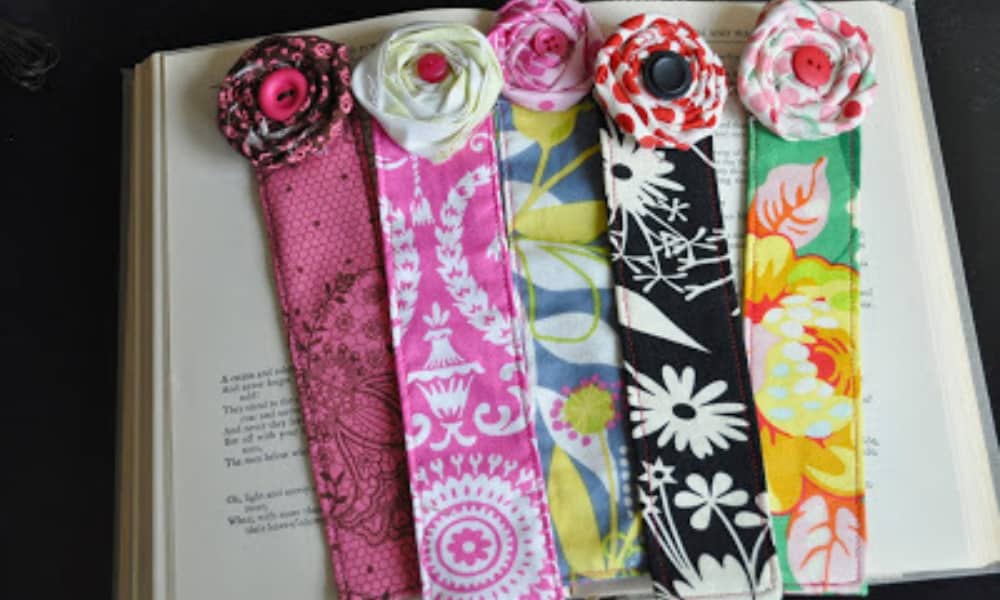 It is quite an unusual bookmark, don't you think? However, it is the right thing for book lovers who know to sew. Use fabric in different colors, sew a bookmark, and decorate it with an embroidered flower. It will be an easy task if you have a sewing machine, but you can do it with your own hands, as well.
13. Diy Craft sticks bookmark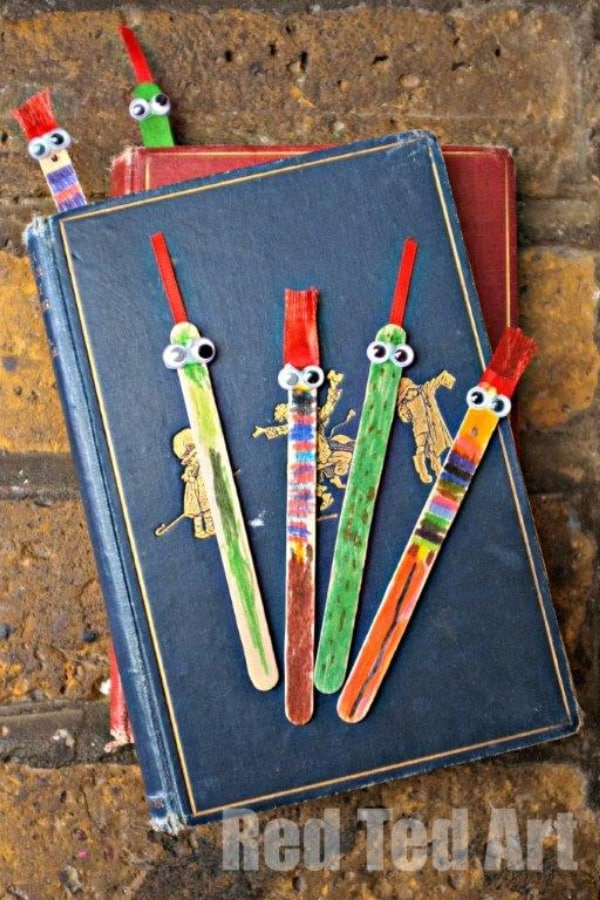 You can organize a few inspired hours for your children to make unique New Year presents for their grandparents. Paint the craft sticks, wrap them with colorful paper, and use pieces of printed fabric to decorate them. Add sequins and ribbons as you wish.
14. Diy Ice-cream bookmark
If you have a kid, who is not a fan of reading, maybe you should use a small trick to make her or him intrigued. What would be better than a fascinating book with an ice-cream bookmark in one hand and a real ice-cream in the other one? Use a cardstock paper, a popsicle stick, a pair of scissors, and glue to organize a perfect atmosphere for your child.
15. Diy Monster bookmark
It is an ideal solution for your kid. Make a corner bookmark and provide a lot of fun for your toddler. Moreover, your child may become interested in reading books, which is an added benefit for so little effort. Find little monster characters in a bookstore or make them by yourself of color paper and crayons.
16. Diy Butterfly-shaped 'Read Me' bookmark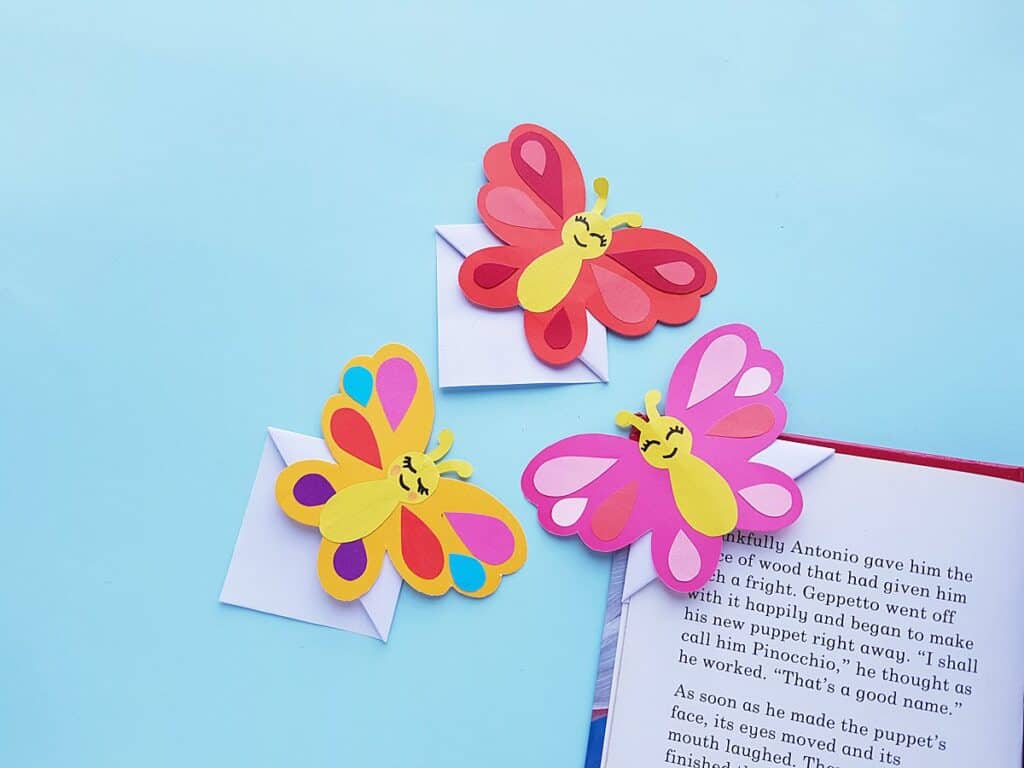 If you have a teenager who avoids reading school literature books, you can make a proper bookmark for her or him. Use a colorful paper to make a butterfly-shaped bookmark. Then glue a white paper cut into the same shape in the middle of it with a written 'Read Me' sign. After tieing a long ribbon, you will get a usable bookmark for your child.
17. Diy Owl bookmark
I don't know why, but owls have become extremely popular nowadays. Regardless of the reason for this new fashion, these birds are incredibly cute and attractive. Use that fact to make an owl-shaped bookmark for you or your child.
Cut your owl by using a template and paper in multiple colors. Glue all pieces together and take care to leave the uppermost layer half-open to place them between pages of your books correctly.
18. Diy Cat or dog bookmark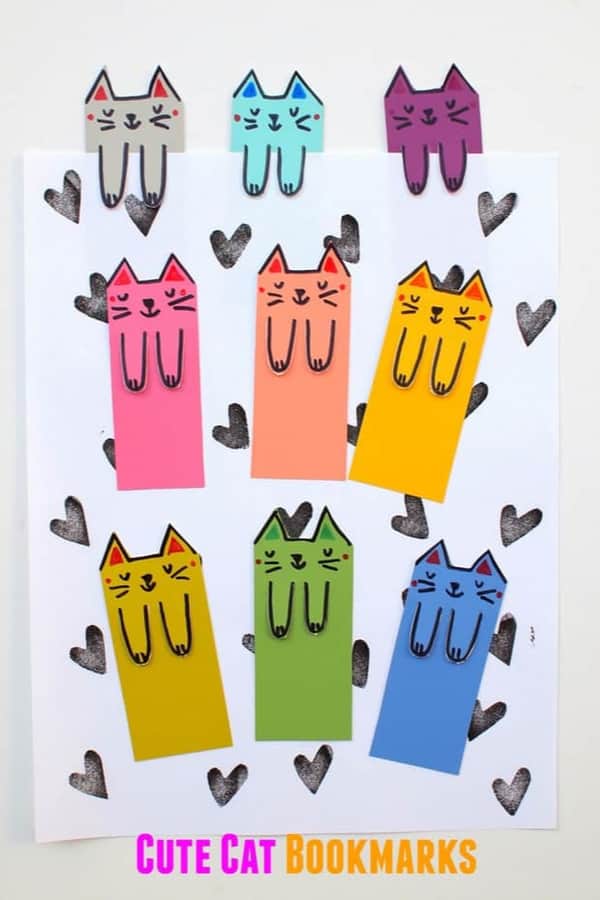 It is an excellent idea for every pet lover. Depending on your preferences, you can make a bookmark in both shapes. If you are a cat person, you should take an adequate pattern and cut the colored paper into a cat figure.
On the other hand, a dog person should use the shape of their beloved doggy. In both cases, you should add two paws on it and cut them the way that they leave one side attached to your new bookmark.
19. Diy Mermaid bookmark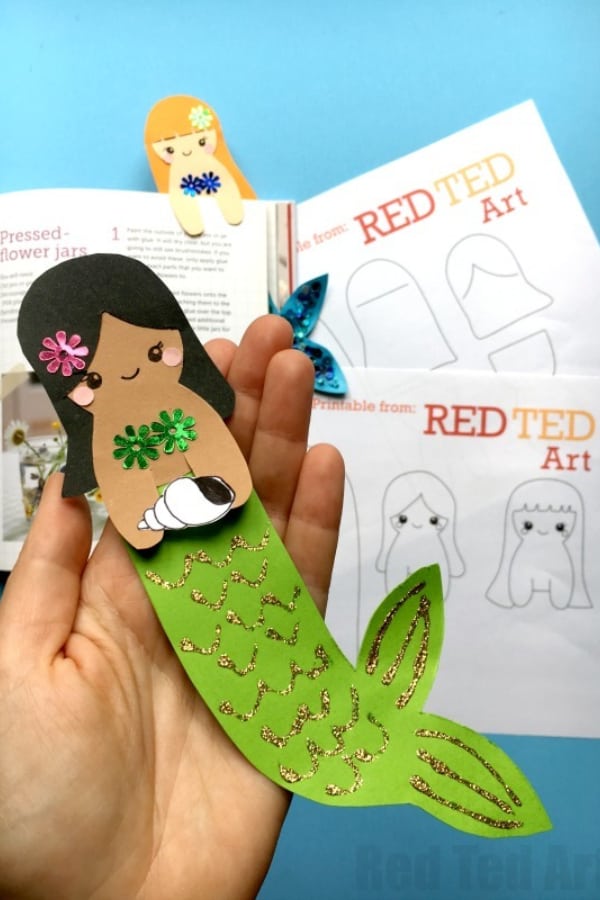 Use a piece of cardboard and cut a little mermaid. Take care to shape the back part of your new bookmark into a tail. If you are talented, you can make a bunch of tiny details of colored papers, glittery decorations, and sequins. What a beautiful gift for your little girl!
20. Diy Wild animal bookmark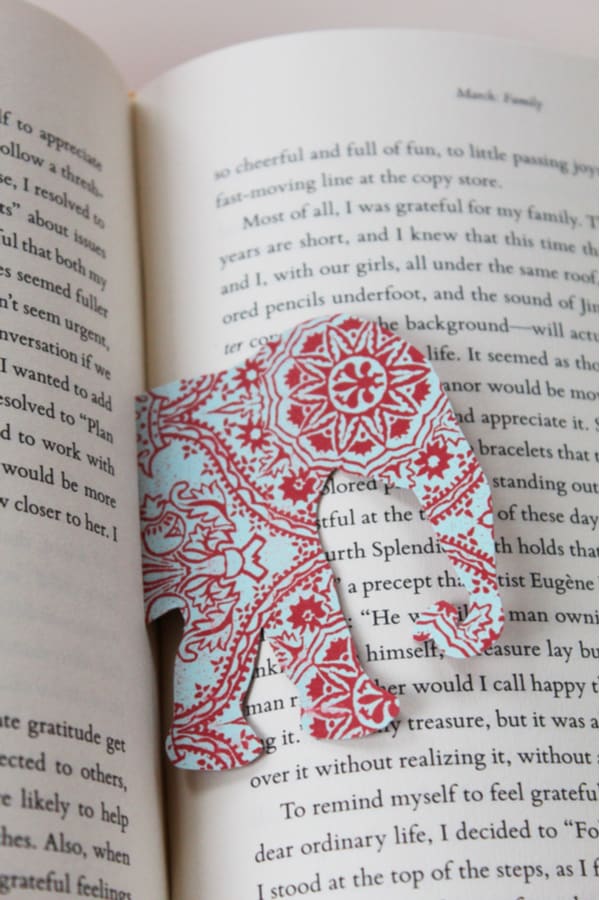 It is not complicated to make this particular bookmark. Everything you need is a pattern cardstock paper of your favorite wild animals, such as elephant, tiger, or zebra. It will be excellent if you find a piece of paper with a print of the same animal. Well done!
21. Diy Origami bookmark
If you want to make a genuinely gorgeous corner bookmark, you should learn the old Japanese technique of making origami. You can choose a shape of the heart, an animal, or a bird. Consider making origami cranes, because they will look so vibrant between pages of your book.
22. Diy Duct tape bookmark
Believe it or not, you can design some highly chic bookmarks by using duct tape. It is enough to make a basic cardstock template and create letters of the alphabet, Greek alphabet, various shapes, or numbers. It can be an excellent activity for your kids, as well.
23. Diy Book spine bookmark
Making a bookmark by using the spine of an old, badly damaged, and unusable encyclopedia or cookbook is a fantastic idea if you have any. Cut the spine of that book and attach it to a piece of ribbon. I hope you will fall in love with this literary bookmark like me.
24. Diy Bowtie bookmark
Use fabric for ribbons and tie them around large-sized paper clips. Then make a bowtie of every strip. There is also a possibility to purchase already made bowties and attach them to the paper clip. It is an easy project, but the result is mesmerizing.
25. Diy Heart-shaped bookmark
If you have a daughter, you know that girls are usually crazy about heart-shaped items. Why wouldn't you take advantage of it and make a gift for your romantic kid? You will need red or pink paper to create two hearts big enough to use them as a corner bookmark after gluing to keep them together. Cute!
26. Diy Arrow bookmark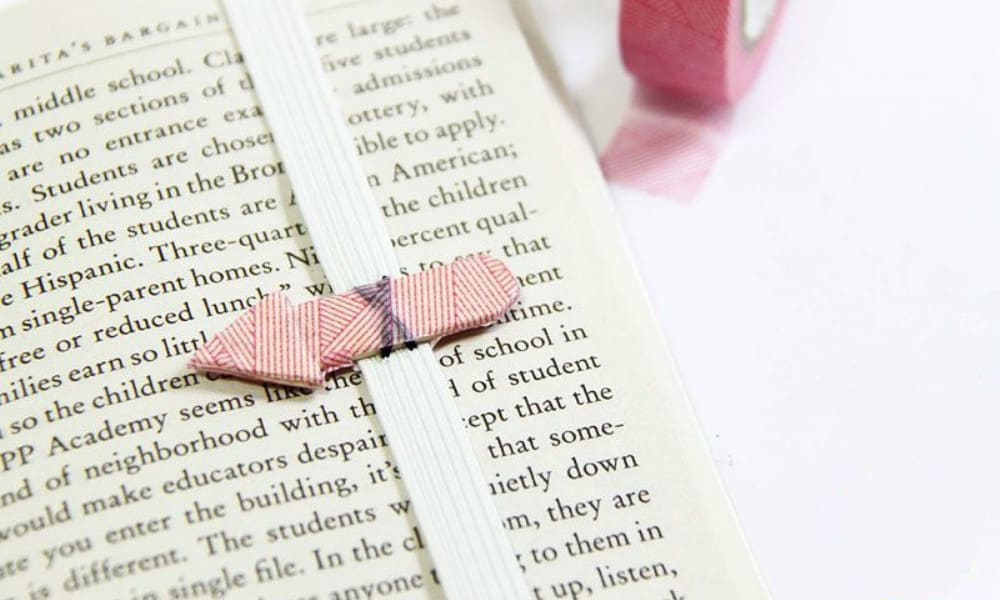 Making this type of bookmark is not a particularly hard project. Use thick cardboard or a piece of plywood, cut it into the shape of an arrow, and paint it in your favorite color. Then take an elastic band, tie both ends the way you would do with a journal wrap, and glue the arrow. Unbelievably cute, isn't it?
27. Diy Dress bookmark
You can make practically every shape and use it as a bookmark by using appropriate fabric and scissors. However, a real fashion lover will be delighted to mark the page in the book with the one shaping as a modern mini dress.
After cutting a piece of fabric in the desired pattern, sew a thread along the edges and stick it with an elastic band. Place that band around your book to secure the bookmark in place.
28. Diy Confetti-filled bookmark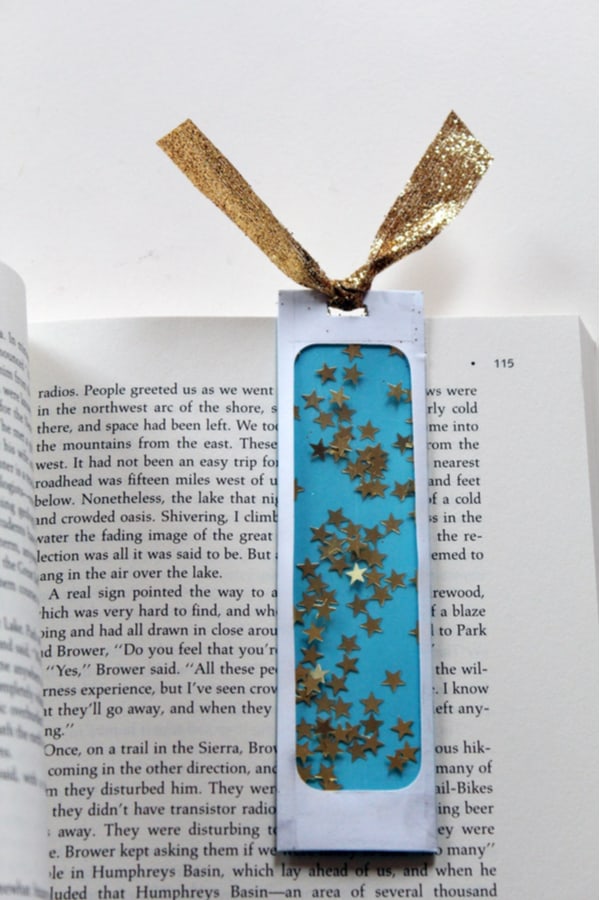 Use an ordinary business envelope with an address window to make a unique bookmark. Cut paper around that window and glue three sides on a piece of colored paper. Fill the space with shiny and glittery confetti and glue the last side in the end. It is quite cool, isn't it?
29. Diy Re-purposed calendar bookmark
The New Year is coming! It is the right moment for making this type of bookmark since it is a period of the year when we try to get rid of the previous year's calendar. Pick out the one with elegant artwork, cut it into an adequate shape, and tie a string around it.
It is everything you should do to get a real piece of art between the pages of your favorite book. Not to mention that these bookmarks are unique and elegant New Year presents for your friends, who are book lovers like you.
30. Diy Mark up bookmark
It is one of the simplest bookmarks ever. However, it is also a perfect choice for a student who prefers marking both pages and paragraphs. The additional benefit is that you can take small notes whenever you need them. Make a cardstock paper bookmark and glue little sticky notes of different colors on it.
31. Diy Watercolor bookmark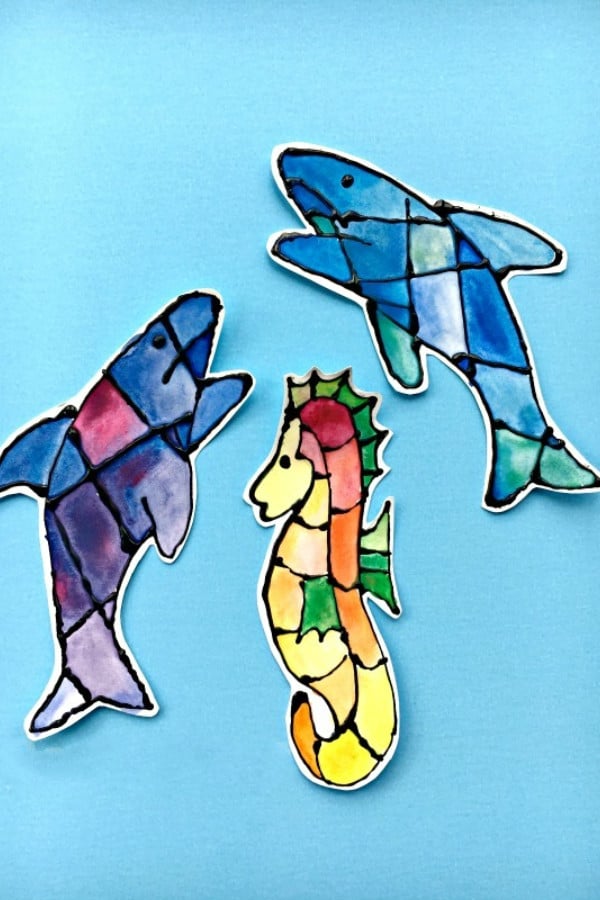 I adore watercolors and use every opportunity to make something by using this fantastic and highly inspiring technique. Why wouldn't you try to make something beautiful by yourself? Draw a template of shark, dolphin, leaf, or flower on the watercolor sketchbook and paint it in proper colors.