Almost every bookworm feels the necessity of a usable bookstand. Whether it's a tabletop, on-road journey, or kitchen cooking – the stand surely provides assistance. And it still remains difficult to find a supportive piece matching the taste.
You should start crafting the desired bookstand sitting at home. There are many DIY options online to hold or keep your targeted pages open. Start looking into the preferable methods to spend less amount towards a satisfying outcome.
You May Also Like:25 DIY Tablet Stand Projects - How To Make A Tablet Stand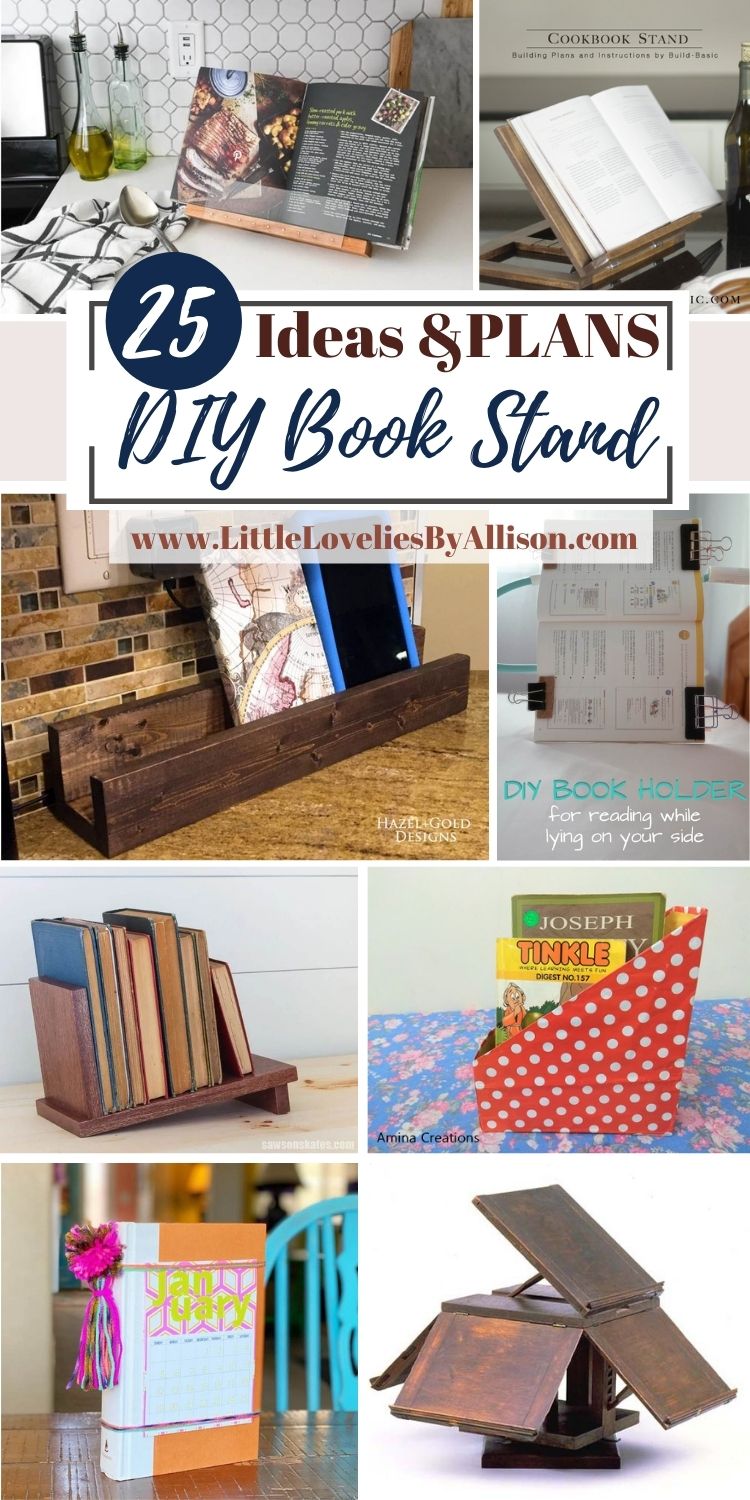 1. Multitask Book Stand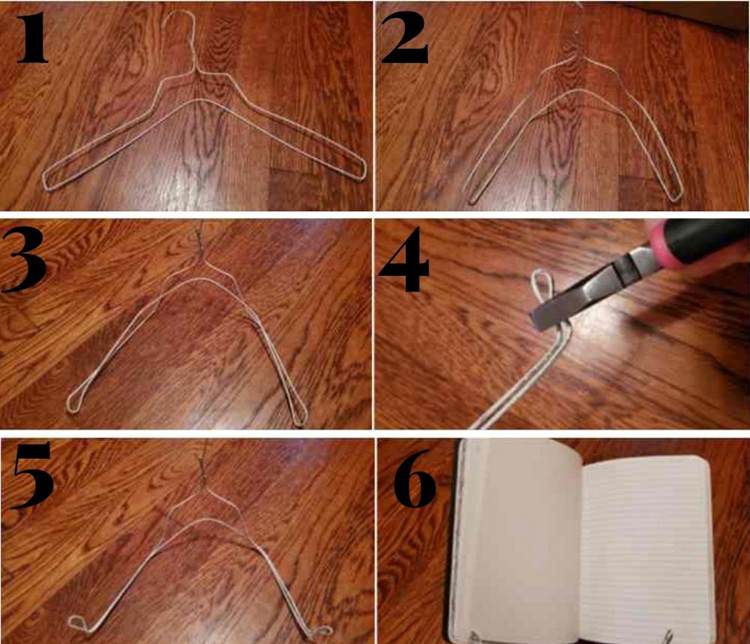 Propping the book anywhere often turns into a nightmare for many. Start performing your task while keeping the open against a supporting platform.
The simplest hack consists of two household ingredients – wire hangers & pliers. Execute all the six steps mentioned in the explaining yet short sentences.
2. Calendar Book Stand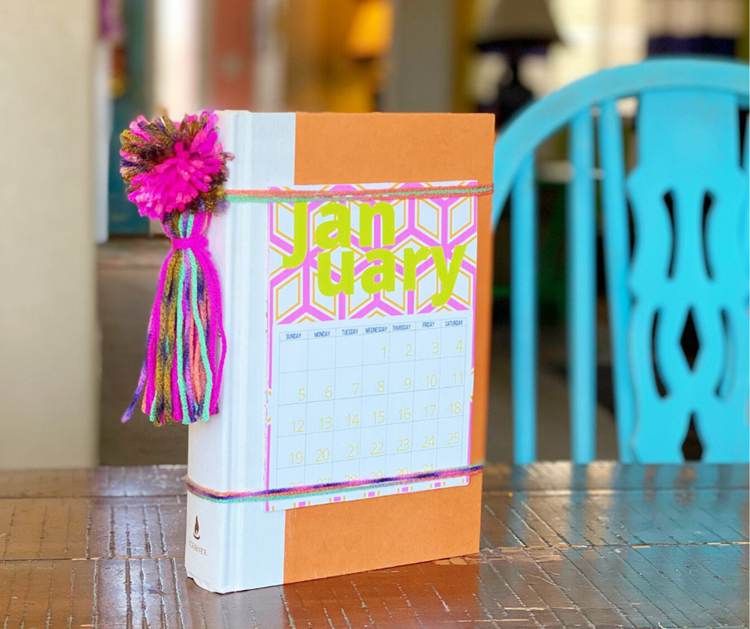 It's more like a decorative bookstand rather than a standard supporting platform. But you obviously don't mind sparing spaces on a colorful calendar.
You're to download the printable calendar template from the intended webpage. Connecting the individual page on any book will perform the trick.
3. Ice Cream Stick Bookstand
Better start gathering all your leftover ice-cream sticks to make a stand. The project seems pretty simple, absolute fun & free from investment.
Check the video closely to determine the stick arrangements depicted onscreen. Attaching the pieces with glue immediately preps the stand.
4. Tabletop Book Rack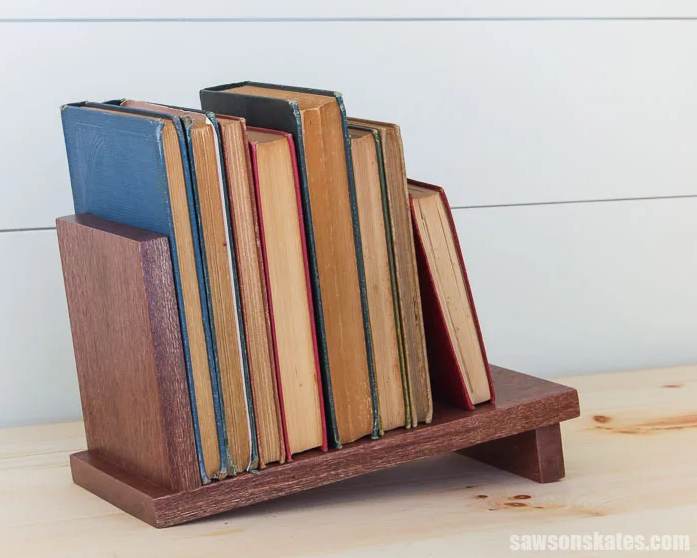 Organize all your frequently used books right on the tabletop without wasting space. It's simple woodwork, requiring no special expertise or tools on the assembly.
Three different pieces of polished wood should suffice a stable structure. Of course, absolute detailing of the implementation will cost you time on the article.
5. Simple Pipe Book Stand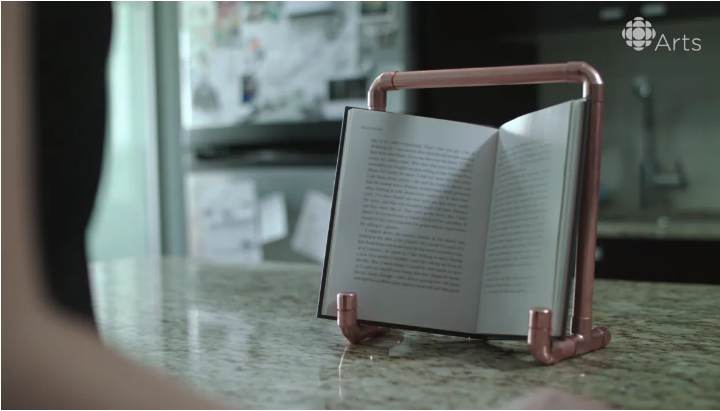 Using some copper pipes can deliver a stunning piece of art for holding the book. It's indeed a masterpiece to support any bookworms with favorite pages.
You better go through the integrated video to access the written segment. However, it's incredibly simple, requiring hollow pipes with lemon juice & salt blend.
6. Layered Bookstand Rack
Let your kid understand the value of organized living through a simple attachment. It features a reliable method without any loose glued connectivity.
The rack consists of several layers of shelves to hold certain books. Apart from the stretched details on words, you'll get to follow the video integration.
7. Bedside Book Holder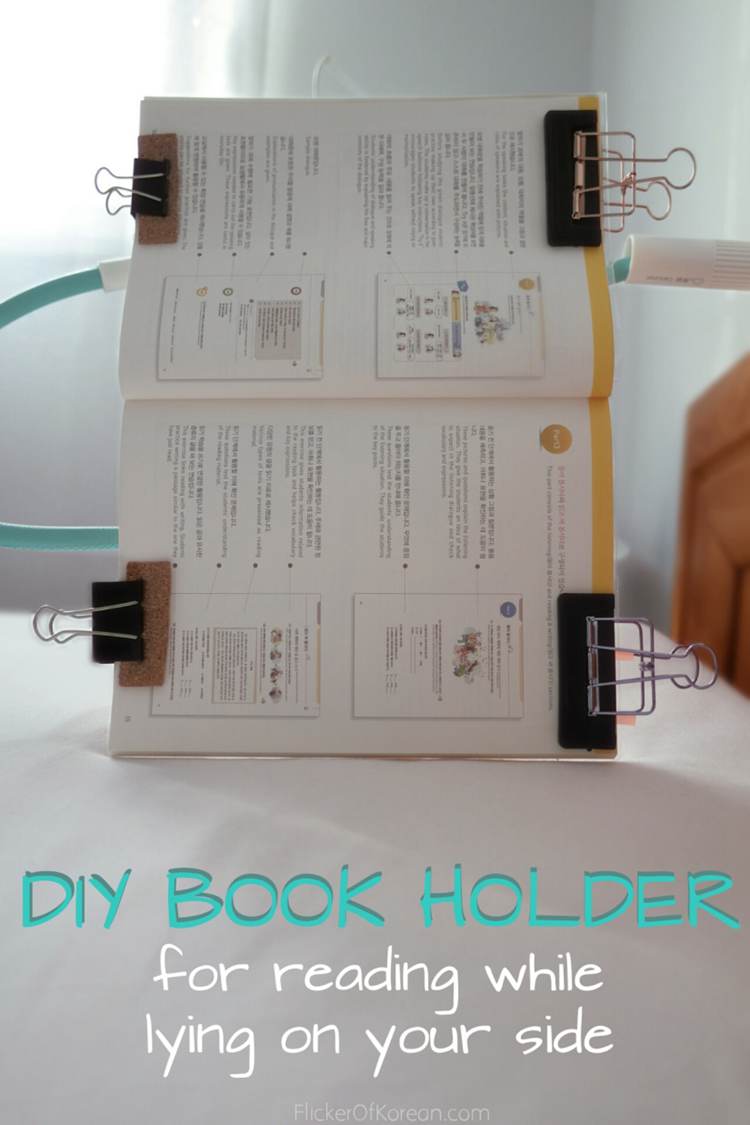 Lying on one physical side right on the bed is one way to go with reading. And a suitable stand can heal your suffering from prolonged consistency in one position.
You'll need paper clips or binder clips against four protective elements with two rulers. The details should justify the overall clarification of the intended project.
8. Cheap Book Stand
Take your time to craft a versatile bookstand out of cheap yet useful timber. And the detailed video guidelines continue with commentary for a complete explanation.
Orientation, measurement, marking, cutting, sanding & joint cover the task. The compact outcome remains pretty satisfactory without occupying precious space.
9. Homemade Book Stand
Construct a top-quality cookbook stand to keep your prepping session occupied. The project appears somewhat complex with the requirement of mechanical tools.
You'll have to connect the shaped wooden pieces to one another using glue. Supporting words with associated images should help you to catch the implementation.
10. Free Hanger Bookstand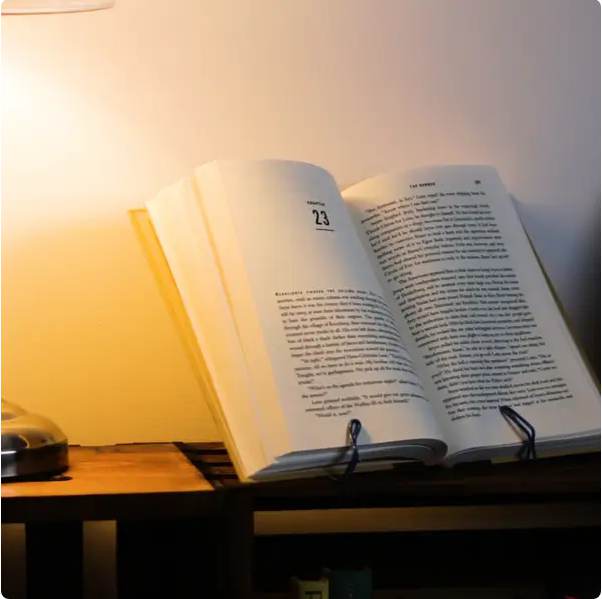 Again, wire coat hanger stands to craft the stand in a different way. An eight-step execution will let you establish a $0 book holder in no time.
There's no word on the introduction or other detailing except for its individual step. Integrated pics with certain videos should commend the design.
11. Cereal Box Organizer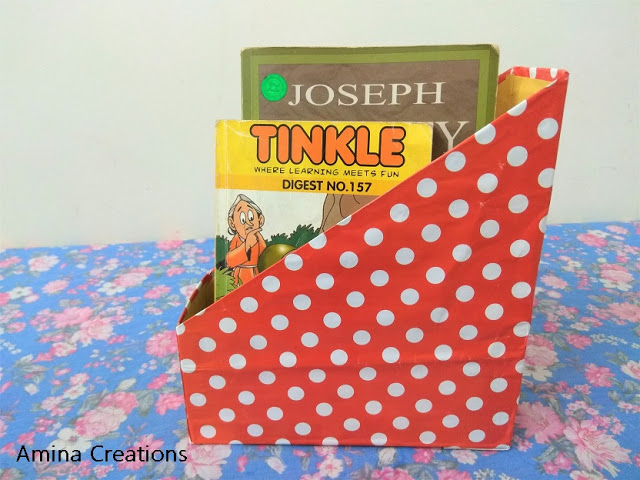 Skip the standard hanger design for a definite storage facility for your books. It explicitly requires a suitably sized cereal box with wrapping paper & an A4 sheet.
The details continue with pointed steps to prep the idealized design. And you better start watching the integrated video to enjoy a direct implementation.
12. Low-Profile Holding Platform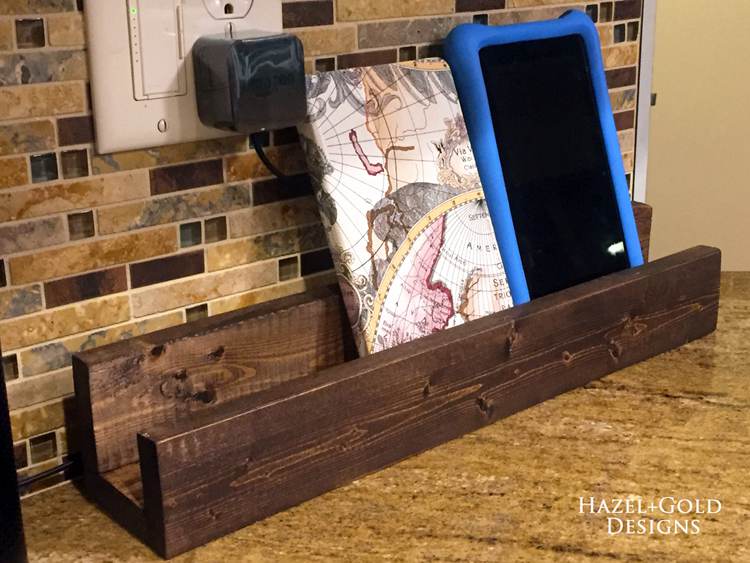 Start crafting a deliberate bookstand like a pro using some leftover pinewood pieces. The design utilizes dowel bars to apprehend individual units in one assembly.
Every item necessary to complete the project comes in an immediate listing. The implementation remains simple with the drilled dowel holes in its base & sided rails.
13. Wooden Cookbook Stand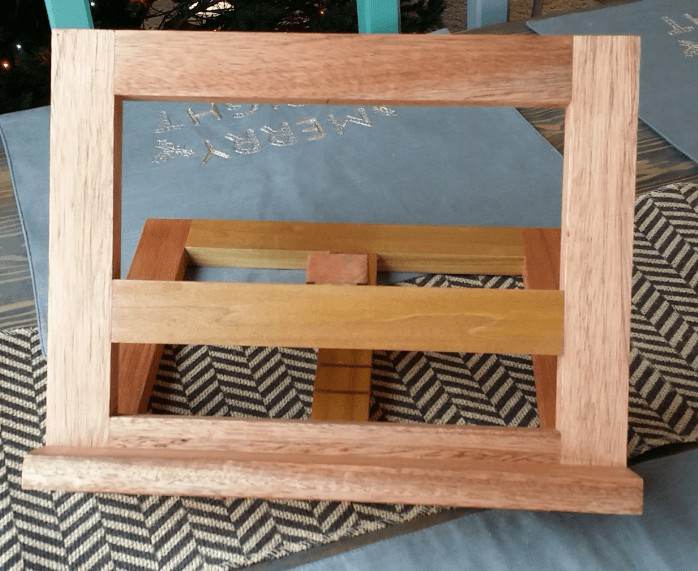 Another simple wooden assembly gets to hold your cookbook in the kitchen. But the design appears somewhat different from the standard glued stand.
The entire article features a complete explanation to allow the stand to perform. Descriptive words with standstill pics should simplify the project.
14. Geometric Book Stand
The idea resembles complete distinction from any other available online. Its geometric shape requires certain skills to handcraft your simple wire hanger.
The integrated video reveals the hack of crafting such a stunning bookstand. Following the guides to every extent should let you shape the design with simplicity.
15. Book Holding Plate Stand
Whether it's a decorative showpiece or any cookbook, let the frame support the inclination. The structure consists of a jointed base out of steady materials.
The time-lapse presentation remains self-explanatory with no viable complexity. And you'll have to spend considerable time on its assembly & proper coloring.
16. Waste Cardboard Stand
Convert wasteful to useful with a stunning beauty for the tabletop organization. The video utilizes some waste cardboard pieces to craft the holding or storage stand.
For the obvious part, you don't even need to spend anything on the project. Onscreen preparation reveals the simple yet decorative transformation of the box.
17. Cardboard/Buchständer Stand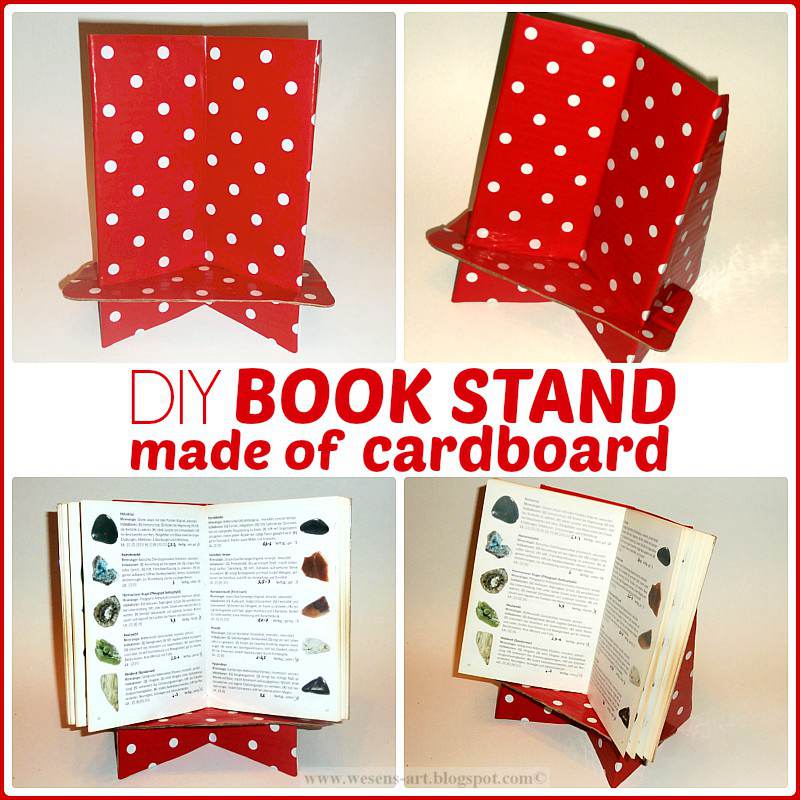 Once again, carboard stands to hold your favorite book with a fantastic outlook. The process remains incredibly simple, letting almost everyone check.
Attaching colorful papers to the shaped cardboard will prep the stand. Of course, you need to execute the slight commands to cut the board in its intended shape.
18. Dad Day Bookstand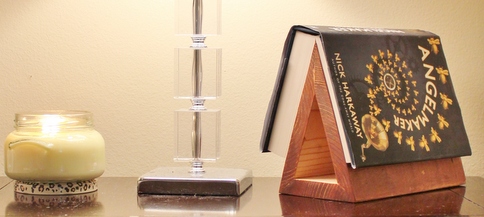 Surprise your beloved dad with an old-school yet highly satisfying bookstand. The idea focuses on keeping track of book pages without looking inside the whole book.
It completely consists of three different pieces of well-conditioned wood. Attaching the pieces to assemble a triangular shape will accomplish the objectives at once.
19. Dual-Side Bookstand
Facing trouble with the wired hanger bookstand regarding heavier books? Well, you better switch to establish a multi-functional stand to hold several books.
Despite the idea sounds complex, implementation remains unbelievably simple. You'll have to connect one spacious base to another perpendicular piece.
20. Triangular Holding Stand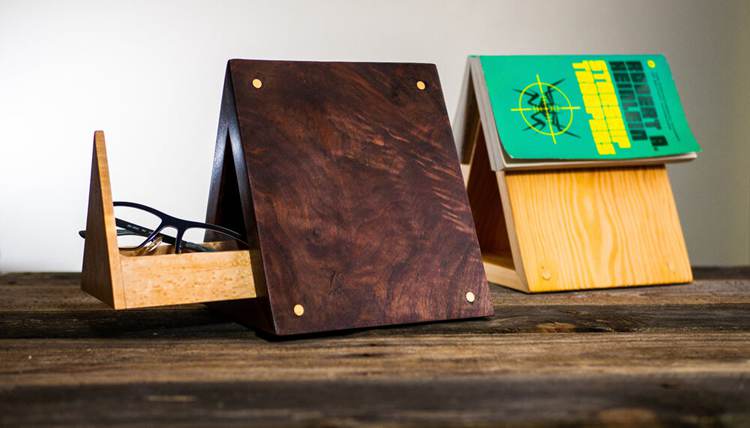 The idea seems more like a sophisticated upgrade of the Father's Day bookstand. It's indeed an intermediate project with a notable woodworking gift value.
Absolutely detailed description lets you catch every point on its implementation. Even it concerns a video depiction to keep you occupied with the project.
21. Complete Bookstand Frame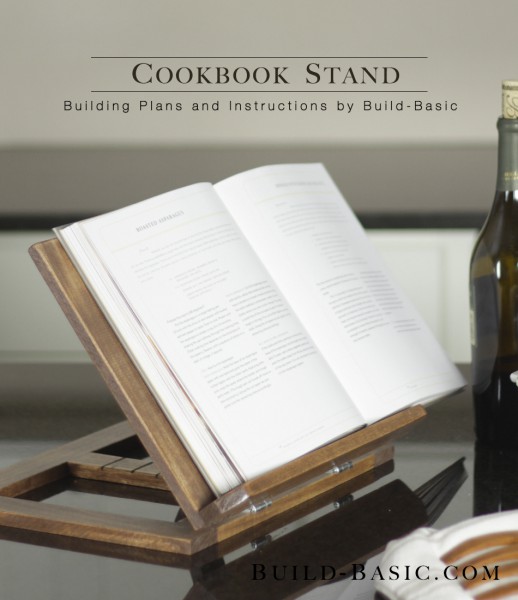 It's another modification of a classic wooden cookbook for kitchen uses. But also, the decorative piece can help you to hold favorite books almost anywhere.
Spending $11 on the materials, you ought to require an hour to finish the assembly. A total of fourteen steps cover every integrating point with clarity.
22. Waste Paper Bookstand
Recycle your waste book pages or newspaper to craft a dependable bookstand. The video tutorial explicitly repurposes the old pages using a simple glue attachment.
You're to turn every single page into a roll, letting you achieve the supports. Start connecting the rolls to one another, shown in the stepwise onscreen depiction.
23. Foldable Book Stand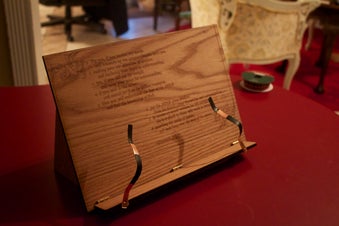 Trying a foldable stand sounds stimulating, fun & challenging from different aspects. But it requires a slight skillful approach with dedication to craft a flexible combo.
Following the introduction, you'll get to learn the necessary materials & tools. Six explained steps are likely to suffice your effort, featuring associated illustrations.
24. Adjustable Tabletop Rack
Keep your essential books close to the hand right on the table surface. The video appears one continuous presentation of pictures with explanations.
You'll have to look closely to understand the commands ahead of its idealization. In fact, it features certain adjustments to cope with the situation in no time.
25. Thomas Jefferson Bookstand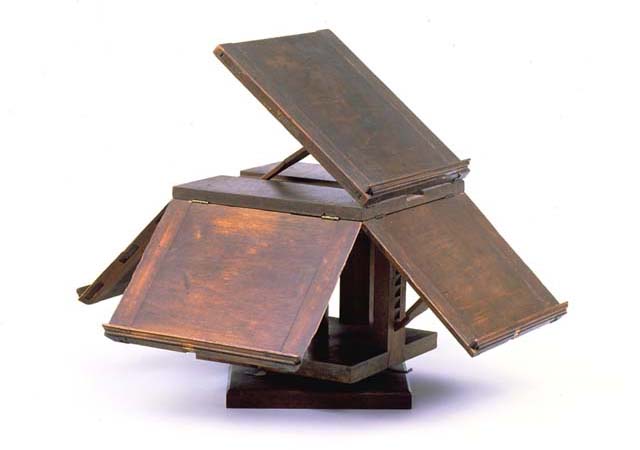 Creativity shouldn't remain confined to certain designs on a DIY bookstand. You better utilize some woodworking skills to craft the Thomas Jefferson antique stand.
Thanks to the available template, you don't have to figure out the design. And a good number of images with supporting details suffice the actual implementation.
Conclusion
The difference keeps going with an individual option, allowing you to choose from a wide range. You should think of a perfect bookstand for your needs. And then, everything will become pretty simple to judge on the same scale.