Tired of the feeling hot under the covers or the sweltering that accompanies nights in the summer? Then maybe it's time you got your DIY bed fan or bed jet. If you're having a hard time finding what you want at the store, you can make your personalized bed fan using fewer supplies.
You'll need a basic knowledge of electronics but most of the projects I'll be showing you are easy to work through. If you've just about had enough of cranky nights, a slightly damp sheet, and an itchy body nightmare, then these projects will make you very happy. We all agree that sleep time should be relaxing and something to look forward to and not something to dread.
1. Do It Yourself Bed Fan
Design your cooling bed fan. If you want a fan but are not sure how to make one for yourself. Watch this straightforward project to learn the know-how. Though this project is simple to replicate, be sure you're comfortable with the space it takes up and not have to deal with another inconvenience.
2. Adjustable Bed Fan Under $150
If you have an adjustable bed and want to build a bed fan to go along with it, then attempt this project. When it's completed, you'll have a bed fan that's both functional and inexpensive. Say goodbye to hot feet, tossing and turning all night, and the unbearable discomfort if you go through night sweats.
3. Homemade Bed Jet
This project is simple, innovative, and awesome because it can cool your bed from beneath, but you can also detach the vent hose and hold it over certain parts of your body when needed. You may also position it above your bed.
4. Electricity Saving DC Fan
Turn your DC table top fan into a more exciting pedestal fan. You'll love this if you've been hunting for a way to cut down electricity costs and still be able to stay above the heat menace. You might need to be a little bit of an expert though because there's a lot of disassembling and assembling again. But are the rewards worth it! (Think great air output and cooler summer nights).
5. DIY Homemade Bed Cooling Fan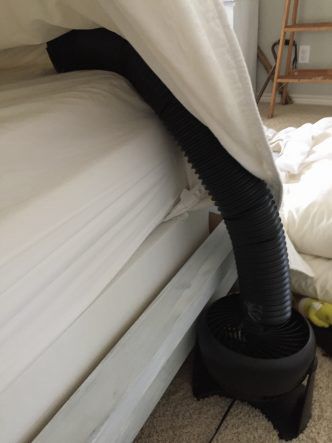 Here's a project that gives lots of details of what you need to know about owning and operating a homemade bed fan. If you're not so keen on auditory or video tutorials, this step-by-step DIY project is for you. I especially like the fact that it breaks down all the components and gives you more options to choose from. Mysonsdad
6. Mini Bed Fan DIY
This project is super fun but you may only get the most out of it if you're already the electrical sort Due to its flexibility and uniquely small size, it can be moved about and also held in the hand to provide maximum comfort. You could even take it about with you and attach it to other surfaces to provide cool air for you as go about your daily routine. This may not be very effective in cooling the whole room, though.
7 DIY Bladeless Fan
Make your very own bladeless fan with this DIY project. If you're not comfortable with the dirt and grime that gathers on the blades of your fan, you can opt for this project. The best part Is that when you're done, you have a fan that's both bladeless and silent with a strong air output. To design this, you'll need a soldering iron, PC fan, On and Off switch, and a few other inexpensive supplies. It's smooth, silent, and rotates as well thereby cooling not just you but the room as well.
8. Mattress Cooler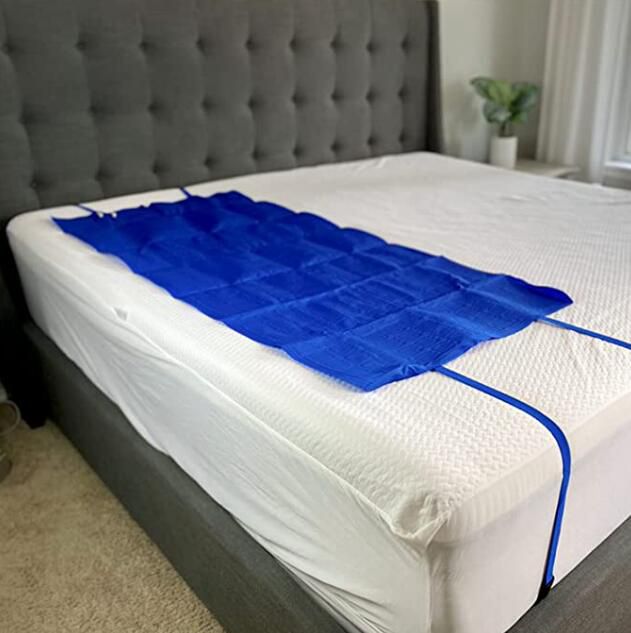 Stay on top of night sweats and blazing heat with this amazing Amazon mattress cooling pad. It's easy to use, comfortable, and gives chilly air to make your nights more enjoyable as well. Join many other satisfied customers who have gotten value for their money and are enjoying more refreshing nights. Amazon
9. Bed Fan Hack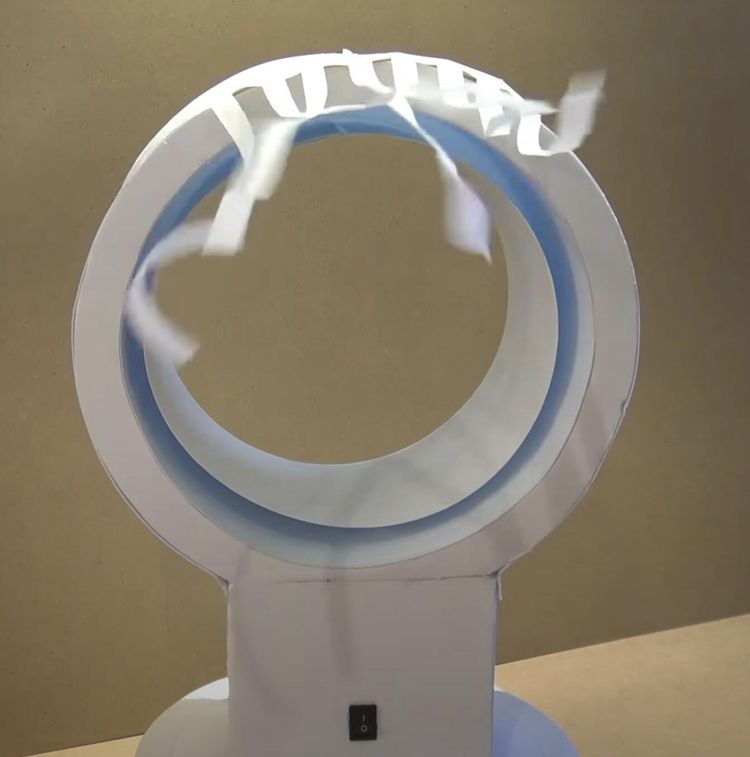 Are you having trouble assembling your own bed fan? Or you're not ready to buy yours yet but would still like to know a way to deal with the heat? No problem. This hack was designed with you in mind. All you'll need to achieve this is a box fan, clothespins (the spring kind), glue, a chair, and a bed sheet. Try it out! Heads up though, this provides more centralized cooling and would require you to be comfortable sleeping under a 'cloud'. But it's really great for keeping the heat at bay if you can manage it. Instructables
10. Homemade Bed Fan
This DIY project didn't turn out exactly how the creator wanted it but you can look through it to learn a thing or two before embarking on your own project. You may also try out the bed fan she opted for instead or at least learn how NOT to build a bed fan. Either way, it's a win against the heat for you. laurenandlloyd
Conclusion
As I wrap this up, I can't help but be curious about how frustrated the first person who founded the bed fan idea must have been over their heat situation. Well today, there are dozens of models and types to choose from. If you don't want something conspicuous, you can make a mini fan and still have all the cool air you need.
Now that you have all these exciting bed fan projects to try out, I bet the summer nights no longer seem so daunting and you'd actually be able to look forward to your sleep time again. Remember that most of these projects are electrical, therefore before you begin safety measures have to be put in place.