Do you love ballet? Do you want to have your own space to practice at home or in a studio? You can make your own ballet barre with some simple materials and tools that you should probably have.
In this article, we have included 25 DIY Ballet Barre projects that would be of interest to you. The making process of most of them is pretty much easy to follow. Ready to build? Let's begin!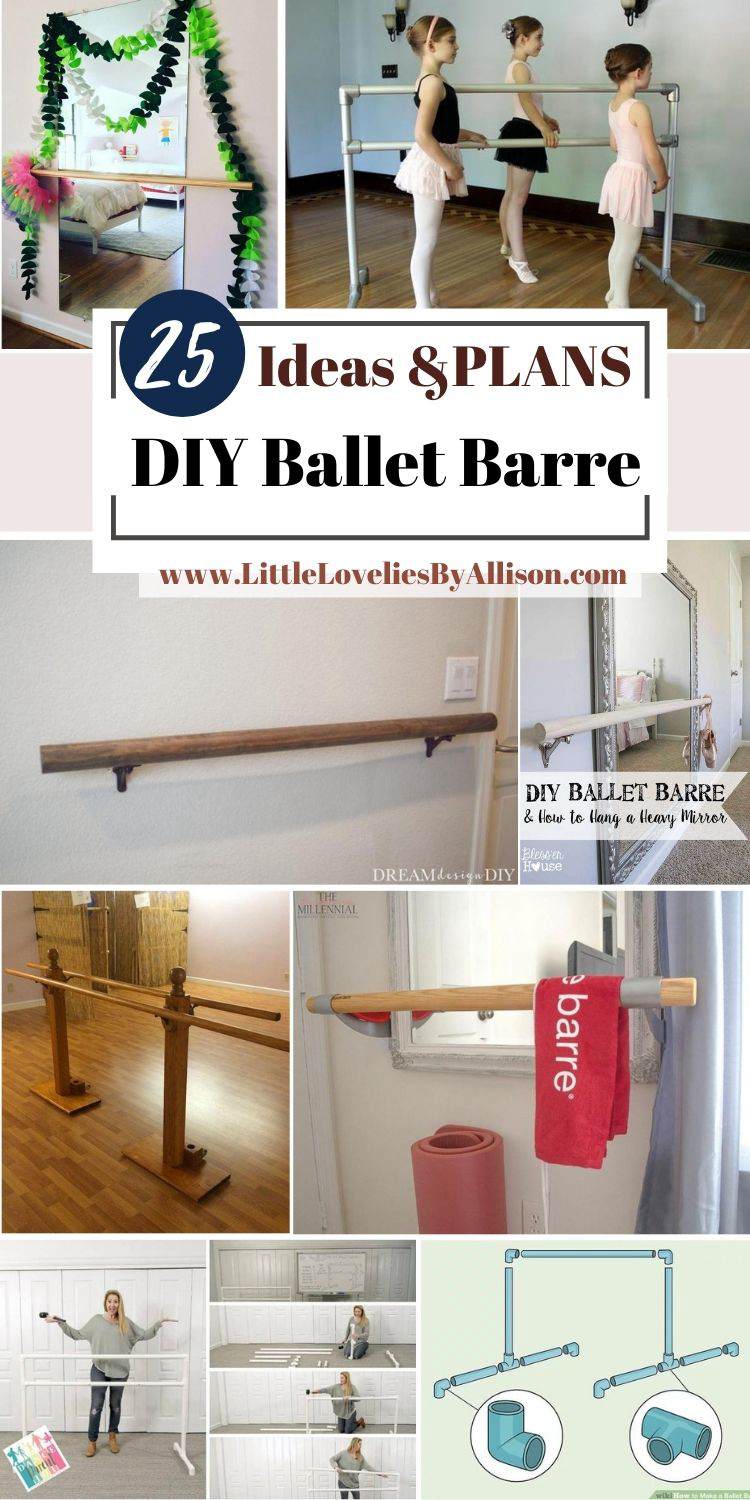 1. How To Make A DIY Ballet Barre
Do you need a ballet barre at home for use for personal practice? Something really sturdy enough for you? Then try out this Wooden barre with a wooden dowel. You can implore the help of anyone to assist you here, otherwise, it's still basic enough to handle all by yourself.
2. DIY Ballet Barre
With this basic video, you'll learn how to make a belly bar using PVC pipes. You don't have to go the extreme way of running down your wallets or breaking the bank. Just with the detailed steps, you can achieve it.
3. Easy DIY Ballet Barre
You can get this ballet barre installed for your newfound exercise. So here's an easy way to mount a ballet barre at home or for your business. Using commonly available parts this can be done within a given timeframe.
4. How To Make A Ballet Barre
Allow this video to walk you through how you can make a ballet barre for your admirable ballerinas right there in your home. Using galvanized piping and connectors, and spray paint you can have your portable barre.
5. Easy DIY Ballet Barre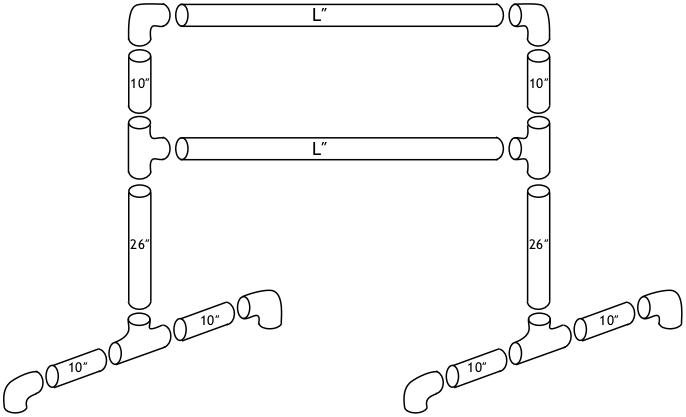 Right here is how to make your own portable barre in under two hours and at a low cost using the 10 easy steps provided. First, you need to determine how long you want the usable part of the barre to be. Get your PVC pipes alongside the connectors and cut them to size. Then assemble.
6. DIY Wall Mounted Ballet Barre
The height to hang a ballet barre varies based on the height of the person using the barre. My suggestion is to install it at the height that feels most comfortable to you that fits with your specific exercise routine. The tools and supplies needed are as follows; Chop saw or miter saw, Drill, Screwdriver, Stud finder, Wood dowel (2" x 48" long), Wood stain, 220 grit sandpaper, 2 – handrail brackets.
7. DIY Freestanding Ballet Barre
DIY Ballet Barre Ideas
You too can have this extraordinary barre which can easily be disassembled for storage. These simple steps have been brought together to help you replicate this exact project. You will get all the pipe fittings, and pipe cut to the exact length needed to build your own freestanding ballet barre.
8. Simple Ballet Barre DIY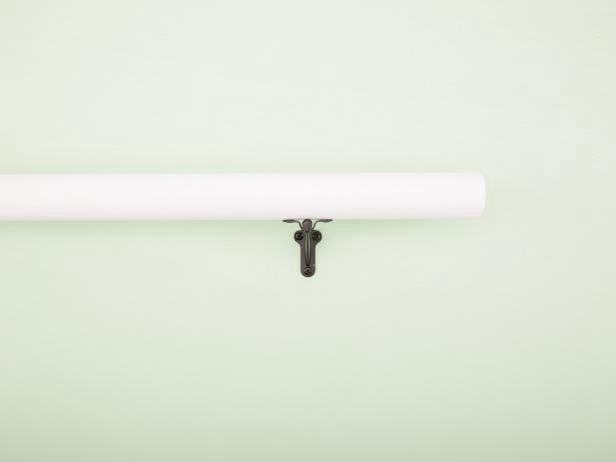 Having an instrument at home where you can Bend, squat, kick, and dip is a great idea for a ballerina and with these materials, they're no limits. 4' wooden dowel, drill, 2 handrail brackets, screws, pencil, drill bit, tape measure, paint, paintbrush.
9. Double Metal Ballet Barre DIY
Searching for a freestanding barre at a low cost? Seek no further we're here to meet your daily needs. This barre is cost-friendly. Get tutored, get building, get practicing on your barre. You'll come back to drop a thank you message.
10. How To Make A Ballet Barre In 30 Minutes
Want to make an easy barre mounted against the wall within thirty minutes? Yes, within thirty minutes you're going to definitely achieve this following this simple laid down tutorial in this video.
Get your tools and supplies in place. Measure and mark the wall for studs and brackets. Pre-drill holes at marks, install, and level brackets. Center rail on brackets, mark bracket holes on the bottom of the rail. Pre-drill bracket holes at marked location on rails. Attach the rail to bracket and sand.
11. Homemade Ballet Barre
The materials used for this project are not secrets, they're provided for your exploration. So go to the store and purchase the materials. Get the right dimensions, get building and enjoy.
12. Portable Ballet Barre
Practically PVC pipes are dominant for any DIY project. You'll be using them to make yourself a barre. So enjoy this fun and easy DIY for a portable ballet barre you can use at home anytime.
13. DIY Ballet Barre
This incredible design "hinges" upon easy dismantling which makes it easy for mobility. The barre is made of wood cut into the right size. This won't break your wallet as compared to buying a new barre. So you can DIY it anytime.
14. How To Make A Ballet Barre
Using these supplies; 1.6" diameter PVC, 68.625" metal bar, 2 corner PVC pieces, 2 T PVC pieces. Prep the metal bar, cut your PVC pieces and assemble the parts. Add the bat and paint to your desired color.
15. How To Build A Ballet Barre
If you love balls, then you'd definitely want to have your own practice at any time at home. So here's how to make an incredible ballet barre mounted against the wall or a freestanding barre-based on your preference. Make your own ballet barre with some simple materials and construction.
16. DIY Portable Toddler Ballet Barre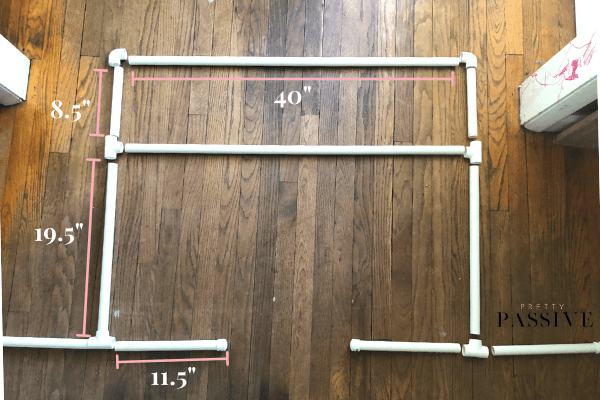 This PVC project makes this barre the simplest little setup, it is way easier than you can imagine. Two 10′ ¾″ PVC pipes, two ¾″ 90-degree elbows, four ¾″ tee fittings, four ¾″ knobs.
17. DIY Low Budget Ballet Barre
It's super easy to mount this ballet barre on the wall. It's inexpensive and can be done by even a teenager. If the steps are followed keenly then there are no excuses as to why you won't achieve it. Woodwork will do perfectly just fine. Explore the video and voila!
18. How To Make A Cheap Ballet Barre
Ballet is a pretty and grand form of exercise, it helps flex your muscles and keeps you fit. So if you love to have your ballet classes at home, you can try this freestanding barre right where you are and you can thank me later.
19. Do It Yourself Ballet Barre For Girls
I mean, you don't need to love dance or ballet before you can make a barre. You can make this for your kids, siblings, or your friends and they'd love you forever because every ballerina understands the importance of a barre at home.
20. How To Make A Ballet Barre
I won't advise anyone to spend so much on buying a barre when just anyone can build a simple barre for themselves. Yes, and this is what I'm going to show you in the video provided. It is inexpensive to DIY one and it can be ready within a few hours.
21. How To Build A PVC Ballet Barre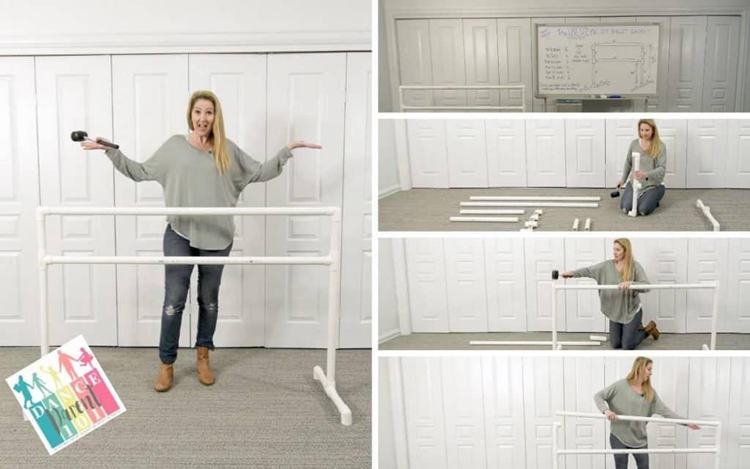 Working with PVC pipes has proved to aid many DIYs and this is not an exemption. To make a sturdy DIY Ballet barre you need 20 feet of C-PVC pipe, a hack saw or pipe cutter, pipe fittings – 6 elbows and 4 tees, a measuring tape, and plumbers cement.
22. DIY Ballet Barre
It's fascinating to have this unique barre set up in your home. The location is what makes this more fun and interesting as it is just by your mirror. So while having your ballet practice you can have a peek at the beauty you're growing into. Lol. Just try this DIY and you'd love it.
23. DIY Ballet Barre And How To Hang A Heavy Mirror
Mounting this barre against the wall in front of your mirror is one of the coolest placements you or your kid would love. You would also learn how to place your large mirror on the wall. So two DIY in one simple article for you.
24. Simple DIY Ballet Barre
You don't need anyone to set up this barre for the ballerina in your home. This project is simple and budget-friendly. No need to go overboard on the cash flow. With the basic steps here you can get this done within a few hours.
25. DIY Ballet Barre Under $100
You will need a Wooden dowel alongside PVC connectors and other materials listed in the video. Allow this video to tutor you with a simple step-by-step guide on how you can acquire your ballet barre.
Conclusion
Bend, squat, kick and dip…as long as you can do all that you have space to install a ballet barre in your home. If you don't have a home gym you can put it in a bedroom, office, or in the laundry room and have it double as a way to hang clothes (if you please). You're always welcome.