Make a bait tank to keep your live fish safe and secure! The bait tank makes it easy for you to take good care of the fish; feed them well, and easily remove the dirty water to replace it with filtered water. Through this, the fish will grow healthier.
If you have ever wanted to make a DIY bait tank, you are in the right place. Below are 20 different ways you can build a bait tank with minimal cost.
1. DIY Live Homemade Bait Tank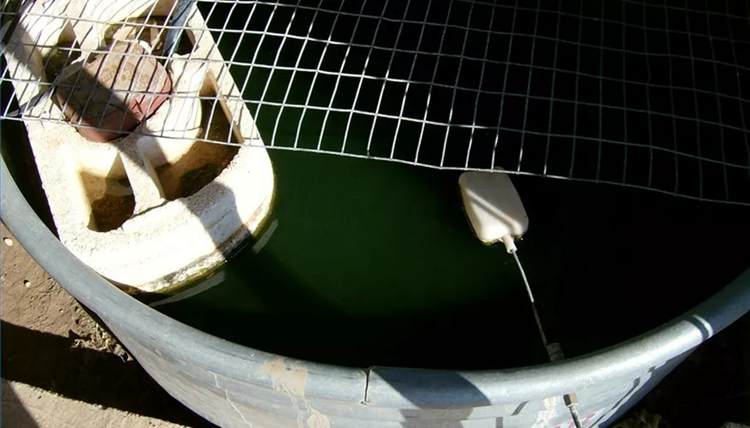 What have you heard about minnows bait? That they are excellent fish bait that helps you catch as many fish as possible? Precisely what they are. That is why they are worth hundreds of dollars in the store.
So, to have this fantastic fishing tool at a lesser cost, you need to peruse this live homemade bait tank. Here are what you will need for the bait; Tank, non-chlorinated water, aerator, water plants, lay pot, minnows, and feed. Fill the tank with non-chlorinated water ( you can use healthy water as long as the well doesn't have a water softener).
2. DIY Live Bait Tank
Here is a  guide to a DIY live bait tank for a Stacer Rampage; it can also be used as a casting platform. The materials and tools required for this include hammered drill, Philips and flathead screwdriver, stainless steel hose clamps, long screws, bilge pump, elbow joiner, philmac tank outlet, nuts, and washers. It is straightforward to set up once you understand the techniques behind it.
3. DIY Bait Tank
You need three components to be in place for this bait tank to work; a bucket filter, a 100-gallon livestock tank, and a 560 gallon per hour pond pump. Connect the pump and place it in the water tank. It will pump water from the water tank to the bucket filter. The water rises through a series of filtration and comes out through the pipe connected to the bucket as filtered water.
4. DIY Low Budget Bait Tank
The filtration system of this low-budget bait tank is fantastic, although it was low budget. Connect a small tank with the main tank using a pipe. Filtration of the bait water tanks is placed between the two tanks. Once you fill the main rank with water, the water level of both tanks rises.
5. Easy DIY Live Bait Tank
A cooler is perfect for a live bait tank because it is insulated, and you will not need to be changing the water all the time. The first step you need to take to set this live bait tank is to gather the materials required. The materials required include a 48-quart cooler, bungee cords, furniture dolly, two bubble boxes, 4 'D' batteries, drywall screws, wires, PVC pipes, and a milk crate.
6. How To Build A Live Bait Well
All you need for this live bait include a 30L drum, 19mm pipe, skin fitting, 500 gallons per hour bilge pump, adjustable Attwood aerator, waterproof plug, stainless steel jubilee clips, and 18mm drain bung. Once you have all these materials, all you have to do is set them up, and you're good to go.  Check the link below for the full tutorial.
7. Homemade Live Bait Well
If you've been looking for a way to make a live bait tank by yourself, this video will be everything you're looking for.  A live bait tank is essential for fishing. It would be best to have a 30-gallon container, 20 gallons, live well pump, adhesive ( sealant will work well too), and a drill. Once you have all these supplies, you're halfway there.
8. DIY Bait Tank For Kayak
You need a Rubbermaid brute 10 gallon and  Attwood Livewell kit for this bait tank. The bait tank is built for a kayak. Therefore you need a battery to power the bait tank on it. It would be best if you have a Noqua battery or any other battery you can find. Aside from the battery, other things you need include a drain plug, switch, and hatch.
9. Homemade Portable Bait Tank - DIY
This portable bait tank is made from an old cooler, oxygen pump, drill, wood cork, and a hose pipe. Drill a small hole on the cooler and for the hose through it. Place the oxygen pump into the cooler and assemble other parts.
10. How To Make A Cheap Professional Bait Tank
Here is what you need to make this cheap bait tank. A 20-gallon cylinder drum with lid, bulkhead for tap intake and outlet, low profile strainer, PVC male connector, flexible hose or PVC pipe, drill, cup drill bit, adjustable wrench, and a heat source. A hairdryer is advisable here because it works faster and is safer.
11. How To Build A Custom Bait Tank
Turn your garbage can into a 42-gallon bait tank.  It would help if you had a drill to make holes in the garbage can. The holes will be for the drainage pipe, water intake pipe, and overflow pipe. All these are the parts of the water tank that makes it efficient.
After drilling all the holes, assemble each tube on the right side of the tank. For stability, you need a plate to screw to the bottom of the can.
12. 100 Gallon Bait Tank DIY
This 100-gallon bait tank is very exceptional; the size and the materials used in making it. The materials include a 100-gallon livestock water tank, a homemade filter, and a water pump (within table and outlet pipe). The homemade filter is made from a ¾" PVC pipe.
13. How To Make A Floating Live Bait Bucket
Here is how to make a simple live bait bucket. Very efficient and easy to carry around. The materials required are two pool noodles, a bucket( anyone with an outer edge on top), some ropes, a drill, and a sander. Use the pool noodles to surround the bucket just below the outer edge and secure it in place with string.
14. Homemade Bait Tank DIY
To keep the water in a bait tank for long, there must be a way of maintaining the oxygen level. In this tutorial, an air pump is used to keep the water oxygenated. You include a two-in-one water pump; the water pump will work as a filter. Get a water tank and some other materials.
15. DIY Bait Tank
See here how to make this Homemade bait tank! It is made from a 60-gallon drum. Cut the drum down to 40 gallons and attach an acrylic sheet to it to cover the top. Connect the wires for the pump. Then, drill two holes on each side of the drum for the handle. Get two short ropes out through the holes and secure them with a knot each.
16. Homemade Bait Tank
Here is what you need for this homemade bait tank: 110-gallon trough, two pond pumps, hose pipe, bucket filter, and an air filter to fit into the bucket. Once you have all of these supplies, the next thing is to assemble each part.
17. How To Make A Bait Tank From A Freezer
A freezer will be an excellent bait tank because it is insulated and will help the temperature of the water cool during the warm season. You can use an aquarium heater to warm the water as well. Other things you need for the bait tank include a water pump and materials for the filtration system. It is straightforward to set up.
18. DIY 250 Gallon Bait Tank From IBC Tote
Turn your IBC tote into a 250-gallon bait tank! Cut one side of the tote as the opening. Smoothen the surface and revoke all the rough edges. After that, get a 50-gallon bucket to make the filtration system.  It is straightforward to put together. Once you cut the opening, what is next is to assemble the filtration system and install it.
19. Cheap DIY Homemade Bait Tank
You can make this cheap DIY Bait tank with materials you have lying about in your home, materials like large plastic containers, upcycled pumps, and so on. Please take out the plastic container and clean it thoroughly.
Place two cleaned rocks inside it. Get the pump and clean it as well. Pour the small fish into the plastic container and fill it with water. Then, hang the water pump by the edge of the container and plug it.
Conclusion
There you have it! 20 DIY Bait Tank you can try your hands on. They are super easy, cheap, and functional. Feel free to go over the list again, I'm sure you will find just the right project that'll be easy for you to DIY.