Here in this guide today you're going to learn how to make an aquarium lid with ease and you can do this with a few materials and tools that are easy to come by. The steps are super easy and simple to follow.
The creator of each guide made the instructions as concise and simple as possible for both beginners and experts. Below you will find a list of DIY aquarium lid projects that you can build for your fish tank.
1. DIY Aquarium Lid
In this video guide, the creator used some multiwall polycarbonate sheets, it has proven to be durable and well-insulated by the creator, so it is a good choice if you decide to try out this guide and make a great aquarium lid today. This lid is meant for fish tanks of about 75 gallons and above.
2. DIY Glass Aquarium Lid
This aquarium tank lid is made of glass and it's quite easy to make. It's meant for a small fish tank, as the creator made it for a small fish tank he had at home. It's also a sliding aquarium lid, you can easily slide and carry out some maintenance on the fish tank and slide it back to close. The creator also made a different one that is in a flip method, you can flip it over to open and then flip it back to close.
3. DIY Cheap Aquarium Lid
Are you looking for a simple, and affordable aquarium lid that you can easily build at home with no or fewer tools and materials? Yes! You can, the creator made this for his 60p aquarium and it worked perfectly. You'll need a tetra canister filter, bubble diffuser, and a few other materials that will come in handy. Anyone can make this easy for even beginners, and there is a link in the video description to show you where to get the items the creator used.
See also: 22 DIY Aquarium Projects
4. DIY Easy Acrylic Aquarium Lid
Here in this video guide, you'll be using an acrylic aquarium lid, the creator arranged some careful cut-out pieces of glasses on his working table and started to align them to form the top lid. The making process required a lot of careful calculations that will avoid mistakes and imperfections. Once that huddle is taken care of, the rest of the steps are super easy to scale through.
5. DIY Aquarium Canopy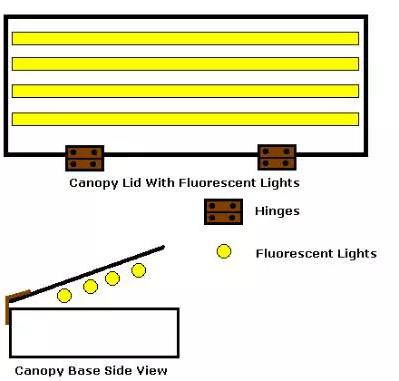 Here are a few things that you'll need for this project, you'll need bar clamps, paint or any wood finish, wood glue, 2-inch wood screws, angle brackets, butterfly hinges, and a lot more. The making process is simple and only takes about 6 hours to complete. Follow the insy=instructions carefully to get accurate measurements and cuts.
6. How To Make A DIY Glass Aquarium Lid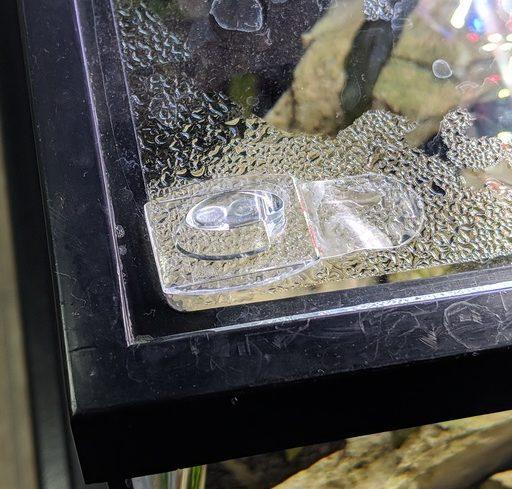 This should be the coolest and easiest way to make a glass aquarium lid, it's cheap and durable. Each lid costs about $20 and it can be done with no tools at all. Due to the kind of glass the creator uses, it won't become cloudy over time, keeps the moisture in the tank, and won't bend as plastic lids do. This aquarium lid is good for experts that desire a challenge when making something new, but quite easy for anyone else who is willing to give it a try.
7. DIY Fish Tank Lid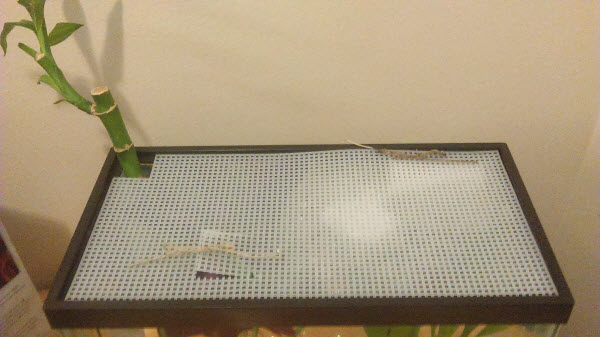 This is another special lid for an aquarium tank that is not just super easy to make but not as durable as the glass. The creator used a plastic sewing canvas that costs just $3 at Walmart or might be cheaper at your local stores. It's the kind of lid you would use if you were looking for something quick and easy.
See also: 10 DIY Aquarium Background Ideas
8. DIY Sliding Glass Aquarium Lids
In this video tutorial guide, the creator explained how he made an aquarium lid for a row of six 10g tanks, the tanks seat sideways and not easy to make without proper instructions and steps to follow. The lid used is made of glass so be careful not to cut yourself. Due to the nature of the tank, it might seem tasking to build, but quite easy if you follow the instructions from the creator carefully.
9. How To Make A Custom Aquarium Lid
The creator of this video guide made a great aquarium lid that works best on a rimless fish tank. So, if you have a rimless fish tank at home, you are in luck, you can try out this guide and build your custom-made aquarium tank to your taste. The creator is going to guide you, but you will be doing much of the work to make this tank the way you want it to be.
10. DIY Aquarium Lid
This is the last aquarium lid on my list that you can make with easy and ready-made materials like a polycarbonate sheet. The material is easy to manipulate which makes it easy to build and set up on the fish tank. This lid can work for bigger tanks, it all depends on the size of tank you have and that will require a bigger polycarbonate. This project is also super cheap and can be done by anyone at all.
Conclusion
That's all we have for you today, it doesn't get any better than the list of aquarium lids, you have above. So, after a few minutes of checking out which aquarium lid to make, I'm sure you have an idea that will come to life once you get the necessary materials and tools for any of the DIY aquarium lids you choose to make. They are all easy, so get ready. Thanks for stopping by, I hope this list above was helpful, till next time, see ya.