As I watch Valentine's Day decor posts pop up all over the blog world, I am once again reminded of how lame my holiday decorating is. I'm not exaggerating what I say I do not own one Valentine's decoration. Until now.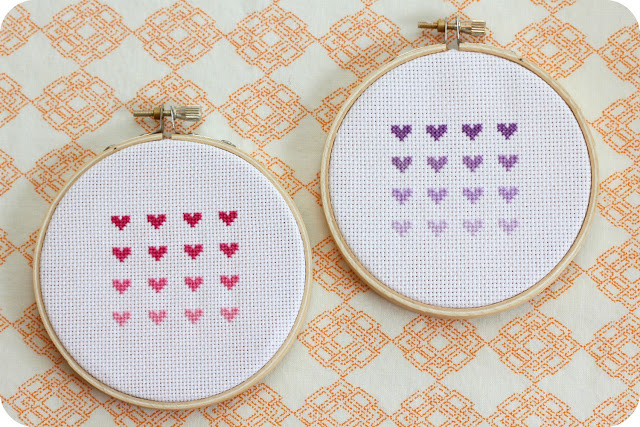 I made these pretty heart cross stitch pieces over the weekend. The idea popped into my head one day at work, so I jotted it down and then made more detailed notes about it later when I got home. You are about to get a peek into the genius that is my design process.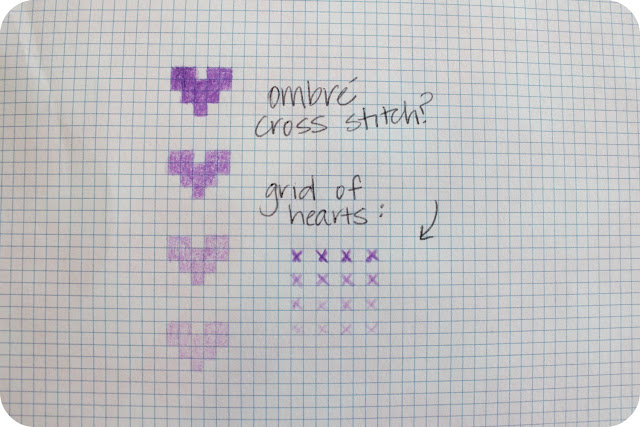 Amazed? No? Okay. Moving along...
This little drawing sat on my desk for a week or two until I finally got stitching.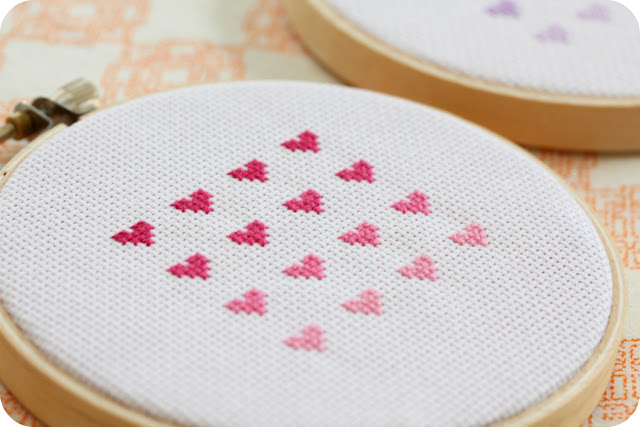 I really love the simplicity and the gradient color. It is so satisfying when a project that you have in your head comes out beautifully.
In case you are interested, here are the DMC thread colors I used:
pink - 3804, 3805, 3806, 604
purple - 208, 209, 210, 211
Please feel free to use my "pattern" above for personal use. If you do get time to whip one of these up, please let me know! I would love to see.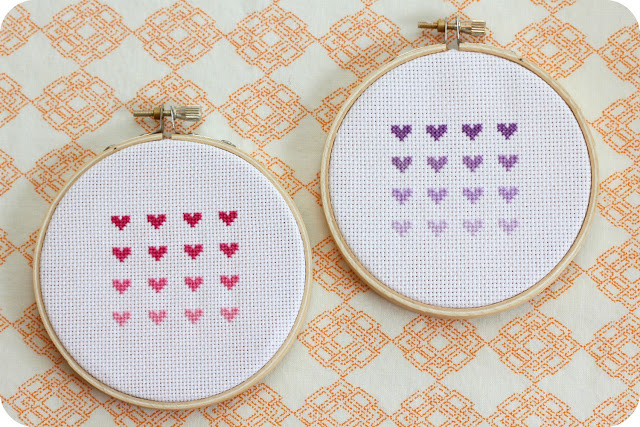 I think my Valentine's decor is complete. Seriously.